151 East 58th Street, between Lexington Avenue & Third Avenue | Midtown East
Condo
Built in 2003
105 Apartments
55 Floors
#11 Rated condo in Manhattan
#4 Rated condo - Midtown
Size

Starting From

# avail

Last updated Jul 05, 2015
Size

Starting From

# avail

Last updated Jul 05, 2015
Nearby Subway Stations
M

M

Lexington Av - 53rd Street (at Lexington Ave and 53rd)

(0.27 miles)

F

F

Lexington Av (at Lexington Ave and 63rd)

(0.25 miles)

N

N

59th Street (at Lexington Ave and 60th)

(0.08 miles)

Q

Q

59th Street (at Lexington Ave and 60th)

(0.08 miles)

R

R

59th Street (at Lexington Ave and 60th)

(0.08 miles)

4

4

59th Street (at Lexington Ave and 60th)

(0.08 miles)

5

5

59th Street (at Lexington Ave and 60th)

(0.08 miles)

6

6

59th Street (at Lexington Ave and 60th)

(0.08 miles)

E

E

Lexington Av - 53rd Street (at Lexington Ave and 53rd)

(0.27 miles)
Overview
One Beacon Court at 151 East 58th Street is located at the nexus of Midtown and the Upper East Side.
Its 105 condominiums are located on the 30th to 55th floors and are equipped with white, double-stacked cabinetry, modern, premium appliances and washers and dryers.
One Beacon Court amenities are run by London-based Quintessentially and include a 24-hour doorman, concierge service, a garage and valet parking. What's more, residents have access to the Beacon Club, which is located on the 29th floor and includes a children's playroom, a business center and a fitness and health spa. The lower floors of the tower contain offices for Bloomberg L.P.
151 East 58th Street occupies an entire city block and is bounded by Lexington and Third Avenues, and 58th and 59th Streets. Residents have easy access to Le Cirque restaurant, which is located in the tower's lower floors, as well as public transportation. Shops and restaurants are also nearby.
Carter Horsley's Review
of One Beacon Court, 151 East 58th Street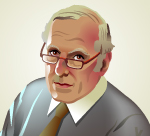 Features & Amenities
Attended Lobby
Concierge
FT Doorman
Hi Rise
Post War
Central AC
Full Service Garage
Garden
Health Club
Pool
Pros
Stunning vistas
New midtown landmark
Elegant facades
Dramatic elliptical court entrance
Doorman
Concierge
Garage with valet service
Fitness center with large pool and sundeck
Excellent public transportation
Le Cirque restaurant on ground floor
Cons
Very heavy traffic
No balconies
Not very close to a park
No sidewalk landscaping
No roof deck
One Beacon Court, 151 East 58th Street Photo Gallery
One Beacon Court Video
One Beacon Court, 151 East 58th Street Aerial Imagery
Popularity Stats
| | |
| --- | --- |
| 36 | #36 Most viewed condo in Manhattan (past 30 days). |
| 14 | #14 Most viewed condo in Midtown (past 30 days). |
Pricing Comparison of Similar Buildings
One Beacon Court, 151 East 58th Street Featured In
Editorial coverage of One Beacon Court, 151 East 58th Street:
Top Ten Lists:
CityRealty Indices:
Featured New Developments
Fashionable Condominium Residences in Vibrant NoMad. Models Now Open.
View Property
305 East 51st Street. Studio - Four Bedrooms from $1,200,000.
View Property
Contact Us
Schedule an appointment
You might also like
How Cityrealty can help you