350 West 42nd Street, between Eighth Avenue & Ninth Avenue | Midtown West
Condo
Built in 2006
550 Apartments
58 Floors
Size

Starting From

# avail

Last updated Apr 23, 2015
Size

Starting From

# avail

Last updated Apr 24, 2015
Nearby Subway Stations
S

S

42nd Street (at 8th Ave and 44th)

(0.14 miles)

M

M

42nd Street (at 6th Ave)

(0.48 miles)

1

1

42nd Street (at 8th Ave and 44th)

(0.14 miles)

2

2

42nd Street (at 8th Ave and 44th)

(0.14 miles)

3

3

42nd Street (at 8th Ave and 44th)

(0.14 miles)

B

B

42nd Street (at 6th Ave)

(0.48 miles)

D

D

42nd Street (at 6th Ave)

(0.48 miles)

F

F

42nd Street (at 6th Ave)

(0.48 miles)

N

N

42nd Street (at 8th Ave and 44th)

(0.14 miles)

Q

Q

42nd Street (at 8th Ave and 44th)

(0.14 miles)

R

R

42nd Street (at 8th Ave and 44th)

(0.14 miles)

A

A

42nd Street (at 8th Ave and 44th)

(0.14 miles)

C

C

42nd Street (at 8th Ave and 44th)

(0.14 miles)

E

E

42nd Street (at 8th Ave and 44th)

(0.14 miles)

7

7

42nd Street (at 8th Ave and 44th)

(0.14 miles)

Times Square (at Broadway and 43rd)

(0.35 miles)
Overview
Located in Clinton at 350 West 42nd Street, the Orion is a soaring tower with 550 residences.
Apartments offer excellent views of the city skyline, especially those on the upper floors of the tower, which is more than 600 feet tall. Units have ceilings between 8 and 9 feet, modern appliances and well-appointed bathrooms. Situated between Eighth and Ninth Avenues, the Orion is close to many restaurants and nightlife options in Clinton, a neighborhood located near Midtown, the Theater District and Columbus Circle.
A full-time doorman and concierge service, a full-service garage, a private fitness center, a swimming pool and a rooftop terrace are among the Orion's amenities. It is also steps from excellent public transportation options, allowing residents to easily travel anywhere in the city.
Carter Horsley's Review
of The Orion, 350 West 42nd Street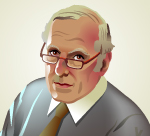 Features & Amenities
Attended Lobby
Concierge
FT Doorman
Hi Rise
Post War
Central AC
Full Service Garage
Health Club
Roof Deck
Elevator
Party Room
Lounge
Fitness Center
Rooftop Terrace
Pros
Sleek glass-clad skyscraper
Many spectacular views
Very close to Port Authority Bus Terminal
Very close to Times Square and theaters
Many nearby restaurants
Across from Holy Cross Roman Catholic Church
Down the street from landmark Art Deco skyscraper
Doorman
Concierge
Through-block building
Excellent public transportation
Garage
Cons
Many apartments
Lots of traffic
No sidewalk landscaping
No balconies
The Orion, 350 West 42nd Street Photo Gallery
The Orion Video
The Orion, 350 West 42nd Street Aerial Imagery
Popularity Stats
| | |
| --- | --- |
| 27 | #27 Most viewed condo in Manhattan (past 30 days). |
| 11 | #11 Most viewed condo in Midtown (past 30 days). |
Pricing Comparison of Similar Buildings
The Orion, 350 West 42nd Street Featured In
Editorial coverage of The Orion, 350 West 42nd Street:
CityRealty Indices:
Featured New Developments
Contact Us
Schedule an appointment
How Cityrealty can help you
You might also like