New York's ongoing proliferation of luxury rentals is expanding beyond established locales in Manhattan, Downtown Brooklyn, and Long Island City. This week marks the long-anticipated leasing launch at
PLG
at 123 Linden Boulevard, the tallest and most luxurious rental in Prospect Lefferts Gardens. The 320-foot, 27-story high-rise towers above the central Brooklyn neighborhood and offers panoramic views of the skyline and nearby Prospect Park from even the lower floors, while several floors of amenities compare favorably with the finest rental buildings anywhere in the city. Unit prices start at $2,313 for studios, $2,492 for one-bedrooms, and $3,692 for two-bedrooms. Check the
official website
for details and offers such as up to three months free on select leasing terms.
Tree-lined streets and pre-war residential stock characterize Prospect Lefferts Gardens, a quaint neighborhood situated southeast of Prospect Park. Most multi-unit apartment buildings are rentals, including both of PLG's next-door neighbors - the quaint, Tudor-style 95 Linden Boulevard and the jazzy, Art Deco at 143 Linden Boulevard. The design by Hill West Architects contributes a bold dash of modernism to the neighborhood's eclectic mix, with a low-rise base that respects the established streetwall scale, and a set-back, joined-slab tower clad in a cheery, light-colored grid, and a taller section wrapped in zig-zagging glass.
Staggered balconies offer both pizzazz to the exterior design and personal outdoor space to many of the building's units. However, all units, with or without balconies, benefit from broad, floor-to-ceiling windows, finishes such as hardwood floors and solid-surface kitchen counters, and an extensive amenity suite. The Club takes up much of the sprawling lower floors and offers spaces such as a fitness center, an indoor pool with a hot tub and steam rooms, a screening space, a party room, a two-level business center, and game room with a golf simulator.
A sunlit lounge that overlooks a massive roof deck with trees, lawns, multiple seating areas, grilling stations, a basketball half-court, an outdoor fitness center, and a playground. The pet wash station is sure to come in handy after a canine workout on the spacious dog run. Another set of sundecks perches atop the tower at the 21st, 22nd, and 27th levels, offering more green space, dining areas, and an outdoor pool.
PLG is certainly the boldest new addition to the local skyline, but it is not the only one. The city's persistent demand for new housing has led to a revival of the transit-rich neighborhood, where new apartment buildings of all income ranges join the established neighborhood. Earlier this summer,
Caton Flats, a 14-story, mixed-use complex
broke ground at 794 Flatbush Avenue two blocks to the west. The community-minded development would introduce new space for the Flatbush Caton Market, retail, new headquarters of The Caribbean American Chamber of Commerce and Industry (CACCI), and 255 apartments, all of which will be affordable.
One Sullivan Place, a 12-story rental
, is scheduled to rise a few blocks further to the north, across from Prospect Park. We expect to hear more development news from this neighborhood with a storied past and a promising future.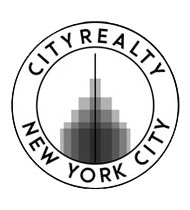 Content & Research Manager
Vitali Ogorodnikov
Twenty Broad seamlessly blends rich history with modern style, while paying homage to a historic space once set aside for the New York Stock Exchange.
View Property