For New Yorker City renters, 2022 will likely be remembered as one of the most nerve-racking years on record. Early in the year, rent-stabilized renters faced one the biggest
rent hikes
in recent history. In the end, their troubles would pale in comparison to the challenges faced by market-rate renters.
In 2020 to 2021, high inventory forced landlords to slash rents for the first time in years, enabling many renters to lock in to leases well below market rent. In the process, there were plenty of feel-good stories about long-time renters finally renting apartments without roommates or moving to a dream neighborhood. By late 2021, however, the tide was turning, and throughout 2022, rent hikes continued to dominate the headlines. By the summer of 2022, many renters who had secured amazing deals in 2020 or 2021 had been forced out of their dream apartments and were now confronting the most challenging rental market in the city's history as
rents surpassed pre-pandemic highs
across boroughs.
Since October 2022, though, the rental market has cooled off slightly. As we enter the winter slowdown, however, more good news may finally be on the horizon for millions of market-rate renters.
Why the Market Cools Off Between Thanksgiving and February
With the exception of late 2021 to early 2022, when prices continued to rise as more people returned to New York City after the pandemic slump, in most years, the market cools off considerably between Thanksgiving and mid- to late February.

There are multiple factors that drive this seasonable market shift. First, many people don't want to move during the holidays or during the winter months when the logistics of moving can be trickier. Second, unlike May to September, when many people arrive in the city to start new jobs, internships, or return to college, fewer new residents arrive in New York City between November to February. Combined, these factors generally result in higher inventory and less competition for apartments, which drives prices down. Still, that isn't the only reason the holiday season is often the most advantageous time to move in New York City.
The Seasonal Slump's Impact on Brokerage Fees and Moving Costs
When the market is highly competitive, renters typically pay the brokerage fee, and the more competitive the market, the higher the fee. For example, in 2022's extremely low-inventory rental market, some renters reported paying up to 20% of their first year's rent in brokerage fees. When the market tips in favor of renters, however, brokerage fees drop. Some years, the market is so slow during the November to February slump that landlords, not renters, are forced to pay the brokerage fees instead.
Whether this year's slump creates such favorable conditions for renters is yet to be seen since lower or no-fee apartments are only common when there is a high volume of inventory sitting on the market for weeks and even months. Still, whatever happens, it seems highly unlikely that the historically high brokerage fees reported in summer 2022 will persist over the coming months.

In addition to the increased likelihood of finding a great deal on an apartment without paying an exorbitant brokerage fee, there are a few other notable advantages of leveraging the winter slowdown. Beyond the fact that you're likely to face less competition when searching for an apartment and may even encounter move-in incentives (e.g., a free month's rent or access to an otherwise fee-based service or facility), if you need to hire someone to move your belongings, finding a mover is generally much easier and even less expensive between November and February than any other time of the year.
Negotiating a Lease
If you're planning to move during the winter slowdown, there is one thing that all renters should bear in mind. While the winter slowdown has traditionally been a favorable time for renters to move, it isn't considered a favorable time for landlords to have leases expire. After all, from a landlord's perspective, it is nearly always preferable to have leases expire between May and September when there is higher competition for apartments and, as a result, the ability to list properties at a higher price. For this reason, if you move during the slowdown, you may be asked to sign a 16- to 18-month lease rather than a 12- or 24-month lease. As a rule, it is always worth asking if you can negotiate a traditional 12- or 24-month lease. However, it may not be easy to do so, especially if you're already getting an exceptionally great deal.
Additional Info About the Building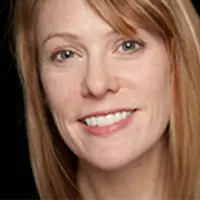 Contributing Writer
Cait Etherington
Cait Etherington has over twenty years of experience working as a journalist and communications consultant. Her articles and reviews have been published in newspapers and magazines across the United States and internationally. An experienced financial writer, Cait is committed to exposing the human side of stories about contemporary business, banking and workplace relations. She also enjoys writing about trends, lifestyles and real estate in New York City where she lives with her family in a cozy apartment on the twentieth floor of a Manhattan high rise.