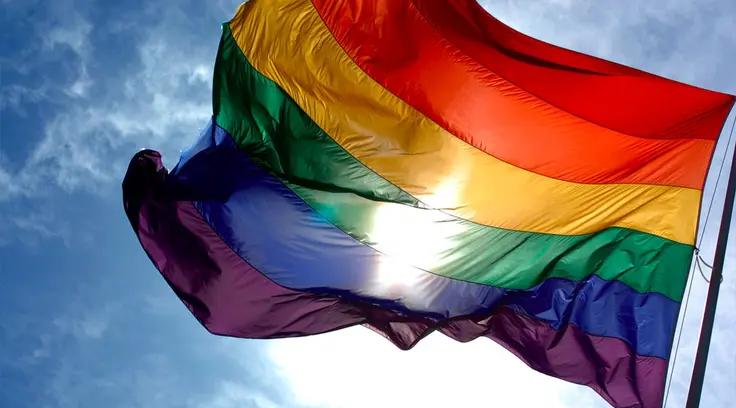 Following the 2013 Supreme Court ruling that struck down the Defense of Marriage Act and the 2015 ruling that upheld the decision, gay and lesbian couples across the United States have had a lot to celebrate. After years of struggle, gays and lesbians now have the right to marry and along with it, the right to claim benefits long extended to married heterosexual couples. However, as many LGBT activists have pointed out, on other fronts—including housing—the struggle for equal rights continues, even in a city as diverse as New York.
Navigating Boards as LGBT Buyers
Ralph Nealon married his husband, Chris, in November 2013. "Like most newlyweds, we went on the market for a new home—we were looking for a one-bedroom co-op in upper Manhattan, and we had great financials so we weren't concerned—that is, until our first interview with a co-op board," explains Nealon. "During the interview, a board member started to grill us about why we were looking to buy in a family-friendly building with so many children. This threw me off, but Chris knew exactly where they were taking this line of questioning." As one might expect, Nealon and his husband did not move beyond the interview stage. "It was clear by the end of the interview that we had blown it but could never live in the building anyway," admits Nealon.
Attorney Yetta G. Kurland, Founder and Senior Partner of
The Kurland Group
, a law firm specializing in LGBTQ issues, observes, "With co-op boards, the process can be very opaque, and this allows for some discriminatory animus." But Kurland has found that in some cases, while the "application of rules is unfair, there is no ill intent on the part of board members."
In the end, Nealon and his husband shifted their search to Chelsea where they found a gay-friendly co-op board in another family-friendly building. They also opted not to take action against the other board. Nealon says, "To be fair, they did simply ask us why we were looking to buy in a family-friendly building…the tone felt out of line, but how do you prove it was really an accusation?"

Eugene Chen, who provides direct services, legal advocacy and education through the New York Legal Assistance Group's LGBTQ Law Project, notes that underreporting is common in such cases: "When people are looking for a way to put a roof over their head, they typically don't have time to take legal action." But Chen adds that buyers are not the only members of the LGBT community who experience obstacles on the housing market: "We primarily work with clients who have had rental applications turned down."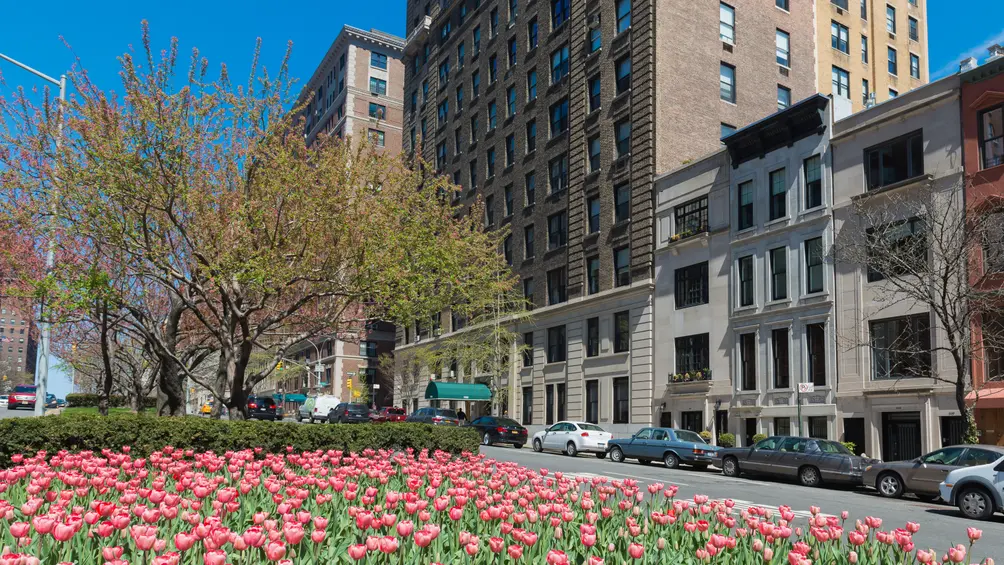 Housing for Transgender and Gender Nonconforming New Yorkers
While gay and lesbian renters and buyers do experience discrimination in the housing market, often in ways that are difficult to call into question, the situation for transgender and gender nonconforming New Yorkers is especially problematic.
An estimated 25,200 New Yorkers identify as transgender or gender nonconforming, and the New York City results of the recently completed National Transgender Discrimination Survey suggest that many of these city residents continue to struggle on the housing front. Among the city residents who completed the survey, 8% reported being evicted, 19% denied a home or apartment, and 19% experiencing homeless as a result of their gender identity or expression. Only 23% of respondents reported owning their own homes, which is also below the city average of 31.9%, according to Census statistics.
"We see a lot of discrimination against trans clients," says Chen, "A client will call about an apartment and set up a showing but when they show up and their gender identity doesn't match what the landlord expected, the apartment is suddenly not available."
Likewise, prospective tenants whose gender identity does not match the gender identity and name that appears on their legal paperwork frequently run into problems when attempting to close deals on apartments. Frank, who identifies as male but is still in the process of legally changing both his name and gender identity, says, "Everyone wants to see a lot of paperwork—if you show up as Frank and hand over Francesca's paperwork, you're in trouble."
Legal Protections for LGBT Renters and Buyers in NYC
In most parts of the United States, there are still only partial protections for people who identify as lesbian, gay, bisexual, transgender or gender nonconforming who experience discrimination as renters, buyers, owners or shareholders. This reflects the fact that there is no federal law that affords protection to the LGBT community when it comes to housing. Notably, the Fair Housing Act (Title VIII of the Civil Rights Act of 1968), which prohibits discrimination in relation to housing sales, financing and rentals but only on the basis of race, color, nationality, sex, family status and disability, does not fully extend to sexual orientation and gender identity.
At the state and local level, there are some protections. In 17 states, housing discrimination based on sexual orientation and gender identity is prohibited. While New York State does prohibit housing discrimination based on sexual orientation, it doesn't officially prohibit discrimination based on gender identity (this is expected to change soon, however, due to pending legislation that promises to add full protection on the basis of gender identification too). Additionally, a
proposed bill
in the New York State Senate and Assembly would require co-op boards to explain their rejections in writing, so as to crack down on discrimination, but it has not been signed into law.
Fortunately, if you're living in New York City, both sexual orientation and gender identity are already covered under the New York City Human Rights Law, and the city has recently begun to commit more resources to ensuring these laws are enforced on all fronts, including housing. "New York City has some of the most robust laws in the nation," says Kurland, "The problem is the application of those law."

Chen agrees, "The laws are expansive but that doesn't mean that everyone obeys them." Yet, there is hope that the situation is changing: "With the recent increase in funding to the Human Rights Commission," says Chen, "We now have more resources available to investigate and enforce legislation targeting landlords who fail to follow the law."
Like Kurland and Chen, Heather Betz, Supervising Attorney of NYLAG's LGBTQ Law Project, emphasizes that while the LGBT community has strong protection in New York City, ending housing discrimination on the basis of sexual orientation and gender identity is still an ongoing process. "It naturally takes time to investigate a case," says Betz, "The more cases tried and the more landlords punished, the more likely it is that we will start to see a fewer discrimination cases over time."

Notably, landlords who fail to follow the law receive a civil penalty, usually in the form of a fine. In some cases, they may also be made to compensate tenants for any personal anguish their discriminatory actions have caused.
As stated on the City of New York's official website, "If a member of the public believes they have been discriminated against on the basis of gender identity or gender expression at work, in housing or in public accommodation, they should call 311 and ask for the Commission on Human Rights where they can discuss their situation and set up a meeting with a Commission attorney." Clients can also go in person to make an appointment with a Commission attorney. While neither of the individuals interviewed for this article have ever taken legal action in response to housing discrimination, Kurland, Chen and Betz all agree that New York City has strong legislative protections for LGBT residents facing housing discrimination. As the city continues to earmark funds to ensure this legislation is enforced, there is great hope that housing discrimination based on sexual orientation and gender identity will continue to decline.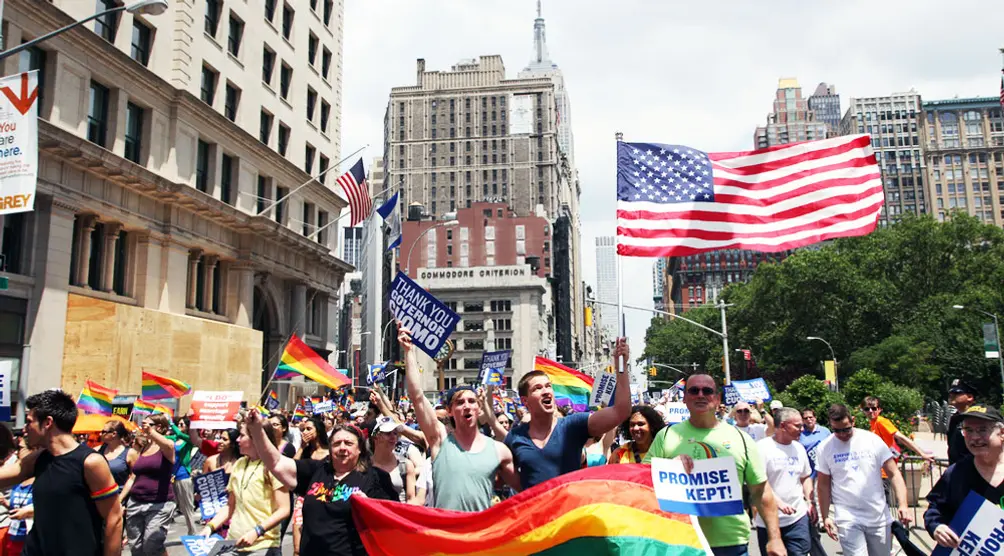 Additional Info About the Building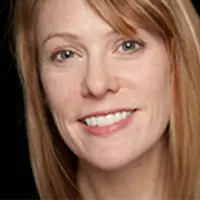 Contributing Writer
Cait Etherington
Cait Etherington has over twenty years of experience working as a journalist and communications consultant. Her articles and reviews have been published in newspapers and magazines across the United States and internationally. An experienced financial writer, Cait is committed to exposing the human side of stories about contemporary business, banking and workplace relations. She also enjoys writing about trends, lifestyles and real estate in New York City where she lives with her family in a cozy apartment on the twentieth floor of a Manhattan high rise.