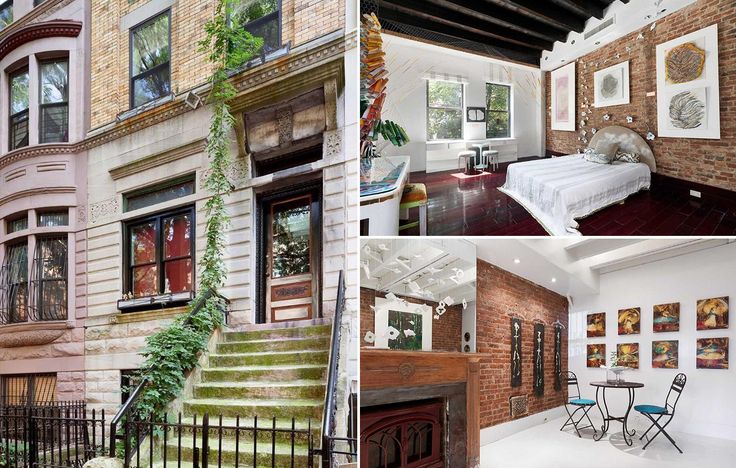 The
Hamilton Heights
"Art House,"
a 3,520-square-foot, four-bedroom, three-and-a-half bath townhouse built in 1920, is back on the market for $2.68M. After listing on and off since 2007, Tamara Marotta, the selling broker for the home at
532 West 148th Street
, says "The neighborhood is ready for the house now."
The home is owned by by Luis Da Cruz, aka LDC (whom the
Daily News
described as an "artist-architect-acrobat-designer-decorator-bon vivant"). Da Cruz originally purchased the four-story townhouse for $995,000 and performed a gut renovation on the home down to the beams and exposed brick. Now, the townhouse serves not only as his home but his studio, which he calls "Musee Maison."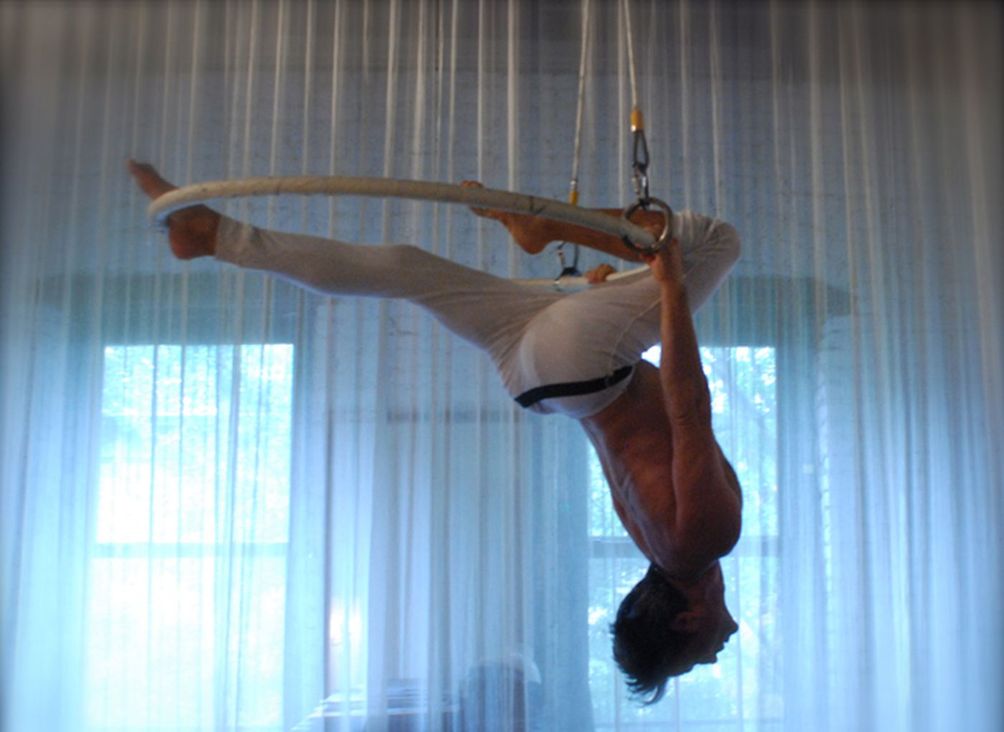 Da Cruz is simultaneously listing the house and curating an art installation. As part of his performance art, LDC is said to perform acrobatic feats on par with Cirque du Soleil by suspending himself from the ceiling by silk draperies. Marotta explains he once entered one of his parties by flying down from the roof on wires. "It was amazing and scary."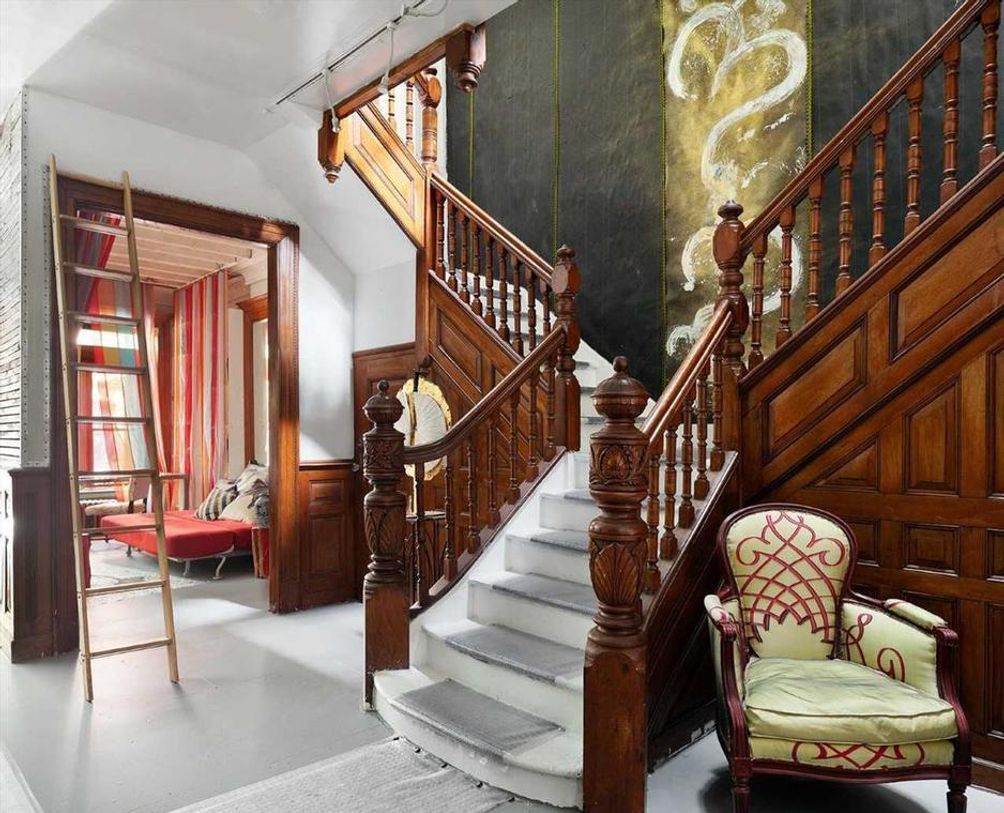 This grand and very open floor plan home is a blend of modern interior design and original Victorian details. Some features include Victorian cherry and mahogany wood paneling, five original fireplaces, 14' beamed ceilings, and, as the house's centerpiece, a striking double staircase – perfect for any dramatic entrance.

"The staircase is really a focal point and it's very unusual," says Marotta. "I sell a lot of townhomes and wish more of them had staircases like this. It is truly grand and makes the house."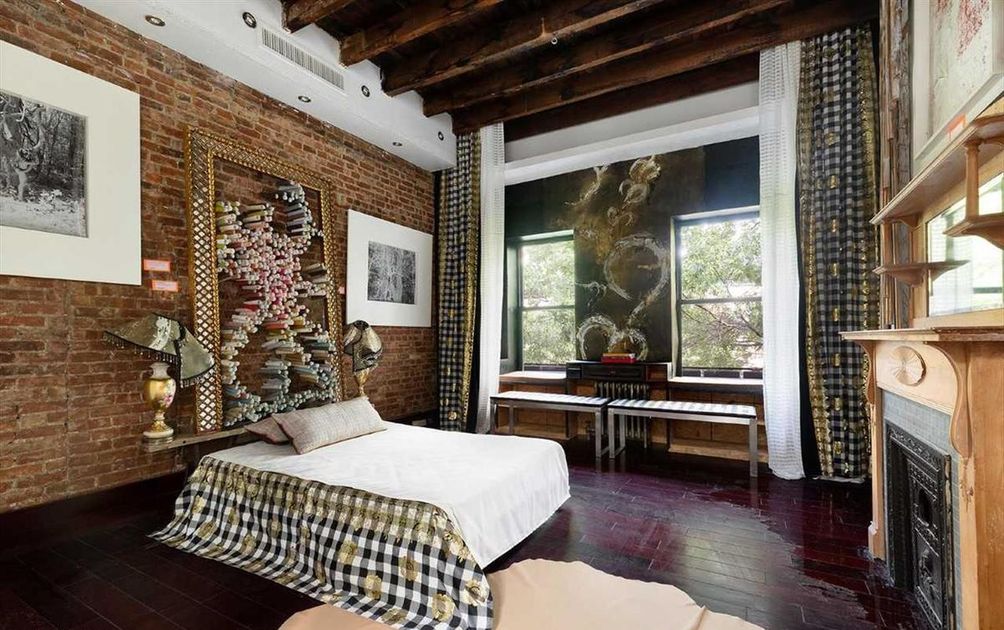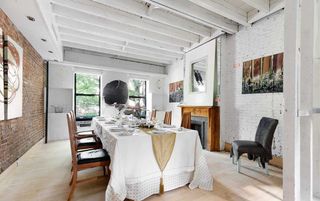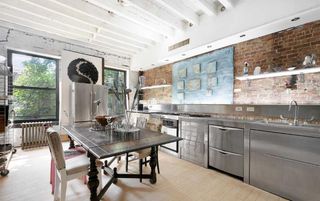 The home also has three generously sized bedrooms, a formal dining room, a chef's kitchen with concrete counters and steel cabinets set below charming exposed brick, a rooftop seating area, and a one-bedroom garden apartment with access to the yard and a separate entrance. Other amenities include central air, gas heat, a washer, dryer, and a storage cellar.
Marotta adds, "When you come to the house, you are walking into an exhibition space. There is artwork everywhere. It is displayed and it is all for sale." The designers, artists, and other creative types coming to see the house are excited to walk through Hamilton Heights/Sugar Hill and see the bird paintings from
The Audubon Mural Project
. "You are literally surrounded by art. People from downtown with pink hair come up and and say 'I can't believe this is all up here!'"
She concludes, "The neighborhood is really friendly and filled with artists. People love to get together and socialize." As an example, she and da Cruz will be hosting an open house/neighbors' party on October 18-19 – swing on by!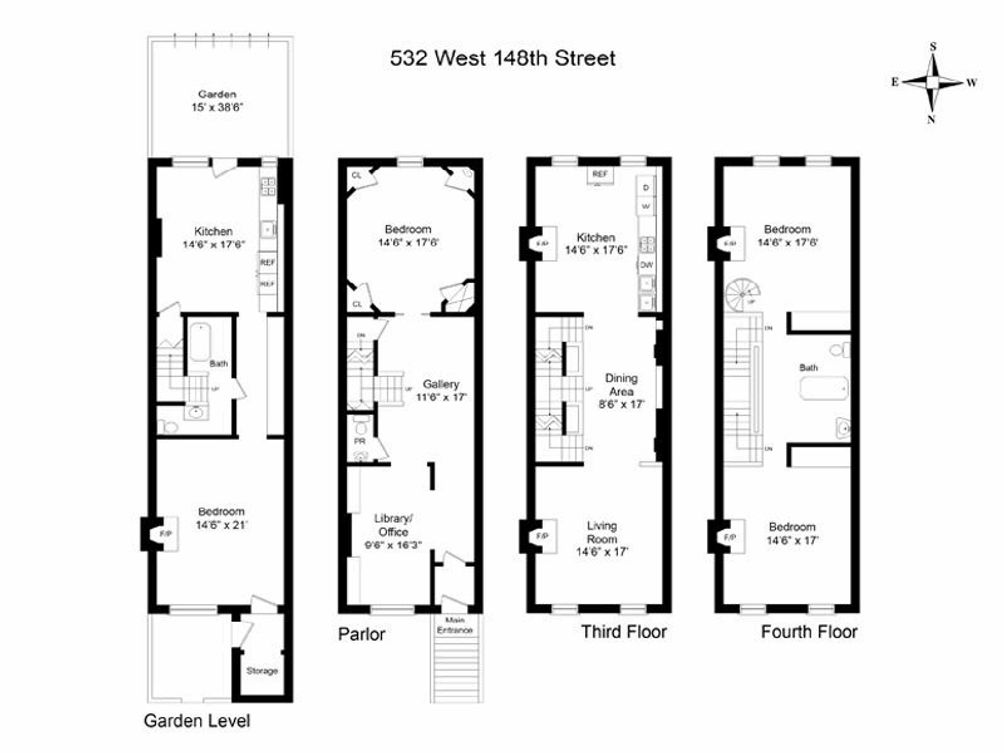 Additional Info About the Building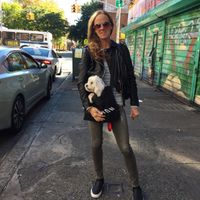 Contributing Writer
Michelle Sinclair Colman
Michelle writes children's books and also writes articles about architecture, design and real estate. Those two passions came together in Michelle's first children's book, "Urban Babies Wear Black." Michelle has a Master's degree in Sociology from the University of Minnesota and a Master's degree in the Cities Program from the London School of Economics.
Get the latest updates!
Before you leave,
sign up for insider access
to the latest listings.
It's 100% free!