Top 10 Apartment Buildings on Central Park West
Ever since the Dakota arrived beside then-brand-new Central Park in 1884, Central Park West has reigned as the city's premier residential destination. The city's latest deluxe apartment towers at elite enclaves such as Billionaires' Row and Hudson Yards are taller, flashier, and oftentimes more expensive, yet the classic opulence and storied prestige along Central Park West remains unmatched. Though every single building on the esteemed promenade is worthy of consideration, CityRealty has picked the 10 best buildings on the park's western edge.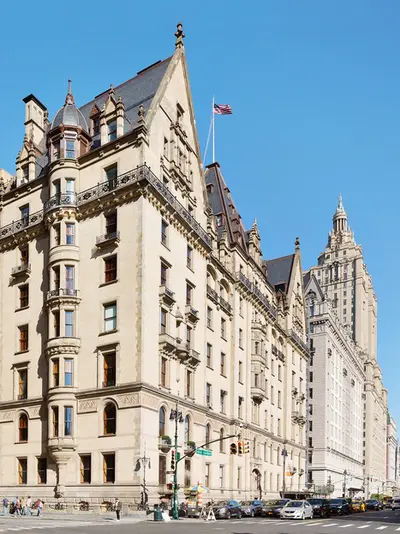 10 Photos
Co-op in Central Park West
Completed in 1884, the legendary chateau at 1 West 72nd Street needs no introduction. Global icons such as John Lennon, Judy Garland, and Boris Karloff mark only the beginning of a very long list of renowned artists, musicians, writers, actors, businesspersons, and other luminaries who have called the National Historic Landmark home over its century-and-a-half history.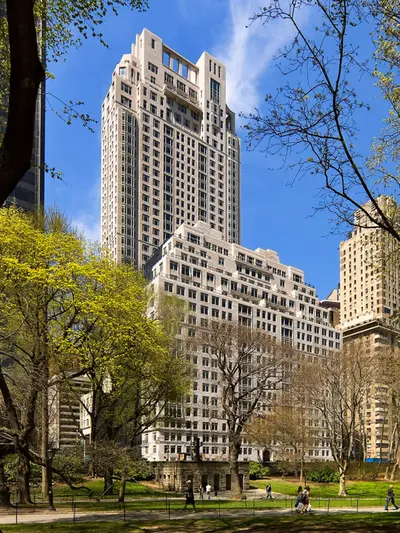 16 Photos
Condo in Central Park West
In 2006, architect Robert A.M. Stern, former Dean of the Yale School of Architecture and author of the definitive architectural history book series on New York, used his expertise to craft a building that not only emulates the Upper West Side's historic precedent but elevates it to new heights and arguably improves upon the originals. A location near Columbus Circle and a top-of-the-line, full-service amenity list have shattered sales records and attracted an all-star cast of residents.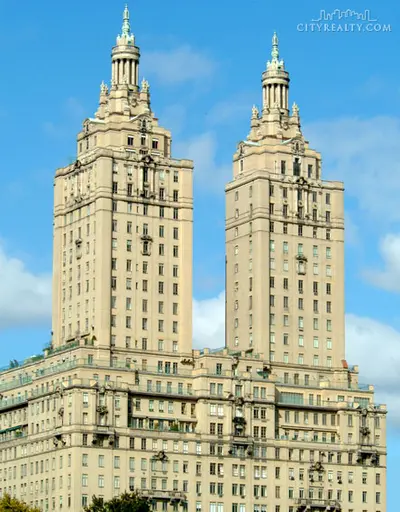 7 Photos
Co-op in Central Park West
The Renaissance-styled, twin pinnacles of the San Remo provide arguably the most iconic backdrop for Central Park vistas. Though the 1930 Emery Roth-designed building approaches its 100th anniversary, its quality holds up to this day thanks to timeless design and layouts where ceilings rise up to 11 feet and many units surpass 2,500 square feet.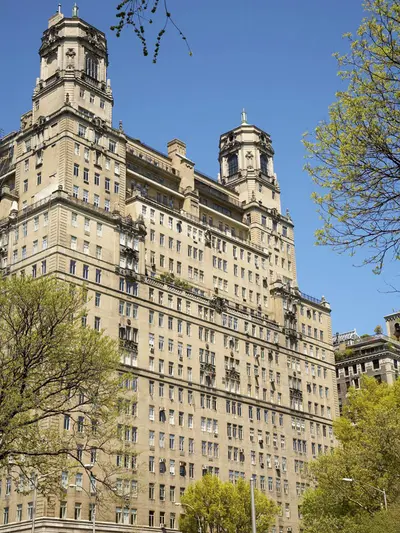 21 Photos
Co-op in Central Park West
Ornate Renaissance trim and gentle setbacks lend a graceful touch to the massive building, and three arched-window lantern pinnacles lend it an unmistakable skyline profile. Set across from the American Museum of Natural History and Central Park, two of the broad building's facades maintain unobstructed views, which add to an elite cachet that has attracted residents such as comedian Jerry Seinfeld and actress Glenn Close.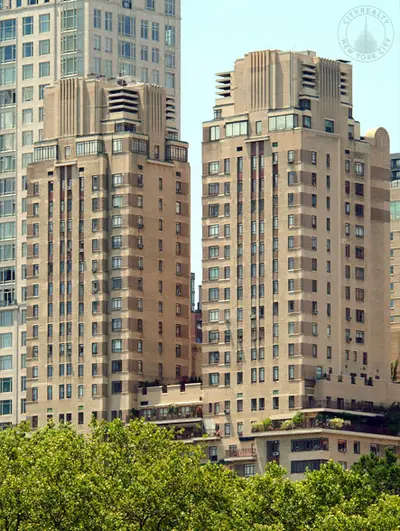 9 Photos
Condo in Central Park West
The twin-towered Century, built in 1931, is notable for its dynamic Art Moderne design, two-block proximity to Columbus Circle and Central Park South, and, as befit any top-grade property at Central Park West, an array of full-service perks and amenities.
Explore 100,000 sq ft of amenities, including spa, lounges and gardens. 1-3 Bedrooms from $1.2M.
View Property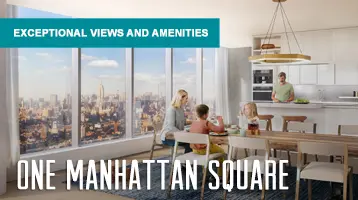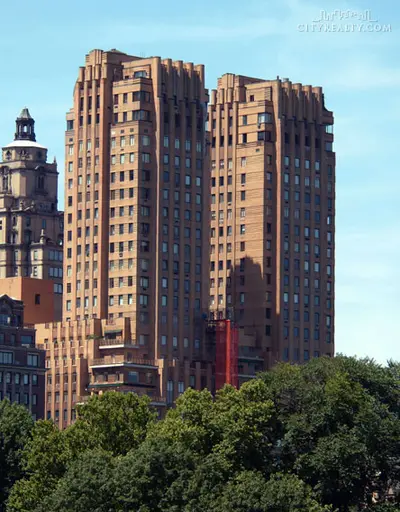 19 Photos
Co-op in Central Park West
In 1930, the twin towers of the 30-story co-op rose between West 71st and West 72nd streets, across from The Dakota. The robust Streamlined Deco design is indicative of Irwin Chanin, an architect-developer behind some of the most distinctive office and apartment buildings from the Jazz Age. Also notable is the lengthy list of amenities, unusual for a nearly 90-year-old, pre-war property.
Price Range
$6.5M - $10.5M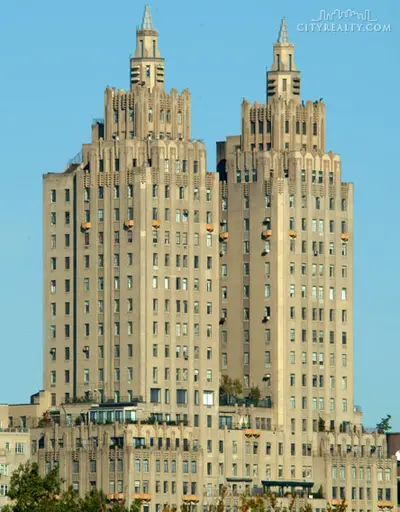 14 Photos
Co-op in Central Park West
At first glance, the twin pinnacles of the Eldorado at West 90th Street remind one of The San Remo, architect's Emery Roth's other Central Park West masterpiece. However, a closer look reveals a drastic update of style, where Old World ornament makes way for jazzy Art Deco textures and finials. The landmark dominates the local skyline and towers majestically above the blue expanse of the Central Park Reservoir.
Price Range
$1.2M - $6.7M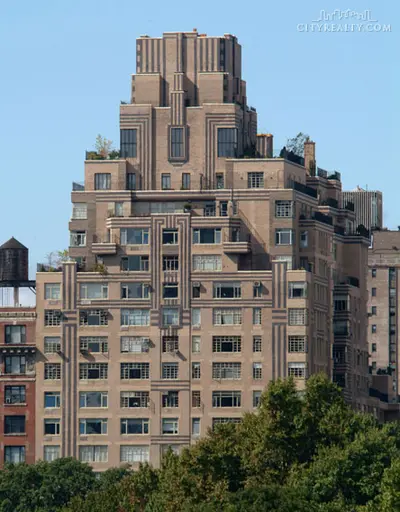 13 Photos
Co-op in Central Park West
Art Deco, an incredibly versatile style that premiered at the Paris Expo of 1925, garnered a distinct New World flavor when it crossed the Atlantic Ocean. The Ardsley is the city's best example of Mayan Deco, where Central American-inspired geometries ascend to a flat pinnacle. The setbacks function as spacious private terraces that open upon unobstructed views of Central Park in three directions.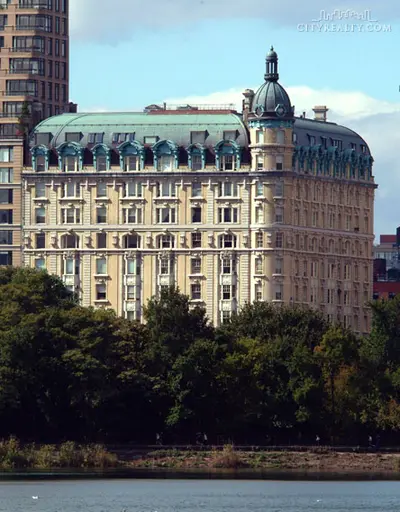 10 Photos
Co-op in Central Park West
The 13-story co-op, erected in 1906 at West 89th Street, ranks among the oldest apartment buildings at Central Park West. Its large mansard roof, corner turret, and Renaissance ornament harken back to a time when Parisian-styled, Beaux-Arts architecture ruled the Gilded Age at the turn of the century.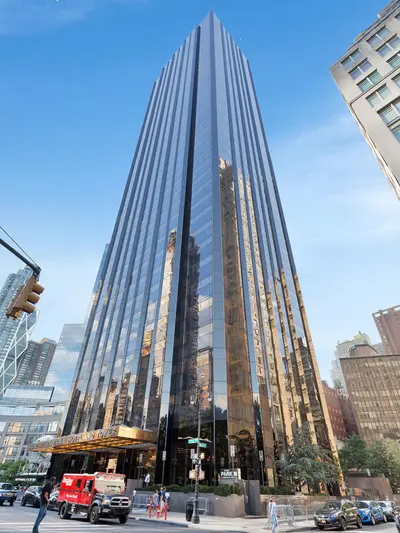 19 Photos
Condo in Central Park West
The soaring skyscraper's black glass contrasts with the brick and stone trim of the rest of the picks on this list. However, its commanding presence at Columbus Circle, unobstructed views in most directions, Billionaires' Row proximity, sleek design by architect Philip Johnson (one of the "founding fathers" of Modernism), and exclusive use of fine dining and amenities within the hotel on the lower floors makes for an undeniably luxe condo experience.
Price Range
$675K - $27.5M
Off Market Listings
Off-Market Listings
Off-Market Listings
Many apartments are sold off-market
without being publicly listed.
Contact us to learn more about off-market listings. It's quick and easy. And never any obligations.