About Us
Since 1995, we've helped sell several billion dollars in new developments and classic Manhattan buildings, and we've helped rent thousands of apartments.
With our exclusive focus on the New York City market, we provide condo developers and rental building owners with an extremely targeted advertising environment. CityRealty delivers buyers and renters who are actively seeking to purchase or rent luxury apartments in New York City, with international buyers and renters comprising a significant share of our client base. Utilizing CityRealty's vast content to assist them in their purchase decision, buyers and renters alike have found CityRealty to be an invaluable component of their search process.
For more information about how we can help you promote your properties, please contact Advertising at (212) 755-5544.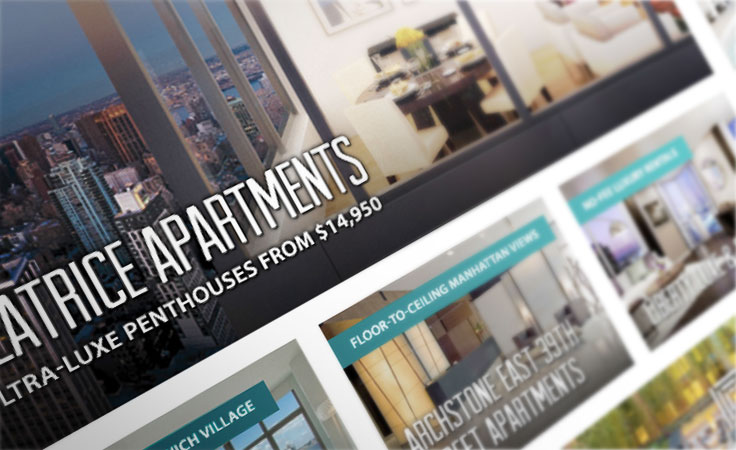 Talk to Us
(212) 755-5544