Top 10 Apartment Buildings on Park Avenue
Ever since a green promenade covered the below-grade railroad tracks, Park Avenue has ranked among New York's premier addresses, a broad boulevard that runs through Manhattan's narrow canyons. Opulent pre-war co-ops and brand-new Billionaires' Row skyscrapers share a longstanding tradition of fine city living, which manifests in CityRealty's list of the most prestigious apartment buildings on Park Avenue.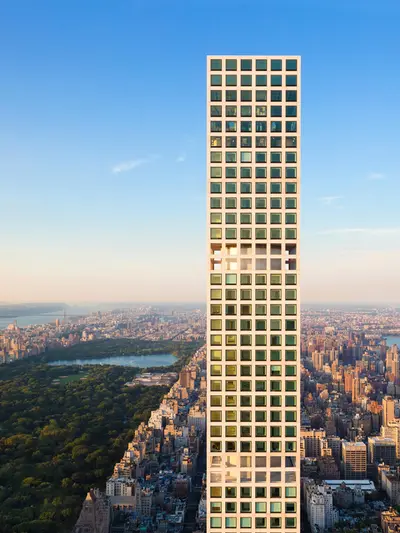 34 Photos
Condo in Midtown East
When 432 Park Avenue rose in 2015, it stood as the world's tallest all-residential building and cemented "Billionaire's Row" as a household name for 57th Street. The 1,397-foot building remains the third-tallest apartment building in the western hemisphere and offers sky-high Central Park views and unparallelled resident services and amenities.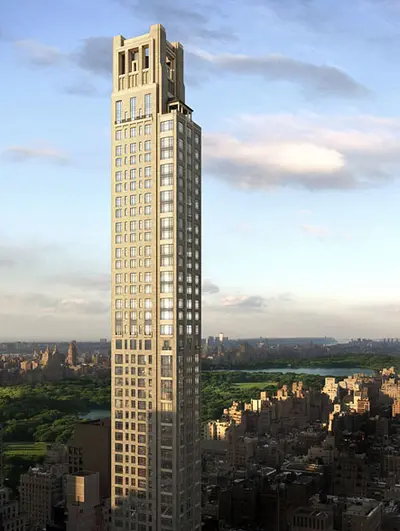 24 Photos
Condo in Park/Fifth Ave. to 79th St.
Architect Robert A.M. Stern, former Dean of the Yale School of Architecture and author of several definitive books on New York architecture, engaged his unparallelled knowledge of pre-war architecture to design an exquisite, 54-story skyscraper a block and a half away from Central Park. Gilded Age and Art Deco charm permeates every detail inside and out, from the lantern-flanked arched entryway to the stone-clad turret crown.
Price Range
$18.5M - $22.5M
16 Photos
Co-op in Park/Fifth Ave. to 79th St.
Author Michael Gross dedicated his 2005 book "740 Park: The Story of the World's Richest Apartment Building" to a co-op he describes as "one of the most lusted-after addresses in the world," which once held a 37-room apartment with a private elevator. The limestone-clad, pre-war edifice, designed by esteemed architects Rosario Candela and Arthur Loomis Harmon, has attracted residents such as Jacqueline Kennedy Onassis, developer William Zeckendorf, and fashion designer Vera Wang.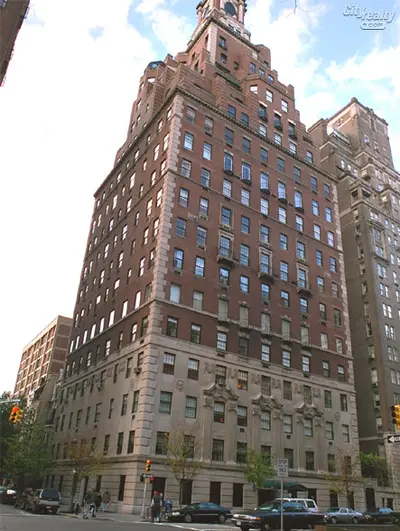 5 Photos
Co-op in Park/Fifth Ave. to 79th St.
The elegant high-rise at 778 Park Avenue, designed by architect Rosario Candela, climbs 18 stories to a Renaissance-styled lantern at the pinnacle, and holds just 18 apartments. Most units span an entire floor and boast regal gallery halls, 11-foot ceilings, wood-burning fireplaces, and outdoor terraces that look out onto equally-ornate, pre-war buildings next door.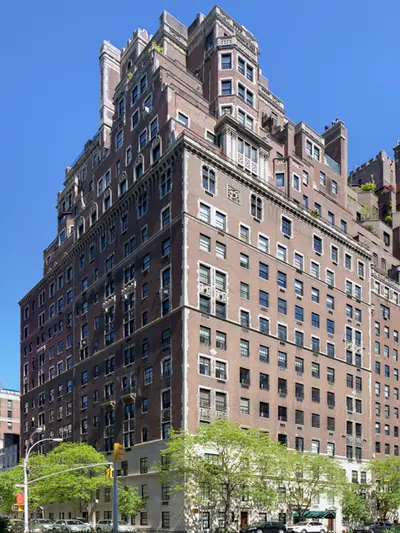 6 Photos
Co-op in Park/Fifth Ave. to 79th St.
Rosario Candela collaborated with Cross & Cross, one of New York's all-time greatest architecture offices, to create a red-brick, limestone-trimmed residence at 720 Park Avenue. Most units span several thousand square feet and feature high ceilings and fireplaces. Upper-floor apartments open onto cozy terraces, some of which boast brick archways.
Explore 100,000 sq ft of amenities, including spa, lounges and gardens. 1-3 Bedrooms from $1.2M.
View Property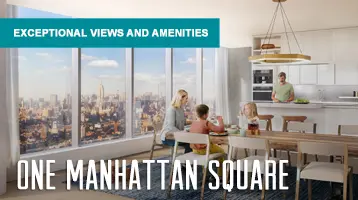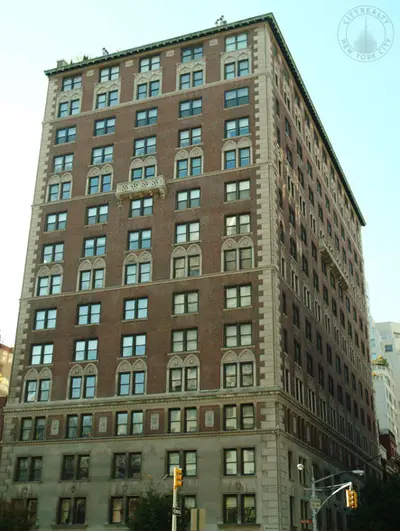 5 Photos
Condo in Park/Fifth Ave. to 79th St.
In 1925, the 15-story Mayfair Regent Hotel rose at the corner of Park Avenue and East 65th Street, designed by eminent architect J.E.R. Carpenter as a grand Renaissance palazzo. In 1998 the building was reborn as a luxury condominium with a stone-clad foyer, in-unit fireplaces, and resident amenities such as a fitness center and a lush roof deck.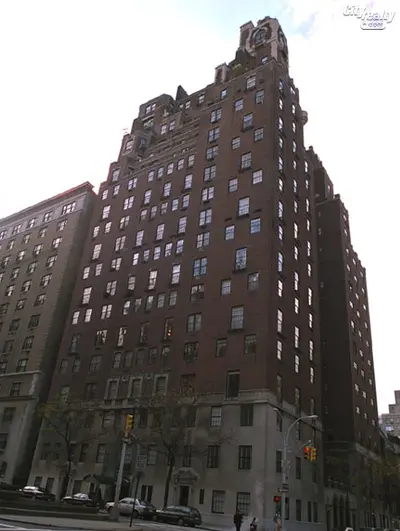 7 Photos
Co-op in Park/Fifth Ave. to 79th St.
Rosario Candela's telescoping tower at 770 Park Avenue, adorned in an austere Renaissance manner, perfectly pairs with the similarly-styled yet distinct co-op at 778 Park Avenue across the street, which also came from Candela's drafting board. The Sonora's patchwork fenestration responds to interior layouts of the building's many duplexes, which require different window arrangements on lower and upper levels. Double-height foyers with private staircases, working fireplaces, and upper-level terraces add to classic pre-war allure.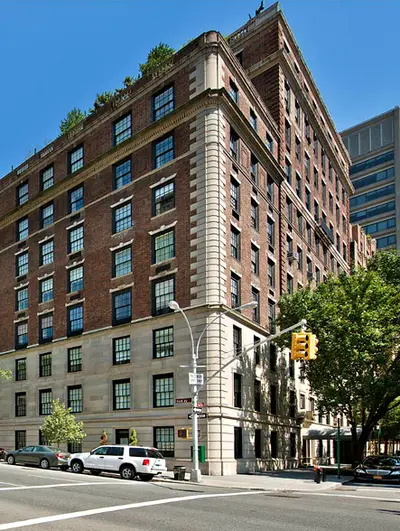 13 Photos
Co-op in Park/Fifth Ave. to 79th St.
The stately edifice at 655 Park greets the avenue with a partially-enclosed courtyard, adorned with a lush garden. Broad setbacks house amply-sized, landscaped terraces. The 1924 building, crafted by architects J.E.R. Carpenter and Mott B. Schmidt in elegant Georgian style, sports sprawling apartments equipped with fireplaces and large, paneled windows.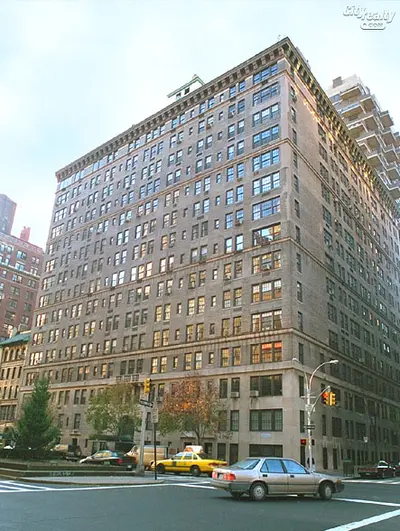 5 Photos
Co-op in Carnegie Hill
The imposing, 15-story palazzo at 1088 Park Avenue, designed by architect Mott B. Schmidt and completed in 1925, greets residents with a stone-paneled entry vault that continues into a sumptuous lobby and culminates with a double-height, arched window that looks onto the formal courtyard garden. The co-op's perks include cozy rooftop terraces and in-unit fireplaces.
Price Range
$2.9M - $5.5M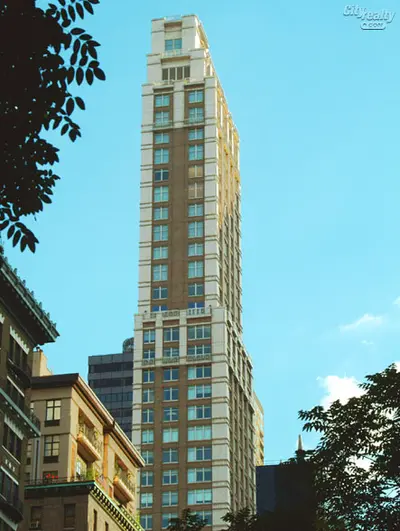 10 Photos
Condo in Park/Fifth Ave. to 79th St.
The 38-story condo at 515 Park Avenue sits between East 59th and East 60th streets, where Midtown meets the Upper East Side. The slender skyscraper was designed by Frank Williams, New York's premier postmodernist architect, and features many full-floor and duplex apartments, some of which feature terraces, working fireplaces, private elevator landings, and dedicated wine rooms.
Off Market Listings
Off-Market Listings
Many apartments are sold off-market
without being publicly listed.
Contact us to learn more about off-market listings in Manhattan, Brooklyn and Queens.
There's no cost. And never any obligations.
. I'm only interested in publicly listed properties.