Top 10 Inspiring Manhattan Apartment Buildings
For those aficionados of New York City real estate, the Holy Grail is in a building that dramatically changed a neighborhood, inspiring others to construct new edifices to partake in the pioneer's splendiferous aura of discovery and influence, and presumably riches. These heroic structures, of course, need not be architectural masterpieces, nor provide the developers with pots of gold. They simply must be pathfinders, redefining and rearranging boundaries. In New York City, many actually happened to be wonderful buildings that would have sparkled anywhere.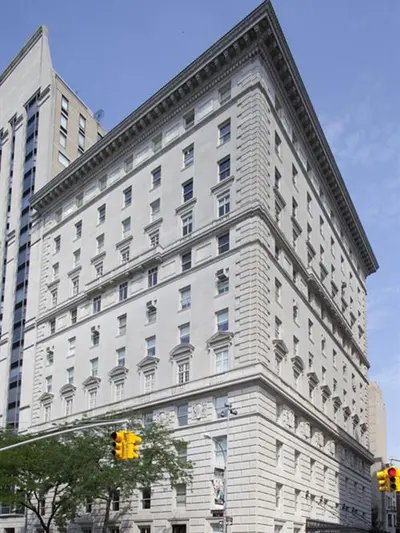 13 Photos
Co-op in Carnegie Hill
The city's first truly luxurious apartment building worthy of a Medici and that's not hype!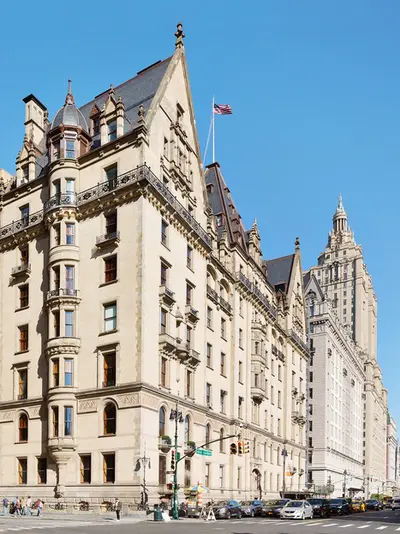 10 Photos
Co-op in Central Park West
Ah, it's out West, man, like in the Dakotas. Why do you think it looks like a giant fortress, with a moat with dragon fences and a guardhouse?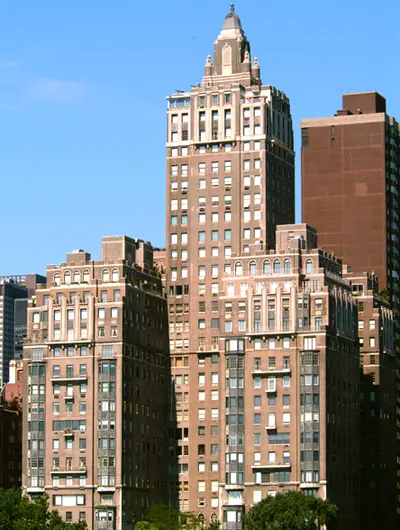 25 Photos
Co-op in Beekman/Sutton Place
It lost its yacht marina to the FDR Drive and the Dead End Kids finally moved out of the neighborhood, which is now quite ritz thanks to the elegance emanating from this Art Deco masterpiece.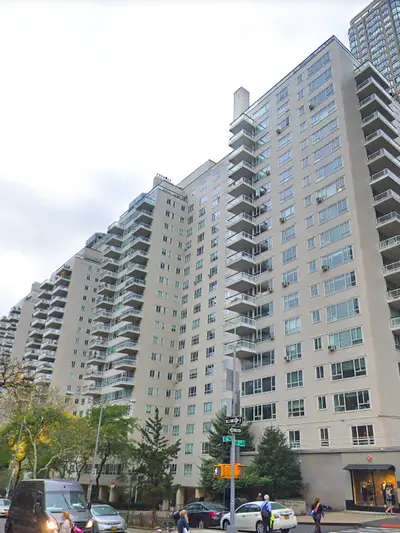 9 Photos
Condo in Lenox Hill
With its wonderfully large garden, its see-through lobbies, its curving driveways and entrances, why should this robust, modern and handsome, glazed-brick, full-block residential development not inspire hundreds of bad imitators
Price Range
$935K - $3.4M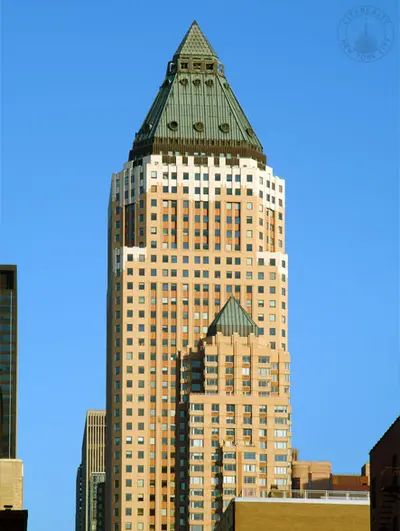 10 Photos
Condo in Midtown West
Just when the world was about to give up on Times Square, the Zeckendorfs took over the squalid former site of Madison Square Garden on Eighth Avenue at 50th Street and entice some major Class-A office tenants to move dramatically west and in the process saved the West Side with this stupendously attractive full-block, mixed-use project.
Price Range
$499K - $1.5M
Own the Lifestyle Private full-floor residences • Floor-to-ceiling windows • 360-degree Manhattan views
View Property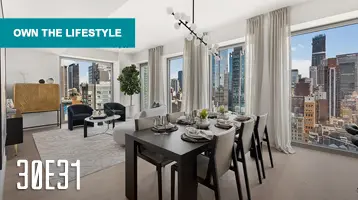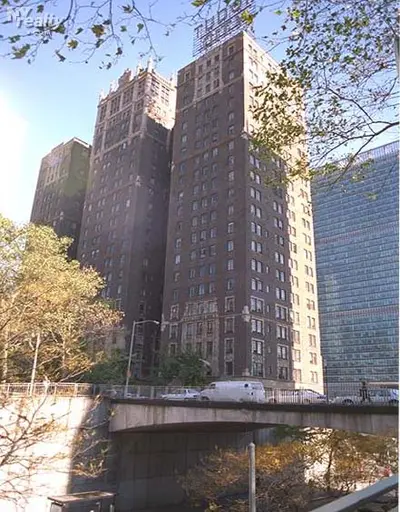 6 Photos
Co-op in Turtle Bay/United Nations
The crown jewel of Fred F. French's Tudor City apartment complex at the far east end of 42nd Street, this brown-brick tower has a spectacular terracotta top triplex apartment facing midtown rather than the slaughterhouses to the east that the United Nations would later replace.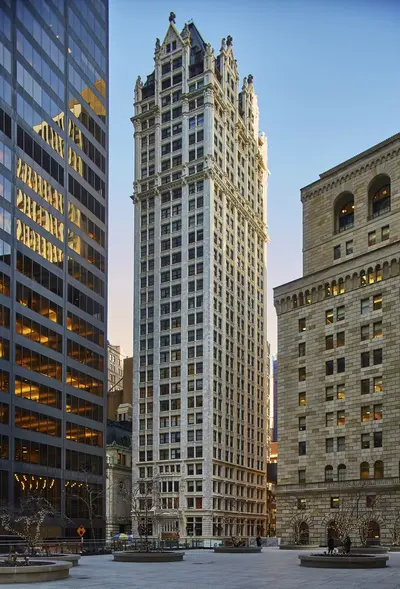 15 Photos
Co-op in Financial District
One of the great skyscrapers of Lower Manhattan, this33-story, Gothic Revival-style tower was erected in 1910 and designed by Henry Ives Cobb and for many years served as the headquarters of the Sinclair Oil Company. In 1979, Joseph Pell Lombardi single-handedly started the residential conversion of much of the Wall Street neighborhood when he converted this tower to a cooperative apartment building.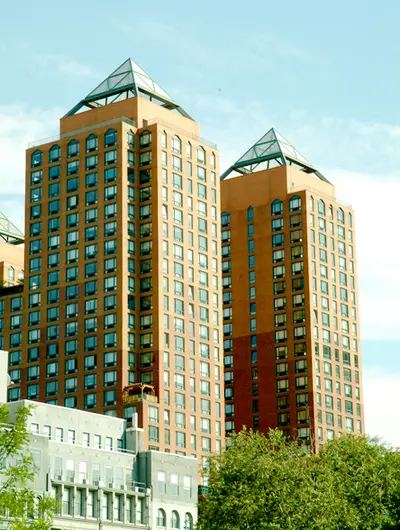 7 Photos
Condo in Flatiron/Union Square
For decades, this site, across from Luchow's, Julian's Billiards Academy, and Arata Isozaki's Palladium discotheque, all great unofficials landmarks now gone, was occupied by S. Klein's on the Square, where ladies who did not lunch stalked its sloping, creaking floors for bargain dresses that have not yet been honored by The Costume Institute. Besides, it fronted on Union Square Park that had become the city's open-air emporium of illicit drugs. To the rescue, William Zeckendorf and his family redeveloped the full block with four residential towers and saved not only Union Square, but also the Flatiron District.
Price Range
$777K - $3.2M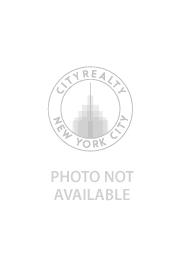 0 Photo
Co-op in Chelsea
One can quibble about the aesthetics of some major projects such as Zeckendorf Towers or even the "white brick" mass of Manhattan House, but London Terrace would nicely grace any neighborhood in London and it is the "soul" of Chelsea and a wonderful design prototype for all of the city's somewhat drab public housing projects.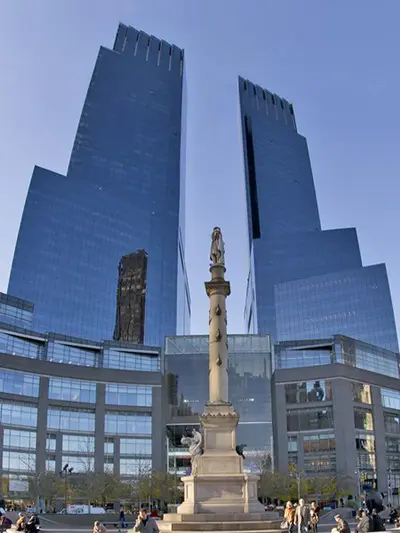 7 Photos
Condo in Central Park West