Top 10 Midtown East Condo Buildings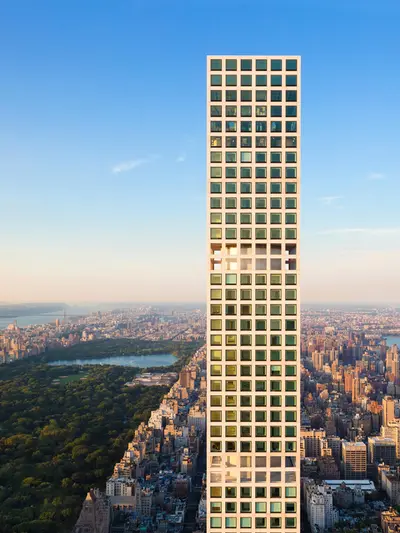 34 Photos
Condo in Midtown East
When it thrust into the Midtown skyline in 2015, 432 Park Avenue became an undeniable symbol of ultra-luxurious living, to supporters as well as detractors of opulent lifestyles and untold riches. Today, the 1,397-foot tower is no longer the tallest even on the street where it stands, yet the now-globally-famous address still reigns supreme in scale and luxury alike over any contender in Midtown East.
Price Range
$5.8M - $130M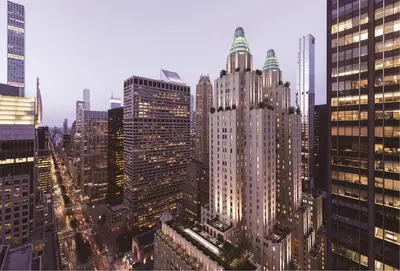 43 Photos
Condo in Midtown East
High-class connotations of the Waldorf Astoria name long predate the 1931 completion of the Park Avenue skyscraper, let alone the 2019 conversion of the upper floors into condominiums of the Towers moniker. Though the secret underground train that once connected directly to President Franklin Delano Roosevelt's suite is no longer in service, residents retain access to the legendary building's landmark interiors and world-renowned services.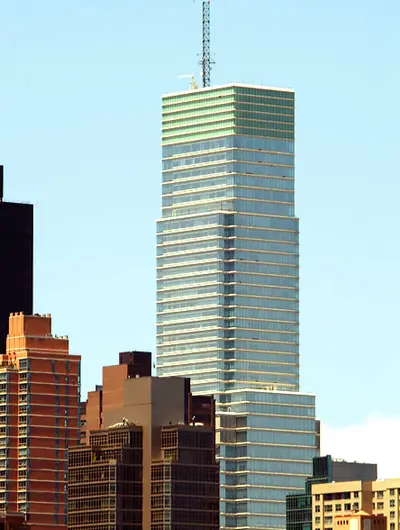 12 Photos
Condo in Midtown East
The 806-foot-tall One Beacon Court ranked among the city's tallest buildings, apartment or otherwise, upon its 2004 completion. Years later, the mixed-use complex remains among East Midtown's premier addresses thanks to its mid-block porte cochere, across-the-street adjacency to Bloomingdale's, in-building shopping and subway access, and Central Park views from the upper floors.
Price Range
$6.3M - $57.9M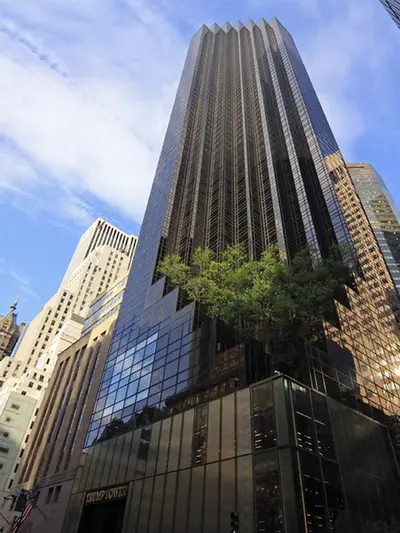 28 Photos
Condo in Midtown East
Whether or not you agree with current Presidential politics, the persistent cachet of one of the world's most famous addresses is undeniable. A prime location at Fifth Avenue and East 56th Street, crisp modern design by architect Der Scutt of Swanke Hayden Connell, and proximity to Central Park will ensure enduring value for the black-glass building long after Mr. Trump leaves the White House.
Price Range
$1.6M - $10.5M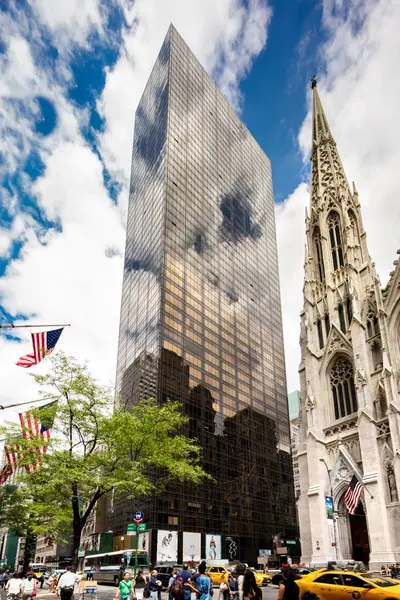 21 Photos
Condo in Midtown East
In 1975, magnate Aristotle Onassis erected the 51-story Olympic Tower across from St. Patrick's Cathedral and the Rockefeller Center, attracting high society elites and ushering a new era in New York's luxury living. The somber skyscraper helped crystalize high-rise modernism into a lifestyle statement that persists in spiritual descendants from Trump Tower to 432 Park Avenue.
Explore 100,000 sq ft of amenities, including spa, lounges and gardens. 1-3 Bedrooms from $1.2M.
View Property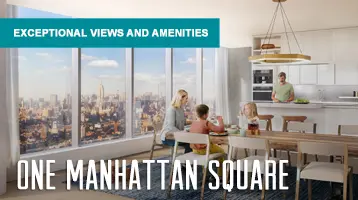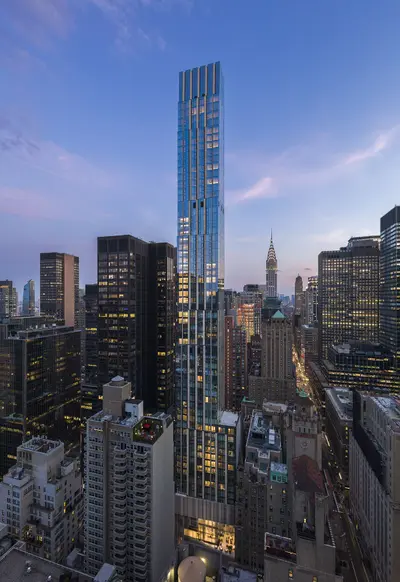 53 Photos
Condo in Midtown East
The 803-foot, 64-story Centrale introduces Billionaires' Row-style living into central Midtown. The slender skyscraper rises high above the broad office slabs in the Park Avenue corridor, and offers unobstructed 360-degree panoramas from the upper floors. The design aesthetic combines mid-century modernism with Art Deco, both hallmarks of Midtown East, while tall-ceiled apartments sport a palette of refined finishes and high-end fixtures.
Price Range
$1.9M - $8.9M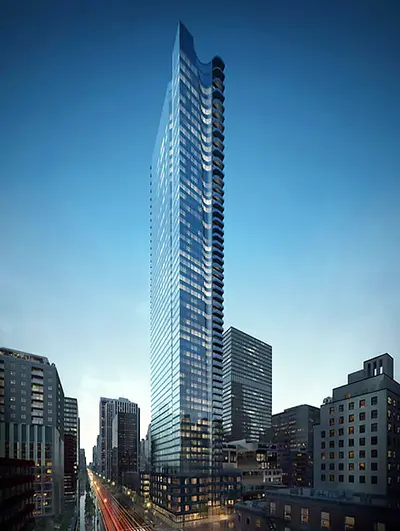 22 Photos
Condo in Midtown East
The esteemed firm of Skidmore, Owings, and Merrill, a pioneer of Modernist architecture, brings its signature minimalistm to this apartment building near the east end of Billionaires' Wow. The 65-story tower is a jewel box of high-quality, green-tinted glass, accented with a pair of subtle, concave niches. An impressive amenity package cements 252 East 57th as one of prime residential destinations in Midtown East.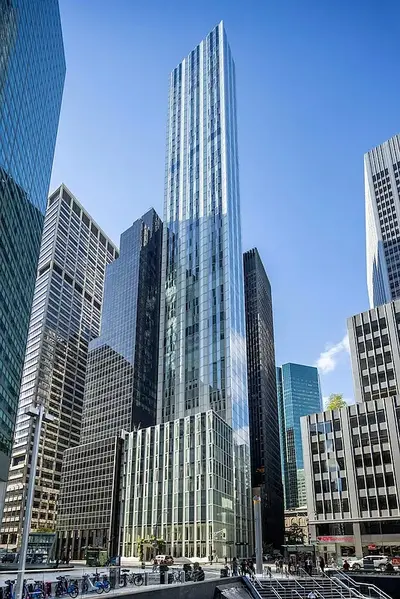 54 Photos
Condo in Midtown East
When designing the slender tower at 100 East 53rd Street, renowned architect Sir Norman Foster drew inspiration from an all-star lineup of nearby modernist landmarks, which include the Seagram Building, Lever House, Citicorp Center, and Philip Johnson's Lipstick Building. As the result, sumptuous modernist minimalism permeates the building at the exterior and interior alike, and comes to its ultimate heights at the spacious, zen-like indoor pool lined with thickets of bamboo.
Price Range
$1.9M - $9.8M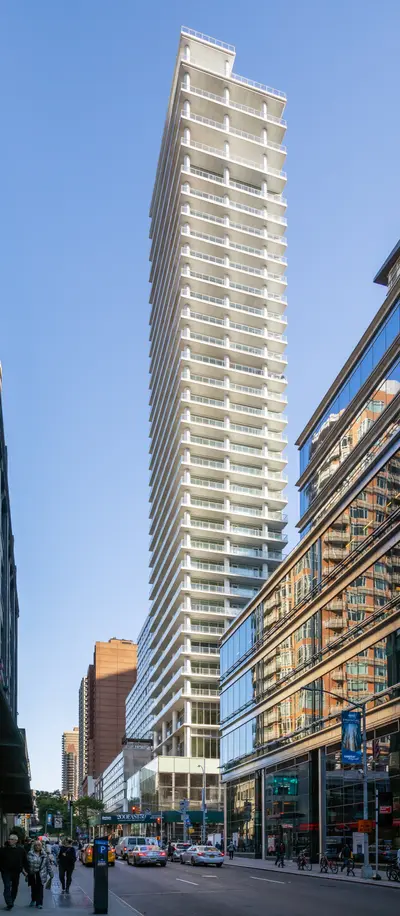 35 Photos
Condo in Midtown East
The 35-story sliver at the corner 200 East 59th Street sits at the junction of Midtown East, Billionaires' Row, and Lenox Hill, some of the city's most rarified residential destinations. Small floorplates make for exclusive living, with just two units per typical floor. Glass-railed balconies feature in every apartment. Sheer, floor-to-ceiling windows lend ample sunlight. Ceiling heights gradually rise toward the upper floors, which open onto Central Park views.
Price Range
$1.7M - $42.5M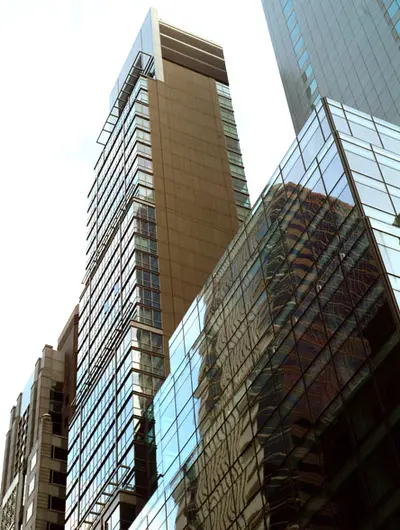 8 Photos
Condo in Midtown East
Park Avenue Place looks a little like a high-tech, stainless-steel aircraft carrier, minus its superstructure, standing on one end, which is to say that it is very elegant and has a precise feel. As such, it is a good neighbor to Heron Tower, the slightly smaller tower just to its east that is a pleasant, conservative, pin-stripe office building that lends a calming effect to an otherwise "wild" block.
Price Range
$1.4M - $5.8M
Off Market Listings
Off-Market Listings
Off-Market Listings
Many apartments are sold off-market
without being publicly listed.
Contact us to learn more about off-market listings. It's quick and easy. And never any obligations.