Top 10 mixed-use condo buildings in New York City
Living in a mixed-use building has its undeniable advantages: A mix of uses provides round-the-clock street presence; an elevator ride becomes your commute if you live and work in the same building; retail space lets you dine and shop without venturing outdoors; and full-service amenities are available at most condos that share the building with a hotel. Whatever your needs are, CityRealty has got you covered in our list of the city's top 10 mixed-use buildings.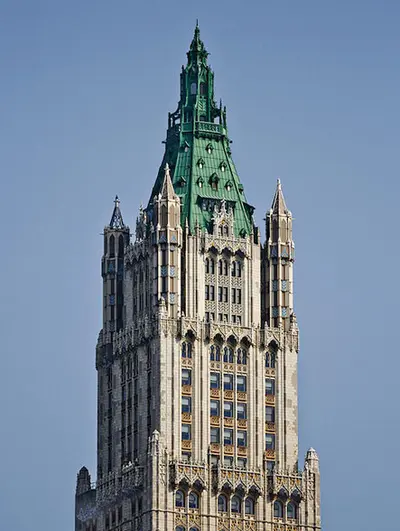 31 Photos
Condo in Tribeca
The Neo-Gothic Woolworth Building was the world's tallest when it opened in 1913 and is among the world's most beautiful to this day. While the broad, 30-story base remains in office use, in 2016 the building's slender upper portion transformed into 33 exclusive condominiums, which benefit not only from some of the city's finest architecture, but also top-notch services and a prime Downtown location overlooking City Hall Park.
Price Range
$3.2M - $10.2M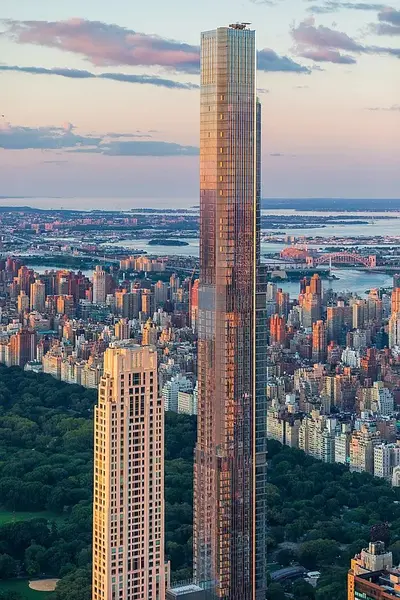 58 Photos
Condo in Midtown West
Lavish condos in America's tallest building (if not counting antennas and spires) sit atop a massive, multi-story Nordstrom department store, the luxury retailer's flagship.
Price Range
$7.2M - $149.5M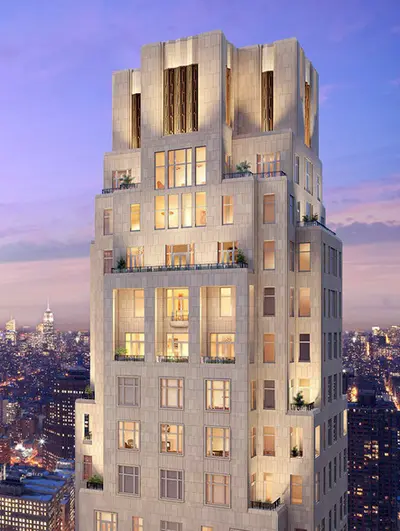 13 Photos
Condo in Tribeca
Architect Robert A.M. Stern's traditionally styled skyscraper shares the block with the Woolworth Building. But while the adjacent Neo-Gothic tower combines condos with offices, 30 Park Place brings its full-time residents the benefit of the services provided by the Four Seasons Hotel, located on the tower's lower floors.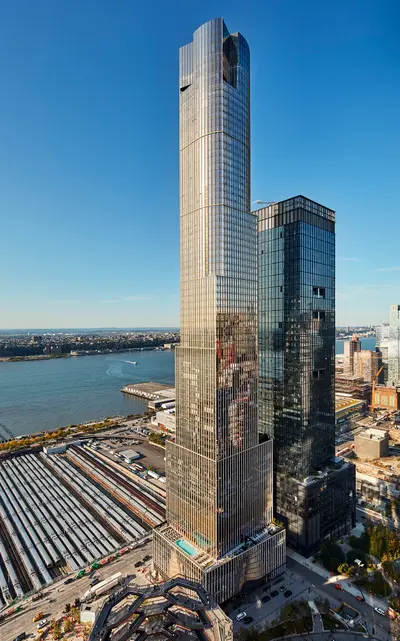 44 Photos
Condo in Midtown West
Residents at the tallest apartment building at Hudson Yards hold the privilege of partaking in the services offered by the Equinox Hotel within the supertall tower's lower floors, most notably its sprawling, opulent fitness center.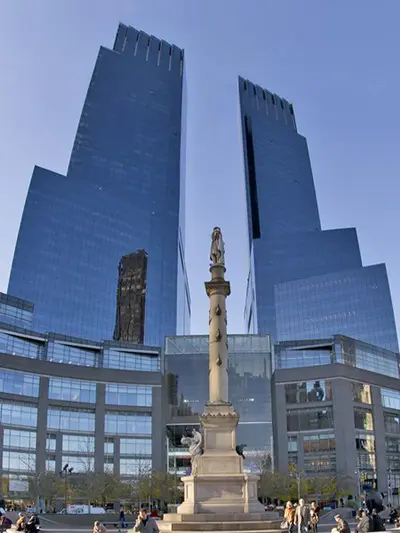 7 Photos
Condo in Central Park West
Not only does the 2.8-million-square-foot complex at Columbus Circle hold one of the city's most diverse array of uses (office, residential, hotel, shopping center, dining, and a performance hall), but it boasts top-notch services at each of its components, where the all-inclusive residential experience at the twin-towered building is as all-star as it is all-inclusive.
Explore 100,000 sq ft of amenities, including spa, lounges and gardens. 1-3 Bedrooms from $1.2M.
View Property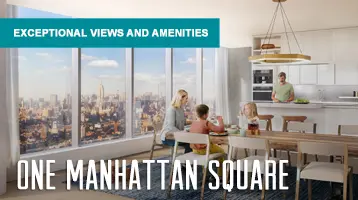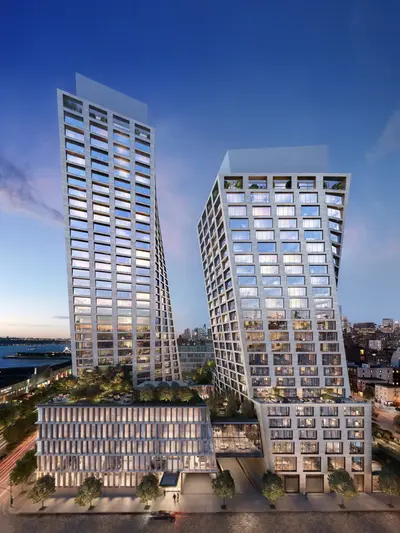 17 Photos
Condo in Chelsea
The High Line-adjacent, multi-use complex at 76 Eleventh Avenue, designed by Bjarke Ingels, combines 247 condominiums, a 137-room Six Senses Hotel, and 90,000 square feet of retail, spa, club, and art space.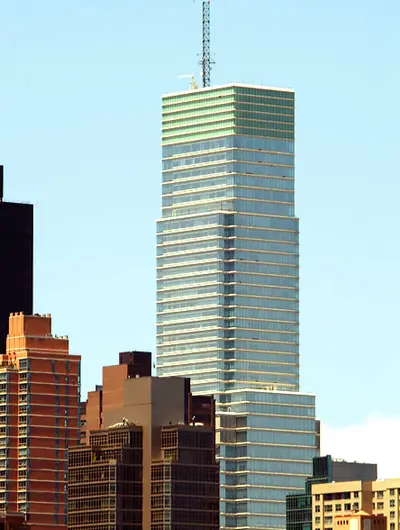 12 Photos
Condo in Midtown East
In 2004, the 806-foot-tall tower brought ultra-luxe living to the 57th Street vicinity 10 years before the term "Billionaires' Row" was coined. The 105 condominiums in the tower's upper half, which look out to Central Park, share the block-spanning complex with the office headquarters of Bloomberg LP and a retail complex on the lower floors.
Price Range
$6.3M - $57.9M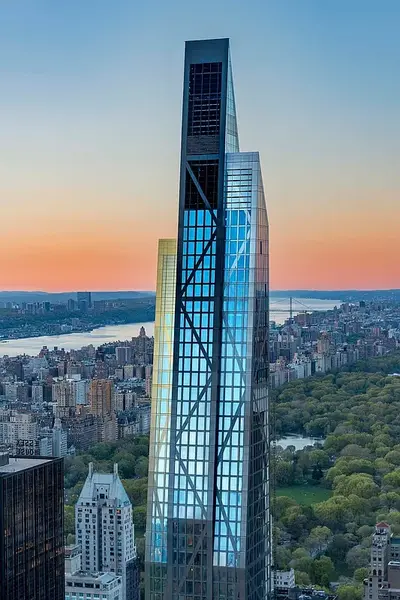 31 Photos
Condo in Midtown West
Jean Nouvel's tapering supertall at 53 West 53rd Street grants condo owners not only sweeping skyline views and a dramatic architectural setting but also special privileges at the Museum of Modern Art, which extends into the tower's lower floors. These include free museum admission, exhibit previews, MoMA store discounts, and film screenings access.
Price Range
$1.9M - $46.4M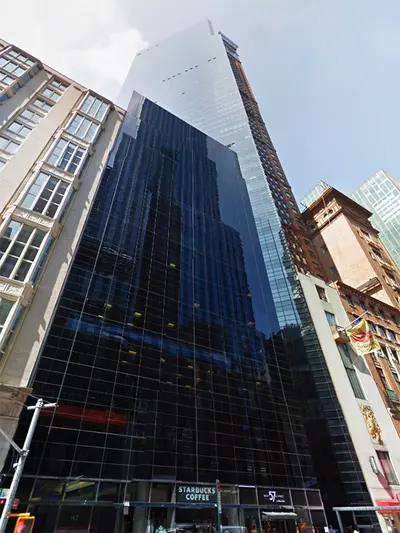 23 Photos
Condo in Midtown West
In 1986, the black-glass skyscraper at 146 West 57th Street became the city's premier mixed-use property, combining offices on the lower floors with Central Park-facing condos in the wedge-shaped tower above. Today, the building finds itself in the lofty company of Billionaires' Row supertalls, leading to marked appreciation of the building's prestige by association.
Price Range
$999K - $3.7M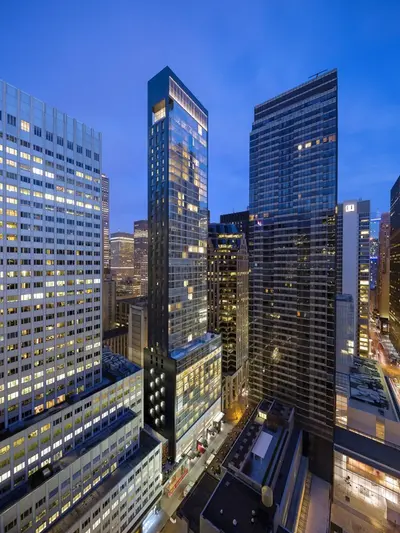 23 Photos
Condo in Midtown West
The 46-story tower across from MoMA places 46 condos atop the Baccarat Hotel, which offers upscale dining, the Spa De La Mer, and amenities such as an indoor pool. As an added bonus, the mixed-use building features a public library branch at the ground floor. The esteemed firm of SKidmore, Owings and Merrill provides refined design inside and out of the skyscraper.
Off Market Listings
Off-Market Listings
Many apartments are sold off-market
without being publicly listed.
Contact us to learn more about off-market listings in Manhattan, Brooklyn and Queens.
It's quick and easy. And never any obligations.
. I'm only interested in publicly listed properties.