Top 10 New York City Condos for University Students
Congratulations! You were accepted to your university of choice in New York City. Now it's time to snap up a condo that meets your needs for education, commute, workouts, and perhaps a little partying at the end of the weekly grind. CityRealty's list of best NYC apartments for university students has something for you no matter what school you plan to attend.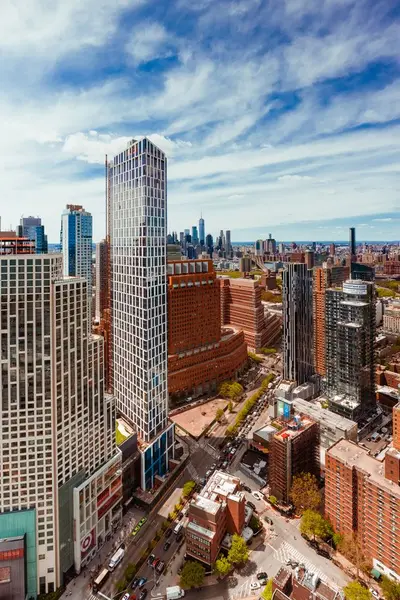 37 Photos
Condo in Downtown Brooklyn
What's cooler than telling your out-of-town friends that you live in Brooklyn's tallest building that also has the highest rooftop infinity pool in the world? Even if you're not one to brag, you'll still enjoy the spacious gym, varied entertainment spaces, and walking distance to NYC College of Technology, NYU Tandon School of Engineering, and the Long Island University of Brooklyn. Pratt Institute is a bike ride away, and much of Manhattan lies within a half-hour subway ride.
Price Range
$1.3M - $3.5M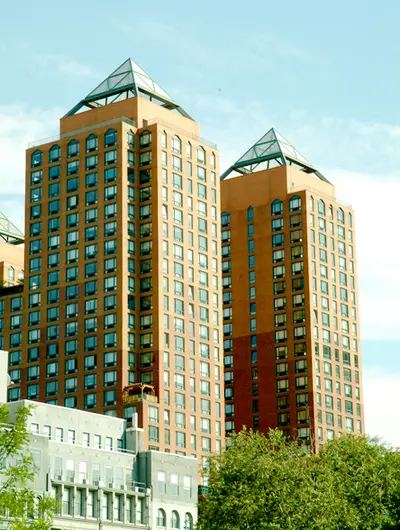 7 Photos
Condo in Flatiron/Union Square
The four-towered complex sits close to New York University, Hebrew Union College, Cooper Union, the New School, Baruch College, and more. As such, there is a good chance that some of your classmates live in the 670-unit high-rise. Get together for a study session at the large rooftop garden, or enjoy the spirited mayhem at Union Square next door, where the weekend farmers' market sells more nutritious eats than late-night ramen.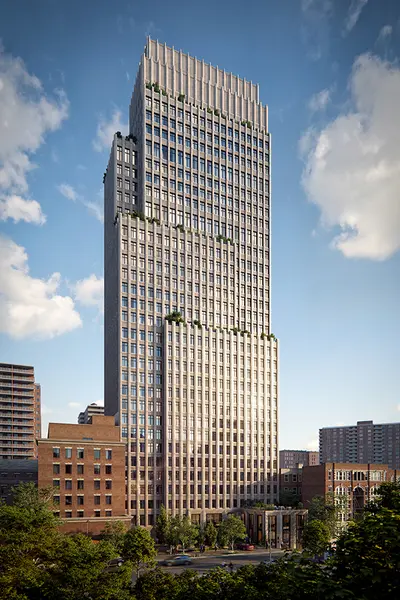 19 Photos
Condo in Morningside Heights
If you've put the party lifestyle behind and need to focus on your studies, the Vandewater is for you. The tradition-minded facade vibes with the collegiate atmosphere of nearby Columbia University. Morningside Heights has its share of fun hangout spots, yet it's a far cry from the downtown hubbub. Full-service amenities will take care of housekeeping distractions, and a few laps in the spacious pool will cool you off after a late-night study grind.
Price Range
$1.1M - $4.3M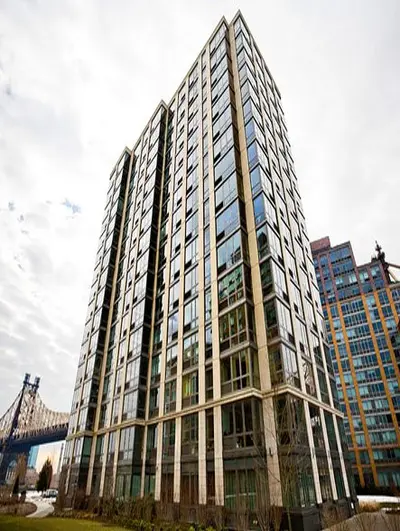 13 Photos
Condo in Roosevelt Island
For all their advantages, New York universities often lack "true" campuses with a cloistered, communal feel. A rare exception is the brand new Cornell Tech complex on Roosevelt Island. Get the full campus experience one stop away from Midtown, and an amenity package that blows any dorm out of the water.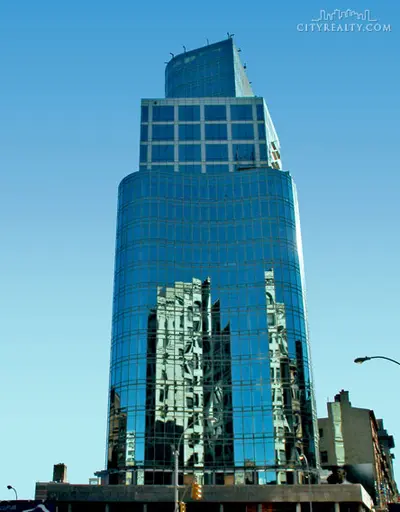 8 Photos
Condop in NoHo
The studio crit is coming up in 15 minutes, but the glue has barely dried on your balsa-wood building model, the product of a grueling all-nighter. Fear not, because getting to class at Cooper Union, the country's premier architecture school, means riding the elevator downstairs and crossing the street. Afterwards, celebrate the jury's passage with your sleep-deprived classmates with a romp through the bars and lounges that abound in the neighborhood.
Explore 100,000 sq ft of amenities, including spa, lounges and gardens. 1-3 Bedrooms from $1.2M.
View Property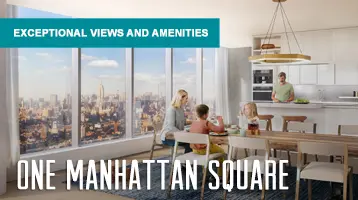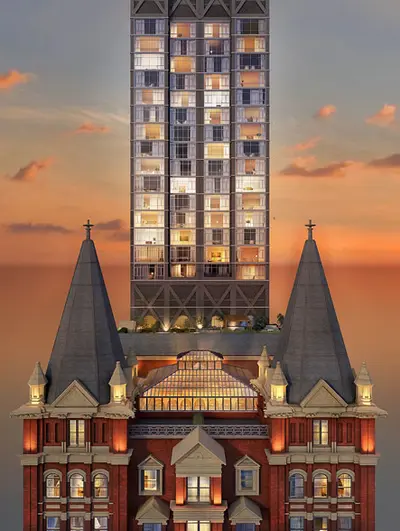 21 Photos
Condo in Financial District
5 Beekman Street effectively sits within the Pace University campus, which scatters across the adjacent blocks in the City Hall district. After you finish your studies, impress your date with a sumptuous, 10-story atrium built in the 19th century, then follow up with observatory-like views from floor-to-ceiling windows in the 51-story skyscraper.
Price Range
$1.4M - $4.4M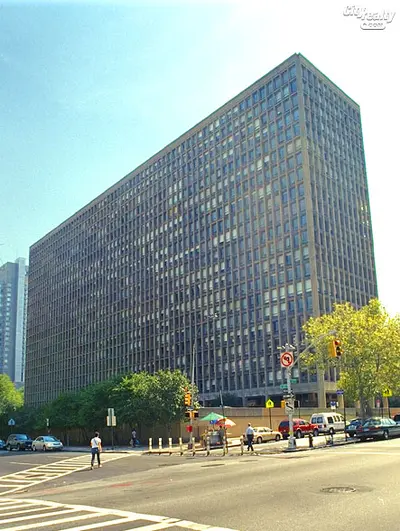 8 Photos
Condo in Gramercy Park
Kips Bay in Midtown South is home to the city's greatest medical center cluster; Bellevue Hospital, NYU Langone Medical Center, the VA New York Harbor, and Beth Israel Medical Center all sit within short distance of late and great architect I.M. Pei's minimalist, no-nonsense Kips Bay Towers. Medical students living here also have easy access to the NYU College of Nursing and the NY Dentistry College.
Price Range
$600K - $899K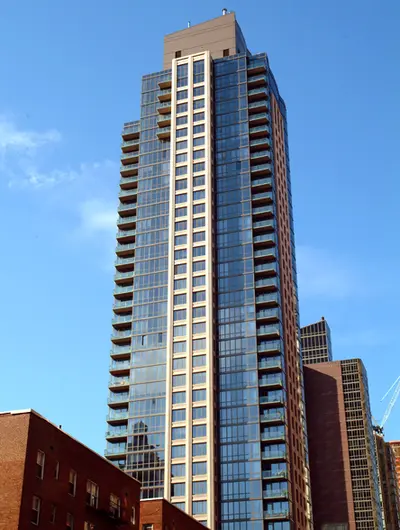 19 Photos
Condo in Chelsea
There are many options if you're seeking an apartment near the Fashion Institute of Technology, yet the Chelsea Stratus may ultimately be the best fit. The Stratus earns its status with a five-minute walk to FIT, equal proximity to the showrooms in the trendy Flatiron District, a one-station commute to the Garment District, Chelsea's lively street scene, and wide-ranging amenities that include a roof deck that looks far across the city from the top of the 40-story skyscraper.
Price Range
$1.7M - $4.1M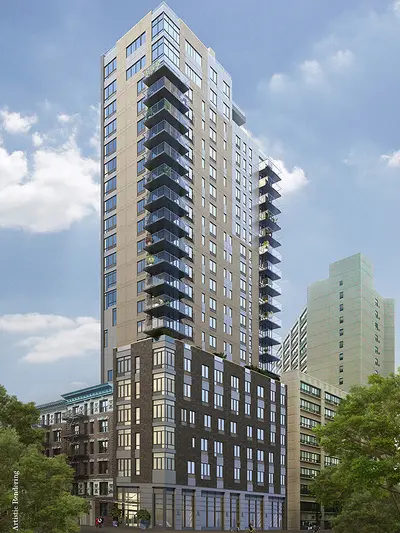 8 Photos
Condo in Harlem
Columbia University perches atop the hill across Morningside Park, which stretches in front of the 22-story high-rise. Central Park, located just a block away, opens in panoramic view from the upper floors. Nearby Harlem and the Upper West Side have got you covered with dining and nightlife. The proximate 110th Street-Cathedral Parkway station of the A, B, and C trains is ready to take you to any destination in the city, academic or otherwise.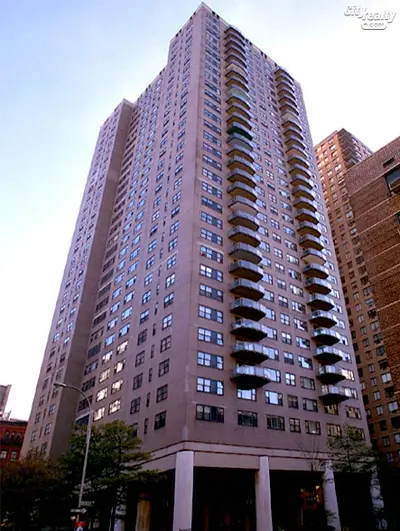 6 Photos
Condop in Greenwich Village
Don't let the no-frills facade of the 31-story housing block bum you out, for Georgetown Plaza, located near both Cooper Union and NYU, is happening inside and out. Invite your friends to hang out on a balcony high above the city, chill on the large rooftop deck, take a dip in the outdoor pool, or step outside and seize the night in one of New York City's top hotspots for culture, dining, and nightlife.
Off Market Listings
Off-Market Listings
Many apartments are sold off-market
without being publicly listed.
Contact us to learn more about off-market listings in Manhattan, Brooklyn and Queens.
It's quick and easy. And never any obligations.
. I'm only interested in publicly listed properties.