Top 10 Post-World War II Apartment Buildings
Donald Trump built three of the Top 10 post-World War II New York City apartment buildings on this list and no one else has two. That tells you that sleekness and glitz are not necessarily considered derogatory in the minds of many buyers who expect doors to be opened for them. Their amenities are nice, but location and views still count for a very great deal. Most of these buildings are not architecturally adventurous, but sometimes a building that was not universally acclaimed has new merits such as the Metropolitan Tower's razor-sharp, angled edge will preserve its views of Central Park and let its residents see around the big new surprise on the 57th Street block, the gargantuan, 1,004-foot-high One57 mixed-use tower.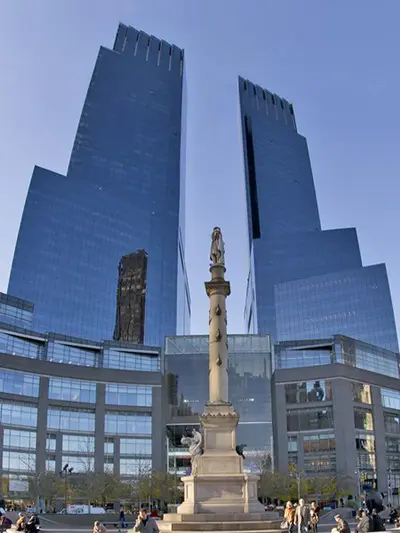 7 Photos
Condo in Central Park West
It's rare that a very controversial project exceeds its expectations but this twin-towered project dominating Columbus Circle has apartments with very great vistas, a stunning, curved retail atrium, a Mandarin Oriential hotel, luxury restaurants, offices and a fabulous Whole Foods store in its huge basement.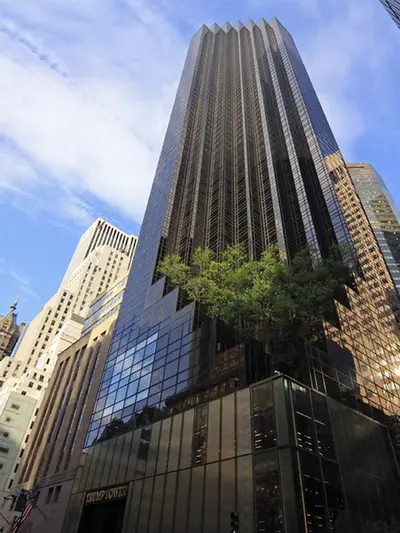 28 Photos
Condo in Midtown East
Donald Trump's flagship next door to Tiffany's has a stunning design by Der Scutt with a pink marble waterfall, excellent retail, offices and condominium apartments in a stepped tower with staggered plans.
Price Range
$1.6M - $10.5M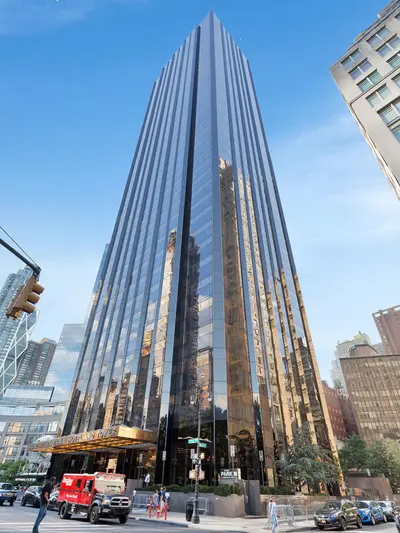 19 Photos
Condo in Central Park West
Donald Trump took a drab office tower on the north side of Columbus Circle and had Philip Johnson give it a new, faceted reflective-glass facade and a stainless-steel globe in a plaza and, presto, you have a dazzling new entrance to the Upper West Side.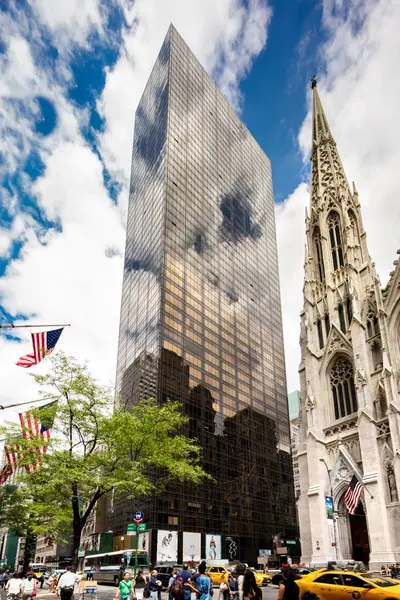 21 Photos
Condo in Midtown East
This and the Galleria on West 57th Street ushered in the era of mixed-use skyscrapers in New York about the same time and this slick, dark, reflective-glass tower provided a stunning north neighbor for St. Patrick's Cathedral that was most compelling for many foreign buyers.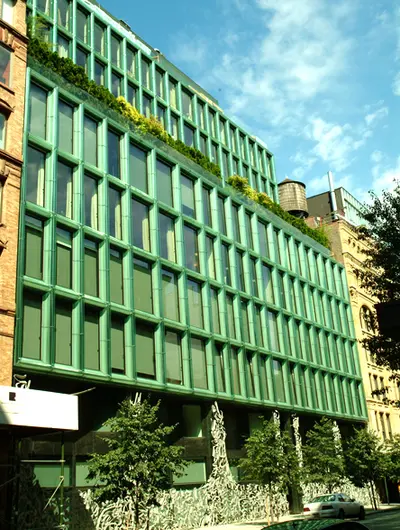 17 Photos
Condo in NoHo
A modest mid-block residential project by Herzog & de Meuron that was mind-blowing for its thick, green-class variation on the theme of cast-iron, 19th Century factory buildings and its startling and undulating cast-aluminum fence whose intricate, lace-like design was inspired by grafitti.
Explore 100,000 sq ft of amenities, including spa, lounges and gardens. 1-3 Bedrooms from $1.2M.
View Property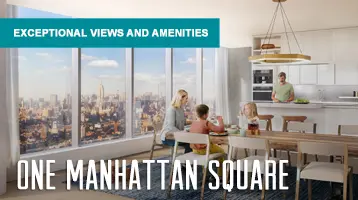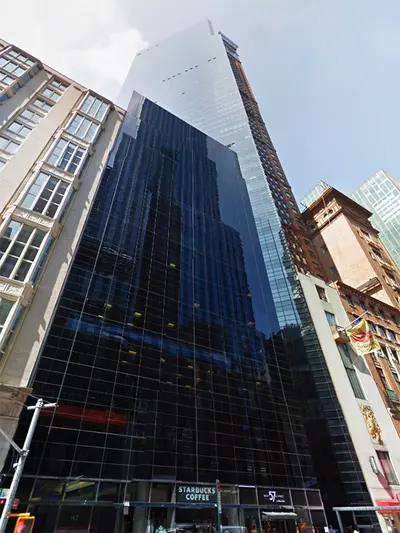 23 Photos
Condo in Midtown West
Harry Macklowe's angled tower of apartments above a normal base of offices and retail is a black-glass, razor-sharp sword of modernity that trifles with the city's midtown grid.
Price Range
$999K - $3.7M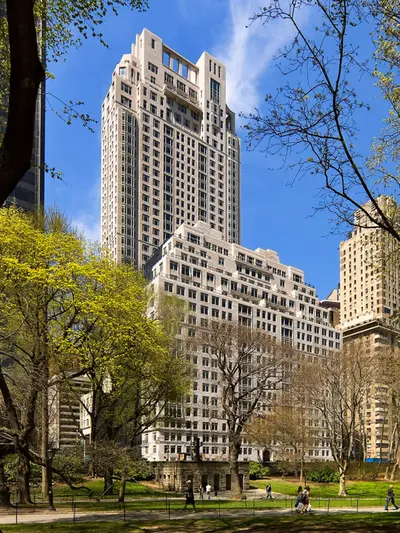 16 Photos
Condo in Central Park West
Robert A. M. Stern here created the quintessential pre-war apartment building in 2007 and one of the city's most successful residential buildings in history.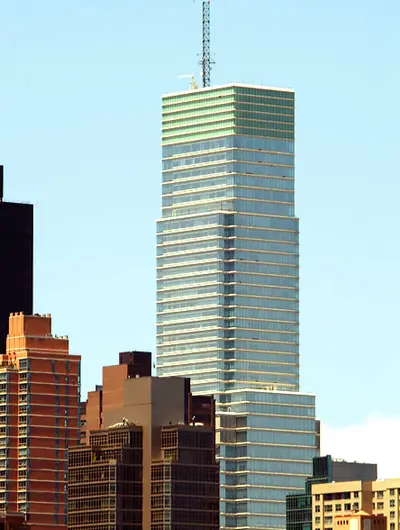 12 Photos
Condo in Midtown East
For the ladies who lunch, what is better than a tall and handsome, mixed-use project just south of Bloomingdale's with a huge, ellipitical driveway and its own Le Cirque restaurant.
Price Range
$6.3M - $57.9M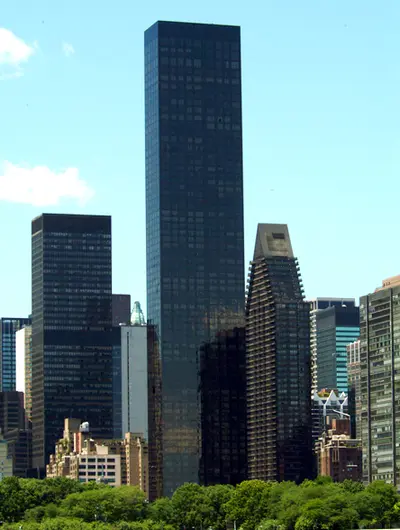 18 Photos
Condo in Turtle Bay/United Nations
Some neighbors were outraged that Donald Trump would dare to erect a tower considerably higher than the nearby Secretariat Building of the United Nations, but the city needed a beautiful, dark, "2001" monolith, didn't it?
Price Range
$1.5M - $16.5M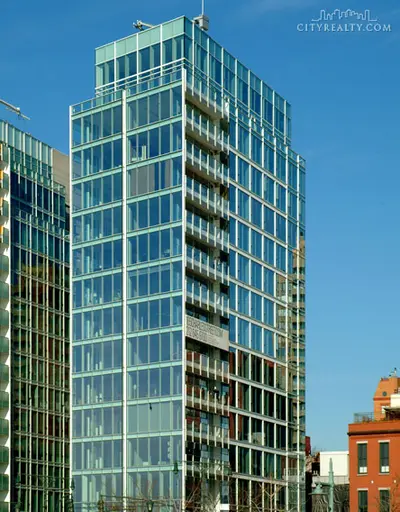 25 Photos
Condo in West Village
The clean, modern lines of this southernmost of the trio of Richard Meier-designed, mid-rise apartment towers facing the Hudson River in the West Village were an instant hit.
Off Market Listings
Off-Market Listings
Many apartments are sold off-market
without being publicly listed.
Contact us to learn more about off-market listings in Manhattan, Brooklyn and Queens.
It's quick and easy. And never any obligations.
. I'm only interested in publicly listed properties.