115 Henry Street in Brooklyn Heights: Review and Ratings | CityRealty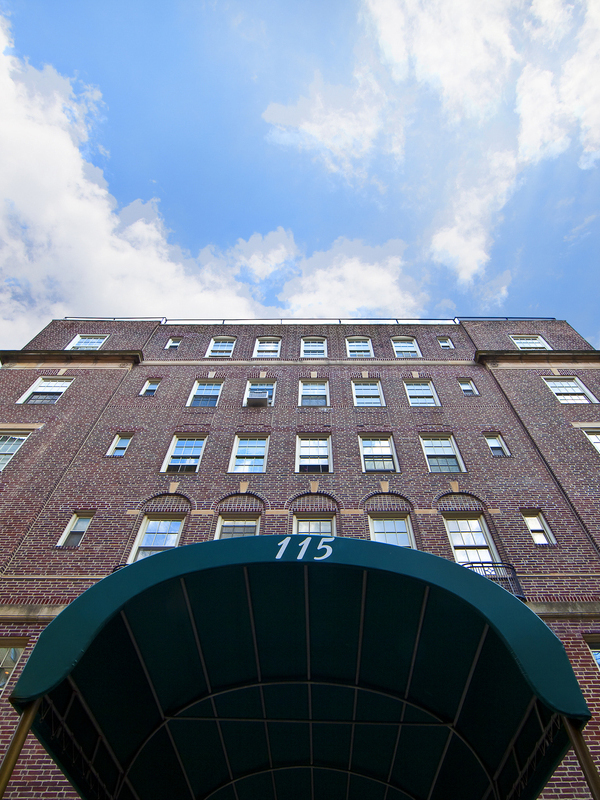 Review by
Carter Horsley

Carter B. Horsley, a former journalist for The New York Times, The International Herald Tribune and The New York Post. Mr. Horsley is also the editorial director of CityRealty.com.
This 6-story, red-brick building at 115 Henry Street in Brooklyn Heights was erected in 1921 and renovated in 2015. It has 38 rental apartments. It is owned by 115 Henry Street LLC of which Bennat Berger is a partner.
Grasso-Menziuso Architects did the renovations.
The building is also known as 82-84 Clark Street and it is convenient to subways.
It is within the Brooklyn Heights Historic District.
Bottom Line
A pleasant, red-brick rental building with a good location in Brooklyn Heights.
Description
The red-brick building has a canopied entrance and apartments on the third floor have masonry arches over its center windows over the entrance.
The sidestreet façade has two fire-escapes.
Amenities
The building has a live-in superintendent, a virtual doorman, a roof deck, an elevator and allows pets.
Apartments
Apartments have pickled Grey hardwood floors, white kitchen cabinetry with marble countertops, washers and dryers, stainless-steel kitchen appliances with Bertrazzoni stove. Some hallways have arched openings.
A three-bedroom unit has a 15-foot-long living room.
A two-bedroom unit has an entry foyer that leads to a 18-foot-long living room with an open kitchen.
A studio unit has a 10-foot-long living room with an open kitchen and a 10-foot-long alcove.