63 Wall Street: Review and Ratings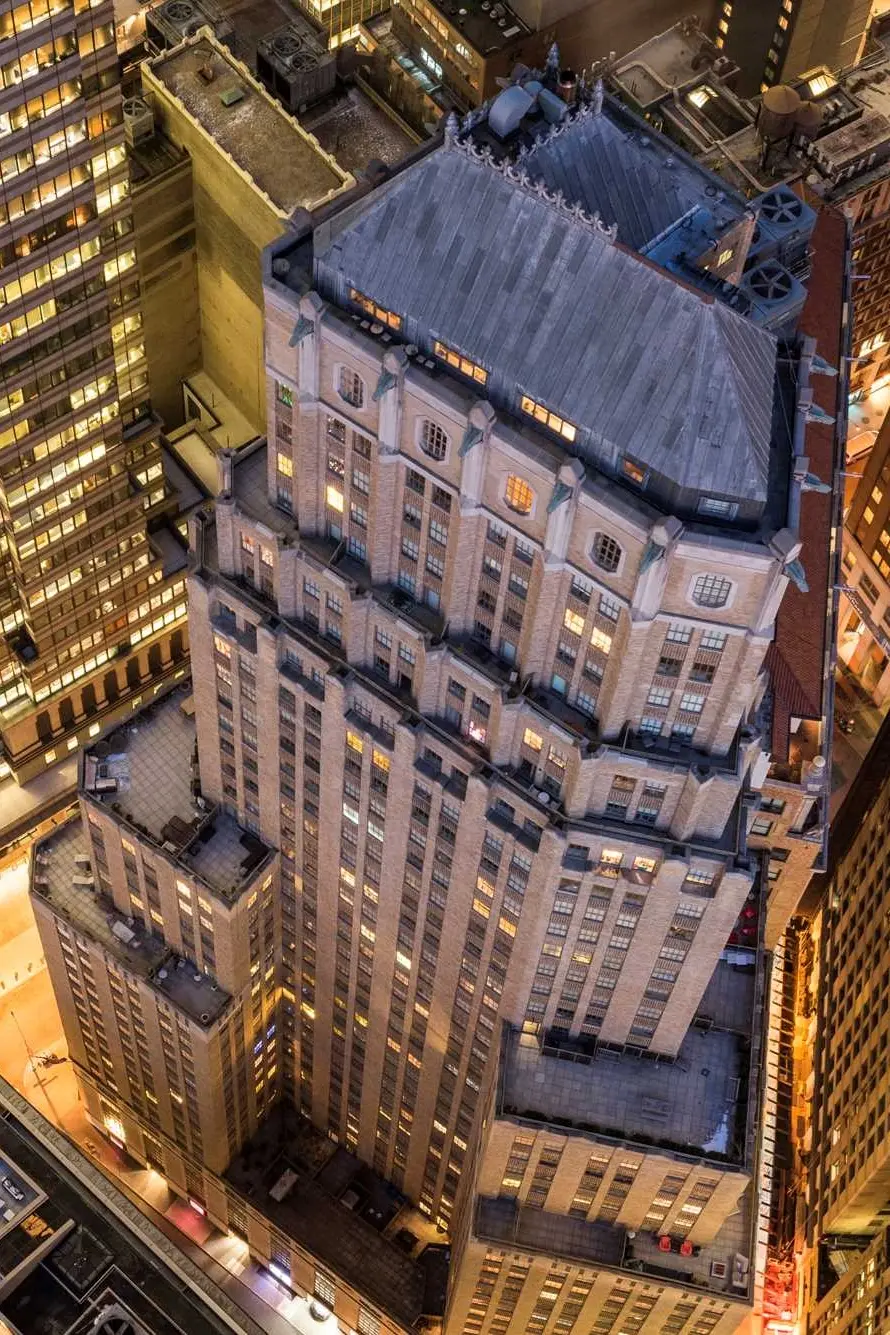 Review of 63 Wall Street by
Carter Horsley
A very prominent but not terribly distinguished Wall Street tower, this building was erected in 1928 for Brown Brothers Harriman and converted to rental apartments in 2003.
It is 37 stories tall and contains 476 apartments. The site had been the address of Brown Brothers Harriman for 168 years before it moved to 140 Broadway.
This tower was designed by Delano & Aldrich and Yatsuo Matsui and is notable for the nine large gargoyles on its roofline above several octagonal windows above some vertically ribbed spandrels and angled piers.
In a 2007 article in Multifamily Executive Magazine, Garcia Telleria noted that "coins adorn the building's lower façade and Gothic crest teeth crown the top of the building's hip roof."
Formerly called The Crest, tt was first converted to rentals by Metro Loft Management of which Nathan Berman and Yaron Bruckner are principals for about $50 million and was the first residential building to open on Wall Street after the historic events of September 11, 2001. Mr. Berman and Mr. Bruckner's venture received about $132,400,000 in tax-exempt Liberty Bonds from the New York City Housing Development Corporation to cover the costs of the acquisition, renovation and conversion. Their venture also acquired 67 Wall Street and 20 Exchange Place.
In 2005, the National Housing and Rehabilitation Association called the building "the Best Historic Rehab: Market Rate or Mixed-Income Housing."
The building has a fitness center and a doorman and a 10,000-square-foot "great room" with entertainment, billiards tables, television, a piano, seating and a conference room, a 21st floor terrace with sun chairs, a 24-hour lobby attendant and a laundry room on the fourth floor.
There is very good public transportation and the neighborhood abounds in iconic, major buildings.
The building has a 85-car garage.