The Villager, 450 Sixth Avenue: Review and Ratings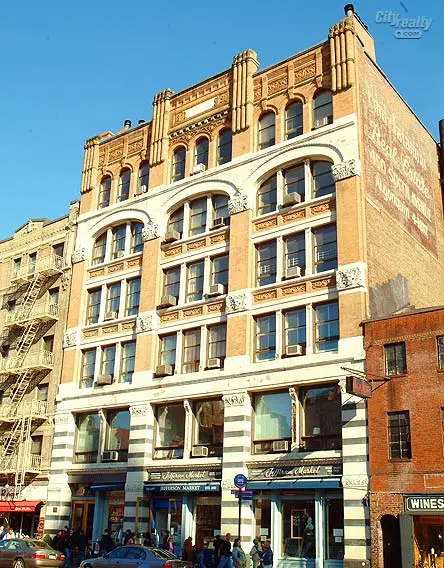 Review of 450 Sixth Avenue by
Carter Horsley
This distinctive prewar building has a prime location in Greenwich Village catty-corner to great Victorian spire of the Jefferson Market Court House building.
It also housed for many years the very elegant and upscale Jefferson Market food store that used to be Esposito's in the days before Balducci's, one block to the south, revolutionized New York City's gourmet ways.
The robust architecture of this 6-story building now houses 31 apartments including some duplexes. In the 1940s and 1950s, the building's retail spaces were used by Charles, the most elegant restaurant in Greenwich Village.
The entrance to the New School for Social Research is around the corner to the north and the blocks between Fifth and Sixth Avenues and 9th, 10th, 11th and 12th Streets are widely considered to be the most elegant and impressive in Greenwich Village.
There are many restaurants and boutiques in the neighborhood and public transportation is convenient.
Many of the apartments have wood-burning fireplaces and exposed brick walls and 13-foot-high ceilings.