41 Park Avenue in Murray Hill: Review and Ratings | CityRealty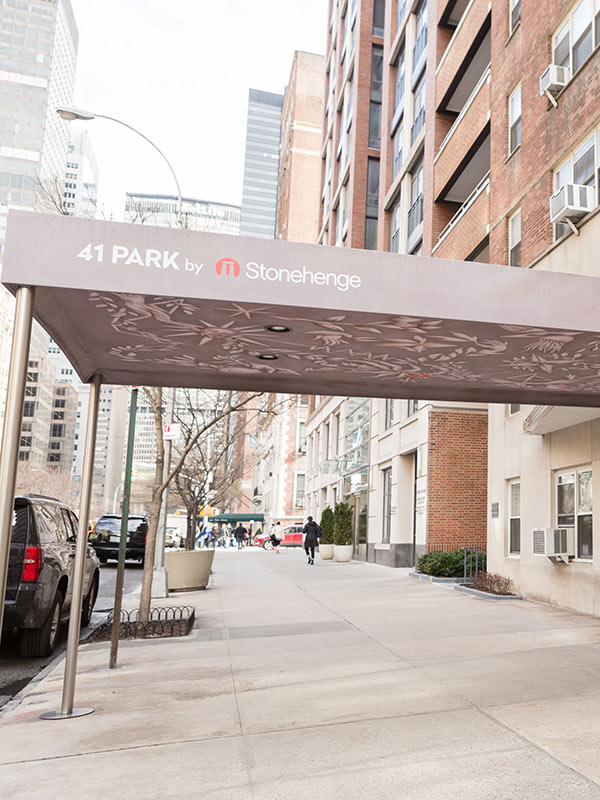 Review by
Carter Horsley

Carter B. Horsley, a former journalist for The New York Times, The International Herald Tribune and The New York Post. Mr. Horsley is also the editorial director of CityRealty.com.
This very attractive 16-story rental apartment building was designed in 1950 by George F. Pelham Jr., who also designed 50, 530, 785, 1130 and 1150 Park Avenue and 1056 Fifth Avenue and was the son of a well-known architect of residential properties in New York City.
The red-brick building at 41 Park Avenue on the northeast corner at 36th Street is notable for a two-story limestone base that extends across most of its Park Avenue frontage on the first two floors and all around just above the second floor windows.
It is also distinguished by its inset balconies with masonry walls highlighted by small white stone squares in the lower right corners. The balconies begin at the fourth floor creating small setback areas on the ground floor where there is sidewalk landscaping.
The building, which has 115 apartments, has a curved, stainless steel entrance marquee and a 24-hour doorman. It is pet-friendly and has a laundry room.
It has a few terraces and permits window air-conditioners.
It is close to The Morgan Library and has a central Murray Hill location with good public transportation.