778 Park Avenue: Review and Ratings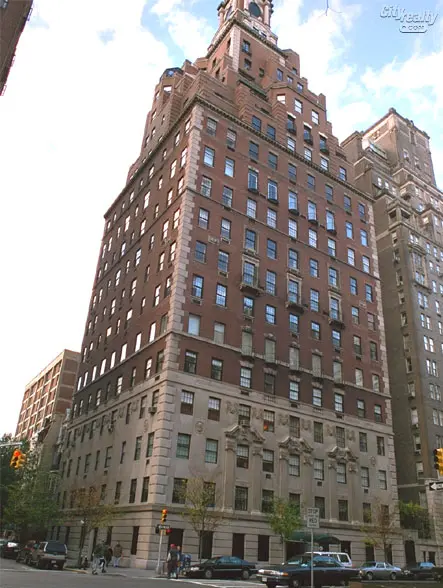 Review of 778 Park Avenue by
Carter Horsley

Carter B. Horsley, a former journalist for The New York Times, The International Herald Tribune and The New York Post. Mr. Horsley is also the editorial director of CityRealty.com.
One of the few pre-World War II residential towers to rise above the 15-story height of most of the avenue's apartment buildings, this 18-story apartment building at 778 Park Avenue on the northwest corner at 73rd Street was designed by Rosario Candela for developer Charles Newmark.
Candela is widely considered to have been the country's greatest designer of luxury apartment buildings and he collaborated with many of the city's most famous architectural firms.
His other famous buildings include 834 Fifth Avenue, 960 Fifth Avenue, 720 Park Avenue, 740 Park Avenue, 770 Park Avenue, 775 Park Avenue, and 19 East 72nd Street, all considered among the most glamorous addresses in the city.
The building was completed in 1931 and has 18 apartments. It was converted to a co-operative in 1946.
Bottom Line
One of the most distinctive and desirable pre-war buildings on Park Avenue, this building has few apartments but they are palatial and grand.
Description
The building has a four-story limestone base and the street-level is rusticated.
There are bandcourses above the first and fourth floors, stringcourses above the 5th and 9th floors and a cornice above the 10th floor where the building begins its many setbacks that have rusticated piers and some angled windows and another cornice above the 16th floor.
The building has one of the city's most spectacular rooftop watertank enclosures. It has large arched, multi-paned windows, two multi-story colors on each of its four sides and is capped with a large dome.
The building has two escutcheons above the third floor and six swags and garlands between the windows on the fourth floor with two-story high pilasters rising from the third story.
The building has some wrought-iron discrete small balconies and three broken-pediment window surrounds on the third floor facing the avenue.
The building has numerous discrete air-conditioners and a protruding air-conditioners and inconsistent fenestration.
Amenities
The building has a full-time doorman and storage.
Apartments
The Penthouse is a one-bedroom duplex with a 12-foot-long entry foyer with a staircase that leads to a 27-foot-long living room with a fireplace and a terrace that connects to a 21-foot-long dining room that opens onto a very large 9-sided terrace and connects to a pantry that leads to a 14-foot-long kitchen. The lower level also has a 15-foot-long library that opens onto a two-level terrace that also wraps around a 13-foot-maid's room. The bedroom is on the upper level where the staircase opens onto a large, 12-sided terrace.
The 18th floor apartment is a duplex with four bedrooms that has a curved foyer with a small corner terrace that is accessed also by an "L"-shaped library that leads to a living room with a fireplace and a small terrace that is next to a windowed dining room adjacent to an enclosed kitchen with a staircase to a gym/office/bedroom upstairs. A diagonal hallway on the main level leads from the library to two bedrooms and a sitting room, all with terraces. This apartment was sold by Irving and Judith Shafran in November, 2011 for $19.5 million after initially being offered for $24.5 million December, 2009. The Shafrans had bought it for $6 million in 2000.
The maisonette apartment has a 10-foot-wide vestibule on the main level that leads to an 11-foot-long entry hall that opens onto a 27-foot-wide gallery with a staircase that opens onto a 29-foot-long living room with fireplace and a 19-foot-long library with fireplace and a 26-foot-long dining room with fireplace off a 14-foot-wide pantry, an 18-foot-long kitchen and a maid's room. The upper level has a curved 14-foot-wide landing that leads to a 19-foot-long master bedroom with fireplace and three other bedrooms. According to a May 8, 2008 article by Josh Barbanel in The Wall Street Journal William F. Buckley Jr., the author and conservative pundit, and his wife, Pat, entertained guests – from heads of state to wide-eyed college students – at perhaps a thousand dinner parties over many decades" in the maisonette apartment. Mr. Buckley died in February, 2008.
The 17th floor has a 17-foot-wide gallery that opens onto a 29-foot-wide living room with a 30-foot-long terrace, an 18-foot-wide library with fireplace and two terraces and a 22-foot-long dining room with a terrace and fireplace next to a 15-foot-long pantry, a 16-foot-long kitchen, a 12-foot-long breakfast room, a 15-foot-long staff room and a 12-foot-long laundry. The same level has three bedrooms.
History
The building replaced an apartment house known as the Sunnyside and according to James Trager's book, "Park Avenue, Street of Dreams," (Atheneum, 1990), "was sometimes itself called the Sunnyside."
In his July 4, 1993 "Streetscapes" column in The New York Times, Christopher Gray noted that in 1931 four apartment buildings on Park Avenue were foreclosed, "mostly new, partly occupied structures like 778 and 895 Park Avenue," adding that "despite continuing rosy predictions, this kept up throughout the 30's and into the mid-40's." "By 1945, 52 of the 105 big apartment houses on this stretch of Park Avenue had gone through foreclosures or been bought back by the mortgage holder in lieu of foreclosure," he added.
A December 8, 1931 article in The New York Times noted that a 48-inch water main burst on Madison Avenue and 73rd Street and there was five feet of water in the steam room, eleven feet in the elevator pits, four feet in the vault or storeroom, and complete cessation of elevator service at 778 Park Avenue, which had only been completed the month before.
Robert A. M. Stern, Gregory Gilmartin and Thomas Mellins devote considerable attention to Candela in their book, "New York 1930, Architecture and Urbanism Between The Two World Wars," Rizzoli, 1987:
"Candela's smaller English Renaissance apartment house at 778 Park Avenue...entered into a remarkably coherent and lively dialogue with his earlier work at 770 Park Avenue; the pair of towered buildings formed a monumental gateway west toward Central Park. At 778 Candela compensated for the regularity of the façades with lavish concentrations of boldly modeled ornament at the corners in the form of quoining and at the limestone base where the second and third-floor windows were grouped together between pilasters supporting fulsome swan's neck pediments to describe a piano nobile."
On February 8, 2008, The New York Times reported that Yonina Davidson and her husband bought Vera Wang's 14-room apartment in the building for $33.6 million.
In 2008, the five-bedroom, five-fireplace, six-terrace duplex on the 15th and 16th floors of the late Brooke Astor, who died in 2007 at the age of 105, was listed at $46 million. In October, 2011, it was reportedly sold to a New York businessman for only $21 million. According to Stribling.com "The red lacquer and brass trimmed library was designed by Albert Hadley and is possibly the most photographed room on Park Avenue." A July, 2009 article about the building at nakedrealestate.com noted that "four weeks after he was elected president of the United States, Ronald Reagan was beneath the table looking for her diamond earring."
A June 7, 2013 article in The New York Times by Robin Finn indicated that the family of the late Roone Arledge, the television executive of the "Wide World of Sports," "Nightline" and "20/20" was offering his 10-room duplex in the building for $29 million. The previous owner was Albert C. Bostwick Jr., whose grandfather was a founder of Standard Oil and a partner of John D. Rockefeller, and his wife, Eleanor. According to the article, the Arledges retained "the hand-painted bird-and-floral chinoiserie wall paper made by the historic firm Gracie for its wow factor."
The Arledge apartment was one floor beneath the 16th floor abode of Brooke Astor that was originally put on the market for $26 million but was subsequently bought in 2011 by a hedge fund manager for $21 million. Finn's article noted that the "the floor below the Arledge apartment is owned by William Lauder," adding that "back when the building was not resistant to hoopla, the actor Gary Cooper married the socialite/starlet Veronica Balfe at her apartment there in 1933."
Location
A March 15, 2013 commenter at therealestalker.com noted that "770 and 778 Park occupy what I consider to be the quietest, least trafficked, and most desirable corner on Park, the west side on Park and 73rd street."
Book a Tour or Get More Information on this Building
108 Buyers
are interested in buying at
778 Park Avenue!
Interested in Selling?
We'll introduce you to the agents that
specialize in 778 Park Avenue and are
experts in selling apartments there.

And they'll be able to contact all of the buyers interested in the building.
There's no obligation and your inquiry is confidential.
Call us at (212) 755-5544