898 Park Avenue: Review and Ratings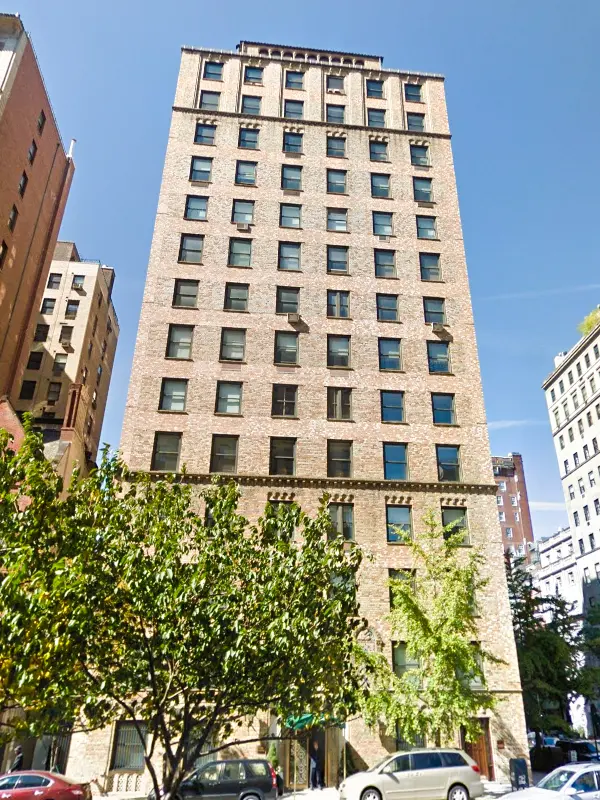 Review of 898 Park Avenue by
Carter Horsley

Carter B. Horsley, a former journalist for The New York Times, The International Herald Tribune and The New York Post. Mr. Horsley is also the editorial director of CityRealty.com.
898 Park Avenue on the southwest corner at 79th Street has an extremely attractive masonry façade of yellow and brown pitted bricks highlighted by brightly colored terracotta decoration.
The 14-story building was erected in 1924 by the Mandel-Ehrich Corporation and converted to a cooperative in 1953. The architects for this building were John Sloan and Albert E. Nast. Mr. Sloan would design the building across the avenue at 895 Park Avenue five years later.
Henry Mandel, the developer, was one of the city s most prolific and important builders after World War I and one of his most distinguished projects had been the Pershing Square office building at 110 East 42nd Street, which was noted for its very fine masonry.
This building, which has very attractive foliated entrance doors, had Tuscan masonry motifs similar to the Pershing Square office building and would five years later influence his far larger project, the London Terrace apartment complex on West 23rd Street as well as the Lombardy and Tuscany apartment hotels, completed in 1928 and 1928, respectively.
Bottom Line
With its colorful and very charming terracotta entrance, this is one of the city's most inviting pre-war buildings.
Description
The building's canopied entrance is flanked by bronze lanterns and the tops of the street-level, fourth, 12th and 14th story windows have arched decorative elements.
The entrance is particularly attractive, if not enchanting, with good-size terracotta figures made by the Atlantic Terra Cotta Company of an immigrant worker, a Dutch burgher, a frontiersman and an Indian brave, noted Andrew Alpern in his book, "Luxury Apartment Houses of Manhattan, An Illustrated History," (Dover Publications Inc., 1992).
In an aside, Alpern remarked that these figures were "hardly Tuscan."
Three arched windows above the entrance are flanked by an arched terracotta decorative element that reads almost as Moorish grill shutters.
In his March 12, 2009 "Streetscapes" column in The New York Times, Christopher Gray noted that Mr. Sloan, the architect, "used the tawny palette of the Pershing Square building, a fluttery mix of brick colors ranging from cream to orange and back again, each with mottled coloring and irregular marks and fissures to suggest a centuries-old church. The roof was finished with red tile and, at the back, a mock bell tower, all in the style of Romanesque Italy….The bricks vary in hue, suggesting coffee with half and half, lightly browned vanilla cookies and butter from pale winter cream. Most are riddled with hairline cracks, imperfections and irregular black spots; a tour guide in Florence might tell you Leonardo played handball against that very wall."
Amenities
The building has a doorman, a full-time superintendent, storage and a laundry.
Apartments
The building originally was planned to contain six duplex apartments with elliptical staircases and 36-foot-long living rooms with 11-foot-high ceilings and windows on three sides, one full-floor apartment and a doctor's suite on the street.
Apartments had more than one fireplace and there were servants' rooms on the ground floor and the roof. Alpern wrote that in 1992 only two of the apartments had survived as duplexes and that the remainder were converted in 1948 by architect Simon Zelnick to simplex apartments. The building now has a total 15 apartments.
The penthouse is a four-bedroom triplex that has a 13-foot-square entry foyer with staircase that leads to a 22-foot-long library with wood-burning fireplace next to a 18-foot-long dining room next to a 11-foot-long breakfast area and a 12-foot-long kitchen and three bedrooms on the lowest level, a 32-foot-long living room with fireplace and a 7-foot-wide wet bar and a 20-foot-long gallery and a 552-square-foot terrace on the middle level and a 32-foot-long master bedroom on the top level.
The 10th floor apartment has two bedrooms, an 11-foot-long entry foyer that leads to a 19-foot-long, curved and windowed dining room and a 36-foot-long living room with a fireplace, and a 16-foot-long kitchen.
Apartment 4 has a entry foyer that leads to a long gallery that leads to a 36-foot-long salon with fireplace, a dining room across from a large kitchen and two bedrooms.
Apartment 3 is a one-bedroom unit that has an 11-foot-wide entrance gallery with an 18-foot-long kitchen on one side and a 19-foot-long dining room on the other and a 36-foot-long living room with fireplace on the third side. The apartment also has a maid's room.
History
One of the building's early residents was Haley Fiske, the president of the Metropolitan Life Insurance Company.
Location
The building is close to "Museum Mile" on Fifth Avenue, the boutiques and art galleries of Madison Avenue, Lenox Hill Hospital and the 77th Street local subway station at Lexington Avenue.
Book a Tour or Get More Information on this Building
6 Buyers
are interested in buying at
898 Park Avenue!
Interested in Selling?
We'll introduce you to the agents that
specialize in 898 Park Avenue and are
experts in selling apartments there.

And they'll be able to contact all of the buyers interested in the building.
There's no obligation and your inquiry is confidential.
Call us at (212) 755-5544