West End Towers, 75 West End Avenue: Review and Ratings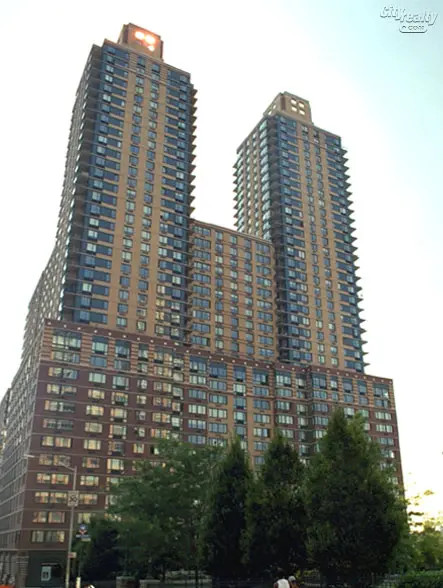 Review of 75 West End Avenue by
Carter Horsley
This handsome, twin-towered, beige-brick, 39-story apartment building was erected by the Brodsky Organization in 1994. It is a rental and has 1,000 units.
The free-standing building has a one-acre park, a garage, video security, a concierge, a doorman, a driveway, a bicycle room, lush sidewalk landscaping, a two-and-a-half-story limestone base, and valet service.
The building also has a fitness center and pool, a children's playroom, a children's playground and complimentary shuttle bus to Columbus Circle. The building is pet friendly.
There is a supermarket nearby and a day school in the base of this building.
There is good public transportation and local shopping.
This large development is very close to the Lincoln Center for the Performing Arts and to Columbus Circle.