Top 10 Best Private Courtyard Buildings
This trend of creating small villages within new residential buildings isn't exactly new, but o-shaped buildings with courtyards at the core are seemingly making a comeback in the New York City real estate market. In honor of that, CityRealty has compiled a top ten list of the best past and in-progress developments that boast some massive private courtyards for its residents.
Bjarke Ingels' VIA 57 West redefines what a building can be – as well as a courtyard. Situated in the center of the tetrahedron-shaped building, the outdoor space spans an impressive 22,000 square feet and has 80 newly-planted tree and lawns, 47 species of native plant material, 4 barbecue grills, and outdoor seating and activity areas.
Next on the list is The Apthorp, a prestigious landmarked building in the Upper West Side. While it does not have private balconies, it features a beautifully landscaped center courtyard. Its four lobbies are all accessible from it.
Twelve apartments currently for sale from $1,775,000 to $16,995,000
Piet Boon's The Oosten is a dramatic full-block development in Williamsburg that features 216 residences, ranging from lofts to penthouses to townhomes. Of all the building's amenities, it is the 13,860-square-foot interior lush courtyard that stands out the most.
Eleven apartments currently for sale from $900,000 to $3,500,000
10 Montieth will totally transform Bushwick with its nearly 400 apartments (affordable and market-rate) and "jagged donut" design, courtesy of ODA. The full-block building will feature a sloping rooftop garden and cascading terraces that maximize sunlight for the huge central courtyard.
The prolific Robert A.M. Stern has been tasked to reimagine this landmark building's conversion, which will soon see 215 condos and a redesigned courtyard by Hollander Design. According to renderings, the new outdoor space will have lots of greenery, seating areas, and a massive water fountain.
Thirty-Two apartments currently for sale from $1,250,000 to $12,775,000
This Midtown development encompasses a full city block and features over 200 residences. Amenities include a new gym, a roof deck with open views, a saltwater pool and sauna, and a large resident's only courtyard/garden.
Eleven apartments currently for sale from $579,900 to $2,475,000
Originally built in 1915, the landmarked Austin Nichols House was preserved and converted into a contemporary residence boasting over 30,000 square feet of amenities and 338 apartments – all surrounded by a zen-like landscaped courtyard/garden.
Thirteen apartments currently for sale from $950,000 to $2,000,000
Located on the Upper West Side, The Aldyn has first-class amenities like a 24-hour doorman, concierge, fitness center, spa, 75' indoor pool, yoga rooms, a basketball court, bowling alley, and a landscaped interior courtyard with lounge seating and tables.
Thirteen apartments currently for sale from $1,245,000 to $19,995,000
One of the few private grand courtyards in the Upper East Side can be found in the beloved 1185 Park Avenue. It is distinguished by its circular shape and unique Gothic column entrance.
Ten apartments currently for sale from $2,495,000 to $19,500,000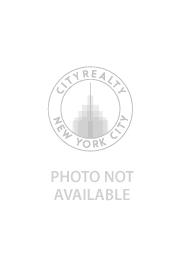 Over 100 years old, this famous Harlem landmark is the second courtyard building built by William Waldorf Astor. It has been featured in a number of films, including American Gangster, Jungle Fever, and New Jack City.