Top 10 Non-Rectilinear
Imagine, a bundle of cylindrical quivers, a crescent-shaped scoop, a tower with softened setbacks, a razor-sharp black monolith, and the broadest shapely curves this side of heaven and you have our list of the Top 10 Non-Rectilinear New York City apartment buildings. It is hard to fathom why so many buildings in the city have straight walls and only right angles.
- C.B.H.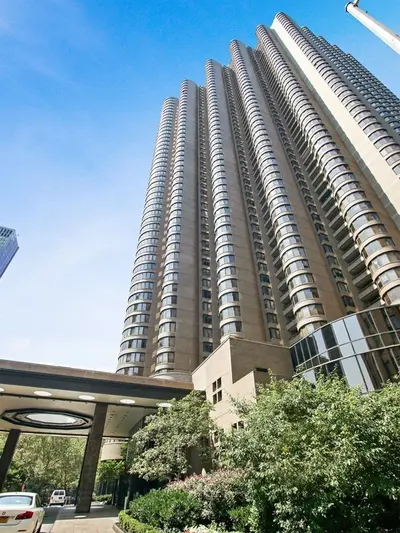 17 Photos
Condo in Murray Hill
This massive apartment tower, which has a palatial lobby, has the city's most complex plan that affords every unit a very large bay window and even squeezes in some inset balconies.
Price Range
$819K - $4.8M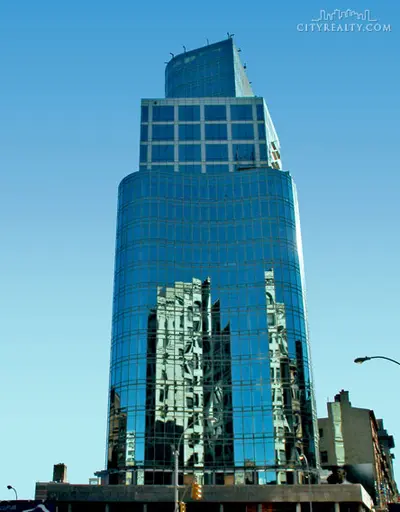 8 Photos
Condop in NoHo
Geometrically very complex, this free-standing apartment tower commands this very important intersection between Greenwich Village and the East Village and is elegant and stylish in contrast with the very dramatic shredding of a slightly later academic Cooper Union building nearby on the Bowery.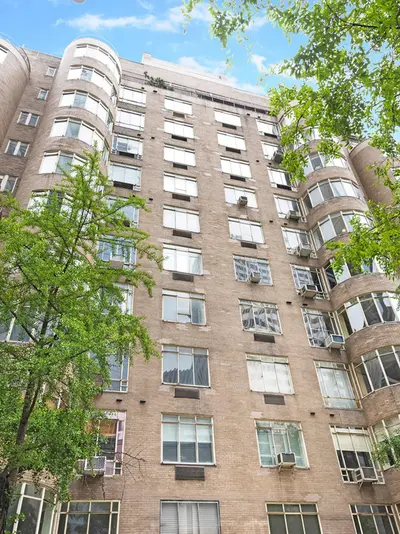 7 Photos
Co-op in Midtown West
This mid-block and through-block apartment building has a very attractive garden courtyard and many large bay windows at a prime midtown location.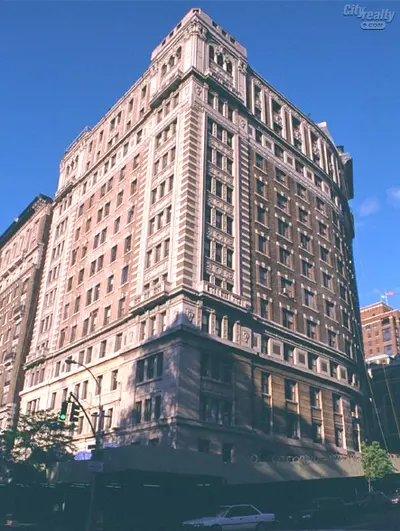 13 Photos
Co-op in Morningside Heights
This very elegant apartment building curves away from the western end of 116th Street into Claremont Avenue and also turns away from an equally impressive curved apartment building, the Colosseum, across the street and both were designed by Schwartz & Gross.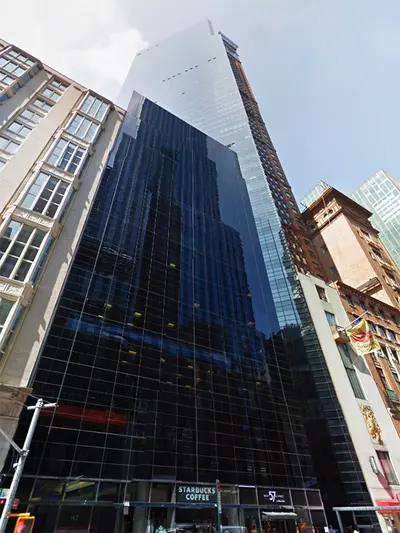 23 Photos
Condo in Midtown West
This black-glass mixed-use tower has an angled, razor-sharp towers above its mid-rise base and a small indentation near its top that is a subtle design gesture that adds visual interest and somewhat lessens the tower's precipitousness.
Own the Lifestyle Private full-floor residences • Floor-to-ceiling windows • 360-degree Manhattan views
View Property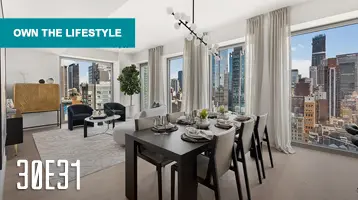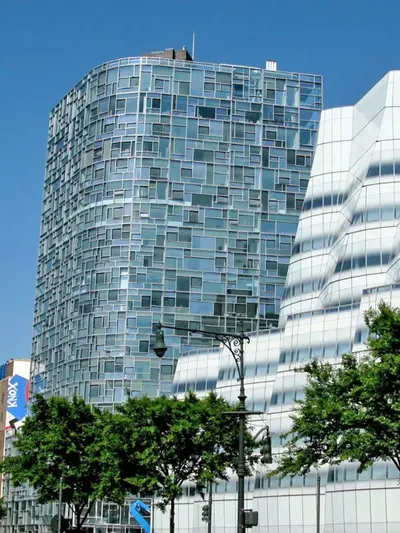 25 Photos
Condo in Chelsea
Architect Jean Nouvel has described this curved apartment building as a "vision machine," but that gives no idea of its very fascinating, "fractured" design in which more than 1,600 windows on its main curved facade have different sizes and are canted differently.
Price Range
$935K - $22.5M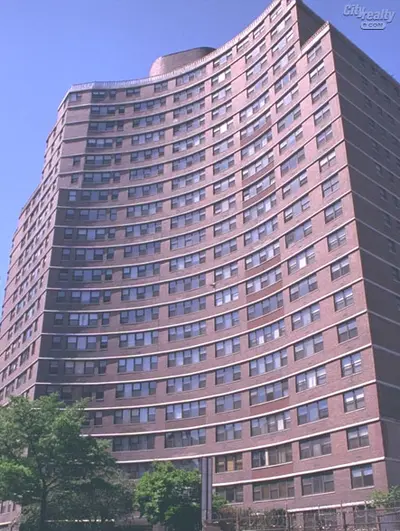 7 Photos
Co-op in Murray Hill
The apartment tower, which is also known as the Murray Hill Crescent, has a broad curve facing the Queens Midtown Tunnel and the East River.
Price Range
$385K - $1.2M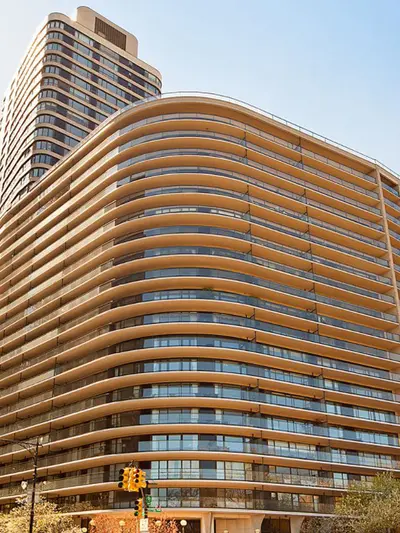 13 Photos
Co-op in Midtown West
The 21-story base of this highly visible, 35-story apartment building, which was built in 1963 at the south exit of the Central Park Drive, is curved and has glass balconies.
Price Range
$1.3M - $5.5M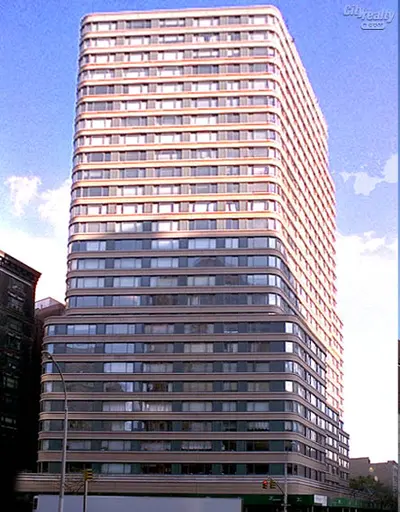 13 Photos
Condo in Lincoln Center
Built in 1987 and designed by Davis, Brody & Associates, this 28-story apartment building has rounded corners that greatly soften its visual effect.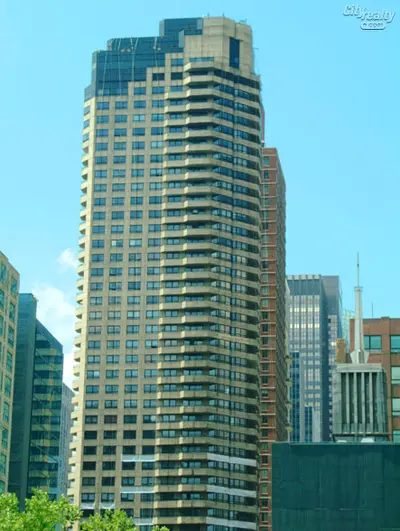 12 Photos
Condo in Turtle Bay/United Nations
This 43-story apartment tower has a top whose center rises to a point, reminiscent of the prow of a ship and the building overall looks like tailored on Saville Row.