Top 10 Rentals to View 2021 Fourth of July Fireworks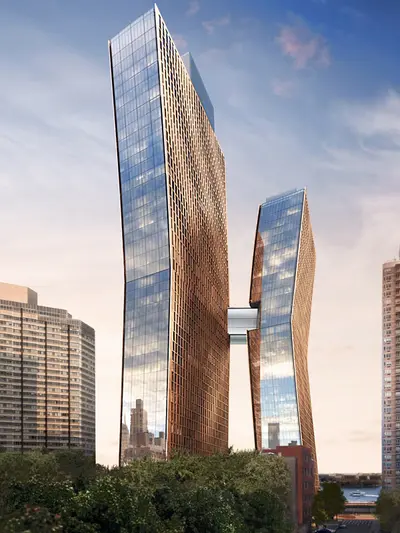 31 Photos
No fee rental in Murray Hill
With its eye-catching design and soaring height, the SHoP-designed American Copper Buildings are a fun addition to the New York City skyline it looks out on in every direction. All 761 apartments boast floor-to-ceiling windows overlooking the East River. The fitness center and lounge look out on the skyline for further inspiration, and a roof deck with infinity pool directly faces the water.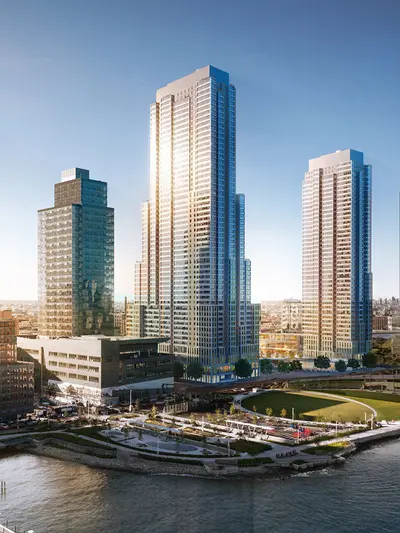 19 Photos
Rental in Long Island City
As New York's tallest waterfront buildings outside Manhattan, 52-41 Center Boulevard and its sister tower, 52-03 Center Boulevard, are afforded spectacular skyline and river views by virtue of their soaring heights. All interiors feature Caesarstone countertops and modern appliances and finishes. The buildings are joined by a new half-acre park, and amenities at 52-41 Center Boulevard include a river-facing lounge. 52-03 Center Boulevard is topped with a landscaped roof deck that practically puts residents in the sky along with the fireworks.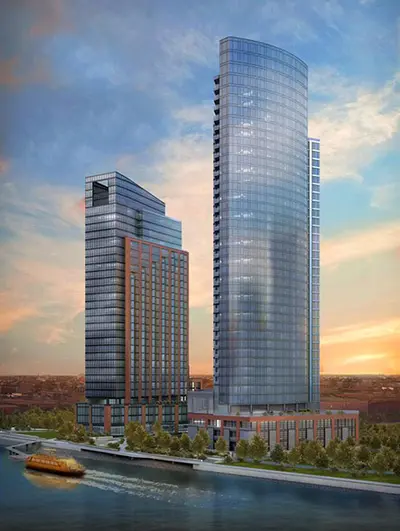 13 Photos
No fee rental in Greenpoint
A key component of the Greenpoint Landing development, which Two Blue Slip is a key part of, is the outdoor space and connection to the Greenpoint waterfront, which directly faces the most recent July 4 fireworks show. Apartments enjoy river vistas, and the amenity package includes a Pool Club with airy, landscaped terraces facing the East River.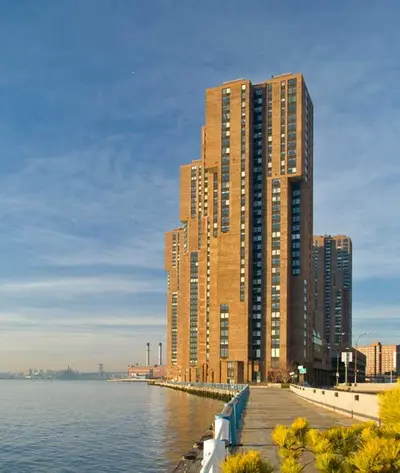 12 Photos
No fee rental in Murray Hill
As architecture critic Carter Horsley observes, the stepped and faceted profile of the buildings at Waterside Plaza gives every apartment in the development spectacular views. Its location, beautiful apartments, and abundance of amenities attract a vibrant young crowd to a community rather than a simple complex. In addition to a gym and day spa, Waterside Plaza is home to a gracious esplanade overlooking panoramic East River views.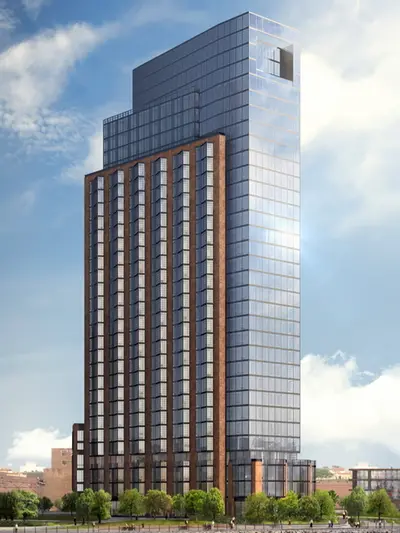 15 Photos
No fee rental in Greenpoint
In the new Greenpoint Landing waterfront development, a whopping 90 percent of apartments at One Blue Slip enjoy water views. A full floor of amenities was designed to make the most of these; among them is an outdoor terrace with lawn, lounge, and grilling areas that would seem tailor-made for a Fourth of July barbecue.
Own the Lifestyle Private full-floor residences • Floor-to-ceiling windows • 360-degree Manhattan views
View Property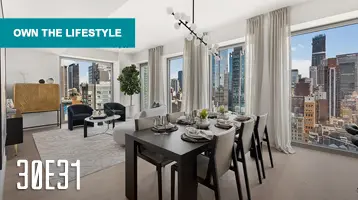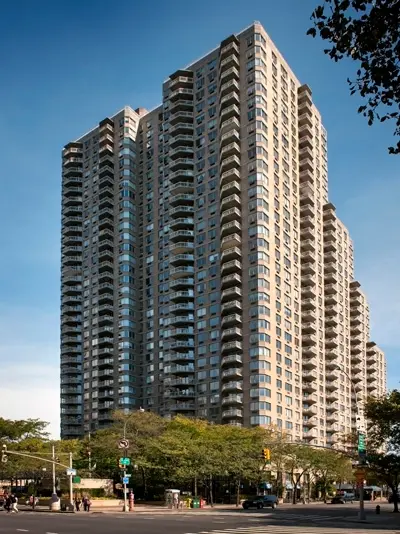 19 Photos
No fee rental in Murray Hill
All apartments in View 34 have massive windows that fill the homes with sweeping skyline and East River views, yet triple-glazing allows for almost soundproof homes. In addition to updated kitchens ideal for preparing a Fourth of July feast, some units have private balconies for optimal firework viewing. The roof deck offers seating areas to further make the most of the views.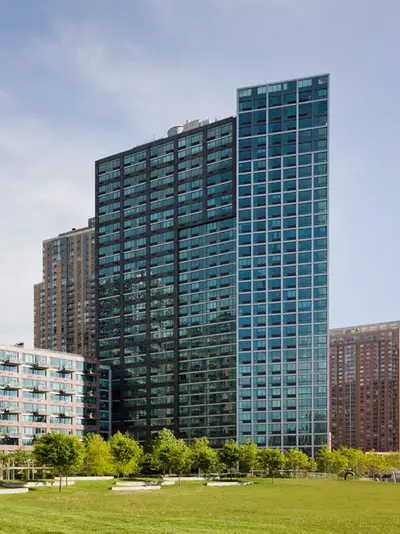 4 Photos
No fee rental in Long Island City
Gantry Plaza State Park is a Long Island City hot spot for fireworks watchers, but residents of the nearby 4720 Center Boulevard are in for quite a break. This 32-floor, Arquitectonica-designed waterfront rental was created to make the most of panoramic views. All 345 studios through three-bedrooms have floor-to-ceiling windows looking out on dramatic views. A river-facing rooftop terrace is the building's true crowning glory.
9 Photos
No fee rental in Long Island City
It feels like you can almost touch the landmarked Pepsi-Cola neon sign from 4610 Center Boulevard's curved, glass-railed balconies that face the East River and the Midtown skyline. A huge resident-only yard adjoins the public park at the waterfront, and the roof deck practically puts residents next to the fireworks in the sky.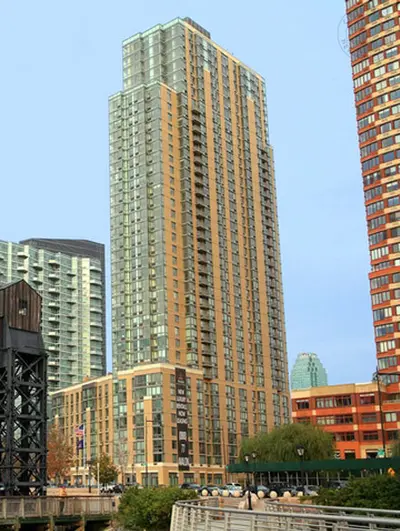 13 Photos
No fee rental in Long Island City
This excellently positioned Long Island City rental got its name from panoramic East River and Manhattan skyline views. Residents can enjoy them through oversized windows in the 602 apartment and townhouse units. For a more social experience, an outdoor terrace has the same spectacular views and an outdoor kitchen area for a Fourth of July cookout.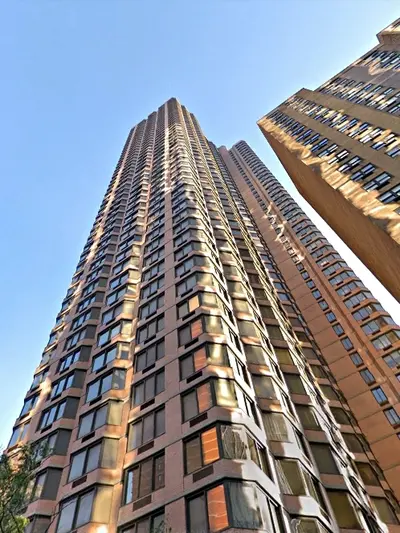 9 Photos
No fee rental in Murray Hill
The 52-story Paramount Tower is located directly across the river from Long Island City, and enjoys spectacular views of the water and the historic Pepsi-Cola sign for it. In addition to an expansive suite of indoor amenities, the building offers a landscaped, furnished sun deck.