Top 10 Views
What good are spectacular penthouse views if you're on the second floor? Well, in New York City real estate they are cherished for generally increasing the building's fame as a place of envy. Democratic buildings with roof decks, of course, make communal fireworks observations a pleasant "ooh" ritual as unobstructed vistas are so rare in this ever-changing city that many New Yorkers are grateful just for a peek of sky. The perfect apartment, of course, could be the minaret-like parapet atop the Sherry Netherland with views of Fifth Avenue in midtown not obscured by its gigantic neighbor, the former General Motors Building across from the Plaza. Problem is, that parapet does not come with an apartment. But making do with the New York City apartment views that do indeed exist, we offer you this Top 10.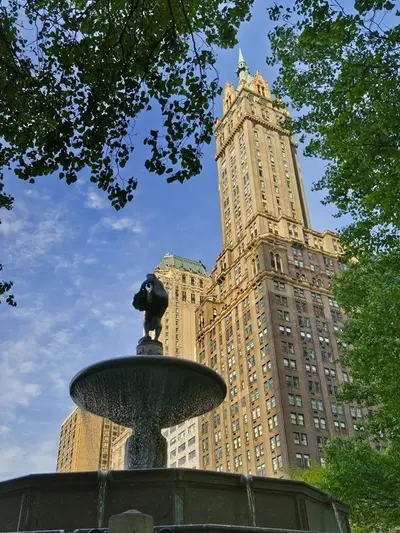 13 Photos
Co-op in Park/Fifth Ave. to 79th St.
In addition to being able to look across Central Park South to the impressive twin towers of the Time Warner Center, the Sherry Netherland offers up-close views of New Yorkers' favorite building, the Plaza Hotel, as well as a bunch of trees in Central Park and vistas south on Fifth Avenue.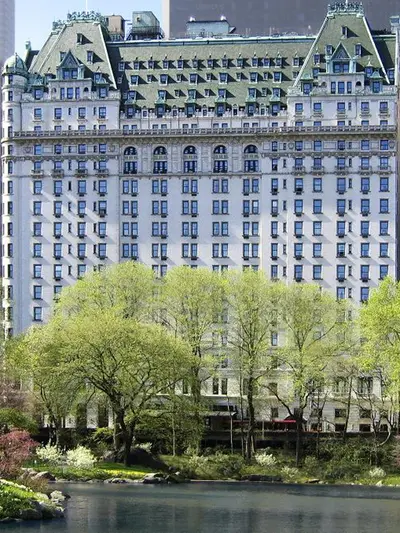 36 Photos
Condo in Midtown West
To the east, the Plaza offers splendid views of Fifth Avenue's best two skyscrapers, the Sherry Netherland and the Pierre, and to the north, it offers the skylines of Fifth Avenue and Central Park West separated by Central Park.
Price Range
$895K - $15.5M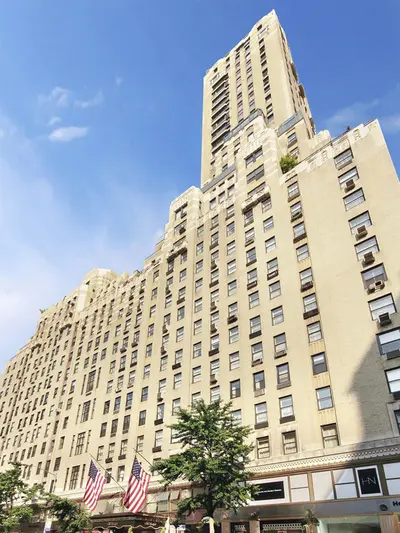 24 Photos
Co-op in Park/Fifth Ave. to 79th St.
This isolated but impressive Art Deco-tower has great views in all directions including to the west of Central Park with some low-rise buildings in the foreground for perspective.
Price Range
$1.4M - $3.3M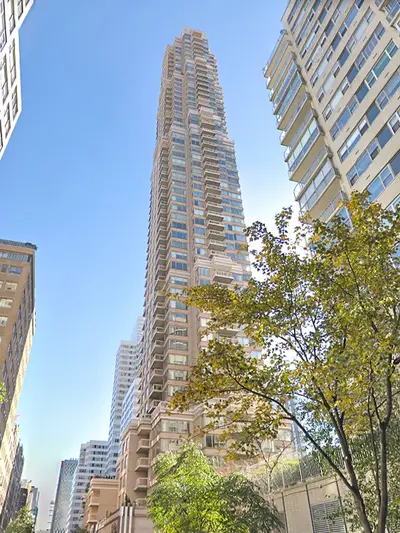 11 Photos
Condo in Lenox Hill
From its central location on the Upper East Side, this tower offers great views of the city punctuated by shorter nearby towers for more drama.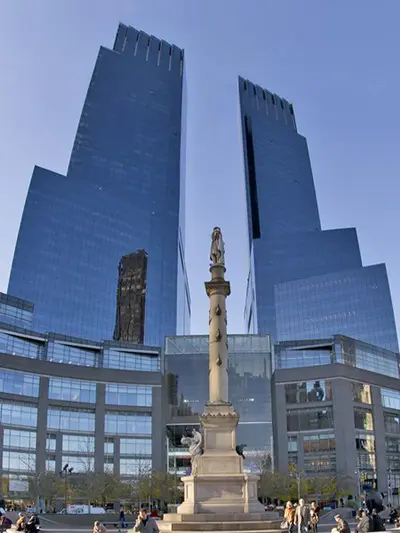 7 Photos
Condo in Central Park West
The tall, twin towers of this stunning mixed-use complex are aligned with Broadway for angled vistas of Central Park South, Columbus Circle and Central Park.
Explore 100,000 sq ft of amenities, including spa, lounges and gardens. 1-3 Bedrooms from $1.2M.
View Property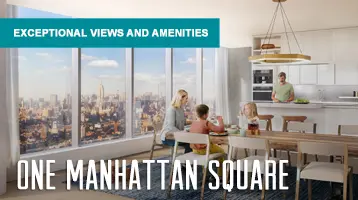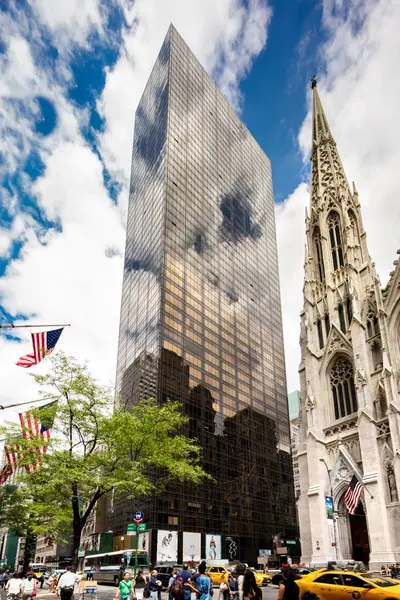 21 Photos
Condo in Midtown East
The southern vistas from this very attractive, bronze-glass tower confront the beautiful twin towers of St. Patrick's Cathedral with the elegant Rockefeller Center off to the side.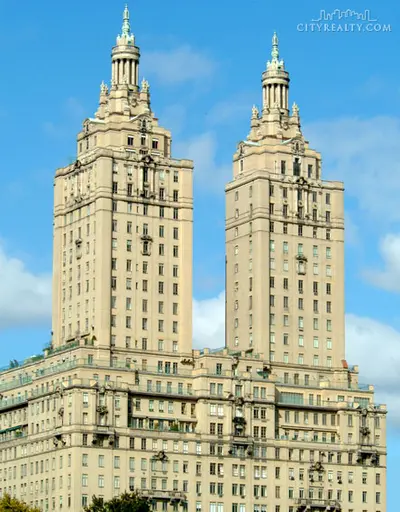 7 Photos
Co-op in Central Park West
The idyllic, bucolic vistas of people rowing on the lake near the beautiful Bethesda Fountain in the heart of Central Park with the Upper East Side in the background is not all bad.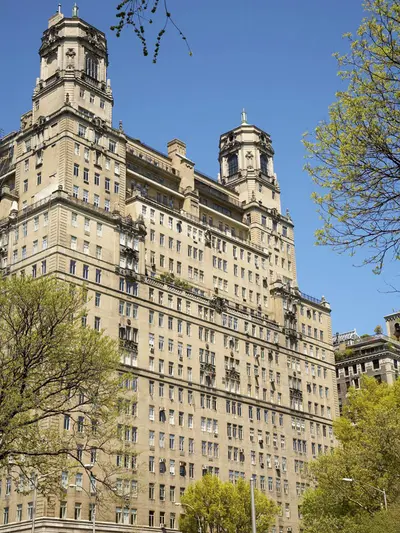 21 Photos
Co-op in Central Park West
The great expanse to the east of the large lawn near Turtle Pond in Central Park appeals to the sporty types while the scientific and romantic are carried away with the view to the south of the new and very glamorous Hayden Planetarium.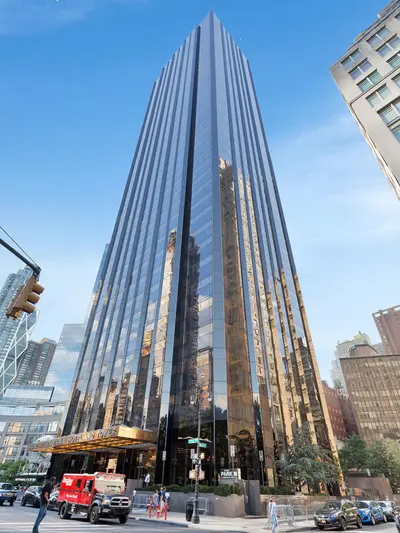 14 Photos
Condo in Central Park West
Donald Trump summed it up correctly and with considerable humor when it posted a large sign near the top of the west side of this very handsome tower announcing to residents of the Time Warner Center that his building had unobstructed views of Central Park.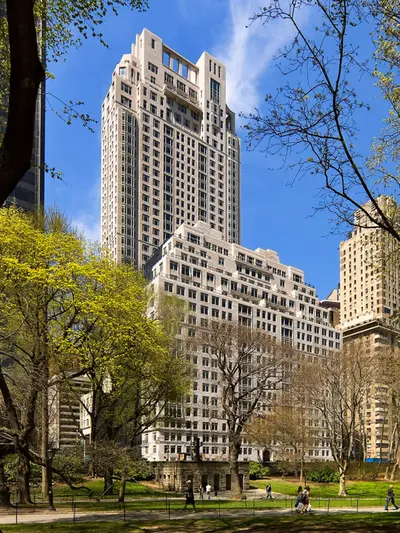 16 Photos
Condo in Central Park West
Putting a tall building behind a short one makes sense when one is trying to maximize vistas of what is on the other side of the short one as is the case here.
Price Range
$13.5M - $26.5M
Off Market Listings
Off-Market Listings
Off-Market Listings
Many apartments are sold off-market
without being publicly listed.
Contact us to learn more about off-market listings. There's no cost. And never any obligations.