Top 10 Watertank Enclosures, West Side
Pure, unadulterated, honest and organic wooden rooftop watertanks are a signature skyline theme, but they don't make our list of the Top Ten Watertank Enclosures in NYC apartment buildings on the West Side that are stellar architectural achievements fit for the apex of our buildings. It was, therefore, encouraging to note, therefore, that some alert citizens have organized the Water Tank Project at www.wordabovetheestreet.org to convert many of the city's unadorned rooftop watertanks into works of art in the summer of 1913. Of course, many of our finest watertanks have been already transformed into classical temples, turbines, ribbed barbecues, simple pyramids and rocketships.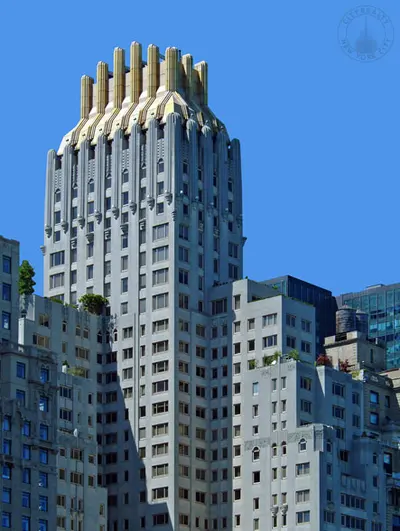 8 Photos
Condo in Midtown West
This Central Park South skyscraper originally had an unusual, all-glass pinnacle with narrow ribs of reinforced concrete that transformed the top into a prism of light but when World War II made the city discourage nightime illumination of buildings its present top was created, a muscular and very dramatic griping of the sky.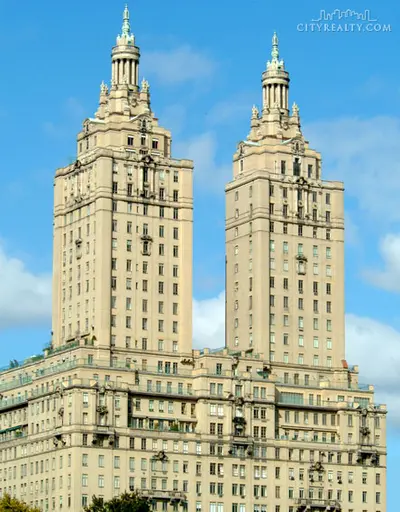 7 Photos
Co-op in Central Park West
The twin towers of this Emery Roth residential building are modeled on the ancient Greek Choragic Monument of Lysicrates in Athens but their circular, colonnaded "temples" are much more attractive.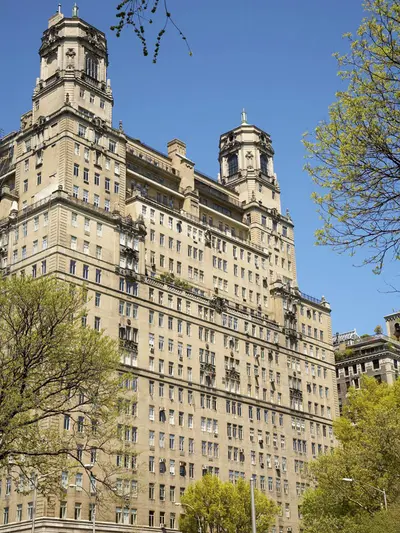 21 Photos
Co-op in Central Park West
Here, Emery Roth designed three baroque, hexagonal towers with large, arched windows topped buy oval windows with broken pediments beneath pyramidal roofs with large copper lanterns containing very bright lights.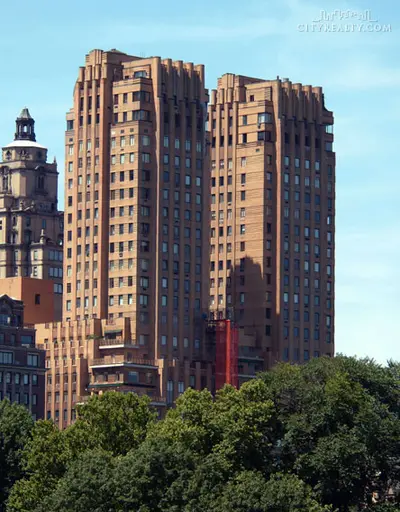 19 Photos
Co-op in Central Park West
This building and the Century further down Central Park West were twin-towered apartment buildings not designed by Emery Roth but Jacques Delamarre for Irwin S,. Chanin with wrap-around corner windows and streamlined geometric sculptural treatment and smaller apartments.
Price Range
$6.5M - $10.5M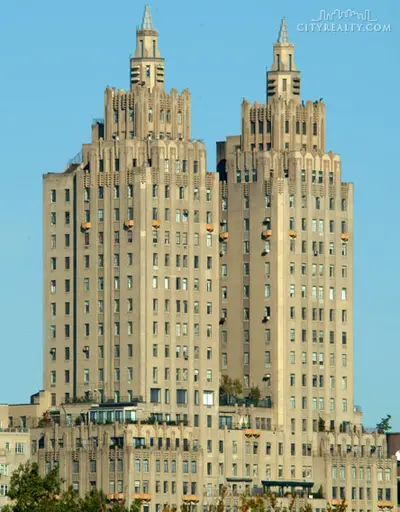 14 Photos
Co-op in Central Park West
This 28-story residential building has twin towers designed by Emery Roth with abstract geometic spires that have been likened to Flash Gordon finials.
Price Range
$1.2M - $6.7M
Explore 100,000 sq ft of amenities, including spa, lounges and gardens. 1-3 Bedrooms from $1.2M.
View Property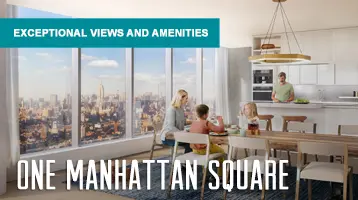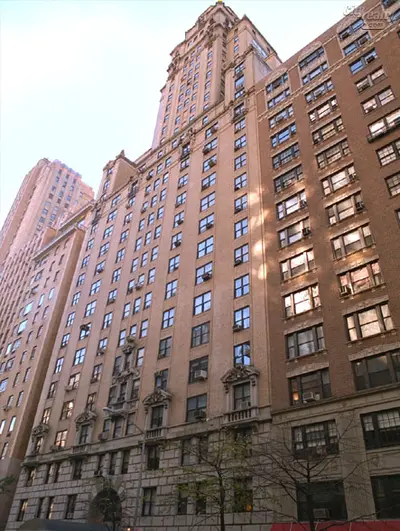 5 Photos
Co-op in Central Park West
Credited with inaugurating the transformation of its neighborhood into one of the most distinctive areas architecturally of the city, this mid-block tower has numberous setbacks culminatinng in an octagonal drum beneath a terracotta lantern that emitted steam.
Price Range
$699K - $3.5M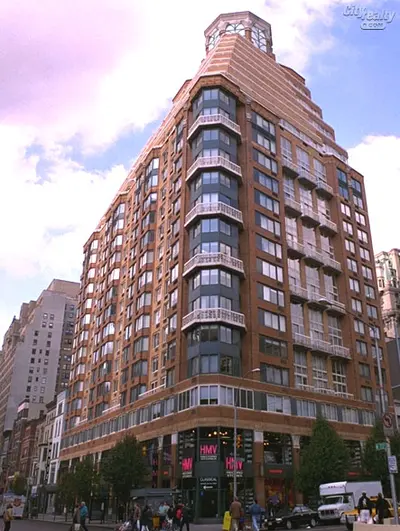 5 Photos
Condo in Broadway Corridor
This, very handsome, 25-story building was erected in 1991 with 202 residential condominium apartments and was designed by Frank Williams & Associates and Skidmore, Owings & Merrill with a wonderful Post-Modern watertank of Egyptian motifs.
Price Range
$975K - $3.5M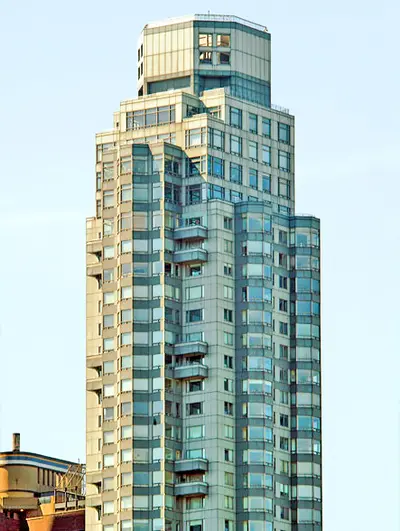 16 Photos
Condo in Midtown West
With its pale-green aluminum cladding, this 55-story residential condominium tower designed by Davis, Brody & Associates has a high-tech, octagonal watertank enclosure.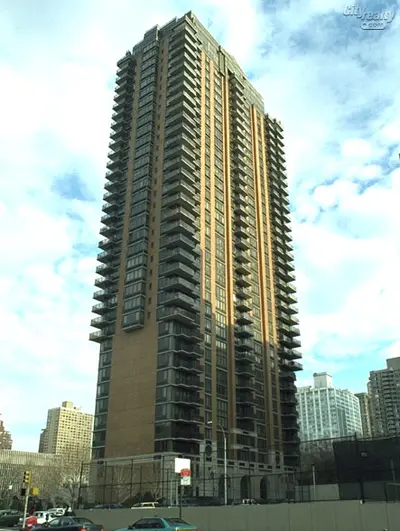 11 Photos
Condo in Lincoln Center
With its large mansard roof hiding its watertank, the 38-story Alfred opened in 1987 with 224 condominium apartments.
Price Range
$675K - $1.4M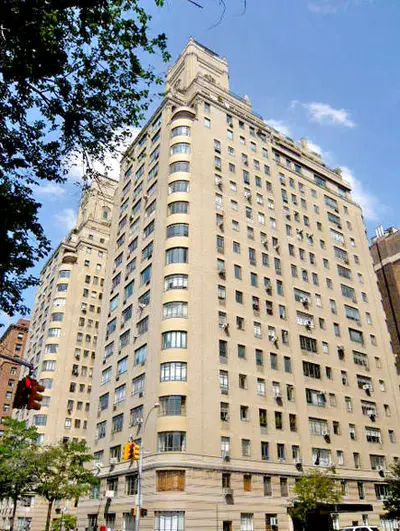 14 Photos
Co-op in Riverside Dr./West End Ave.
Named after a great French oceanliner that eventually capsized at its New York City pier, this handsome building was the largest residential construction project in the city in 1939 and its two squat towers had penthouses with glass-brick circular stairways and fireplaces.
Off Market Listings
Off-Market Listings
Many apartments are sold off-market
without being publicly listed.
Contact us to learn more about off-market listings in Manhattan, Brooklyn and Queens.
It's quick and easy. And never any obligations.
. I'm only interested in publicly listed properties.