Size

Starting From

# avail

Last updated Feb 11, 2016
Size

Starting From

# avail

Last updated Feb 12, 2016
Size

Avg. Price

# Sold

Last updated Feb 14, 2016

You already saved this building to your portfolio.
We will email you when new apartments in this building become available.
x
Nearby Subway Stations
4

4

86th Street (at Lexington Ave)

(0.06 miles)

5

5

86th Street (at Lexington Ave)

(0.06 miles)

6

6

86th Street (at Lexington Ave)

(0.06 miles)
The Lucida Overview
The Lucida at 151 East 85th Street is a luxury condominium building located in Manhattan's Upper East Side neighborhood.
The LEED-certified Lucida was constructed in 2009 and features an all-glass exterior that allows for ample natural light. The development has 122, two- to six-bedroom units featuring modern, high-end appliances and fixtures. Layouts were intentionally varied and all of the residences have high ceilings, floor-to-ceiling windows and chocolate-stained oak floors.
The Lucida's amenities are some of the best in the neighborhood, as residents have access to a number of topnotch services and recreational areas. The building has a 24-hour doorman, a concierge, a La Palestra spa with a skylit pool, a residents' lounge with a catering kitchen and a Kidville-designed children's playroom.
The building is located near some of the city's best museums, including the Metropolitan Museum of Art, and excellent public transportation.
Carter Horsley's Review
of The Lucida, 151 East 85th Street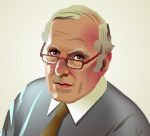 The Lucida, 151 East 85th Street Photo Gallery
Features & Amenities
Concierge
FT Doorman
Hi Rise
Post War
Basement Storage
Central AC
Health Club
Intercom
Pool
Party Room
Children's Playroom
Valet Parking
Fitness Center
Pros
Large, dramatic bronze planter entrance surround
Large lobby with fireplace
Garage
Doorman
Concierge
La Palestrina spa with pool
Bicycle room
Excellent public transportation
Large Barnes & Noble bookstore in builidng
Some terraces
Cons
Considerable traffic
Fire station on block
Many apartments
No sidewalk landscaping
{ "key" : "AIzaSyAK5Tf6y5n2GnJE6QpQIZjqIZRp9AaL1tw", "lat": 40.7786693, "lng": -73.95569339, "marker": { "icon": "https://img3.cityrealty.com/neo/i/w/amenities/base.png" } }
Apartments For sale AT 151 East 85th Street (2)
{{loadingText}}
Sort by:
{{sorting.title}}

✓

{{sorting.labelDesc}}

✓

{{sorting.labelAsc}}
First
Prev
{{page}}
Next
Last
Apartments For rent AT 151 East 85th Street (3)
{{loadingText}}
Sort by:
{{sorting.title}}

✓

{{sorting.labelDesc}}

✓

{{sorting.labelAsc}}
First
Prev
{{page}}
Next
Last
The Lucida, 151 East 85th Street Video
The Lucida, 151 East 85th Street Aerial Imagery
Popularity Stats
| | |
| --- | --- |
| 49 | #49 Most viewed condo in Manhattan (past 30 days). |
| 6 | #6 Most viewed condo in Upper East Side (past 30 days). |
Famous Residents at The Lucida, 151 East 85th Street
Pricing Comparison of Similar Buildings
The Lucida, 151 East 85th Street Featured In
Editorial coverage of The Lucida, 151 East 85th Street:
CityRealty Indices:
The Lucida, 151 East 85th Street Alternate Address
Featured New Developments
Contact Us
Schedule an appointment
You might also like
How Cityrealty can help you