90 West Street: Review and Ratings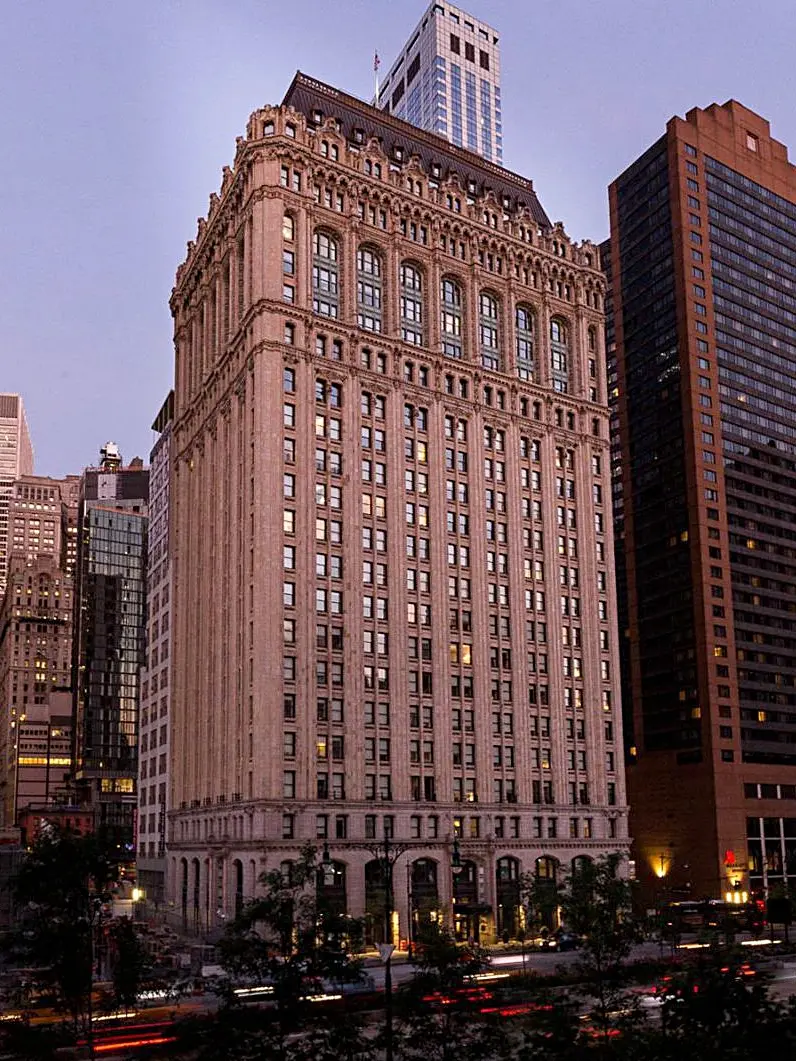 Review of 90 West Street by
Carter Horsley
This architectural masterpiece at 90 West Street in Lower Manhattan was designed by Cass Gilbert in 1907, several years before he designed the magnificent Woolworth Building at 233 Broadway.
Both buildings have façades of white terracotta with Gothic styling, although this building sports a mansard roof. In 1998, the building's exterior was designated an architectural landmark by the city's Landmarks Preservation Commission.
After undergoing renovations, the building reopened in the spring of 2005 and its meticulous restoration and conversion earned it in 2006 a National Preservation Honor Award from the National Trust for Historic Preservation and the restoration of the lobby revealed original terra cotta work that had been covered over during an earlier modernization.
Façade Maintenance Design PC, Architects and Engineers, oversaw the exterior restoration and H. Thomas O'Hara designed the residential conversion.
Bottom Line
90 West Street underwent a meticulous $148 million restoration. It overlooks Ground Zero and Battery Park City and is very close to the Financial Center and public transportation.
Description
The building has a green mansard roof with corner turrets and the tower is faced with terracotta.
The two-story base of the building has arched windows on the second floor and there are bandcourses above the second, third, 15th, 16th 19th, and 20th floors.
The building has an attractive entrance marquee and a two-story arched entrance surround with sidewalk landscaping.
Amenities
The building has a doorman, a live-in superintendent, a garden courtyard, a gym, a recreation room, valet service, a business meeting room, video security and a garage. The building is pet friendly.
Apartments
Some ceilings are 14 feet six inches high and most are 9 to 10 feet. Some apartments have skylights.
Floors are bamboo and all apartments are non-smoking.
Residence X on the 4th through the 12th floors facing the building's courtyard is a studio unit with a 15-foot-long living room and an open kitchen.
Residence P on the 21st floor is a two-bedroom unit at the building's southeast corner that has a long entry corridor that leads to a 16-foot-long, angled living room and an open kitchen.
Residence P on the 3rd through the 12th floors is a studio unit with a 25-foot-long living room and an open kitchen.