625 Park Avenue: Review and Ratings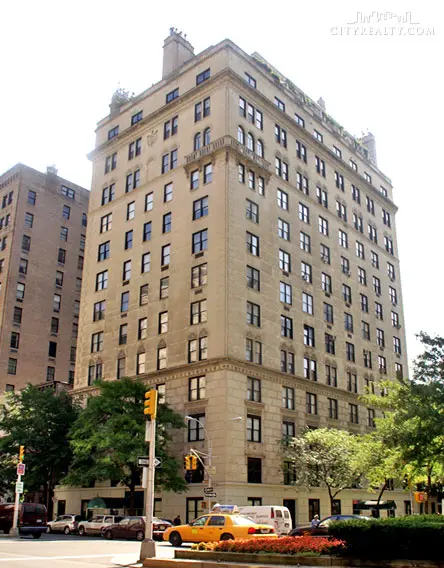 Review of 625 Park Avenue by
Carter Horsley

Carter B. Horsley, a former journalist for The New York Times, The International Herald Tribune and The New York Post. Mr. Horsley is also the editorial director of CityRealty.com.
This great, large, impressive apartment building at 625 Park Avenue on the northeast corner at 65th Street was designed by J. E. R. Carpenter, the foremost architect of luxury residential buildings in the city of his generation. It was erected in 1931 and converted to a cooperative in 1968.
The 14-story building has 56 apartments.
This is one of Carpenters most lavish designs. His other Park Avenue buildings include 550, 580, 630, 635, 640, 655, 812, 950, 960 and 1050. His Fifth Avenue buildings include 810, 825, 907, 920, 950, 988, 1030, 1035, 1060, 1115, 1120, 1143, 1150, 1165 and 1170 as well as 2 East 66th Street.
The building was erected by Louis G. Kaufman, a banker who occupied a 20-foot apartment.
Bottom Line
One of J. E. R. Carpenter's masterpieces, this is one of the most elegant apartment buildings on Park Avenue. One of its kitchens has a fireplace.
Description
The building is entirely clad in limestone and the 10th floor corner has a great corner balcony beneath large arched windows.
The building has a four-story rusticated base and its corners have quoins between the fifth and 12th floors.
There are bandcourses above the first, the 4th, the 10th and the 13th floors.
It has a canopied entrance with a broken pediment entrance surround and there is a handsome balustrade balcony in the center of the avenue frontage on the third floor.
The windows on the third and 10th floors have lunette tops and the center window on the 10th floor on the avenue is filled in and the one on the floor above is replace with a large decorative panel.
Amenities
The building has a doorman and a live-in superintendent.
The building's superb location is very convenient to many restaurants and fashionable boutiques. Cross-town bus service is just to the north and a local subway station is at Lexington Avenue and 67th Street.
Apartments
"No other penthouse on the avenue can match the twenty-six room triplex at 625 Park," observed James Trager in his excellent book, "Park Avenue, Street of Dreams," (Atheneum, 1990).
"Huge terraces surround the living room, dining room, gallery, library, and kitchen, while other terraces surround the 68' by 17' recreation room. All of these rooms except the kitchen and gallery have wood-burning fireplaces. The bedroom floor has six bedrooms and a maid's room. One bedroom is 33'6" x 18'2", another 29'8" x 20'6". Circular staircases connect the three floors.
"Helena Rubenstein, the cosmetic queen, owned this penthouse for thirty years and used its sixty-eight-foot-long salon for parties and chamber music recitals. A special room was designed to hold her collection of ultraminiature furniture in glass-enclosed dioramas, and another to house a set of Venetian shell furniture and a series of wall murals painted by Salvador Dali. Imperious and demanding, Mme. Rubenstein enjoyed breakfast in bed while hearing presentations from her advertising agency people (who were not even offered coffee).
"Charles Revson of Revlon, her major competitor in the cosmetics industry, took over the place after Rubenstein's death in 1965 and behaved in a similar fashion. Revson himself died in 1975," Trager noted.
According to a February 6, 1966 article by Thomas W. Ennis in The New York Times, Miss Rubenstein bought the building in 1941 and combined Mr. Kaufman's apartment with two others and "the architect who designed the alterations, Max Wechsler of Wechsler & Schimenti, recalls that the alterations had cost at least $500,0-00 that Miss Rubenstein had been deeply involved in them."
The article said that the Rubenstein apartment had 7 wood-burning fireplaces and a "series of servants' rooms on a hidden mezzanine between the 12th and 13th floors" and three walls of one room had murals by Salvador Dali.
Apartment 1B is a one-bedroom unit with a 13-foot-wide entrance foyer that opens onto a 26-foot-long living room with a fireplace and a 18-foot-long bedroom and a 13-foot-long kitchen and pantry.
Apartment 2D is a one-bedroom unit that has a 25-foot-long living room and a 17-foot-long kitchen.
The fourth floor is a five-bedroom unit that has a 14-foot-long entry foyer that leads to a 19-foot-long dining room with a fireplace that opens onto a 27-foot-long living room with a fireplace that connects to a 19-foot-long kitchen with an island and a fireplace that leads to a 17-foot-long family room with a 13-foot-long alcove leading to an 11-foot-long laundry and a maid's room and a 24-foot-long pantry kitchen and maid's room and a 14-foot-wide semi-circular hall that leads to a 26-foot-long family/recreational room. The apartment also has a 23-foot-long library/media room.
Apartment 9A is a four-bedroom unit that has a 19-foot-long entrance gallery that leads to a 22-foot-long library with a wood-burning fireplace that connects to a 28-foot-long living room with a wood-burning fireplace that opens onto a 19-foot-wide dining room with a wood-burning fireplace that is next to a 9-foot-wide pantry that opens onto a 17-foot-long kitchen and an 18-foot-long breakfast room next to three staff rooms and a 20-foot-long laundry room.
History
In an October 12, 2003 article in The New York Times, Suzanne Slesin, a step-granddaughter of Miss Rubenstein, wrote that her first visit to the apartment was "unforgettable," adding that "the living room had a rare Maitisse landscape…, early Picassos and powerful Roualt tapestries. There were dozens of candy-colored Mexican primitive paintings in the dining room, and the 68-foot-long top-floor gallery was hung with paintings by Miro, Chagall, Marcoussis, Derain and Modigliani. The three 'Fantastic Landscape' murals by Dali shared their very own room….I was fascinated by the color and volume of Madame's collections: Chagalls, Utrillos and de Chiricos; African and Oceanic art' Louis XIV and American Victorian Belter furniture; Russian icons, opaline glass; dollhouse furniture; and hundreds of drawings and prints by Degas, Picasso, Matisse, Dufy and Leger. And everywhere , it seemed, were the smooth, unblemished classical marble heads by Elie Nadelman…When a 1948 article in Collier's noted that she 'is far too plump for glamour,' her retort was 'When you work hard you have to eat.'"
Other residents of the building have included Robert Owen Lehman, son of Mrs. Carrie L. Lehman, wife of Philip Lehman, senior partner of Lehman Brothers, and Leon Hess, the oil magnate and owner of the New York Jets.
Book a Tour or Get More Information on this Building
40 Buyers
are interested in buying at
625 Park Avenue!
Interested in Selling?
We'll introduce you to the agents that
specialize in 625 Park Avenue and are
experts in selling apartments there.

And they'll be able to contact all of the buyers interested in the building.
There's no obligation and your inquiry is confidential.
Call us at (212) 755-5544