945 Fifth Avenue: Review and Ratings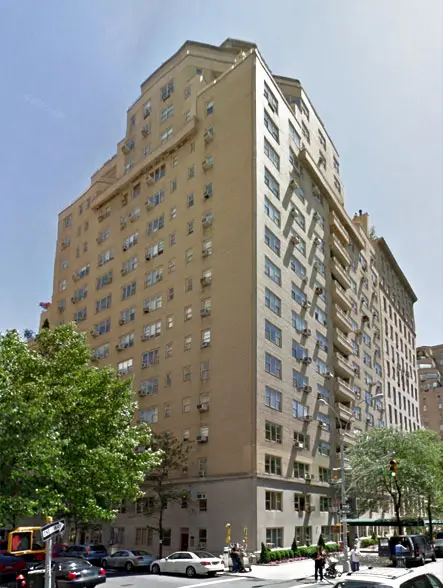 Review of 945 Fifth Avenue by
Carter Horsley
The attractive 19-story apartment building at 945 Fifth Avenue was erected by the Rudin family in 1949 on the former site of Temple Beth-El, an 1891 structure designed by Brunner & Tyron.
The temple had merged in 1937 with Temple Emanu-el and two years later the merged congregation moved into a new building on the northeast corner of Fifth Avenue and 65th Street designed by Kohn, Butler & Stein with Goodhue Associates.
In their fine book, "New York 1960, Architecture and Urbanism between the Second World War and the Bicentennial," Robert A. M. Stern, Thomas Mellins and David Fishman wrote that "because there was no demand for Temple Beth-El s grandly domed building or its site, the structure stood unused until it was demolished in 1947, when the economy was at last robust enough to support a new building."
The new building was design Emery Roth & Sons and was described by the authors as a "straightforward composition rendered in beige brick above a two-story limestone base."
"Its principal façade," the authors continued, "was distinguished primarily by a centrally located vertical row of recessed terraces and culminated in a series of upper-story setbacks, some with chamfered corners. At the top, the elevator machinery and the building's water tower were housed in a spectacularly massed octagon."
The watertank enclosure is the most dramatic on Fifth Avenue as it rises in two setbacks with oculi on the first and conjures the aesthetics of Mayan temples or battleship leviathans.
The building has a canoped entrance, a doorman, windowed kitchens, windowed baths, and protruding air-conditioning units. Its entrance is within a two-story recess. The building has no roofdeck and no sidewalk landscaping.
The building, which is also known as 2-4 East 76th Street, has 107 rental apartments.