17 Monitor Street in Williamsburg: Review and Ratings | CityRealty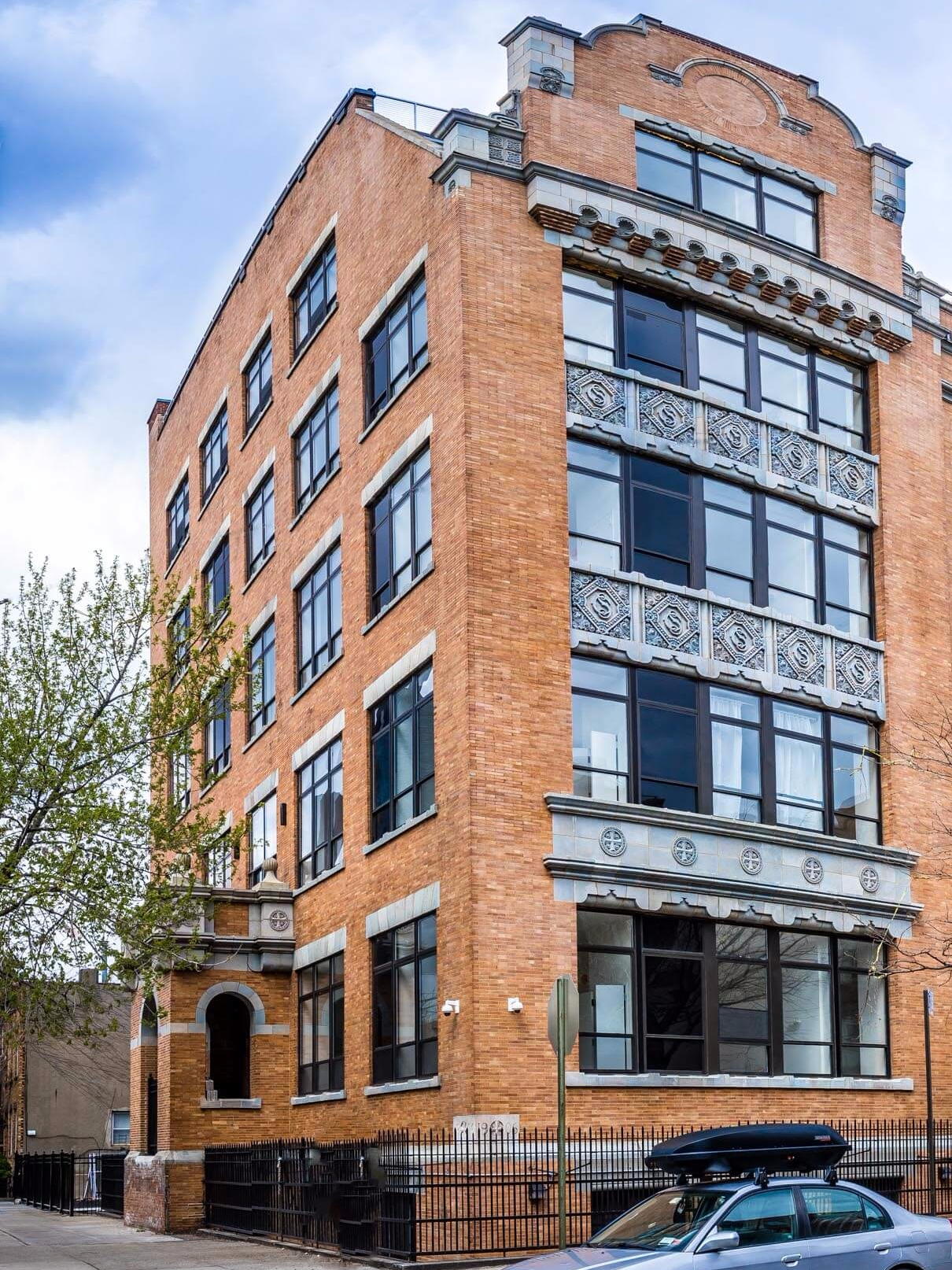 Review by
Carter Horsley

Carter B. Horsley, a former journalist for The New York Times, The International Herald Tribune and The New York Post. Mr. Horsley is also the editorial director of CityRealty.com.
This very handsome, 5-story building at 17 Monitor Street in the Greenpoint section of Brooklyn, was erected in 1906 as St. Cecilia Roman Catholic School and converted to a residential property in 2016 by Malky Landau and Meir David Tabak in 2013.
It has 69 rental units.
ND Architecture & Design P.C., which is headed by Nataliya Donskoy, a protégé of Robert Scarano. Her other projects include the 113-unit rental building at 146 South 4th Street in Williamsburg, the 8-unit condominium building at 35 Brighton 2nd Place in Brighton Beach, and the 20-unit condominium building at 32-04 38th Avenue in Long Island City.
Bottom Line
A very imposing and impressive, fenced, four-gabled, orange-brick building in Greenpoint with some arched windows and decorative spandrels and lintels.
Description
The building has a 6-step-up entrance stoop that leads to a large arched entrance that is flanked by smaller arched windows in the center of the ornate façade.
The building has a very handsome lobby with long wooden benches and decorative wall niches and a striking glass art wall.
Some of the loft spaces have a steep but very dramatic stair case with continuous metal stairs supported by tall poles.
Amenities
The building has a fitness center, a yoga room, a lounge, a roof deck, a bicycle room, on-site parking, a virtual superintendent, a live-in superintendent, and a laundry.