Top 10 Most Beautiful Residential Lobbies in New York City
Lobbies in many of NYC's apartment buildings pack in a lot of surprises; no Plain-Jane-Brown-Paper-Wrapper spaces are these! We're talking gilded mosaic barrel vaults conjuring St. Mark's in Venice, and angled, multi-level spaces with soaring atriums and babbling brooks. Also expect to find huge coat rooms overlooking gardens and the East River, and cavernous halls fit for pharaohs!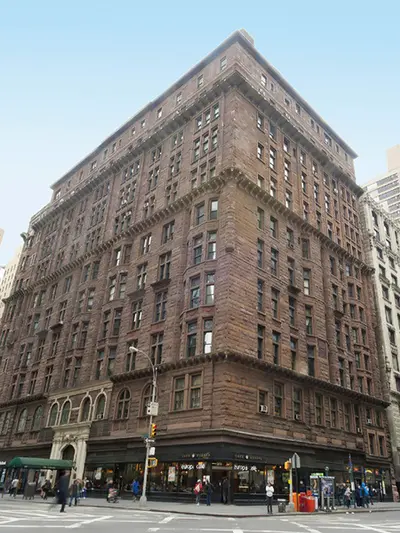 15 Photos
Co-op in Midtown West
The gilded and vaulted ceiling of the large lobby in this seemingly dark, labyrinthine, brownstone palace that probably has hosted Aladdin is the most impressive residential entrance in the city.
Price Range
$450K - $2.8M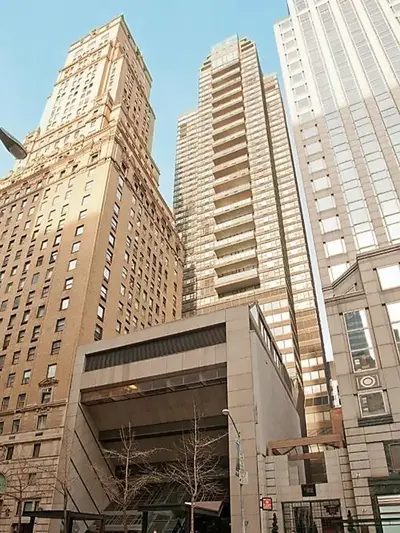 11 Photos
Condo in Midtown East
One is irresistibly sucked up into the stunning residential lobby of this mid-block, mixed-use building, or magnetically drawn down into the tall office atrium as the two are separated by a rakishly angled, dramatic and large glass planting vitrine.
Price Range
$690K - $3.3M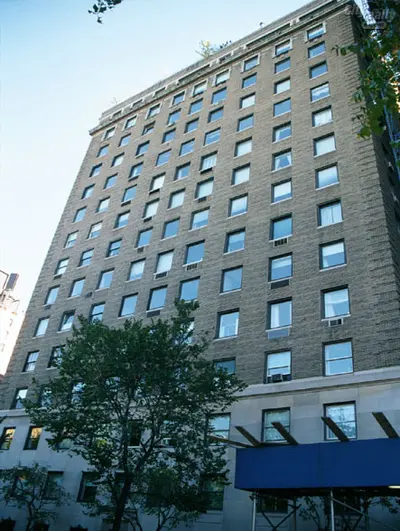 8 Photos
Co-op in Carnegie Hill
This otherwise demure and nice pre-war apartment building has an absolutely glorious, yes fantastic, vaulted Adamesque lobby.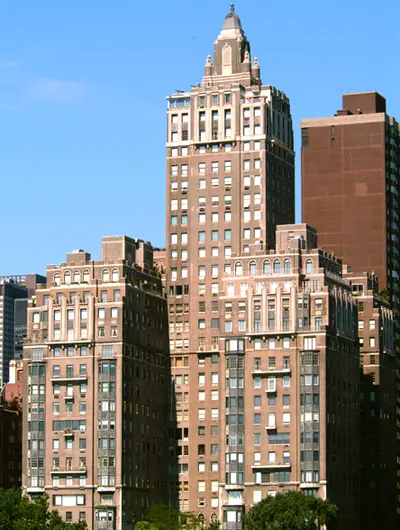 25 Photos
Co-op in Beekman/Sutton Place
Enter this inner sanctum of New York's most elite and impressive residential building and you find the usual concierge desk, glorious garden, river views, and, most importantly, large cloak rooms to accommodate the evening's splendid parties.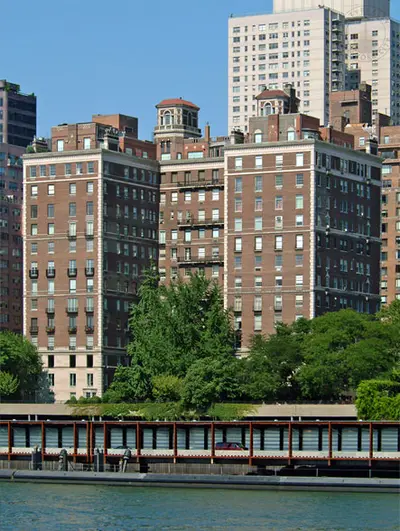 16 Photos
Co-op in Beekman/Sutton Place
Bereft of its yacht moorings since the FDR Drive was built, residents here must do with a triple-arch driveway leading to a lobby overlooking a large garden and the East River.
Price Range
$3.3M - $5.1M
Own the Lifestyle Private full-floor residences • Floor-to-ceiling windows • 360-degree Manhattan views
View Property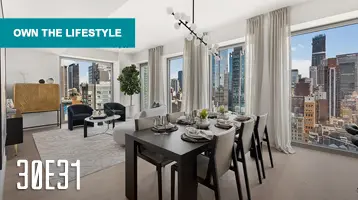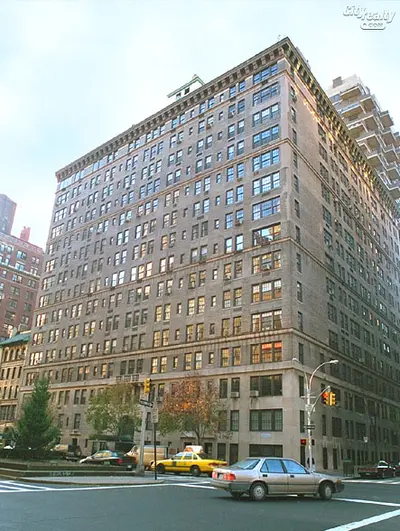 5 Photos
Co-op in Carnegie Hill
Plastics may have been a big thing in the 1960s, but transparency rules here with its vistas of a large garden through the entrance's arched, double-height windows.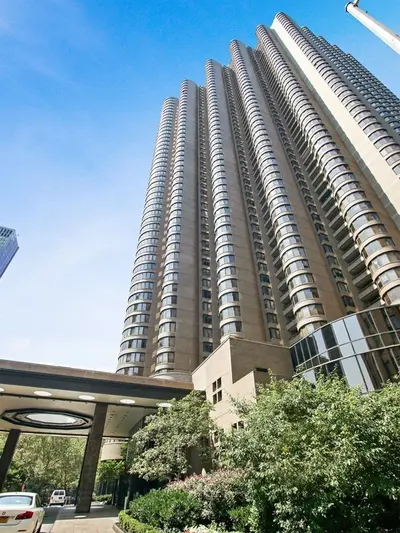 17 Photos
Condo in Murray Hill
The vast interior of this lobby could probably accommodate an attractive blimp and surprisingly it does not hint at the impressive cylindricality of this huge, free-standing residential tower.
Price Range
$819K - $4.8M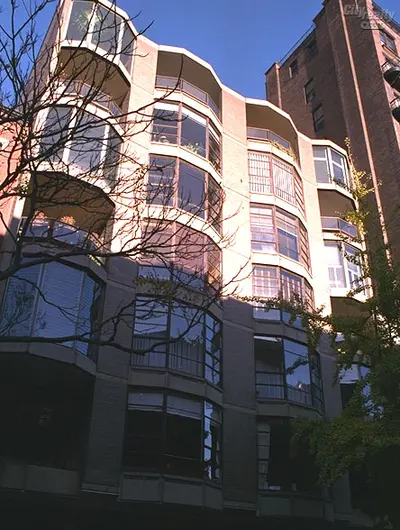 17 Photos
Co-op in Greenwich Village
This quite modern and modest apartment building is across from a large, lush church garden and respectfully does not break the mood with its own serene, Zen-like lobby garden.
Price Range
$2.6M - $3.8M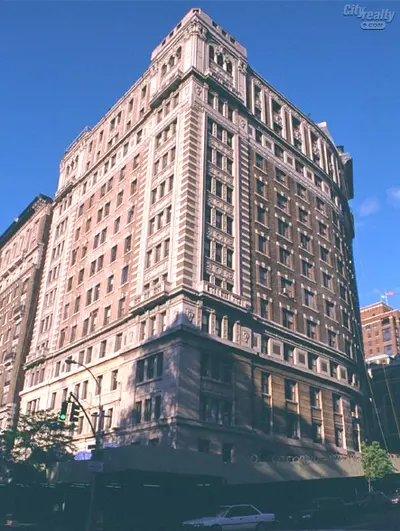 13 Photos
Co-op in Morningside Heights
Although this great pre-war apartment buildings on Riverside Drive broadly curves into Claremont Avenue, its impressive lobby is simply square and unquestionably impressively large.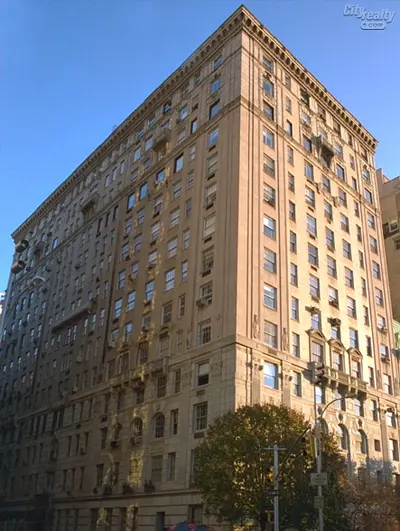 5 Photos
Co-op in Carnegie Hill
There may be a few nearby palatial, pre-war, limestone residential buildings of note, but here is an exquisite and exceedingly elegant and unusual gray marble lobby fit for connoisseurs.
Price Range
$2.5M - $29.5M