Top 10 New York City Condo Buildings with Porte a Cocheres
There is something intangible about a driveway that adds glamour to a New York City apartment building. Perhaps it's the fact that residents and guests don't have to hurdle puddles in their party dresses. Perhaps it's because the hoi polloi, and the paparazzi, can be often kept at bay, at least psychologically, from penetrating too deeply onto the driveway's sidewalk. Whatever it is, there is a mystique and elegance that is tangible.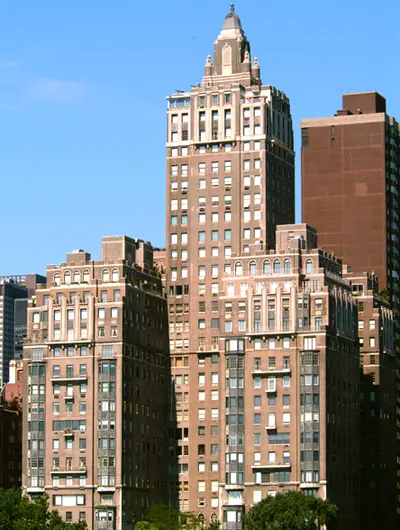 25 Photos
Co-op in Beekman/Sutton Place
The impressively gated driveway here permits River House to be free-standing and allows for the discrete comings and goings of its always fashionably dressed revelers.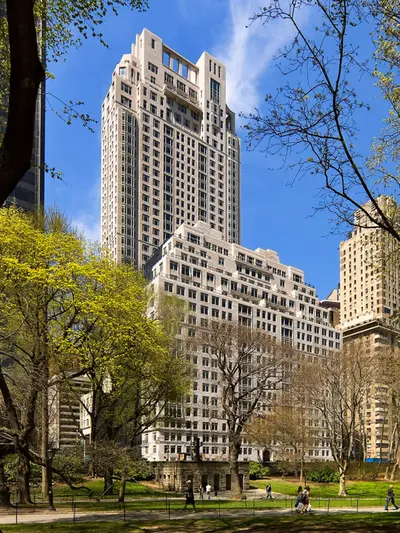 16 Photos
Condo in Central Park West
A gated driveway separates the two buildings of this immensely successful residential complex designed by Robert A. M. Stern.
Price Range
$3.8M - $31.8M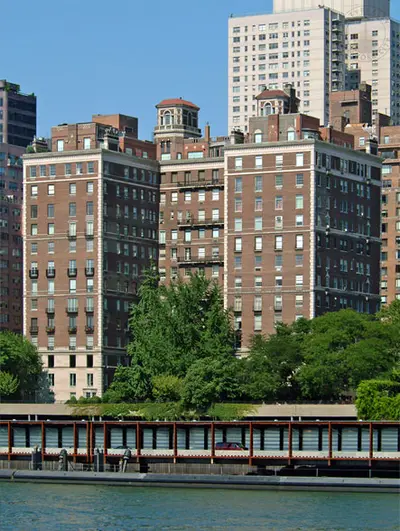 16 Photos
Co-op in Beekman/Sutton Place
A driveway that exposes one to the elements is really very proper and that's why 1 Sutton Place South has a triple-arched interior driveway.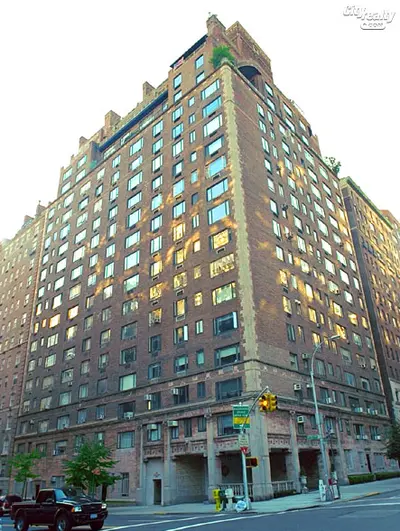 25 Photos
Co-op in Beekman/Sutton Place
A big driveway can be somewhat ostentacious which possibly explains why this building has a short but very cute corner interior driveway.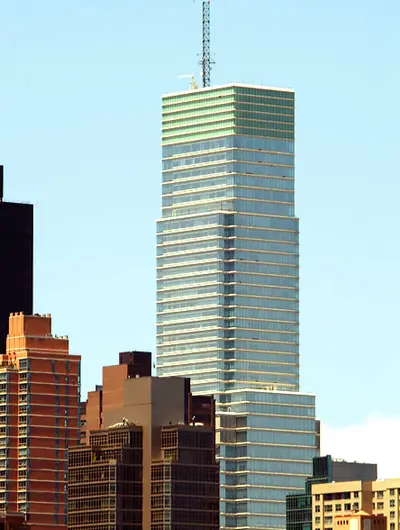 12 Photos
Condo in Midtown East
Architect Cesar Pelli knows that entrances should be dramatic and therefore he designed the elliptical, through-block driveway here with seven-story-high glass walls slightly incanted inwards.
Price Range
$6.3M - $57.9M
Explore 100,000 sq ft of amenities, including spa, lounges and gardens. 1-3 Bedrooms from $1.2M.
View Property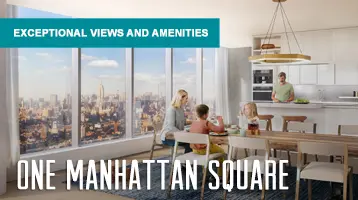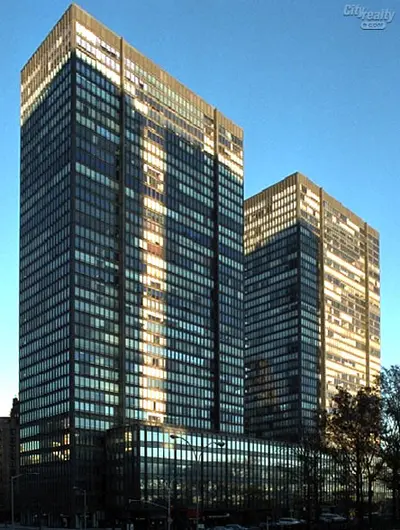 12 Photos
Co-op in Turtle Bay/United Nations
The twin 38-story towers of this mixed-use complex at the north end of the gardens of the United Nations have a long driveway parallel to 49th Street.
Price Range
$1.5M - $3.8M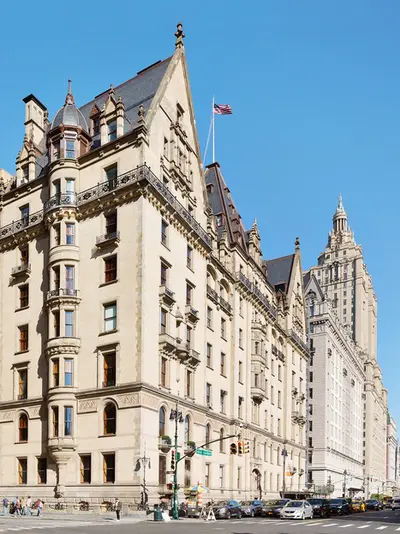 10 Photos
Co-op in Central Park West
This residential fortress has a large courtyard and a sentrybox imposingly guards its entrance driveway.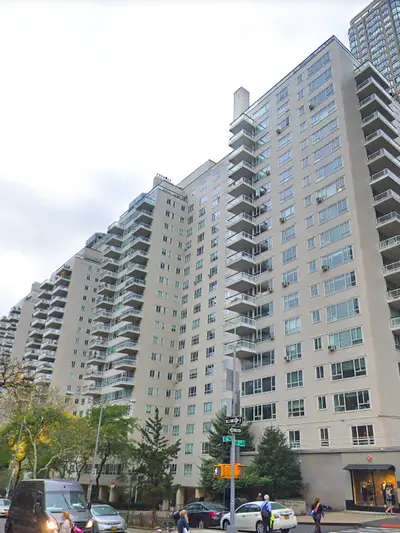 9 Photos
Condo in Lenox Hill
This full-block, glazed-white-brick residential building is famed for its driveway and transparent lobbies offering glimpses of its large and lush gardens.
Price Range
$1.6M - $9.5M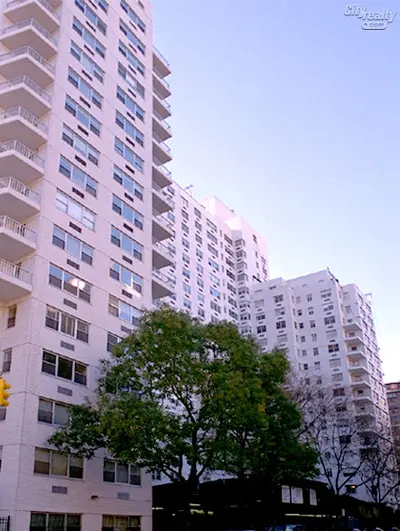 5 Photos
Co-op in Greenwich Village
This full-block residential building was erected in 1960 with one of the city's first curved driveways and it is named after A. T. Stewart who created the city's finest department store that eventually was sold to John Wanamaker & Sons but was closed on this site in 1954.
Price Range
$1.1M - $1.8M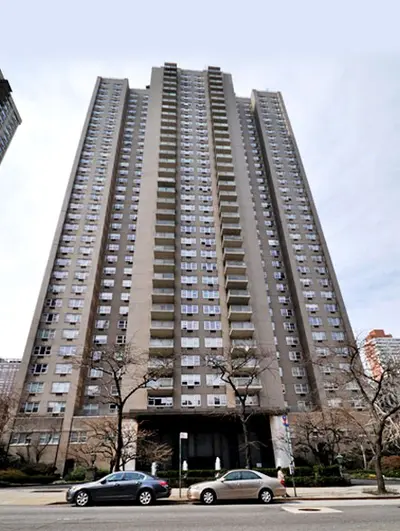 3 Photos
No fee rental in Lenox Hill
This 36-story, 286-unit rental apartment tower between 72nd and 72rd streets was erected by Glenwood Management in 1969 and is set back in a large plaza with a curved driveway and very lush landscaping.
Off Market Listings
Off-Market Listings
Many apartments are sold off-market
without being publicly listed.
Contact us to learn more about off-market listings in Manhattan, Brooklyn and Queens.
There's no cost. And never any obligations.
. I'm only interested in publicly listed properties.