Liberty Luxe at 200 North End Avenue: Review and Ratings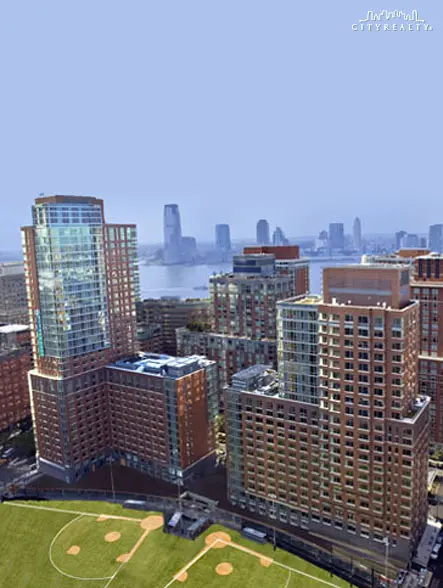 Review of 200 North End Avenue by
Carter Horsley

Carter B. Horsley, a former journalist for The New York Times, The International Herald Tribune and The New York Post. Mr. Horsley is also the editorial director of CityRealty.com.
This 32-story building and its neighbor, the 22-story Liberty Green Building at 300 North End Avenue in the Hugh L. Carey Battery Park City were designed by Ehrenkrantz Eckstut & Kuhn and developed by Milstein Properties. Together, they comprise the Liberty Luxe/Green development.
Both were completed in 2011.
This building has 280 residential condominium apartments and Liberty Green has 191.
They are the last condominium buildings to be erected in Battery Park City. Stan Eckstut, the architect, designed with Alexander Cooper, the design guidelines and master plan for Battery Park City, the 92-acre landfill site along the Hudson River.
Both of these buildings are designed to achieve LEED Gold certification standards.
The base of both buildings has a very large community center with a swimming pool, a basketball court, classrooms. There is an entry to a ball field between the two buildings.
The "green" aspects of the building include a fuel cell that takes natural gas and converts it to electricity and hot water without any noxious emissions and it and the building's photovoltaic cells generate energy for the buidling. The photovoltaic trellises along the lower roofs of the two buidlings provide 5 percent of the building's energy.
The planted roof provides insulation, stormwater management and clearner air and a blackwater system collects water from the buildings and reuses it for toilet flushing and the cooling towers.
Other energy considerations employed are occupancy sensors in the corridors, stairs and garages and daylight dimming in the lobby.
According to Raya Ani, associate principal at Ehrenkrantz Eckstut & Kuh "the western façades are orderly and reserved to address the residential character of the avenue" and "the eastern façades facing the city have their own identiy, expressed by large-scale projections out of the basic massing and larger architectural expressions."
The building has a concierge and doorman, a roof deck, a swimming pool and a gym.