The Friends of the Upper East Side Historic Districts, a civic organization, has proposed an expansion of the Upper East Side Historic District to include two separate areas along Lexington Avenue, shown at the right, comprising portions of 17 blocks and 198 buildings.

The civic organization made a survey, supported by the Kress Foundation and the Preservation League of New York State, of more than 450 buildings on Lexington Avenue from 59th to 72nd Streets and undesignated side-streets from Park to Third avenues over a five-year period. The list of buildings was pared down to 198 of which 164 are considered ¿contributing¿ and 34 ¿non-contributing,¿ that is, not especially noteworthy but with a location critical to the cohesive architectural quality of an area.

Seri Worden, the executive director of the Friends of the Upper East Side Historic Districts, told CityRealty.com today that last November, the New York State Board of Historic Preservation voted unanimously to for her organization¿s recommended expansion and that New York State Parks Commissioner Bernadette Castro is holding meetings, the last of which is tonight at Hunter College, on whether the state register should include the recommended expansion.

Ms. Worden said that her organization was ¿not pursuing at this time¿ having the expansion officially considered by the New York City Landmarks Preservation Commission, but added that ultimately that is its goal. Placements on the state and national historic registers does not extend the regulatory overview of the Landmarks Preservation Commission to a specific property.

The southern proposed extension would include the west and east sides of Lexington Avenue between 61st and 65th Street and both sides of 61st Street between Park and Lexington Avenues.

The northern proposed extension would include the east side of Lexington Avenue between 71s and 75th Street and most of the block just to the north. It would also include properties on the east side of the avenue between 72nd and 72nd Streets and 74th and 75th Streets and half of the block south of 72nd Street and half of the block south of 74th Street.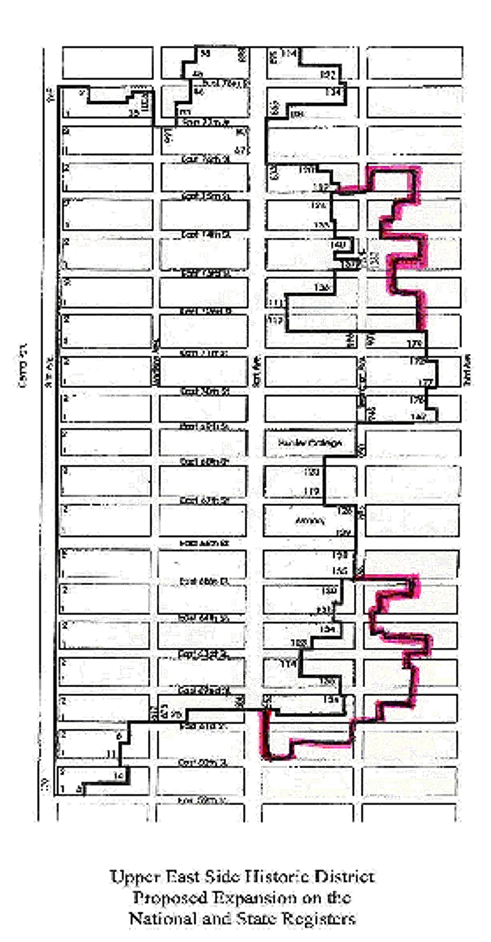 Additional Info About the Building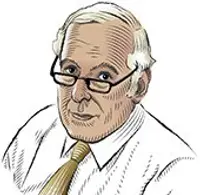 Architecture Critic
Carter Horsley
Since 1997, Carter B. Horsley has been the editorial director of CityRealty. He began his journalistic career at The New York Times in 1961 where he spent 26 years as a reporter specializing in real estate & architectural news. In 1987, he became the architecture critic and real estate editor of The New York Post.