Forest City Ratner Companies, a wholly owned subsidiary of Forest City Enterprises, Inc., announced today the closing of $680 million in construction financing for its "Beekman" mixed-use development at 8 Spruce Street near City Hall in Lower Manhattan.

"Beekman" will be a 76-story tower with approximately 1.1 million square feet, including 904 market-rate apartments, a pre-K through 8th grade public school for 630 students, a 21,000-square-foot ambulatory care center for New York Downtown Hospital, 1,300 square feet of ground-floor retail space, and below-grade parking for 175 cars.

The construction site is adjacent to New York Downtown Hospital on the block bounded by Beekman Street to the south, William Street to the east, and Spruce Street to the north.

In a press release, Bruce Ratner, the chairman and CEO of Forest City Ratner, said that "It is especially gratifying in this economic climate to have leading financial institutions show this kind of confidence in our Beekman project."

"Beekman, which combines a public school, an ambulatory care center for New York Downtown Hospital, landscaped public plazas, retail space, and Frank Gehry's first residential building in New York will be a superb addition to lower Manhattan," Mr. Ratner said.

The $680 million in bonds, of which approximately $204 million comes from the New York Liberty Bond Program, are being issued by the New York City Housing Development Corporation.

"Today's announcement is testimony to the strength and vitality of the Downtown development market," stated Lower Manhattan Development Corporation Chairman Avi Schick. "Lower Manhattan has become a 24/7 community and is now the place to live, work and play. This thriving neighborhood not only has world class office space, but also a rich and diverse housing stock, acres of open space, and premier cultural amenities."

The four lead banks participating in the financing, according to the press release, are Eurohypo AG, Europe's leading international real estate bank which is also acting as Administrative Agent; Nord/LB, an international real estate bank with branches in New York, London, Singapore and Shanghai; ING Real Estate Finance, a subsidiary of one of the world's largest financial institutions; and Fifth Third Bank, a leading financial institution headquartered in Cincinnati, Ohio.

"RBS Citizens, N.A. is providing the credit enhancement for the bond issue. The Mezzanine Loan provider for the project is the National Electrical Benefit Fund, which is also Forest City Ratner's equity partner in the Beekman project," the press release continued.

"While today's market has made financing large deals very difficult, it has by no means made it impossible and this project is a prime example," said Ben Marciano, Managing Director, Head of Real Estate Investment Banking - U.S. of Eurohypo AG in North America.

Major construction on the Beekman project is scheduled to commence next week. Frank Gehry's final architectural design will be unveiled soon and the building is expected to begin leasing in 2010.

Mr. Ratner, whose company recently indicated it does not expect to move forward with all the components of its huge Atlantic Yards project in Brooklyn right away, said that the "Beekman" project "could not have happened without the support of" Assembly Speaker Sheldon Silver, Mayor Bloomberg, Deputy Mayor Leiber, Housing Preservation and Development Commissioner Donovan, Housing and Development Commission President Jahr, Lower Manhattan Development Corporation President Emil and Chairman Schick "and all of the local community leaders."
Additional Info About the Building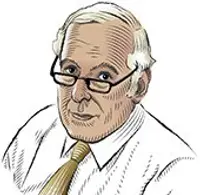 Architecture Critic
Carter Horsley
Since 1997, Carter B. Horsley has been the editorial director of CityRealty. He began his journalistic career at The New York Times in 1961 where he spent 26 years as a reporter specializing in real estate & architectural news. In 1987, he became the architecture critic and real estate editor of The New York Post.