There are many blocks off Madison Avenue on the Upper East Side that are very impressive, but very, very few of them are without blemish.
One such block is 62nd Street between Fifth and Madison avenues.
It may well be the city's greatest residential block, not on the basis of friendly neighbors, nor bargain basement values, but mere "bricks and mortar."
A great block need not have all its buildings in the same style, or size, or type, but it should have a uniform level of quality, and care, with no glaring, "look-at-me," exceptions. Delightful surprises, of course, are to be encouraged.
At its western end, it is quite distinguished with the Georgian-style Knickerbocker Club on the south side of the street across from the stately, pre-war, limestone-clad 810 Fifth Avenue apartment building designed by J. E. R. Carpenter.
The Knickerbocker Club, which was designed in 1913 by Delano & Aldrich, is one of the city's most exclusive and is only marred by its setback but quite visible, red-shingle roof addition. That addition, however, can be excused because the club has edged its building with a sidewalk strip of large "pebbles" around its rusticated one-story base, a fine alternative to cobblestone streets.
810 Fifth Avenue
, whose top three floors were once home to Nelson A. Rockefeller has a large entrance marquee on the sidestreet that is twice as long as the building's entrance, a curious bit of asymmetry. Other residents have included Richard M. Nixon, Felix Rohatyn, Charles Bronfman and David Geffen. The very handsome, 13-story apartment building was built 1926 by the Bricken Construction Company and designed by J. E. R. Carpenter on the former site of a house owned by Mrs. Hamilton Fish.
To the east of the Knickerbocker Club is
Curzon House
, a group of townhouses that were combined with a canopied entrance at 4 East 62nd Street. What is striking about this group is that the bow-fronted No. 6 has its front door covered up and sealed with a large, single-pane window and the angled west addition to No. 4 has its arched central "portal" is filled in, or blank, albeit with continued rustication, homage perhaps to the "missing" door beneath the marquee across the street at 810 Fifth Avenue.
No. 4 was built in 1880 and designed by Breen & Nason and remodeled in 1898 by Clinton & Russell and No. 6 was built in 1901 and designed by Welch, Smith & Provot, and both were remodeled in 1985 by Stephen B. Jacobs & Associates.
The interiors of the bow-fronted townhouse with a rusticated limestone facade just to the west of No. 8 are being redesigned by architect Michael T. Georgis is the architect. Mr. Georgis has designed the Casa Lever restaurant on the ground floor at Lever House and his own very narrow townhouse at 233 East 72nd Street whose rear is divided by a stainless-steel cylinder to vent his living room fireplace!
This townhouse for many years belonged to Emilio Ambasz, the architect who formerly as head of the architecture department at the Museum of Modern Art and who has designed numerous spectacular projects in Europe. Mr. Ambasz sold the house in 2007 to Keith Rubenstein for about $35 million. Mr. Ambasz had an office and apartment in the building and had divided it into several other apartments, and Mr. Rubeinstein has commissioned Mr. Georgis to convert it to a single-family house.
Further down the block, another group of buildings was combined last year with considerable elegance by Joseph Pell Lombardi at Nos. 12-18.
Here, Mr. Lombardi has subtlely taken the concept of a townhouse row to enliven the streetscape with minor variations.
He converted the four townhouses at 12-18 East 62nd Street, which had been acquired by Syracuse University in 1968, into luxury rental apartments with a concierge, some balconies and some very tall ceilings. The three western houses have nearly identical limestone-clad facades with deeply inset windows with handsome small balconies and a common cornice line and narrow inset vertical separation elements. The top floor of the western and middle townhouses are setback.
The Madison Avenue frontage on the south side of the street is being converted by Extell Development and Angelo, Gordon & Co., from the 161-unit Helmsley Carlton House apartment hotel to the 68-unit
Carlton House
residential condominium at 680 Madison Avenue. The handsome, brown-brick building was erected in 1951 and designed by Kenneth B. Norton and the new owners recently got permission from the Landmarks Preservation Commission to add two setback floors. At one time, Maxim's, the famed Parisian restaurant, opened a large "branch" in the middle of the building's avenue frontage and a smaller bar at the southern end of the building that was notable for having a large "eye" painted in the bowl of the very handsome men's room.
The north side of the street at the Madison Avenue corner was recently redesigned to house the Men's Store of Hermes and while it is less than stunning Hermes is one of those brands that is impervious to criticism, especially as this store is across the avenue from its delightful main store topped by a flag-waving French horseman.
Like many residential sidestreets, some of the mid-block buildings have stoops. At 17 East 62nd Street, the stoop is particularly wide and the fenced apartment entrance beneath the stoop is accessed by a very handsome and neat disabled "lift" with a glass door that hopefully will inspire thousands of low-rise residential buildings in the city to install similar "lifts" to partially hide their garbage cans.
All of these buildings, of course, are not truly spectacular.
The block does have, however, what is widely considered to be one of the city's most impressive and extravagant townhouses, the Edith Fabbri Mansion at No. 11. It is simply, drop-dead gorgeous because of its very impressive gate, its two-story-high fluted pilasters on the second and third floors and the three arched dormer windows separated by four large finials between the very tall chimneys at either end of the roof.
Margaret Vanderbilt Shepard, the granddaughter of Commodore Cornelius Vanderbilt built mansions in 1900 for her two daughters, 5 East 66th Street for Maria and William Schieffelin, and 11 East 62nd Street for Edith and Ernesto Fabbri, who was head of the Society of Italian Immigrants. The Fabbri house was designed by Albert Haydel and Augustus Shepard, who was Edith's cousin.
In 1941, the house was taken in foreclosure by the Bowery Savings Bank and two years later was purchased by the Johnson O'Connor Research Foundation, which put it back on the market in 1997 for $30 million. The double-wide Fabbri mansion was sold the next year to the Japanese Consulate General Mission to the United Nations for $21 million.
Just to the east of 810 Fifth Avenue is 1 East 62nd Street that is a double-wide townhouse that was built for a daughter of J. P. Morgan and subsequently was given a three-story roof addition that is quite unattractive on the outside but which contains probably the city's best imitation of the grandeur of Versailles's interiors, the apartment of Joan Rivers, the funny person, that was recently placed on the market for about $29.5 million.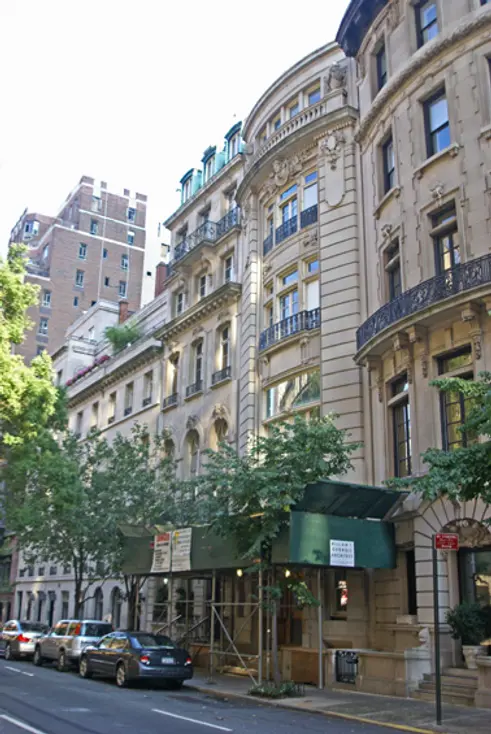 Schedule an Appointment
To tour any of these properties, just complete the information below.
Or call us at (212) 755-5544
Additional Info About the Building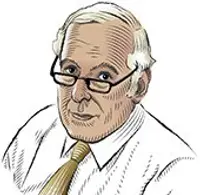 Architecture Critic
Carter Horsley
Since 1997, Carter B. Horsley has been the editorial director of CityRealty. He began his journalistic career at The New York Times in 1961 where he spent 26 years as a reporter specializing in real estate & architectural news. In 1987, he became the architecture critic and real estate editor of The New York Post.
Off Market Listings
Off-Market Listings
Off-Market Listings
Many apartments are sold off-market
without being publicly listed.
Contact us to learn more about off-market listings. It's quick and easy. And never any obligations.
or call us at (212) 755-5544