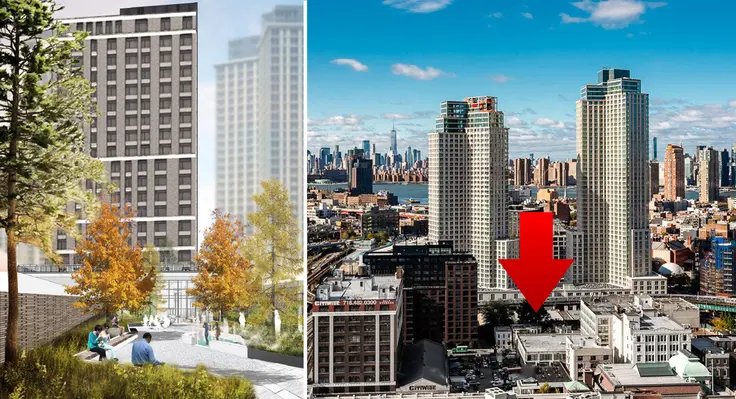 Though the future of the real estate market remains up in the air, high-rise construction workers will not be aloft for the time being. To curtail the spread of COVID-19, earlier today,
Governor Cuomo ruled
that construction work will no longer be deemed as essential work, effectively shutting down most residential and commercial building sites across the city and state. Construction workers have petitioned officials for days to shut down sites claiming that is nearly impossible to do their jobs while observing social distancing rules. The decision comes as an effort to protect workers and their families from contracting the virus.
"Luxury condos will not be built until this is over," Mayor de Blasio said on WNYC radio." Office buildings are not going to be built. Anything that is not directly part of the essential work of fighting coronavirus and the essential work for keeping the city running state running ... is going to end."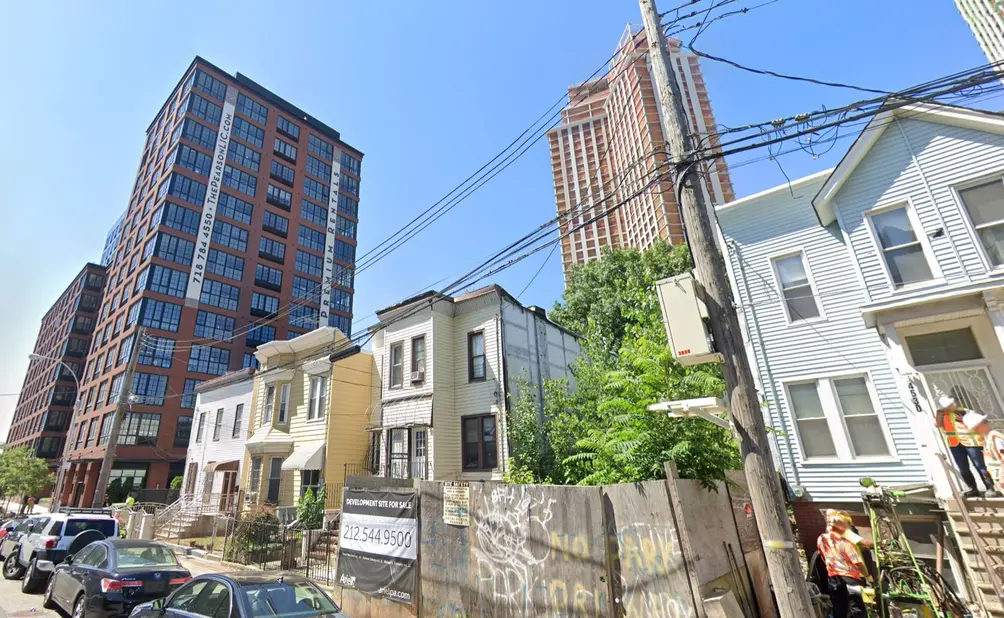 Once the pandemic passes, the city and world will surely be a different place. For the real estate and construction industry, the development of high-end condo and rental apartments may take a backseat to more pressing vital infrastructure that has proven to be woefully lacking and underfunded for years.
Prior to the world health crisis,
Long Island City
was among the country's fastest-growing communities according to the number of permits and new apartment units being delivered to the market. As its Court Square district evolves from a transient community of 9-5ers into a full-fledged mixed-use neighborhood, a number of new condo buildings have been built for buyers wanting to invest in the transit-rich location.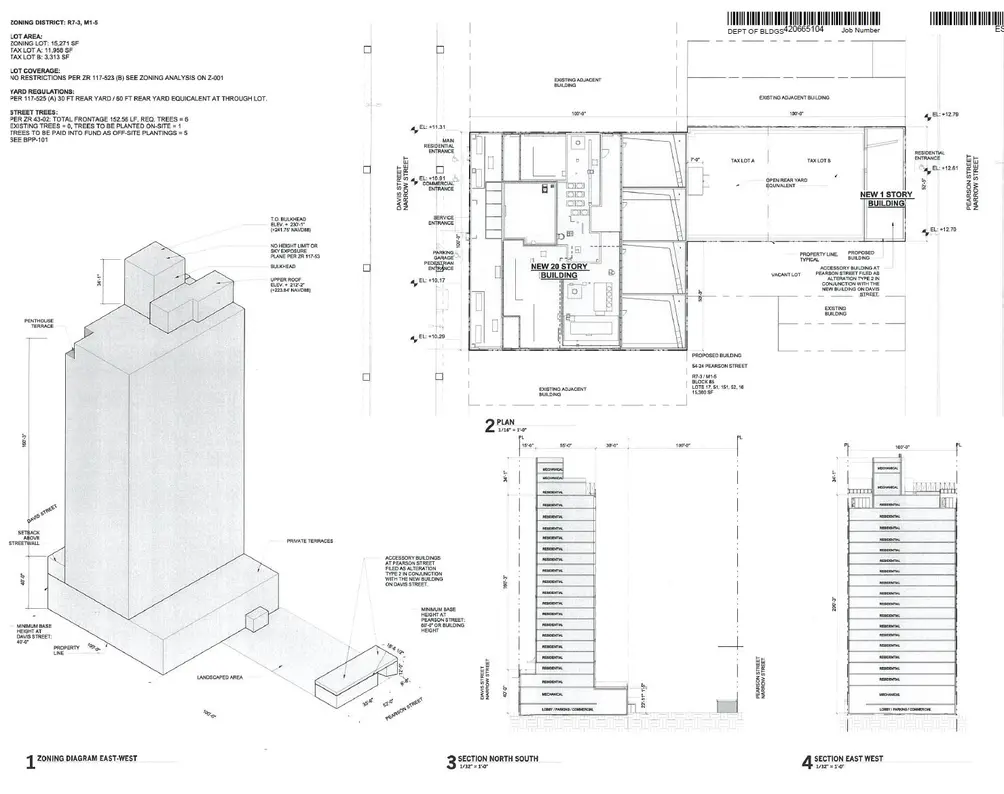 At
45-24 Pearson Street
(aka 45-31 Davis Street),
Ascent Development
has been putting together plans to build a 76,000-square-foot, 20-story condominium tower designed by
Marvel Architects
. A rendering published on Ascent's website depicts a rather uninspired design of no elegance or visual interest.
Permits
were approved this past December to develop a through-block 222-foot-tall building with 92 apartments catered with a full suite of amenities. When/if completed, residents will enjoy on-site parking (for 34 vehicles), a children's playroom, private terraces, a lounge, and communal outdoor rooftop spaces that should provide sweeping views of the city.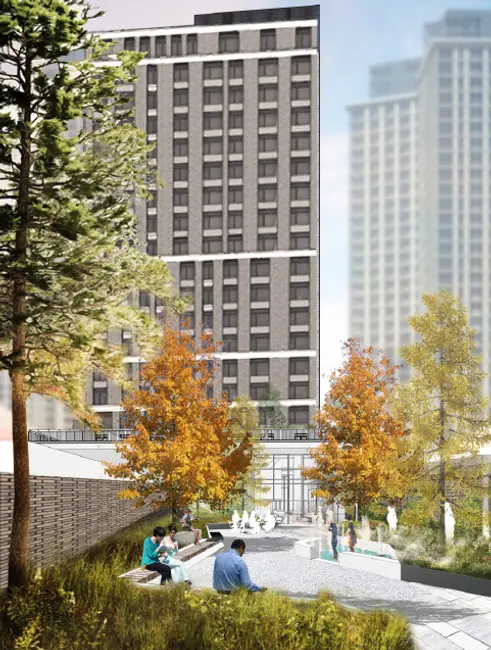 A few lots down at
45-57 Davis Street
, the
Vorea Group
is building a nine-story, 158-unit rental designed by J Frankl/Charles Mallea Architects. At the end of the still-humble-in-scale block is
Pearson Court Square
, a 2014-built rental by L+M Development Partners that is topped by a pair of wind turbines and has apartments renting from $2,354/month. Across Davis Street, work is wrapping up on the massive redevelopment of the iconic
5Pointz warehouses
.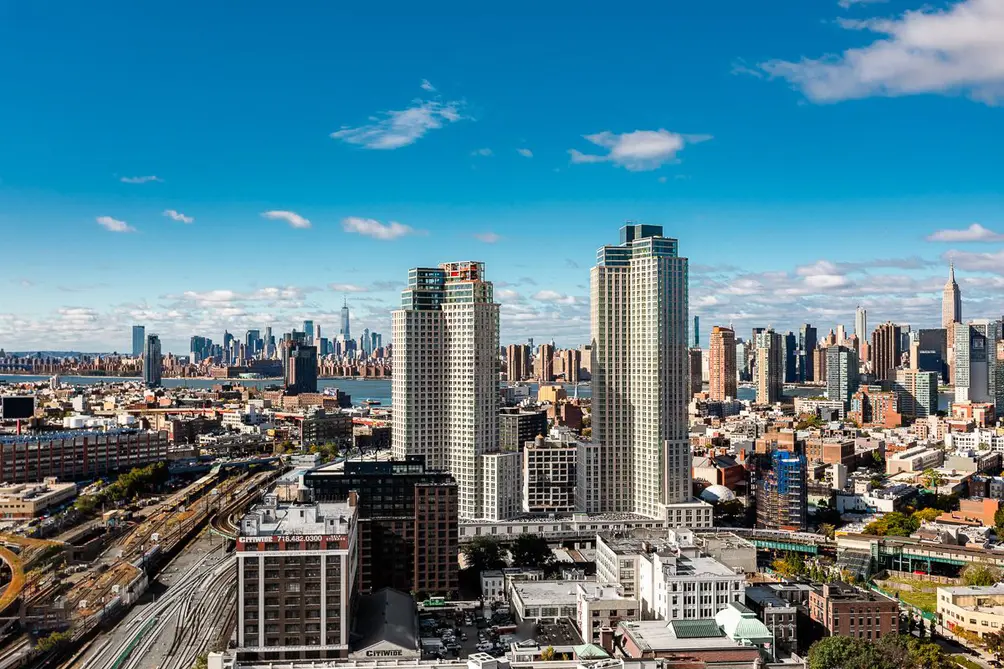 Additional Info About the Building