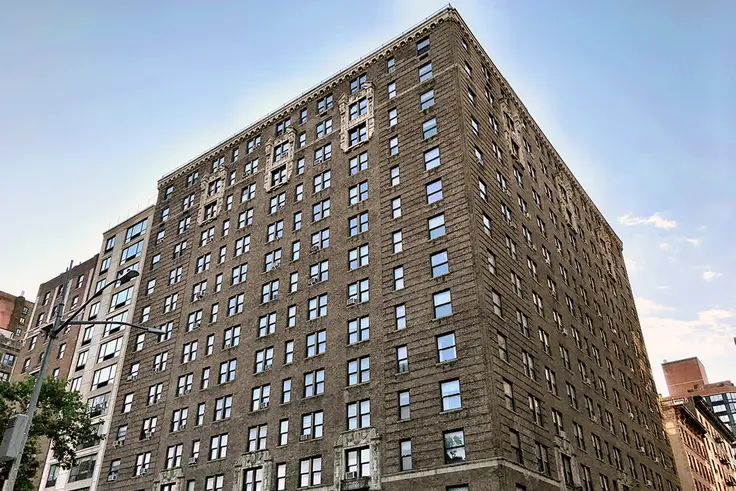 UPDATE 10.12.2018: 720 West End Avenue falls within the Riverside-West End Historic District and will be going before the Landmarks Preservation Commission on Tuesday, October 16, 2018. In addition to the interior conversion, the proposal includes restoring the building's stone base, replacing all windows, adding a penthouse level, and replacing the existing brick wall (entry for parking) with an east addition that will rise 8 stories.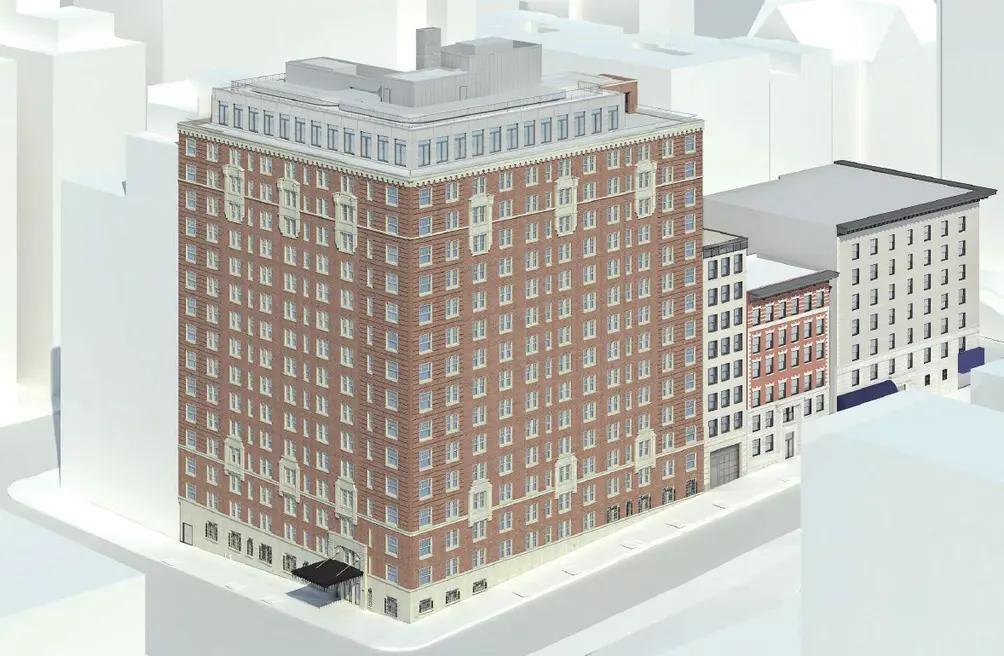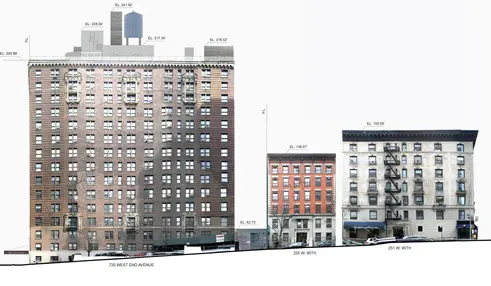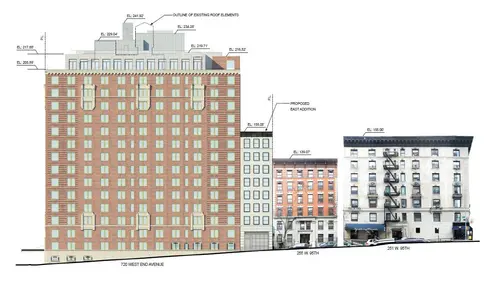 Originally published 7/11/2018
Brack Capital has just filed permits to convert the Williams Memorial Residences, a 352-unit senior housing complex in the Upper West Side, into a 16-story building which will house – you guessed it – luxury condos. The building, located at
720 West End Avenue
, will hold 219,701 square feet of residential space, meaning each of its 116 condos will average nearly 1,900 square feet!
Morris Adjmi Architects
will be designing.
720 West End Avenue will be fully decked out with luxury amenities, including a dog wash, music room, squash court, lounge, pool, library, spin room, fitness center, yoga and pilates room, a men's and women's spa, "adult" lounge, wine cellar, parking, outdoor terraces, and a roof terrace. Seriously, this list goes on and on. There are even several amenities just for kids – a kid's sports court, tween play area, kid's party room, kid's gym, playroom, and something called a "mind lab." Of course, you'll also find regular amenities like a laundry room, residential storage, and a bike room.

Apartments will start on the third floor and there will be six duplexes on floors 13-16.

And while luxury conversions these days aren't totally surprising, this particular site has some contentious history. Let's begin, shall we?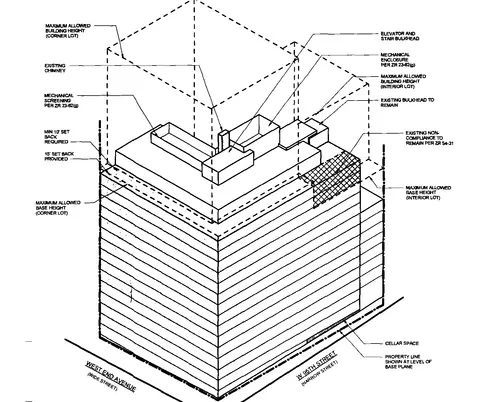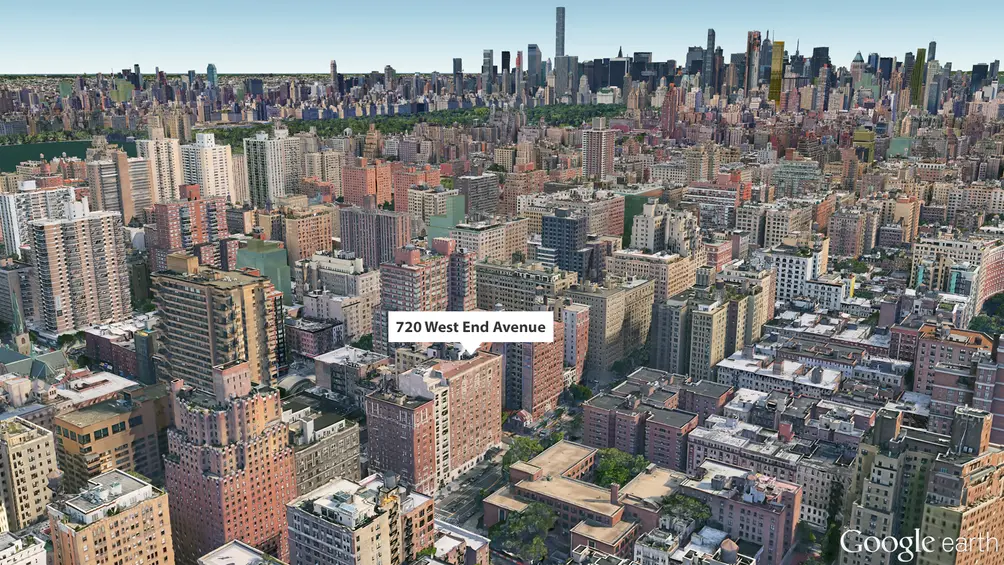 In 2014, The Salvation Army attempted to sell their West End Avenue site in order to gain funds to replace the organization's headquarters at 2306 Third Avenue in East Harlem. However, New York Attorney General Eric Schneiderman's office blocked the sale. Assistant general Gary S. Brown told
Politico
(known as Capital NY back then), "Significantly, the sale would impose severe hardship and stress on the 192 elderly residents of the building, all of whom would have to leave their homes and relocate to other housing. In addition, many residents feel betrayed and claim that The Salvation Army assured them that they could live out the rest of their lives at 720 West End Avenue. Indeed, some say that they never would have given up their prior place of residence, and moved to the Williams Residences in the first place, were it not for these assurances."
The Salvation Army insisted the move was unavoidable due to the
necessary $20 million or so renovations
the Williams needed, which was money the non-profit did not have.
Well, despite community opposition, the State Supreme Court approved the sale and The Salvation Army sold the property for $109 million to
Brack Capital
in December 2015.
According to the
NYPress
, the deal stipulated that residents agreed to vacate the Williams by December 31, 2017, or when the new East Harlem facility was ready, whichever is later. And since construction is still underway at that
Peter Boon-designed 12-story, 233-unit building
(see construction below), it looks like for now, seniors are staying put.
The deal also states the non-profit will hire professional movers to pack for the residents, but will only provide unpacking services for those who will move into the new facility. In addition, there will be a three-year rent freeze at the facility, $500 for moving expenses, and of course, residents who sign the agreement forfeit their right to sue the Salvation Army. Those who don't sign will face eviction.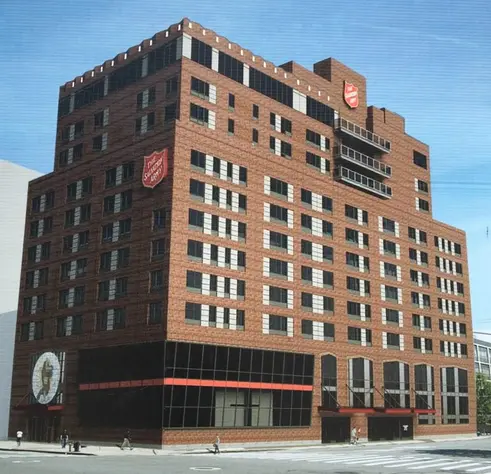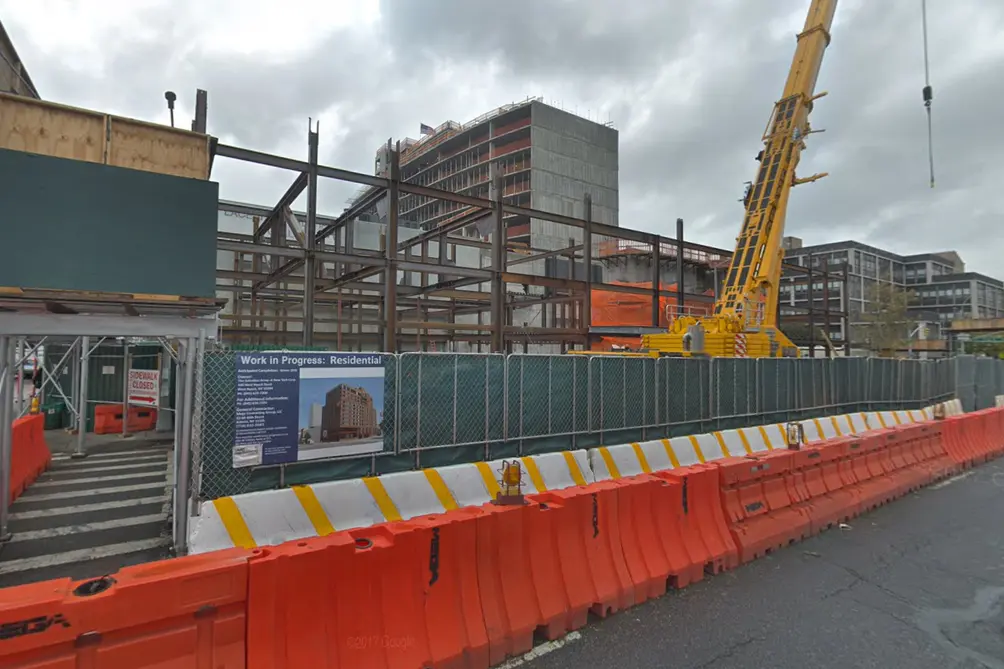 Permits are still in the approval process for 720 West End Avenue and scaffolding at the site shows repair work is being done.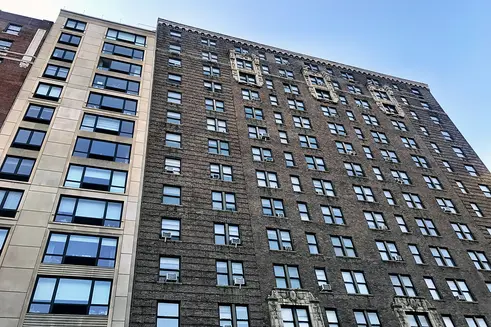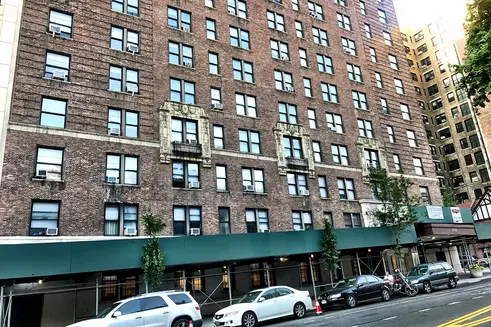 Additional Info About the Building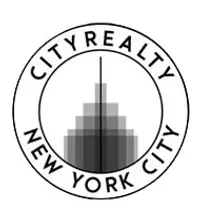 Content Specialist
Sandra Herrera
Sandra Herrera is a writer, editor, and graphic designer based in Brooklyn, NY.