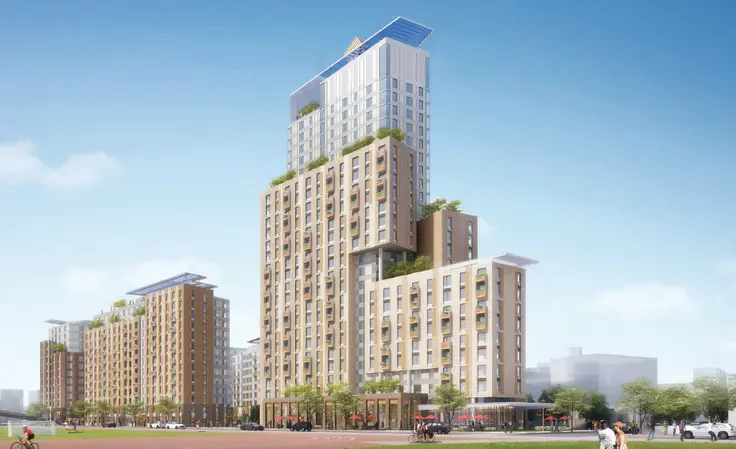 Shedding its image of urban decay, the Bronx continues to move towards a brighter future that we hope will remain affordable for decades to come. In the borough's Melrose neighborhood, one of the city's largest affordable housing plans is under construction across three formerly-vacant city-owned lots. Christened
La Central
, the 6-building complex will bring 992 apartments, 30,000 square feet of community space, and 45,000 square feet of retail space gathered around communal spaces. Additionally, the plan will host a rooftop telescope for the Bronx High School of Science, a BronxNet television station, and the South Bronx's first YMCA.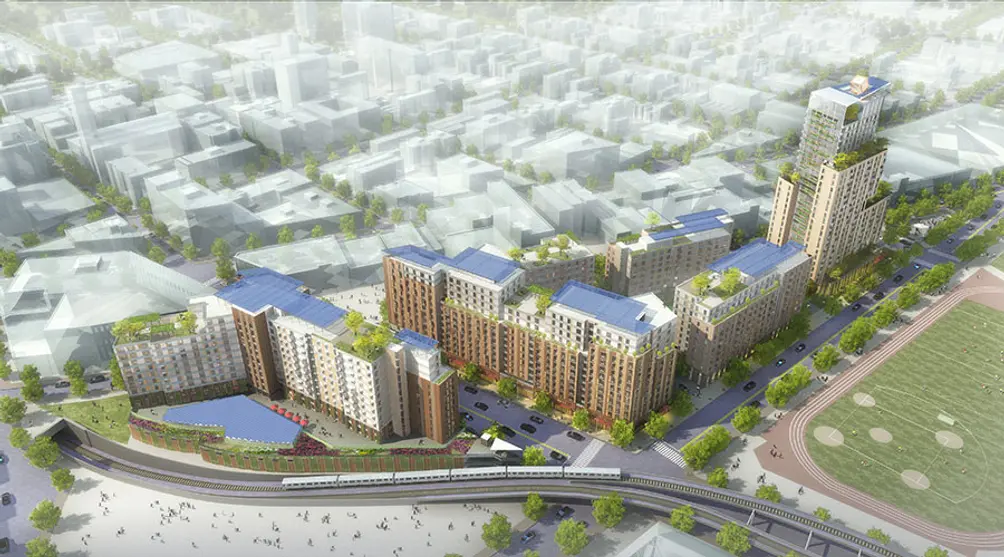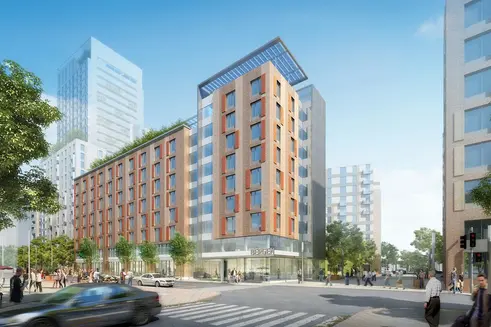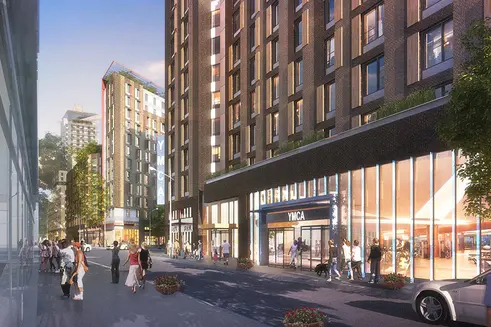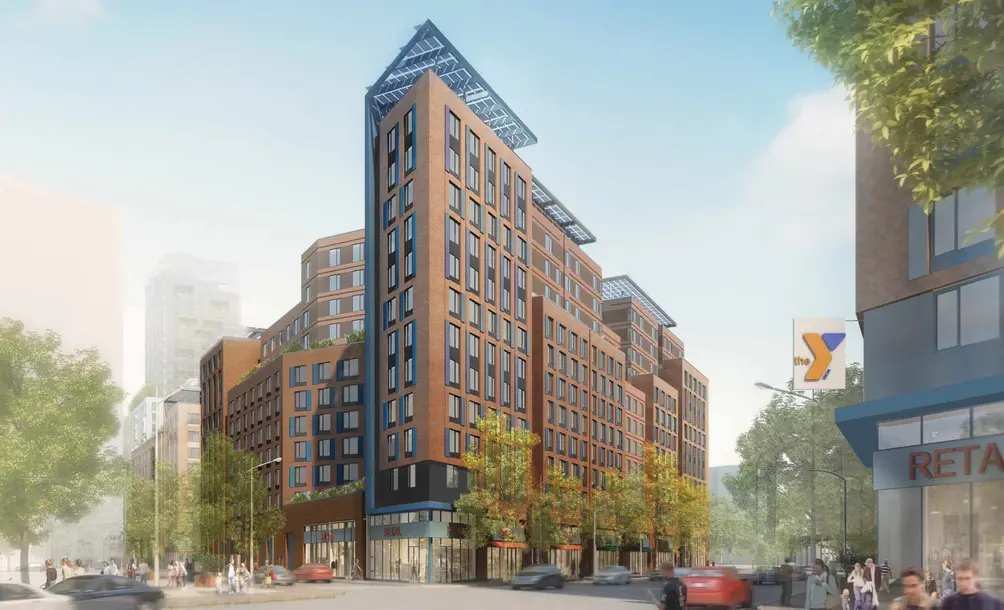 The buildings at La Central range from 8 to 25-stories tall spanning three blocks bounded by Bergen Avenue, Brook Avenue and East 149th Street. The 1.1 MSF plan is being developed by a consortium of public and private factions that include New York City Department of Housing Preservation and Development,
BRP Development Corporation
,
Hudson Companies
, ELH-TKC,
Breaking Ground
,
Comunilife
, and the
YMCA
.
FXFOWLE
with
MHG Architects
are the plan's designers and community aims for LEED Gold certification.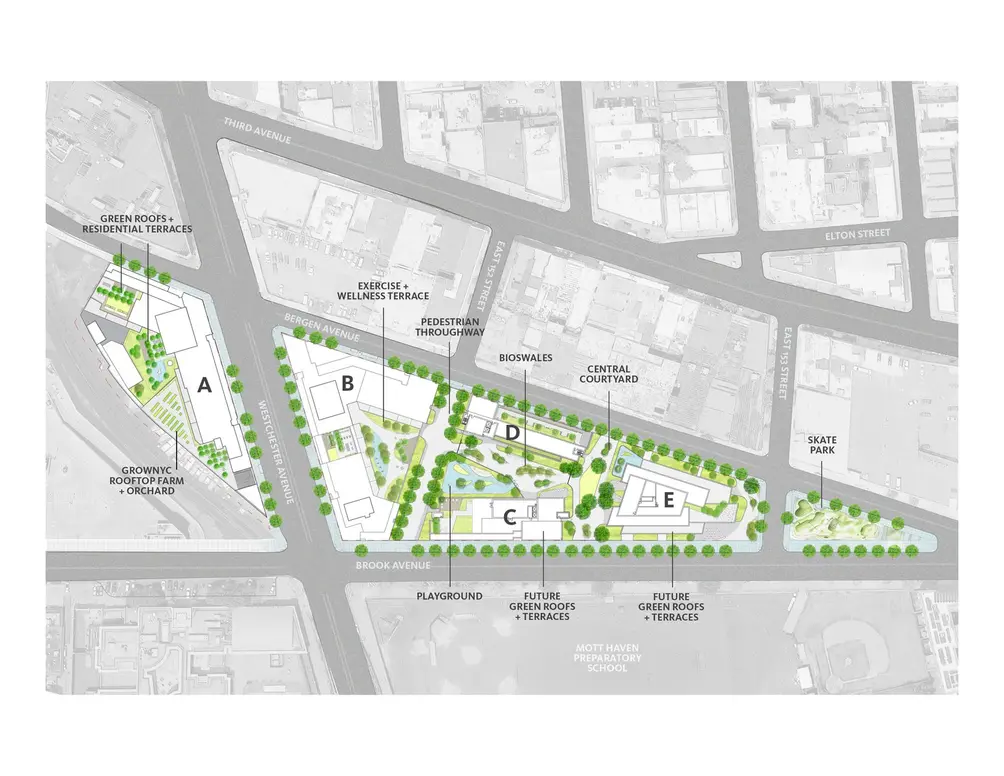 Future Green Studio
is shaping the plan's network of open spaces which includes streetscape improvements, courtyard plazas, rooftop gardens, and a destination skate park. Newly-published renderings on their site illustrate their goal of strengthening street life and creating outdoor destinations for locals and visitors alike. Between four of the buildings will be a quasi-village square that will have gaming tables, open lawns, natural playscapes, and sustainable rain garden. Also envisioned is a weekend green market managed by
GrowNYC
who is overseeing the project's 9,000-square-foot rooftop farm.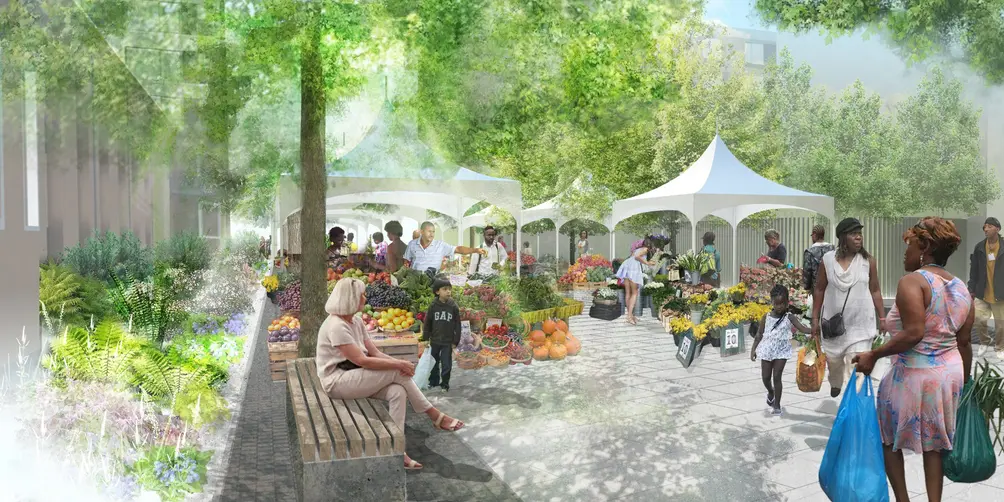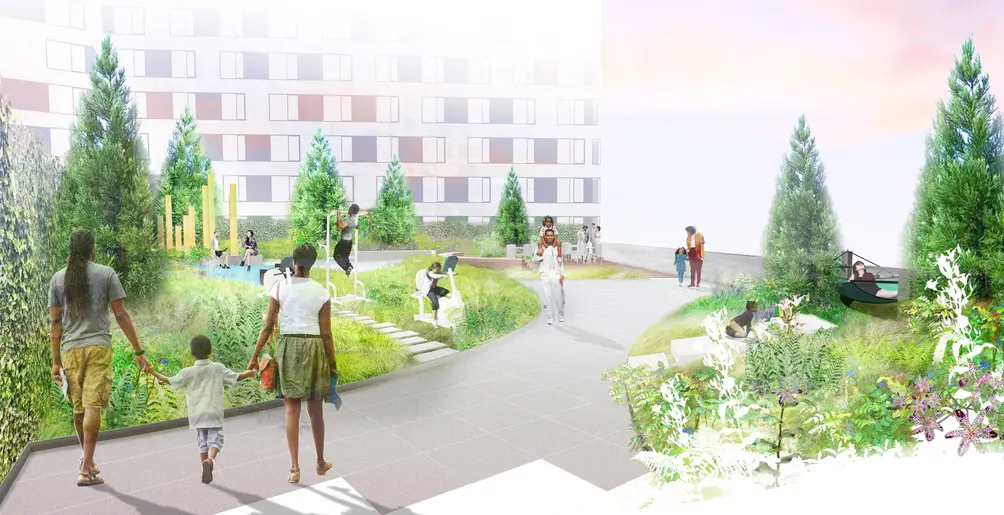 When approved in 2016, La Central became the city's largest housing development to utilize the de Blasio administration's Mandatory Inclusionary Housing (MIH). The mix of middle and low-income apartments includes 160 units of supportive housing for formerly homeless veterans and New Yorkers living with special needs. FXFOWLE says, sustainability, resiliency, and active design principles helped shape the development. The plan will join other top-notch structures in the area such as Grimshaw Architects/Dattner's
Via Verde
affordable building and Bjarke Ingels' future home of the
40th Precinct
.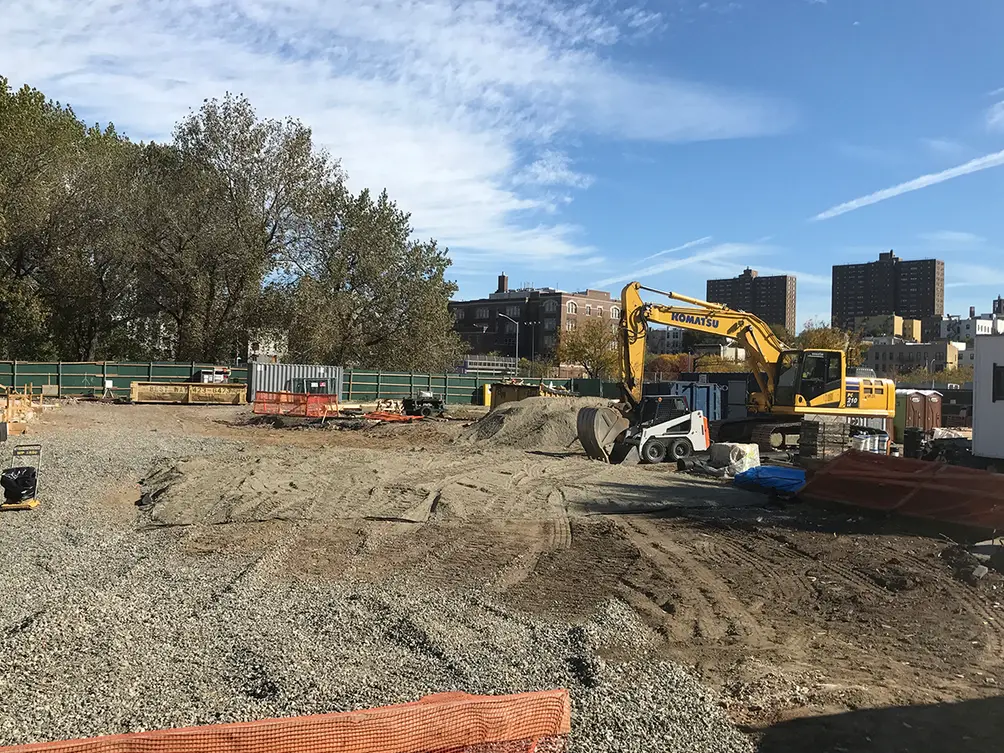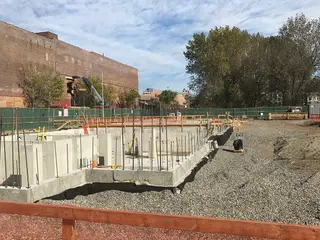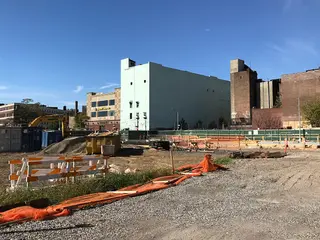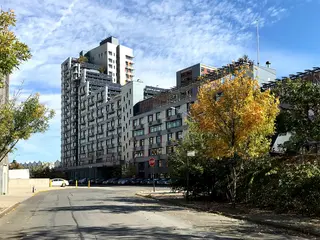 Additional Info About the Building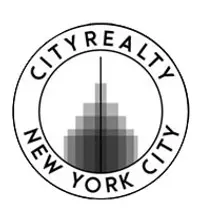 New Developments Editor
Ondel Hylton
Ondel is a lifelong New Yorker and comprehensive assessor of the city's dynamic urban landscape.