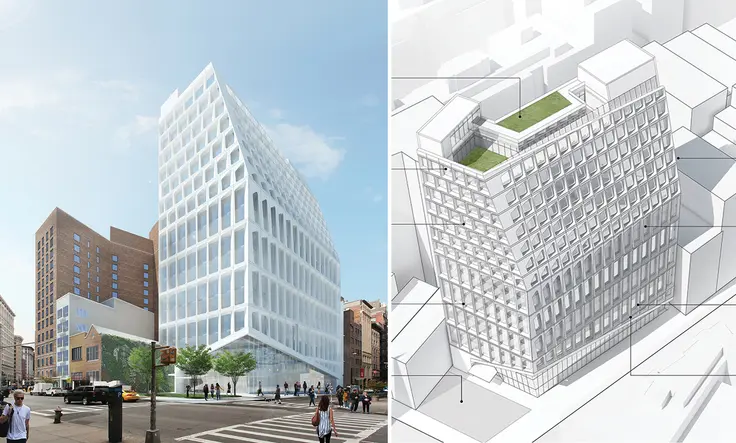 Who would have thought the once bohemian heart of New York would become the focal point of the city's tech industry? Nicknamed Silicon Alley, the blocks of
the Village
between Union Square and Astor Place are already home to Facebook, IBM Watson, Twitter and AOL, not to mention the education centers of NYU, the New School and Cooper Union. To meet growing demand and to further grow the ecosystem, the city and developers are proposing new office buildings that some preservationists believe will
overwhelm the neighborhood's more genteel blocks
.
The latest proposal that has emerged is to develop a 200,000-square-foot office building at the southwest corner of Broadway and East 11th Street. According to a
February story from the Real Deal
, Normandy Real Estate Partners and Ares Management are weighing their options to redevelop the former St. Denis Hotel into a Class A facility. TRD says brokers familiar with their plans have casually referred to the project as "51 Astor Two" and now, a handful of renderings drawn up by
CetraRuddy
have surfaced.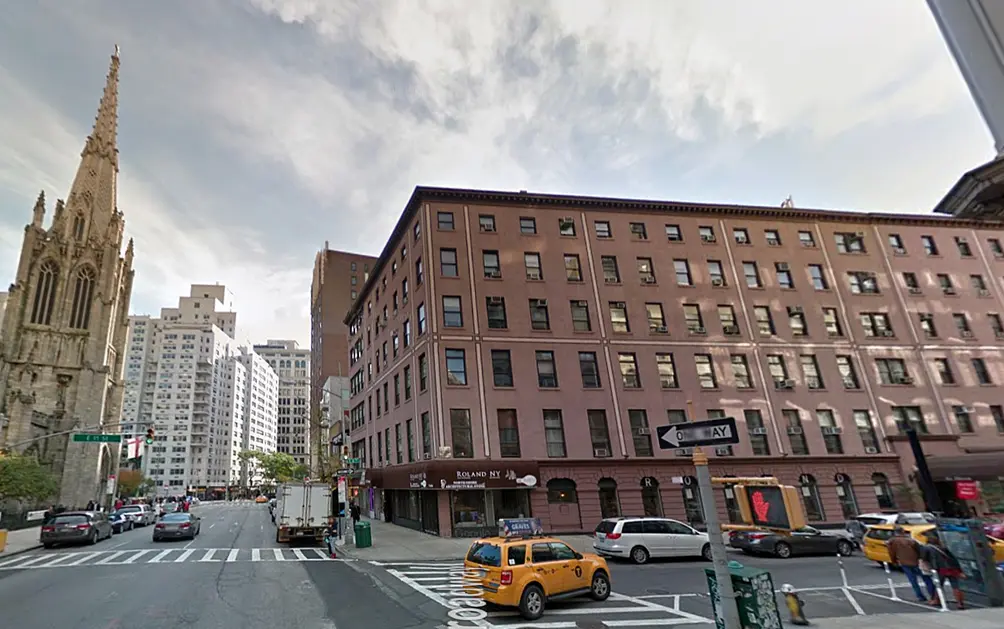 According to the description on CetraRuddy's website, the architects "developed two concepts for a 178,000 SF, 17-story, commercial building located in Greenwich Village. The design of the urban environment evolves beyond utilitarian concerns to create an office environment that addresses mental and physical well-being and employs environmentally responsive design solutions. This results in a long south facade exposure, allowing an abundance of natural light to flow into the working environment."
The two concepts show buildings roughly 240 feet in height, slightly higher than the spire of Grace Church across Broadway. One design shows a more conservative pinstriped façade and traditional setbacks, while the other is more cutting-edge with a sloping form and transitioning window openings. Both schemes show a precariously-placed plaza along Broadway. Neither scheme is likely to go over well with preservationists who have been trying to landmark the area for years.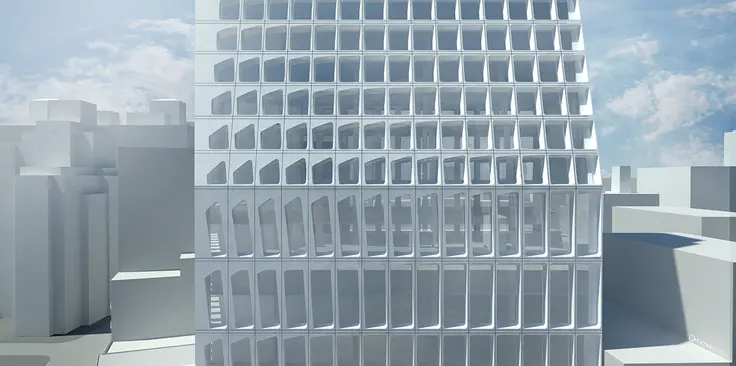 Enlarge Image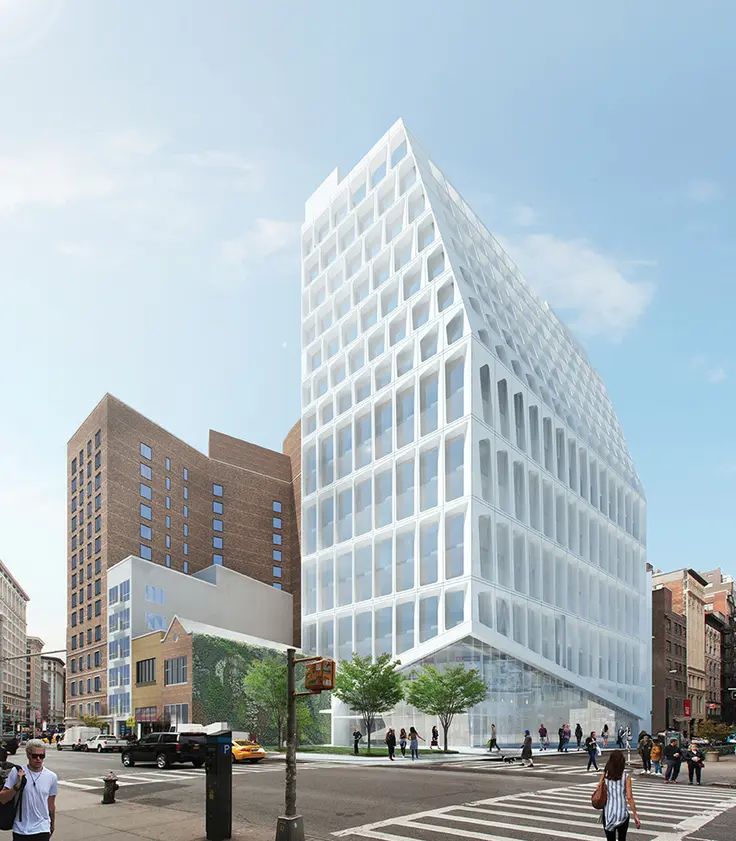 Enlarge Image
Enlarge Image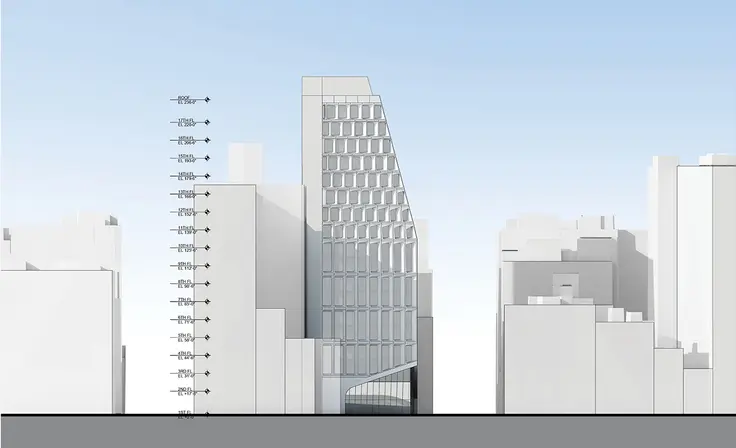 Enlarge Image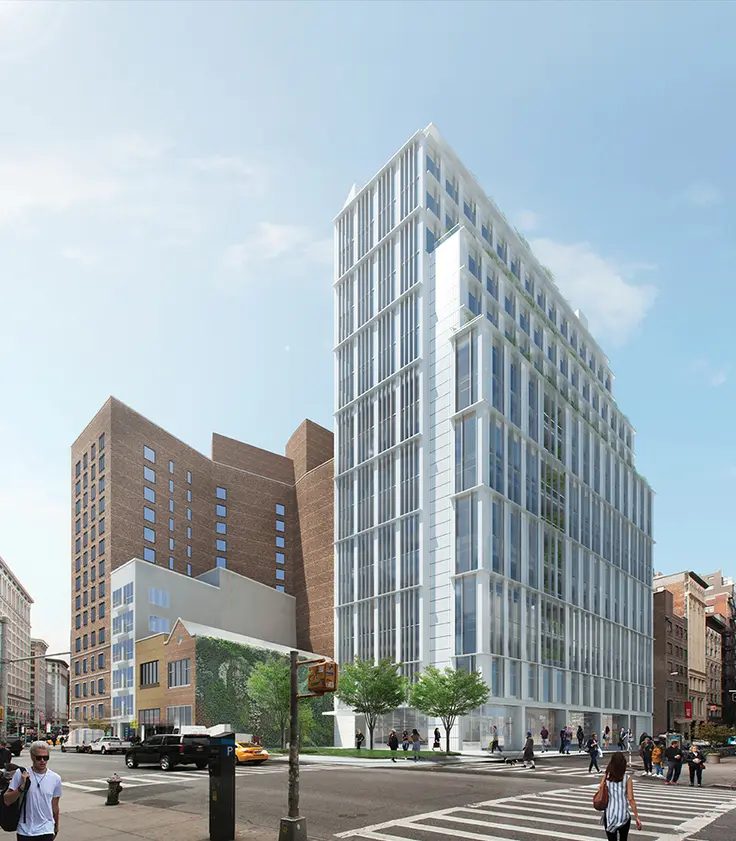 Enlarge Image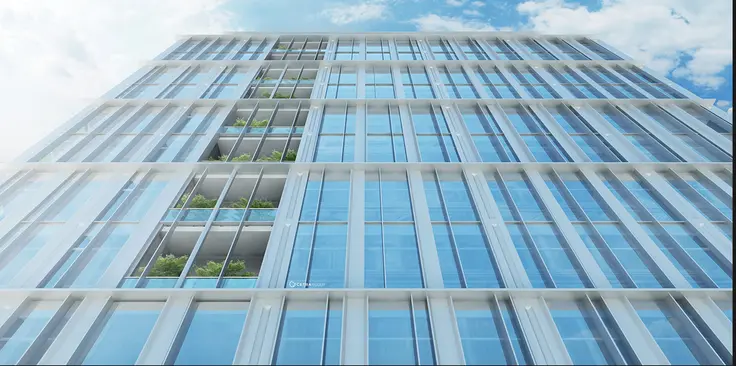 Enlarge Image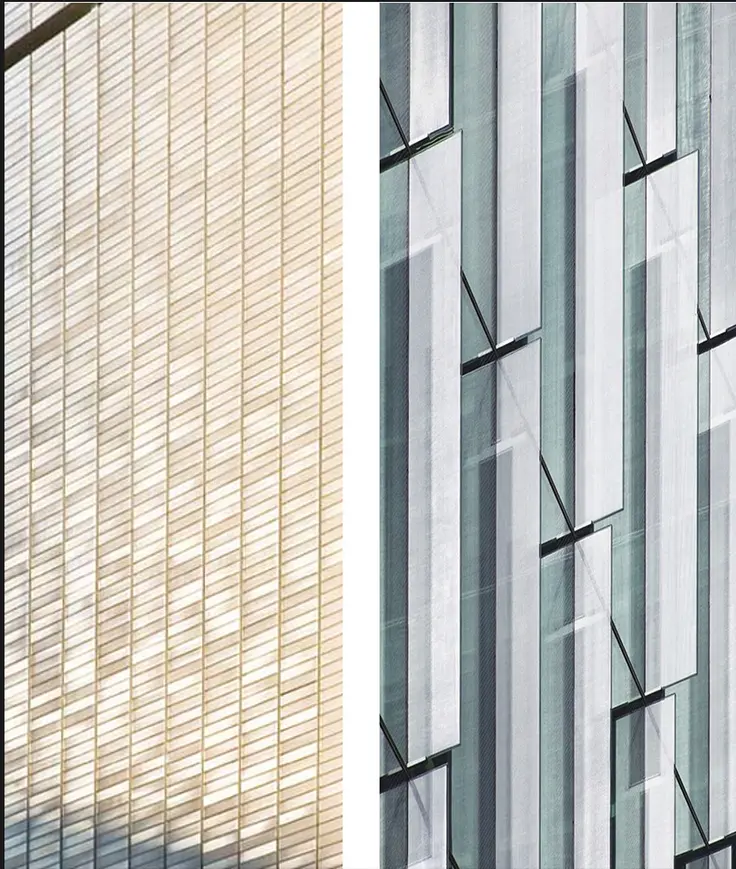 Enlarge Image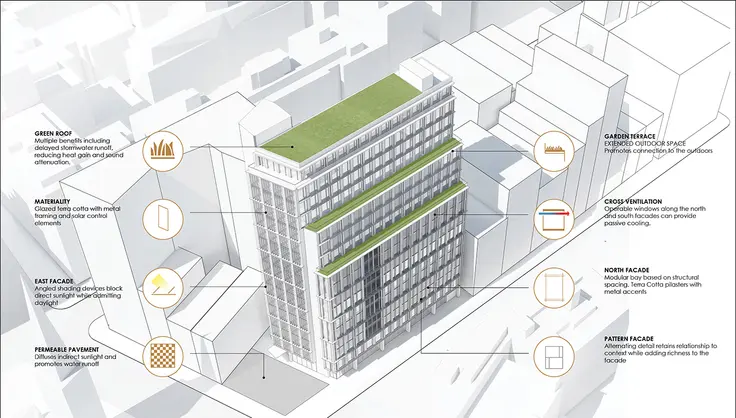 Enlarge Image
Other salient aspects seen on CetraRuddy's drawings are a commitment to sustainability. The plaza is to be laid with permeable pavement, the facades feature shading devices to block direct sunlight, and multiple garden terraces and a green roof would reduce heat gain and storm water runoff.
Other office buildings planned for the area include a 258,000-square-foot tech hub dubbed
14th @ Irving
. The facility would bring a job-training center and workspaces for local start-ups, according to the mayor's office. Another office building at
827 Broadway
is planned to have 70,000 square feet of offices and rise 14 floors. Also nearby is a 15-story residential building rising at
809 Broadway
.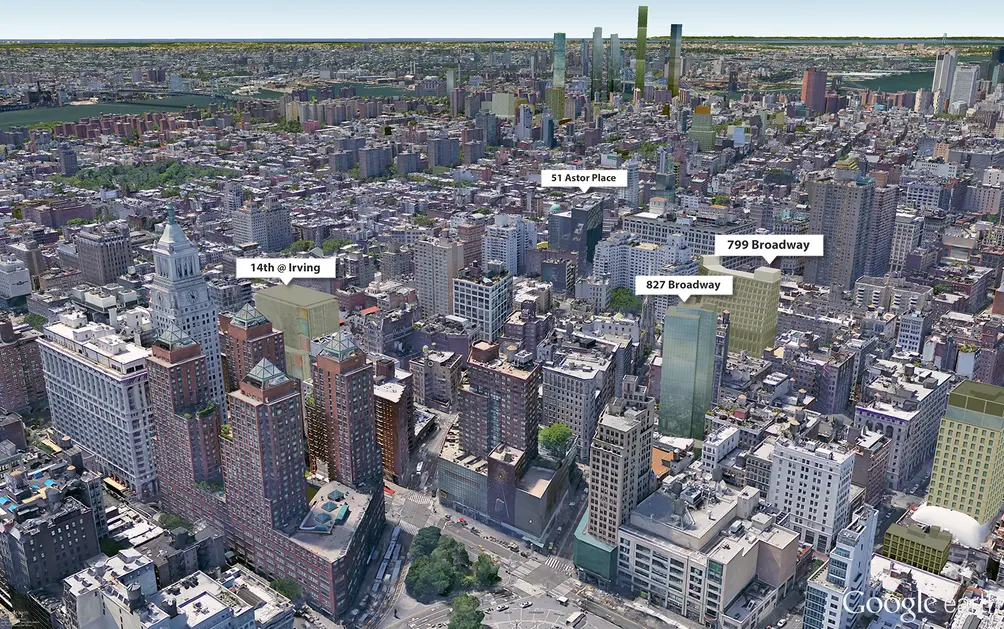 Normandy Real Estate Partners has not engaged CetraRuddy nor envisions anything resembling this depiction down the road when the opportunity to redevelop the asset may become available.
Additional Info About the Building