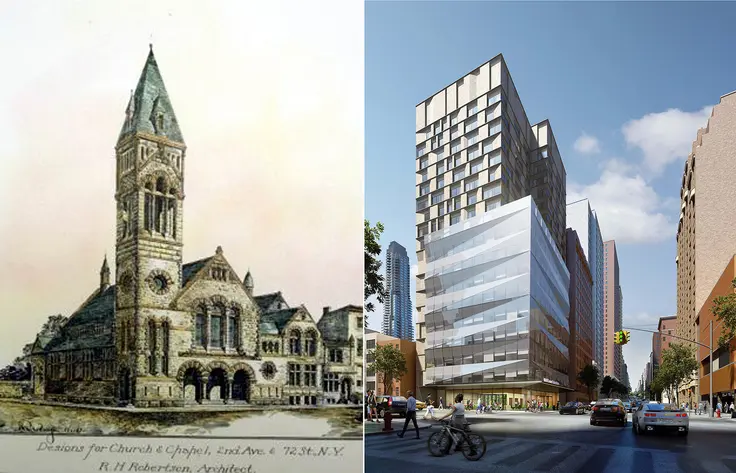 Near the corner of East 72nd Street and Second Avenue, the rocky Romanesque-style building that held the Church of St. John the Martyr was recently dismantled to make way for a new development led by the Chetrit Group. While plans for the site remain uncertain, especially now with the COVID-19 pandemic crippling the city and world, the through-block lot was wiped clean of the 133-year-old chapel building in recent weeks and retailers occupying the neighboring apartment building at
260 East 72nd Street
have mostly vacated.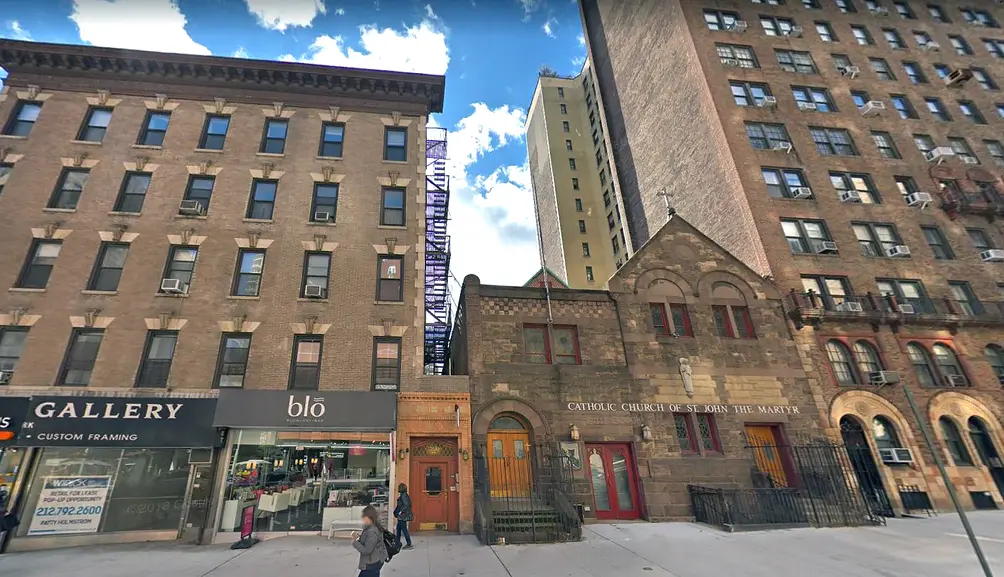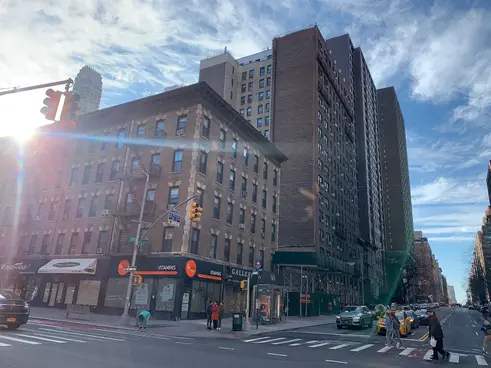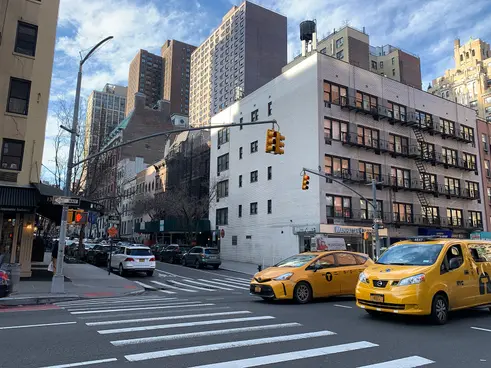 The Upper East Side church addressed at 252 East 72nd Street was built as a chapel building for a much larger, never realized structure for the Knox Presbyterian Church. Penned by prolific architect Robert Henderson Robertson in the mid-1880s, the full vision would have stretched to Second Avenue and celebrate its corner location with a 125-foot-tall bell tower.
Robertson, designer of the picturesque
The MacIntyre Building
near Union Square and the delightfully awkward
Park Row Building
across from City Hall, specified a heavy brownstone-faced building with rounded arches-- a vigorous style very much in-vogue during the late 19th century.
According to the New York Times
, the full scope was never executed because, in 1891, influential members of the congregation announced that they would secede over their disenchantment of a new pastor. The chapel building was refitted as a Roman Catholic church in 1904 and eventually became sandwiched between two pre-war aparment buildings. and stood for 133 years. With declining patronage, the church building closed in 2015 and the congregation merged with St. John Nepomucene and St. Frances Xavier Cabrini. In summer 2017, the church was deconsecrated.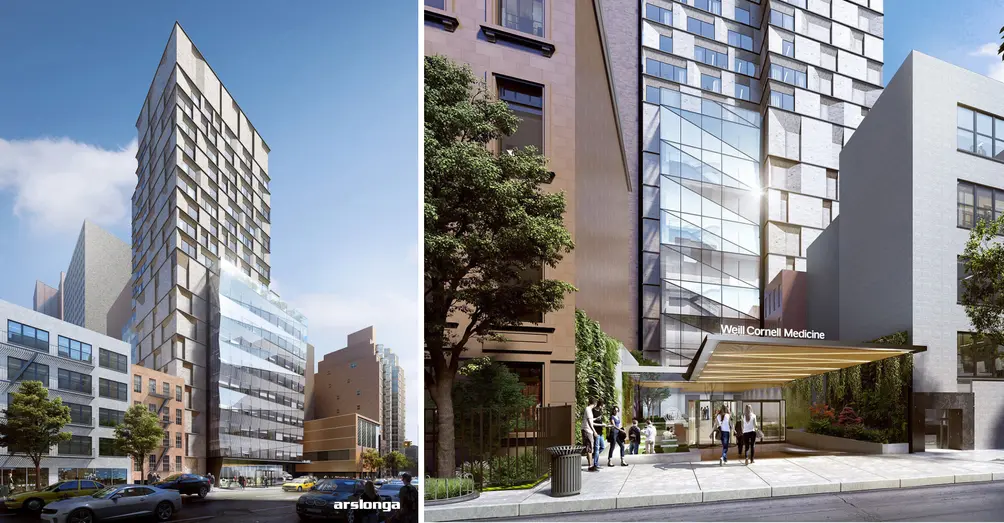 The neighboring apartment building was purchased by major commercial landlord SL Green for 27.1M in 2015 and later sold to an LLC, associated with the Chetrit Group for $47,262,700. It is assumed that both church lot and the corner lot will be redeveloped together. Prior to the pandemic, the lot was prime for residential redevelopment. The nearby condo,
The Charles
has sold units between $1,700 and $2,250 per square foot in recent years. Renderings have also surfaced showing the property redeveloped with a sizeable medical building occupied by Weil Cornell Hospital. Given the city's waning residential market, very apparent need for health care facilities, and proximity to large hospitals, a new medical tower here would not be far fetched. Stay tuned and STAY HOME.
Additional Info About the Building