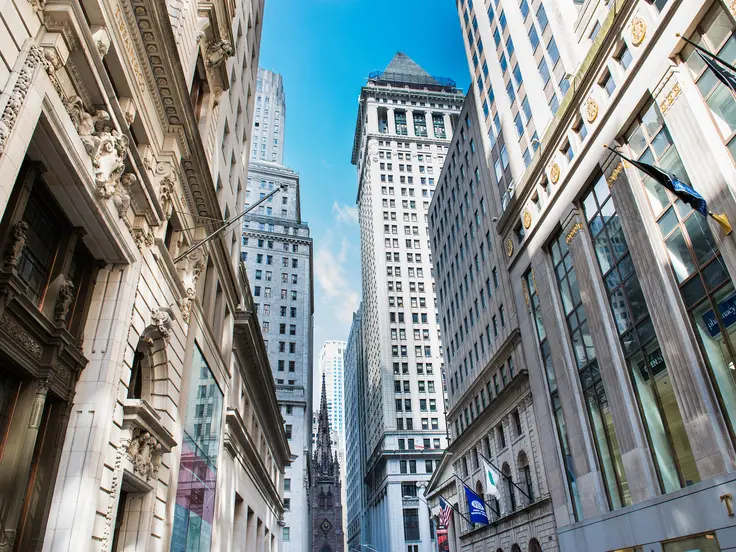 New Yorkers may be surprised to learn that they do not live in the world's loudest city. That dubious honor goes to Mumbai where noise levels have been known to reach close to 124dB. To put this figure into perspective, 124dB is somewhere between the sound levels typically reached by chain saws (120dB) and the take-off of military jets (130dB). However, this is not to suggest that New York is easy on the ears. According to a recent New York Times story, "
Building Is Booming 24/7. So Is the Noise
," last year, the NYC DOB 3,700 noise complaints about late-night construction. Besides construction noise, traffic congestion (75dB to 80dB), screeching subways (80dB to 100dB on average measured from an indoor platform) and jackhammers (110dB) all contribute to New York's unofficial status as the noisiest places on earth.
When it comes to noise, however, much depends on where one stands.
Midtown
consistently ranks among the city's noisiest neighborhoods due to its ongoing traffic sounds. By contrast, residential neighborhoods, such as
Park Slope
, rank relatively low on the noise meter. Still, escaping the city's noise altogether isn't easy. At peak hours, many of the city's restaurants report noise levels in excess of 90dB. The city's caged-in schoolyards have also been known to lend themselves to the production of staggeringly loud sounds. Finally, wherever one lives, the ever-present threat of jackhammers looms.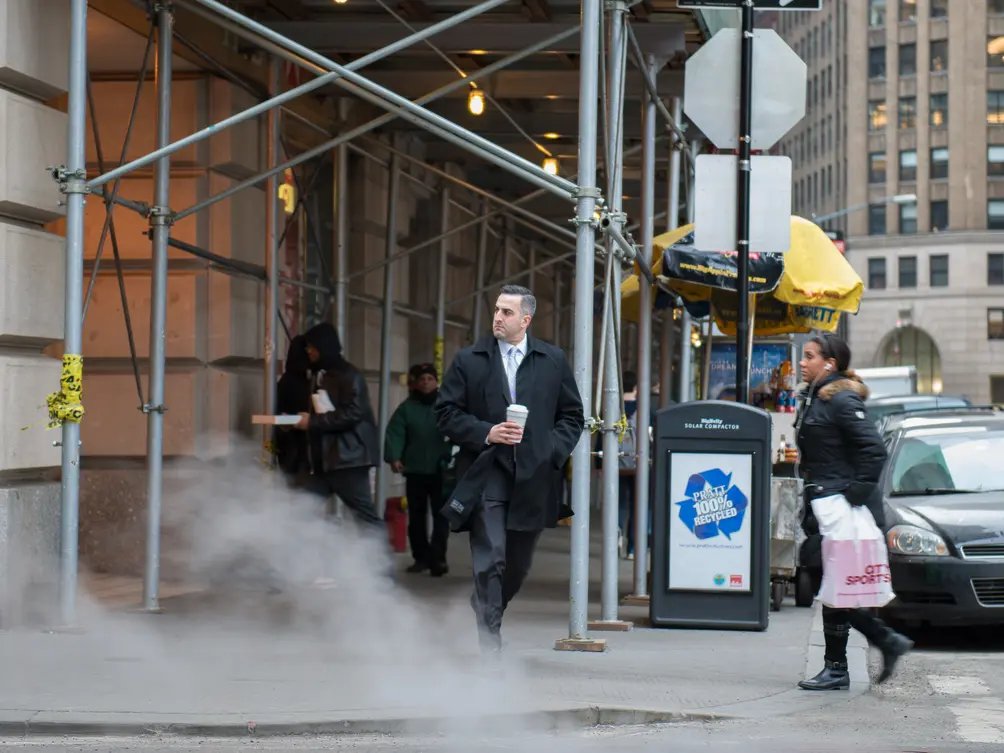 Recent Efforts to Mute the City
Given the difficulty of escaping New York's noise, it is no surprise that over the years many resident activists and city officials have made muting the city's deafening noise levels a personal mandate. City Councilor Margaret Chin, the representative for District 1, is the city's most recent crusader against noise pollution.
In November 2014, Councilor Chin proposed
Local Law 527
to amend the city's administrative code in relation to "city-wide ambient noise level monitoring." As stated in her proposed legislation, "The Council finds that noise pollution is widely prevalent in urban areas" and "noise pollution is associated with a variety of adverse health impacts including hearing loss, elevated blood pressure, sleep loss, increased heart rates, and cardiovascular constriction and labored breathing." Under Chin's proposed legislation, which has yet to be enacted, the city would be responsible for collecting and making public data on ambient noise across the city and for implementing noise reduction plans in problem locations.
While welcome and admirable, Councilor Chin's proposed legislation is simply part of the city's long—and so far, unsuccessful—war on noise.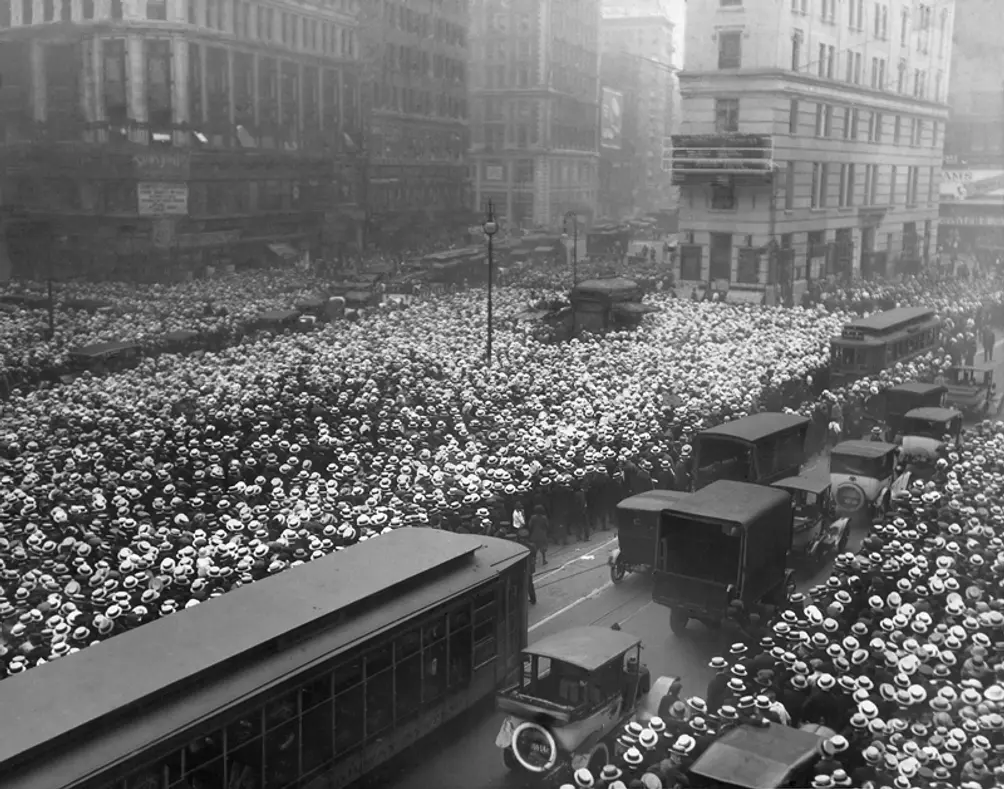 A Century-long Battle Against Noise
New York City's war on noise dates back to the early 20th century when the city declared itself the "noisiest city on earth." Since then, attempts to reduce urban noise have included research studies, awareness campaigns, legislation and aggressive crackdowns on noise offenders.
1906-1920: In the early part of the century, Julia Barnett Rice, a wealthy physician who had had enough with the whistle-blasting tugboats on the Hudson, founded the Society for the Suppression of Unnecessary Noise. Among other proposals, Rice called for the arrest of anyone who dared to set off a Fourth of July firecracker near a hospital. She believed that unnecessary urban noises, such as firecrackers, were impeding the recovery of the city's thousands of hospital patients.
1929 to 1930: Much like Councilor Chin's current proposal to manage urban noise, the city's Noise Abatement Commission was a data-driven solution. The commission used instruments to measure noise levels across the city and published questionnaires in local papers asking readers to list any noises that were keeping them awake at night. In 1930, the data was compiled in a 308-page illustrated report simply titled "City Noise." Like many commission documents, "City Noise" would ultimately have little impact on the city's soundscape. The document does offer rich insight into just how loud New York City was by the late 1920s.
1935: Under the La Guardia administration, October 1935 was proclaimed the month of "noiseless nights." During the campaign, radio announcers were instructed to tell their listeners to turn down their radios after 11 p.m. and police officers were instructors to issue warnings but not necessarily arrest "noise offenders."
1971: In November 1971, Project Quiet City, a citizen-led noise abatement initiative, opened a storefront on the Upper West Side. At the opening, 25 protestors carried "Make Love, Not Noise" signs as they marched down Amsterdam Avenue in a "silent parade" led by a 1972 Vanguard electric car with its signature soundless motor. The parade also included a protestor dressed as a silent film actor and a prototype for a reduced-noise garbage truck.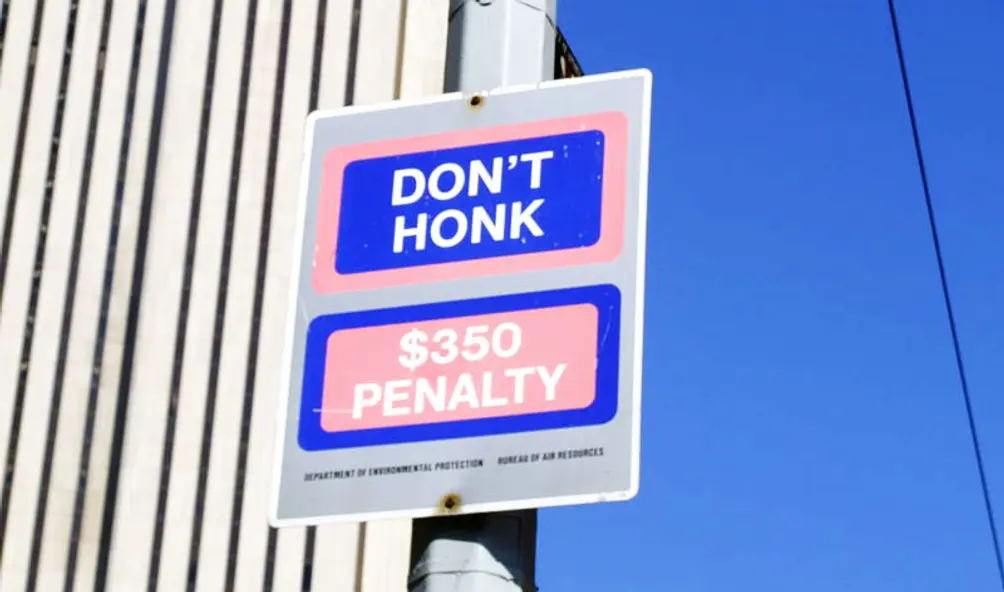 1980s to 1990s: Throughout the 1980s and 1990s, various New York City mayors responded to the noise problem with their own initiatives. In 1986, Mayor Koch introduced "Don't Honk" signs in designated quiet zones and imposed a penalty on anyone breaking the ordinance (rarely enforced, these signs were finally removed in 2013). Later, in 1993, the city established Operation Soundtrap, which put inspectors from the Department of Environmental Protection in police squad cars. The goal was to locate and fine anyone found blasting music from a car stereo or boom box.
2000s:
More recent efforts to address the city's noise problems have included Operation Silent Night, and the establishment of the city's 311 line. While 311 may provide an outlet for New Yorkers to vent about construction sounds, traffic noise and car alarms at any time of the day or night, 311 data, which can be accessed via the city's
OpenData
portal, reveals that the city's ongoing efforts to reduce ambient noise have failed. On any given day, noise complaints of all kinds top 311's list of complaints.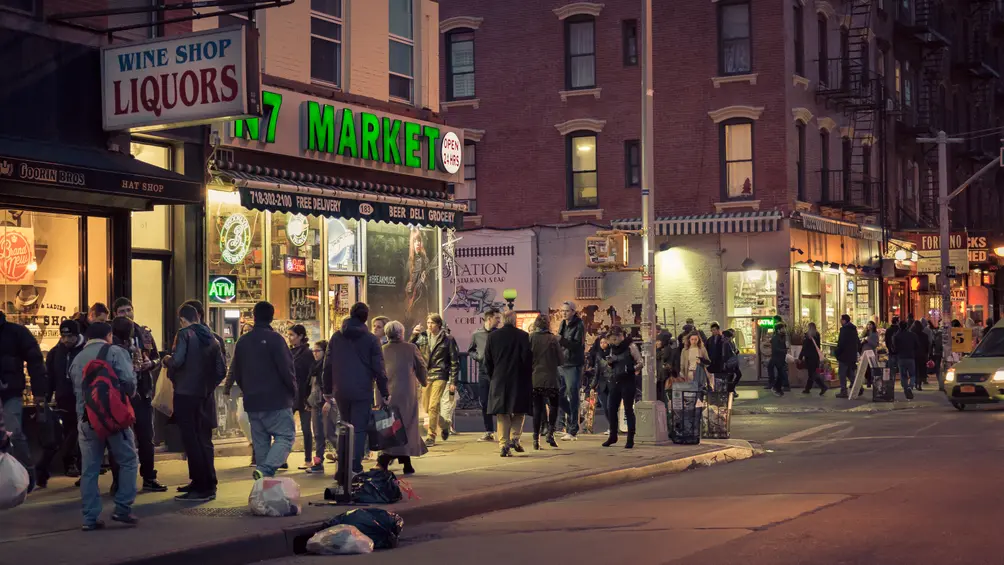 Escaping the City's Noise Pollution
Given the long and mostly unsuccessful efforts of activists and legislators alike to mute the city's noise, the real question is not how to suppress New York's ongoing noise but rather where and how to escape it. Unfortunately, escaping the city's noise can be a challenge.
Beyond being a persistent problem at street level, the city's ambient noise has a remarkable ability to travel and to penetrate materials of all kinds. This is because sound travels up and the higher up you go, the fewer obstructions there are to absorb sounds. As a result, living on the 20th floor of a high rise does not necessarily provide much more protection from noise pollution than living closer to street level. If you happen to be on the top floor of the
Time Warner Center
, you may hear fewer street sounds but by the time you reach the 55th floor, other sounds, including overhead helicopters, can pose a problem too.
The reality is that anyone hoping to escape the city's noise has only two choices. First, move to neighborhood where noise levels and noise complaints are consistently low. For example, recent 311 noise complaint data suggests that Brownsville, located west of
Crown Heights
in Brooklyn, is a safe bet. If you don't want to move to a neighborhood known for its silent nights, there is also the option of investing in soundproof windows. While soundproof windows will not block out all of the city's sounds, the best products on the market can reduce outside noise by 75 percent. Combined with a pair of earplugs, this may even give midtown residents some hope of sleeping through the night.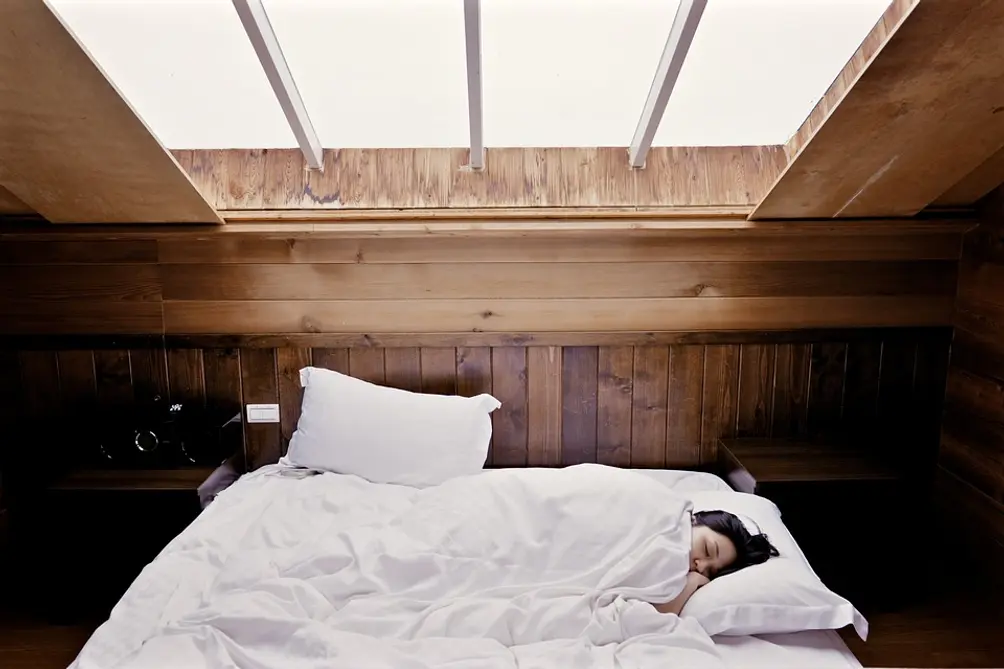 Additional Info About the Building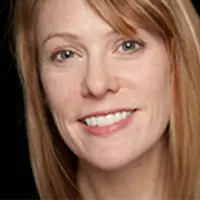 Contributing Writer
Cait Etherington
Cait Etherington has over twenty years of experience working as a journalist and communications consultant. Her articles and reviews have been published in newspapers and magazines across the United States and internationally. An experienced financial writer, Cait is committed to exposing the human side of stories about contemporary business, banking and workplace relations. She also enjoys writing about trends, lifestyles and real estate in New York City where she lives with her family in a cozy apartment on the twentieth floor of a Manhattan high rise.