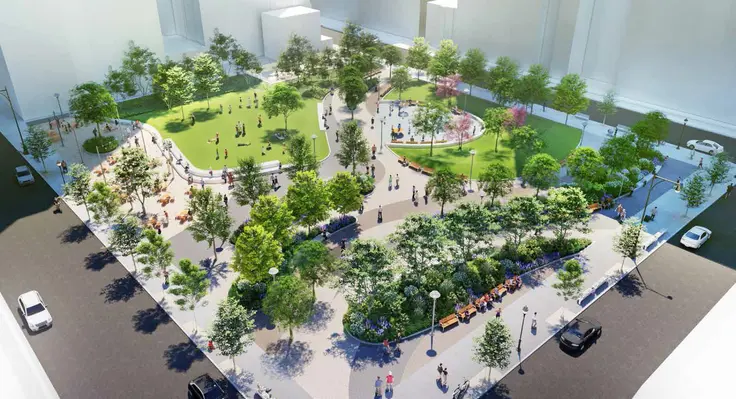 About 15 years since Willoughby Square Park was promised to the
Downtown Brooklyn
community, the 1.15-acre project took the next steps forward when the New York City Economic Development Corporation (NYCEDC) and landscape designer
Hargreave Jones
presented new designs for it at a Brooklyn Community Board 2 meeting (h/t
Bklynr
). The park has come a long way from the initial vision that put it on top of an underground parking garage, and the Executive Committee unanimously voted to approve the new plan.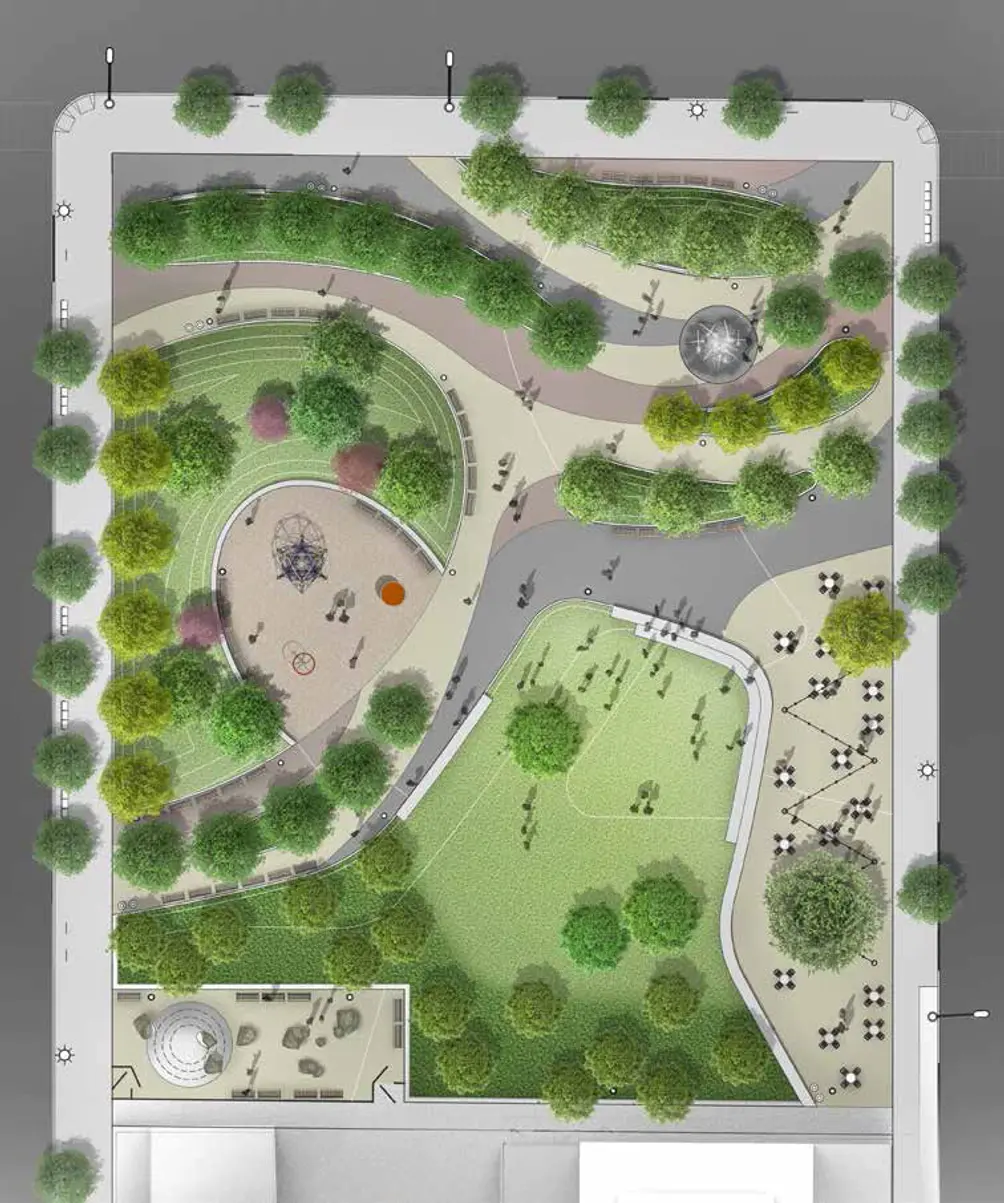 As Hargreaves Jones Senior Principal Mary Margaret Jones said, "Imagine the old plan but mirrored, flipped." Willoughby Square Park's original elements are still present in the new plan, but it appears to take the surrounding environment into greater consideration. For example, the seating area with tables and chairs is now across the street from City Point, which houses the culinary offerings of Dekalb Market Hall. The children's play area has been moved to a space across the street from new development on Duffield Street. And rather than serving as a centerpiece, a water element will be situated near the park's northeast entrance to welcome visitors.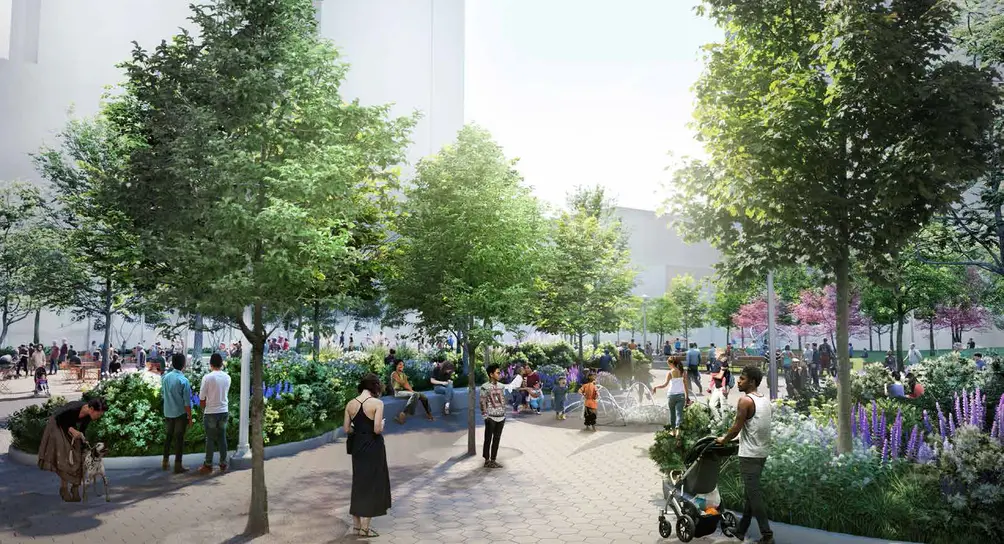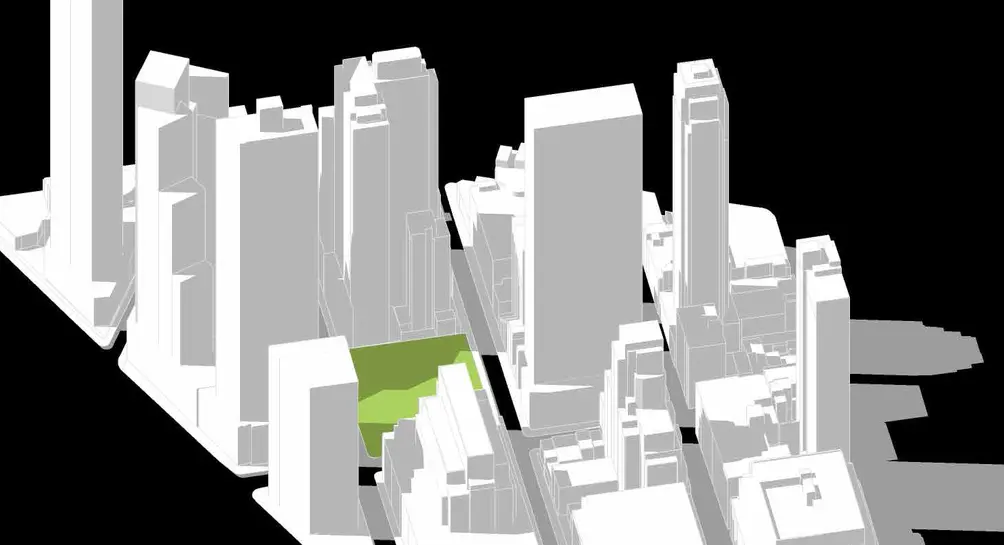 Despite the towering new construction taking place throughout Downtown Brooklyn, a shade study conducted by Hargreaves Jones determined that parkgoers will have moments of sunlight all year round. Trees, plantings, and expansive green space will offer the feeling of an urban oasis. Additionally, the NYCEDC is currently in partnership with the NYC Department of Cultural Affairs Percent for Art program to choose an artist for In Pursuit of Freedom, a permanent public art installation honoring Downtown Brooklyn's abolitionist history. No word yet on whether similar respect will be afforded to
227 Duffield Street
, a townhouse with abolitionist history where demolition permits have been filed.
A 15,000-square-foot
pop-up park
is currently in place, and construction of the official Willoughby Square Park will commence when this closes in the summer of 2020. Completion is estimated for 2022.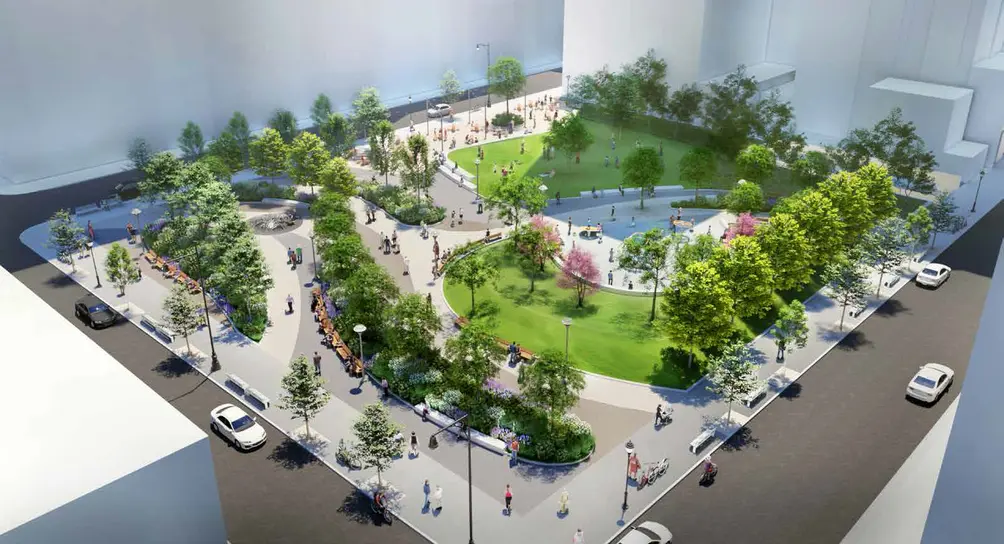 Additional Info About the Building