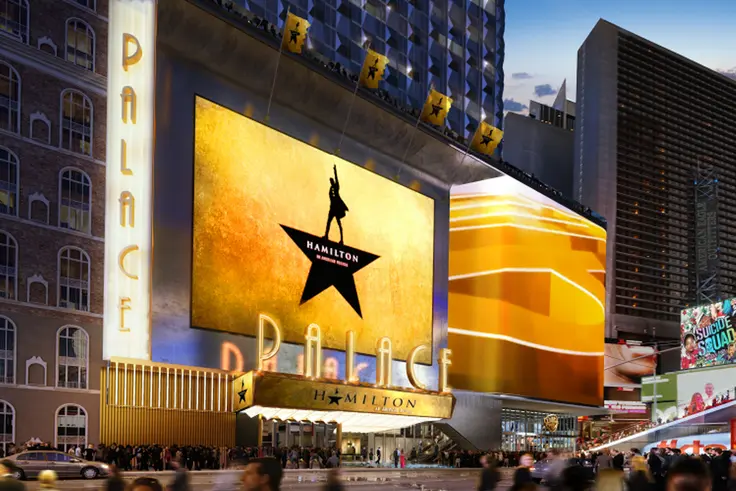 The pieces are falling into place for one of the most complicated repositionings of Manhattan property in some time. And by repositioning, we really do mean re-positioning. Times Square's historic Palace Theatre at 1568 Broadway will be raised 29 feet above its current level to make room for 70,000 square feet of new retail and entertainment uses. Earlier this month, the $2 billion scheme
moved closer to a reality
with deep-pocketed L&L Holding Company becoming an equity and development partner in the ambitious project.
Moving theaters for new development isn't unprecedented, however. Two decades ago, not far from the site, Forest City Ratner moved the landmarked Empire Theater on 42nd Street 168 feet west to make room for their mixed-use project that holds the Hilton Times Square Hotel, Madame Tussaud's Wax Museum, and an AMC theater complex.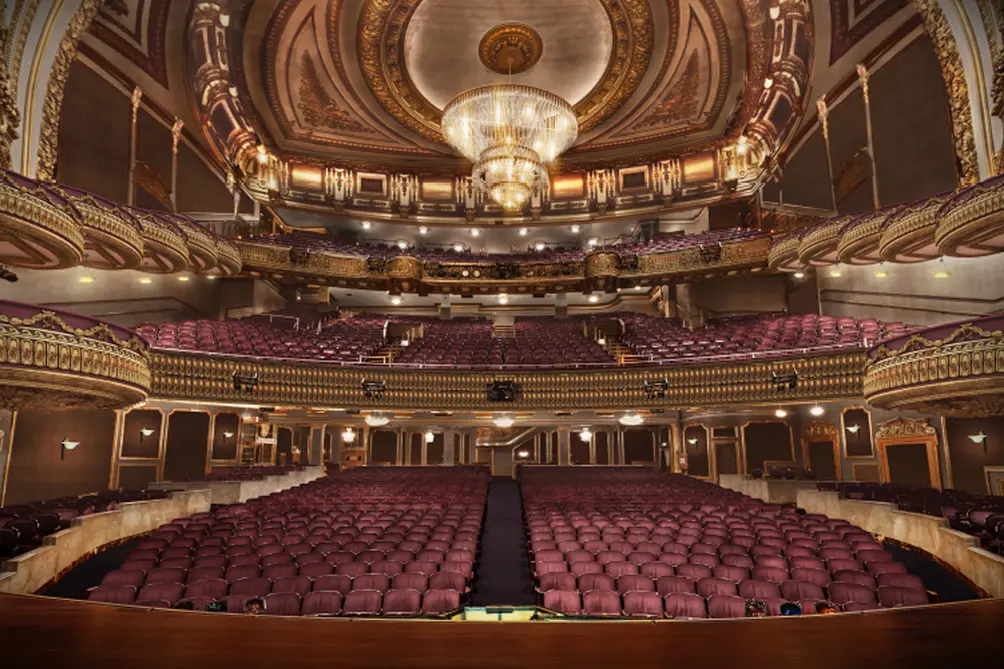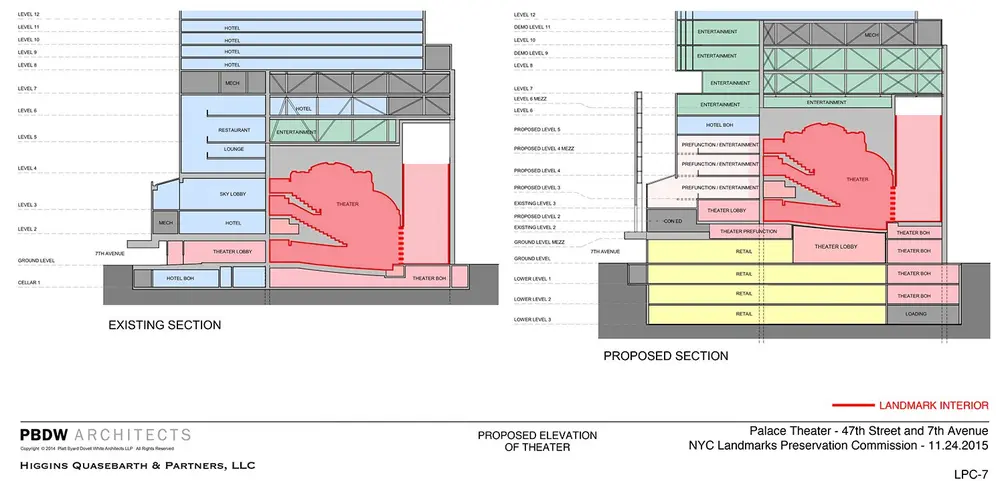 The Palace's new vision is being pushed forward by
L&L Holding Company
,
Fortress
and
Maefield Development
who will work with Palace Theater-owner, Nederlander Organization, to bring make the project a reality. The theater is enveloped by the 45-floor Doubletree Guest Suites Times Square hotel, which will live up to its name and will be nearly doubled in size from 395 rooms to 745. According to renderings, the hotel tower will receive a new glass façade and a sweeping LED screen at its podium that will complement the screen Witkoff Group recently
powered on
across 47th Street.
PBDW
with
Mancini Duffy
are the design masterminds at the helm. The Landmarks Preservation Commission unanimously-approved their proposal in 2015 that in addition to raising the theater will restore all its paintings and decoration work. There will also be new sets of stairs and escalators to bring patrons up from the street level to the theater lobby. There will also be a new exterior entrance and marquee along 47th street.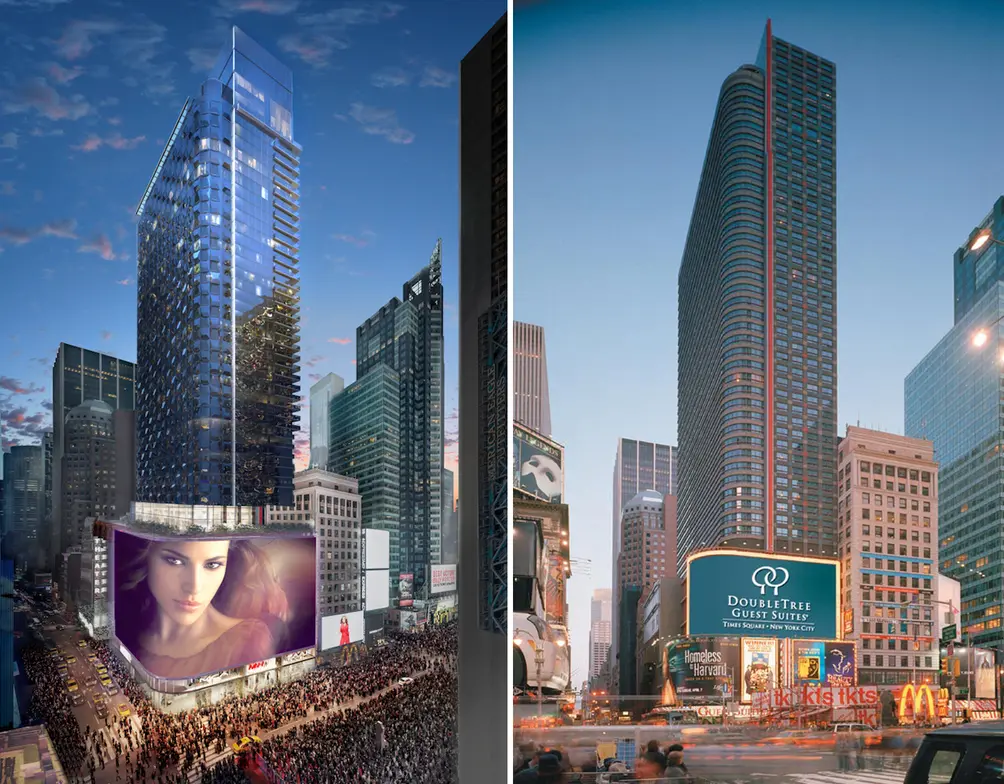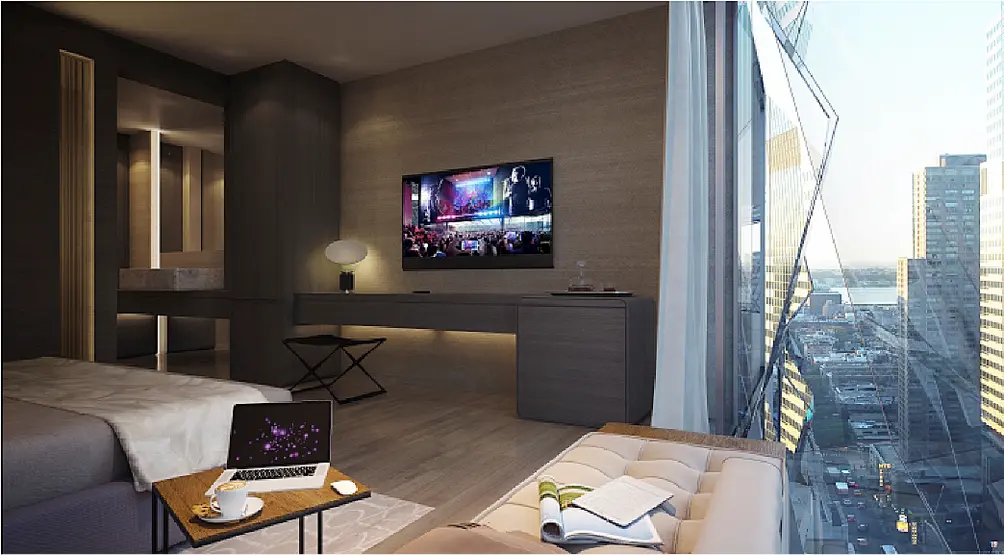 With Times Square retail rents being the second highest in the city, only such a prominent location along the coveted "bow-tie" could allow for such a plan to pencil out. According to an
article from the Observer
, "The space could take in somewhere around $165 million per year from potential retail tenants, making the somewhat eye-rubbing figure of $2 billion somewhat more understandable." In total, there will be 107,000 square feet of retail, entertainment, food & beverage and a one of a kind performance stage that opens onto Times Square.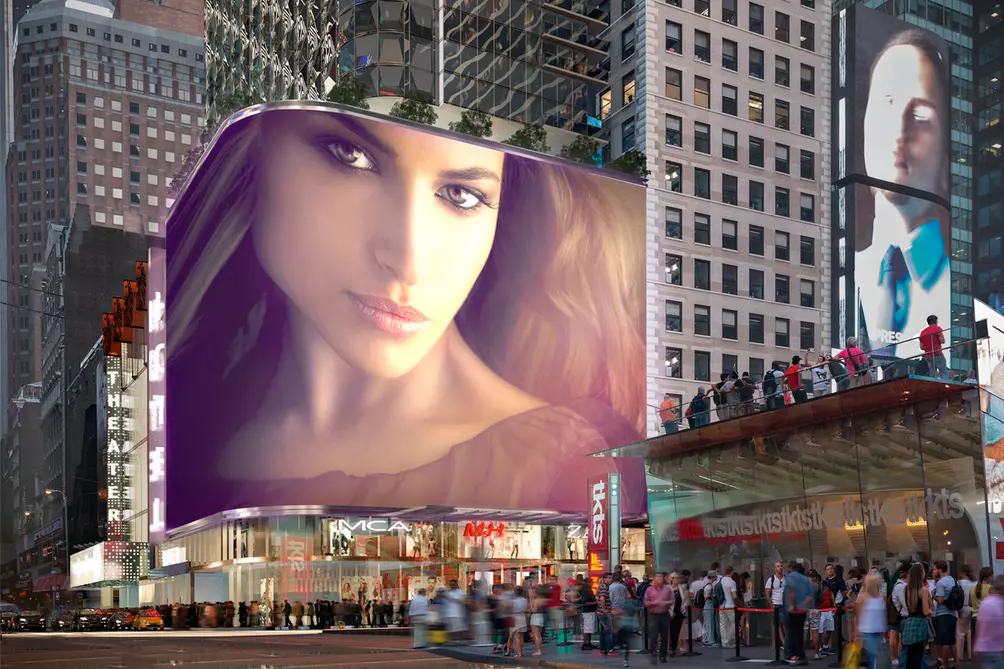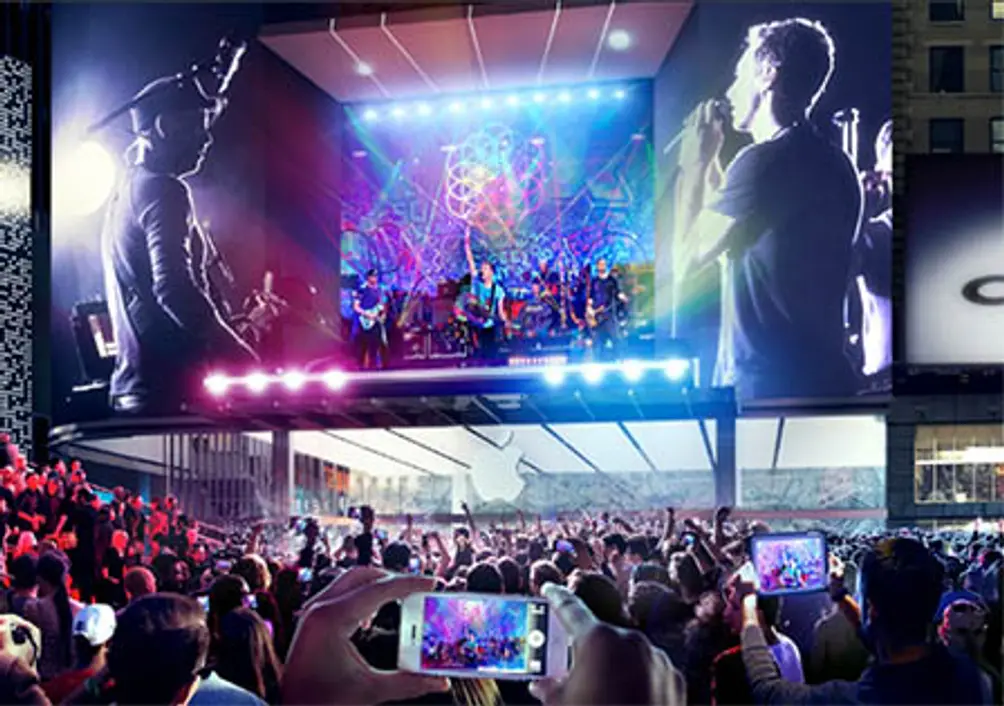 Additional Info About the Building