2017 kicked off in the face of great uncertainty regarding how a former New York real estate developer in the White House would affect New York real estate. Despite a tumultuous year of politics, the city chugged along with new development, construction ranging from affordable to luxury projects, and record-setting prices for the residential market. Still, the market showed some cracks with softening luxury prices and the increasing prevalence of rental concessions.

As 2018 approaches, New York faces a new uncertainty due to tax reform. Experts that include developers, brokers, architects and market analysts weigh in on how the new tax bill may affect New Yorkers, and just about everything else in our ever-changing market. Renters can rejoice over the continuance of concessions, and architecture buffs should get ready for more ambitious building designs. Though there are predictions for softening prices across the board, demand for living in the city isn't going anywhere, so it won't take a nosedive.

Keep reading for the CityRealty's full roundup of 2018 predictions.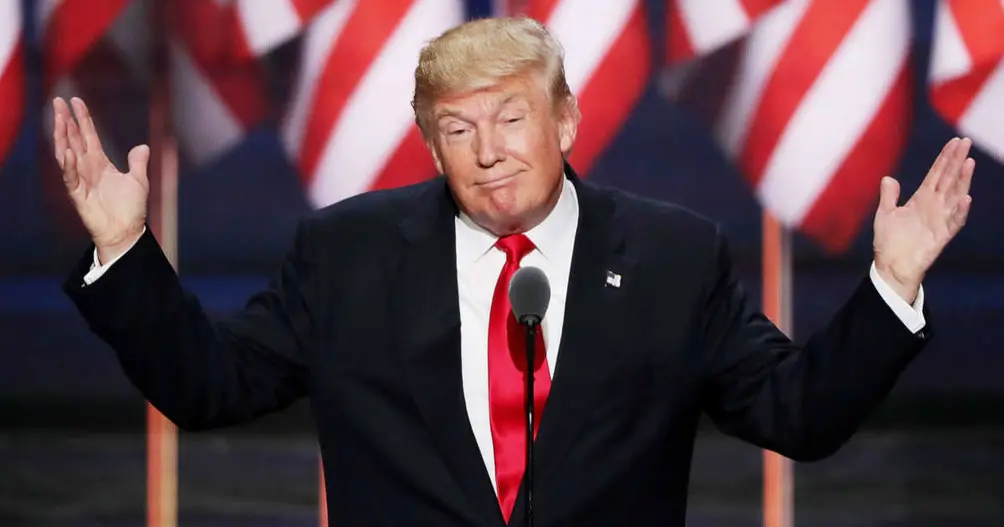 Trump's tax plan will have an unpredictable effect on the NYC market
"I think we are going to see one of three possible scenarios and perhaps a mix of the three largely in part to the new tax plan. First, the robust 2017 fourth quarter carries into 2018 with interest rates remaining low (the federal government is not likely to raise rates now that tax plan is likely to pass) and buyers will take advantage of an increase in inventory and a softening of prices. Second, inventory spikes from a knee jerk reaction to the tax plan, prices fall by 10 to 15 percent and perhaps more in ultra-luxury market, rental prices also spike so buyers choose ownership in the end and take advantage of softening and the remaining tax benefits of ownership. The worst case scenario for the real estate industry is that the market stagnates as everyone scurries to consult with accountants and waits to see how things play out with new tax laws. The patience dam will break eventually and I expect a volatile spring season, if not earlier." -Douglas Heddings, EVP of Sales, CORE

"While there is some thought to investment sales picking up due to tax cuts and tax reform, I think that it will not make a material impact on asset pricing and investment sales volume. Given that 61 percent of owned real estate is via pass-through entities (according to Cushman & Wakefield), firms will likely see an uptick in profit growth due to deductions being offered to this ownership. However, I do not think it will fundamentally shift real estate players to "get off the sideline" to undertake a buying flurry. Due to the complexity of the code and the uncertainty as of now as to which version of the bill will be passed, it will take most of 2018 for the real estate industry to feel direct impact. The general political uncertainty (and at times volatility) will still be a headwind on transaction velocity and robust value appreciation." -Anand Bhatia, Vice President, Bhatia Development Organization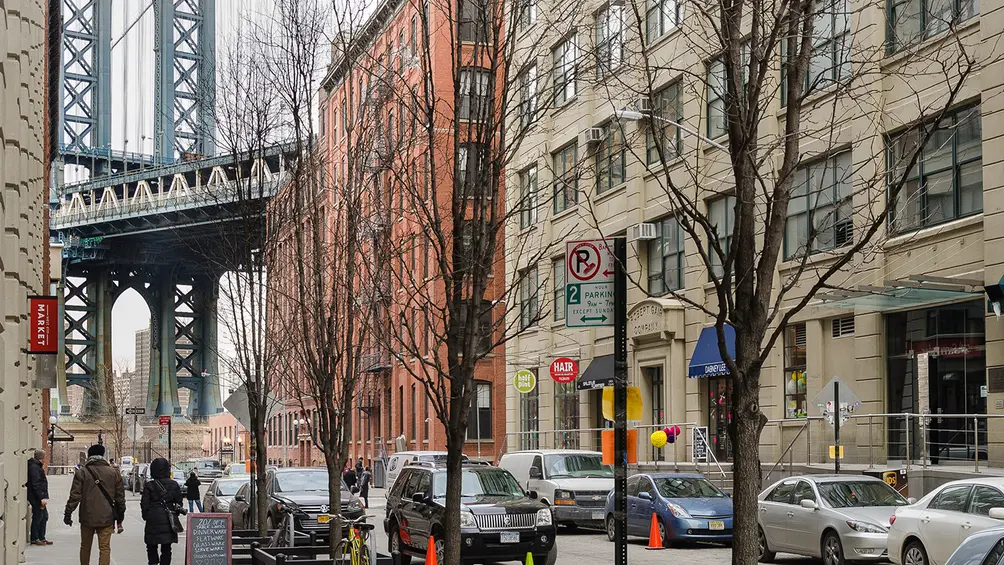 Brooklyn's market will remain strong
"I expect the Brooklyn market to remain very strong in 2018. Even though we are seeing a greater number of listings and those listings are staying on the market longer, there remains a demand for a townhouse that puts off a migration to the suburbs as well as demand for the space and vibe only found in Brooklyn. This will carry into 2018 with continued demand and increasing prices.

There are three facets to the Brooklyn townhouse market that I'm focused on in 2018. Who are the buyers? Where do they live before purchasing? Is this group growing, declining or staying the same? In 2017, 40 percent of townhouse buyers came from the creative fields while the largest growth sector was finance increasing from 8 percent in 2014 to 20 percent in 2017. In addition, 24 percent of townhouse buyers came from rental buildings in Brooklyn. Couple these data points with word I'm receiving from developers of new rental buildings that their tenants have both the salary and savings to buy it appears the townhouse market will remain stable in 2018 even in the face of the current tax laws." -Paul Johansen, broker with CORE

"I think 2018 is going to be a great year for the NYC real estate market, particularly in Brooklyn. There will certainly be some market adjustments, especially in light of any changes to the tax code. Regardless, people are always going to need to buy and sell homes. Properties under and around the $1.5 million mark will continue to be competitive in the new year. When the finance industry issues bonuses, first quarter sales will be off to a great start. While tax reform may give some initial pause, end of year bonuses should even things out. I'm keeping an eye on Kensington as an up and coming neighborhood for those looking to buy without adding too significantly to their commute time. On the whole, I'm optimistic about the outlook for NYC real estate in 2018." -Debra Bondy, broker with Compass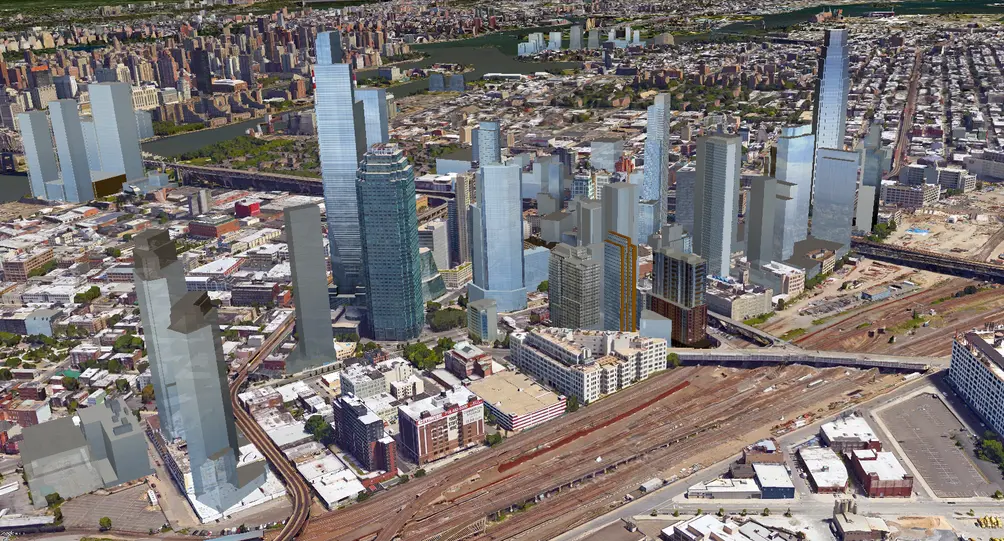 Brooklyn won't be the only rapidly-growing market outside Manhattan
"With pricing for both rentals and condos near all-time highs, people are going to continue to look for more affordable housing deeper in the boroughs. In Brooklyn, neighborhoods like Midwood, Flatbush and Prospect-Lefferts Gardens, which are currently off the radar for new arrivals to our city, may see an influx of new transplants. But I believe the big story in 2018 will be Queens. The evolution of already-booming areas like Long Island City and Astoria will continue unabated, and communities like Jackson Heights, Sunnyside and Woodside will see a lot of interest from apartment hunters and developers alike. Cities and towns on the other side of the Hudson, like Jersey City, Harrison and even Newark, will also experience growth. In terms of inventory, there are still several large-scale new developments set in launch in 2018. However, in the years beyond, we will see the pace of building launches slow considerably." -David Maundrell, EVP of New Developments for Brooklyn and Queens, Citi Habitats

"In 2018, apartment seekers will be open to living in 'off-the-beaten-path' neighborhoods like never before. People's boundaries have expanded and huge swaths of the city that were once industrial or sleepy are now bustling with life. CitiBike, car-sharing services and the (wildly-successful) East River Ferry have changed the rules. These services are making it easier for residents in areas underserved by subways or buses to get around. The MTA isn't the only game in town anymore." - Gary Malin, President of Citi Habitats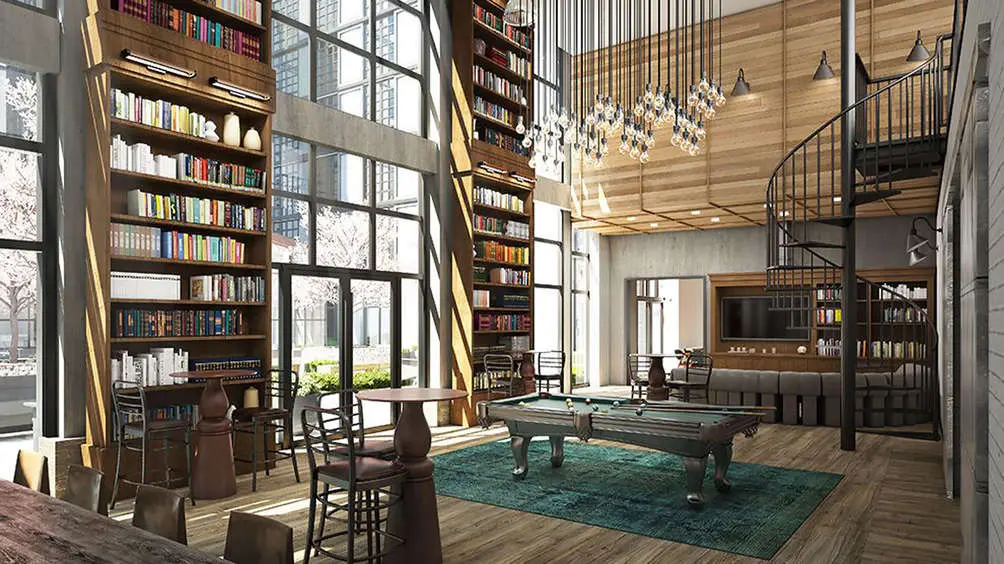 Heavily amenitized buildings aren't going anywhere...
"In 2018, we predict that more suburbanites will make their way to the city, to areas like Downtown Brooklyn and the far West Side. Heavily amenitized luxury developments that will be priced attractively are going to stand out to this type of renter, especially considering the concessions being offered market-wide. Overall, we feel the people coming to these areas will generally be looking for a new way of life in a more urban setting and will want new product at the right price." -Zoe Elghanayan, Principal and Vice President at TF Cornerstone

"Buildings with completed lobbies, amenity spaces, elevators and hallways will out-sell those that are incomplete; at 389 East 89th Street sales have recently surged with the completion of the roof-top terrace, third floor amenity suite, and new elevator cabs." -Ben Shaoul, President of Magnum Real Estate Group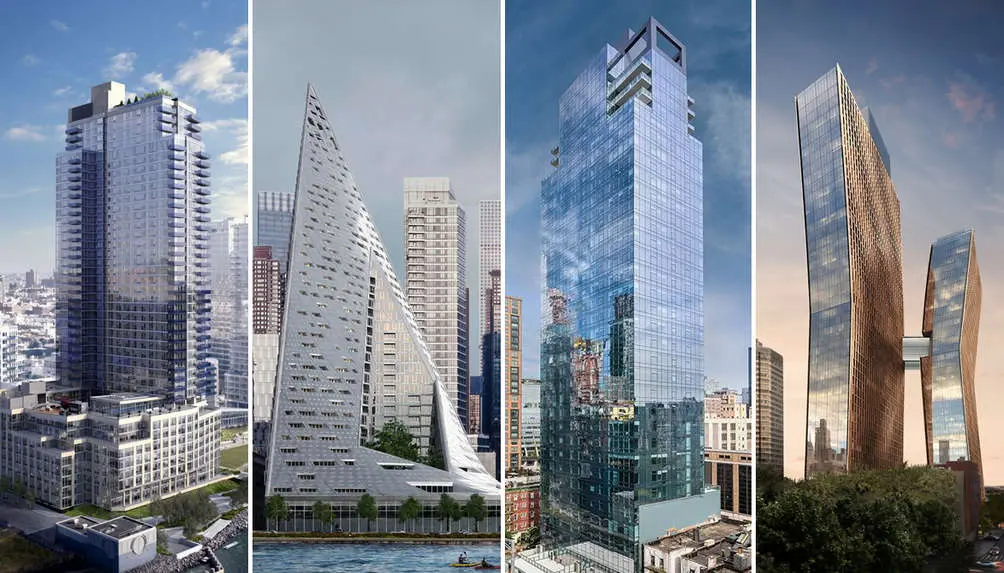 ...And renters can expect lots of options and concessions across the city
"For renters, there is a wealth of inventory from which to choose – and that will continue to be the case as even more new product comes online in 2018. Landlords will remain generous with move-in incentives in an attempt to create a sense of 'value' in the marketplace. The key factors that cause demand to spike are increases in employment and wages. It remains unclear what the G.O.P. tax plan will mean for hiring, but absent an economic shift that will cause incomes to soar, the rental market will likely remain price-sensitive. Despite the recent climb in the city's vacancy rate, market rents have plateaued near record highs. We have just about reached the limit of what most New Yorkers are willing, or able, to pay for rental housing. Finding an equilibrium between building owners and tenants – where both sides are comfortable transacting – needs to be the primary goal going forward." -Gary Malin

"Residential resales in Brooklyn were strong in 2017, even with the flood of new condo development, and this trend will continue into 2018. Rentals, on the other hand, are softening and the private landlord is beginning to offer incentives such a free month's rent or paying of the broker's fee. I see this continuing for the next 12-18 months as there is always demand for rental housing in NYC and even with an increased supply, the market will be able to absorb it, albeit with continued landlord concessions." -Trish Martin , Managing Director of Sales, Brooklyn, for Halstead

"Thousands of new rentals throughout the boroughs will continue to push the upper levels of asking prices in each area while simultaneously continuing to offer incentives to stay competitive and get renters in the door. Don't relate the sizable amount of new development to the new 421a tax abatement (Affordable New York) – we won't be seeing big results from that just yet." -Joshua Silverbush, Director of Market Insights, The Marketing Directors

Rental oversupply will affect the condo market
"In the rental market, increasing supply from rental buildings (which offer OP, no broker fee and even free rent), is giving tough competition for landlords of residential condos. I expect landlords of residential condos needing to be more competitive, either in lowering asking rent or covering broker fees." -Wei Min Tan, broker with Rutenberg

"Smart developers will realize instead of paying concessions and renovating to compete, they will begin to capitalize on the L train shutdown and the need for instant gratification (in the form of living near your office) and convert rental buildings to condominiums." -Jason Saft, broker with Compass
A slowing market might lower prices across the board
"My prediction is that we will see prices in land, construction, condos/co-ops and rentals drop across the board. Velocity in the market has slowed, and I think we will see more concessions and downward pressure on pricing, especially with rising interest rates and adjustments to the tax code, it will be harder to buy homes. As land prices drop this will allow for more transactional volume, so we will likely see a pickup in site acquisitions as developers capitalize on the lower prices. Construction costs on several disciplines will drop as contractors look to fill their 2018-2020 books. With the abundance of rental units requiring absorption, and stiff competition in that market as more units come online, rents will continue to drop and concessions will rise." -Josh Schuster, Managing Principal of Silverback Development

"I think the market in 2018 will be an interesting one: I think prices in all asset classes will continue to see downward pressure, while velocity will increase. Land, in my opinion, is still overpriced and needs to align with what buyers can pay. Pricing on land has come down substantially but I think there is still more room for it to come down. In regards to development, there has obviously been a tremendous amount of inventory in the luxury sector come online and we are already seeing it suffer." -David Shenfeld, co-founder of D.A. Development Group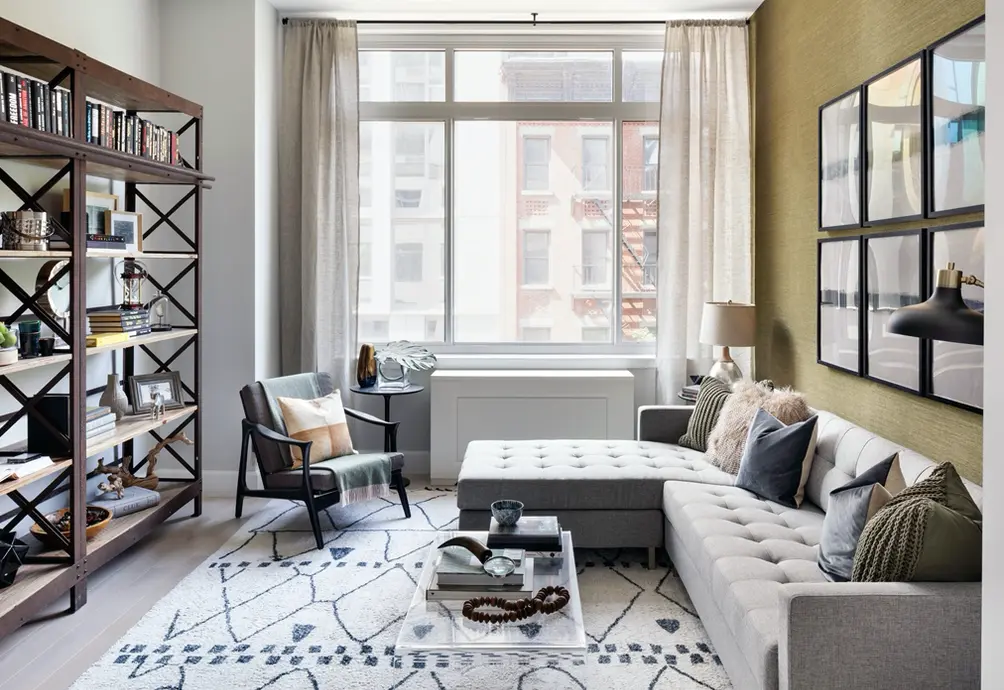 Developers will focus on "affordably priced" condos
"As for condos, I think anything priced sub $2k psf in Manhattan in the $1-3M range will continue to do well. My firm is focused on delivering design forward, smaller efficient residential condo units that are priced sub $3M in Manhattan and the boroughs, so we feel that our sub-market is relatively risk mitigated." -David Shenfeld

"Even more than in '17, there will be a 'flight to value,' benefitting developments such as 389 East 89th that are complete, highly amenitized, and offered at remarkably rational price points relative to the market in general." -Ben Shaoul

"Expect to see a larger portion of new Manhattan condo development come to market in the <$5M range. Developers and lenders know this is a sweet spot while demand above $5M has softened relative to the amount of inventory, particularly in the $10M+ range." -Joshua Silverbush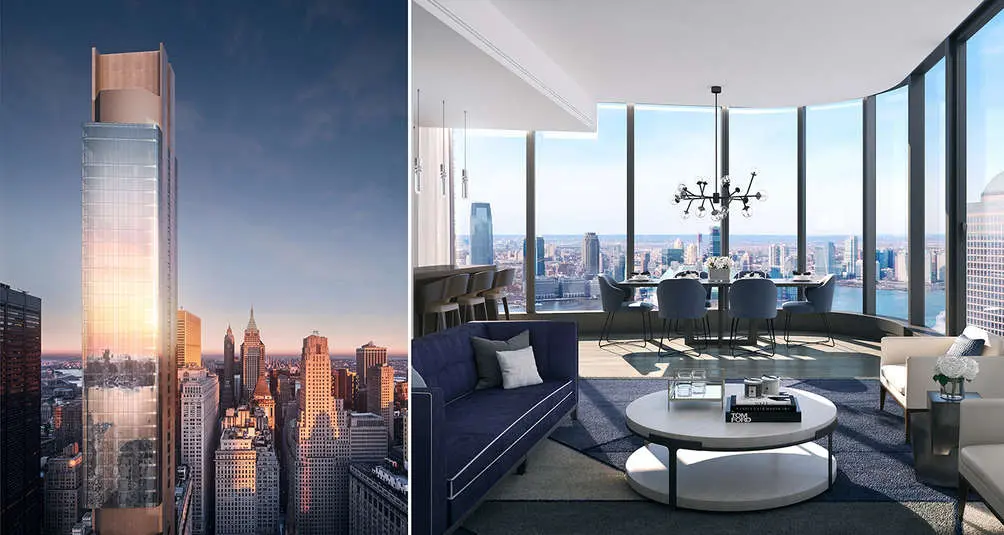 Demand will increase for smaller units
"Studios and one-bedroom condos should be most in demand because these cater to entry level buyers such as millennials and investor buyers. Millennials, given their size, would play a big role is helping us out of this challenging market. We will find out when spring arrives." -Wei Min Tan

"My prediction is for an ultra competitive resale market for smaller units... Midtown West has by far the highest amount of alcove studios and one bedrooms in high rises built in the 80s and 90s, which are no longer being built in most projects. There is an insatiable appetite for these sized units that can hit the sweet spot of pricing." -Jason Saft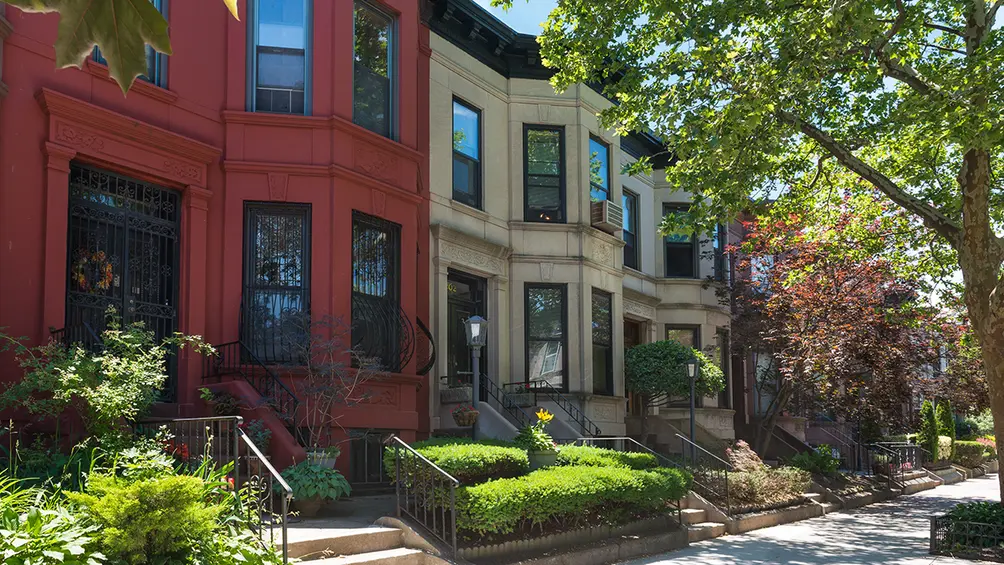 Neighborhoods to keep an eye on in 2018
"In Manhattan, the Financial District and Hell's Kitchen will be seeing a lot more residential development – both rental and condominium. In Brooklyn, Greenpoint will finally see some big buildings take shape while Bushwick and Bed-Stuy continue to see a solid amount of growth. The area where Prospect Lefferts Gardens, Prospect Park South and Flatbush converge will be increasingly talked about. Queens new development continues to focus on Long Island City, Astoria and Flushing with only limited new residential product being delivered in between. Activity in LIC will go on unabated with people still talking about the retail that's needed but no one quite doing enough to actually bring it." -Joshua Silverbush

"The expansion of full service rental buildings into Upper Manhattan and further into the boroughs will strengthen as millennials increasingly consider neighborhoods like Downtown Brooklyn, Williamsburg and Astoria as equal to Manhattan in desirability. Downtown Brooklyn will see a shift with condominiums the next wave of development. These neighborhoods will, despite the broader retail market, also see continuing presence of national retailers." -Paul Travis, Managing Partner, Washington Square Partners

"I'm seeing the West 150s come alive. Folks young and old are moving there in the droves… buying and renting." -Kathy Berkowitz, broker with Rutenberg

"The UES renaissance will continue in both the condo and commercial sectors, as more retail along the avenues will be leased now that all the construction shedding and equipment has been removed. In addition, with the positive response to the Second Avenue Subway and several more phases in the pipeline that will continue to open up the area, we'll see more development pushing north and east." -Josh Schuster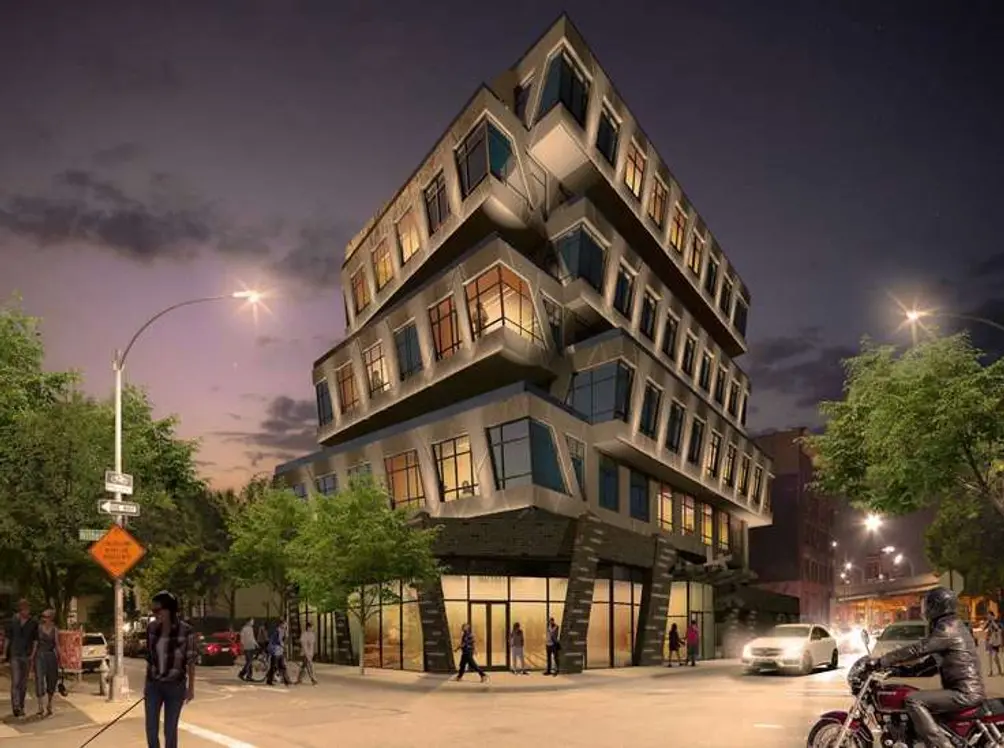 Architecture will get more ambitious
"The standards of living and working will be the differentiating factor between new developments, as the market reaches a state of equilibrium in terms of supply and demand. Architecture in NYC will respond to this demand by furthering standards such as Well Building and Passive House, and introducing new technologies, like high rise timber structures or environmentally responsive building envelopes. For example, 570 Broome, a recent design of ours to be completed in Fall 2018, is clad with a sintered stone rainscreen, where an invisible film is applied to the panels that breaks down airborne contaminants with the help of sunlight. UV rays trigger the facade to continuously self-clean in addition to reducing pollutants, thus improving air quality." -Tahir Demircioglu, founder of architecture firm Builtd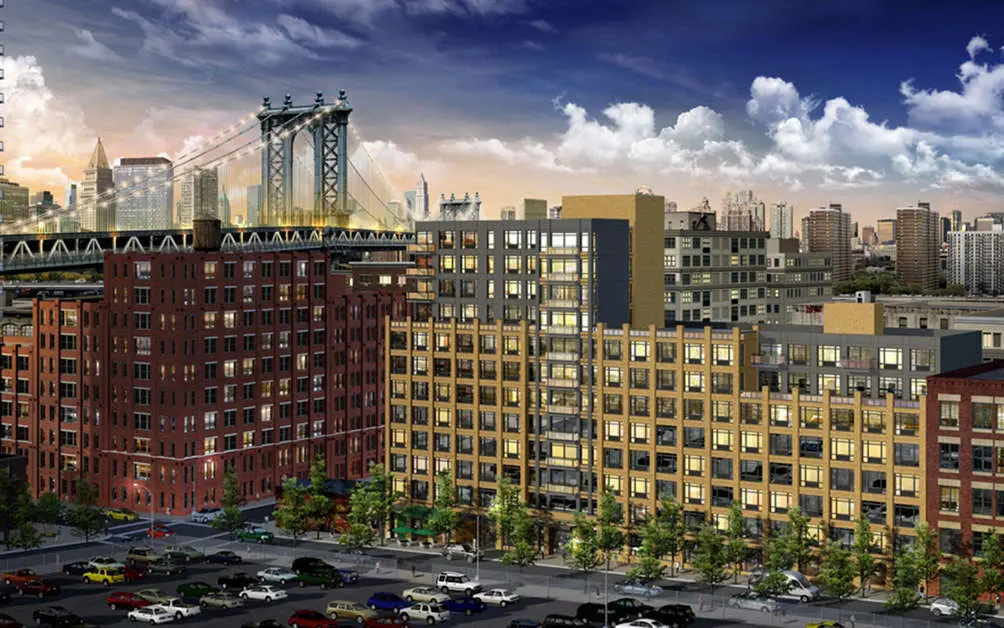 Continued need for affordable housing will affect the entire market
"Our robust affordable housing design activity is continuing in 2018. We have considerable design work on the boards, affordable as well as market rate and luxury. In 2018, affordable housing projects will be getting bigger. Our work underway includes a number of very large affordable projects, such as three in the Bronx and Brooklyn totaling 600 units. These involve our urban planning team as well as architectural design.

Another trend we see in 2018 is affordable housing increasingly utilizing many design elements found in market rate and luxury projects that improve "build quality." We will also see greater inclusion in affordable projects of features and amenities usually found in market rate buildings. Developers of affordable housing are obviously concerned about the impact of lower corporate tax rates on Low Income Housing Tax Credits. Such tax credits and similar programs enable private sector participation in "market" solutions to finance affordable housing development. Anything that mitigates the value of these programs will put a greater financial burden on local and state government as they fill the gap.

The need for affordable housing--new construction and rehab--is an ongoing reality in New York and throughout the country. There are social, political and economic consequences to interfering with a system that has proven to be productive and successful over the decades. The direct and indirect positive economic benefits of affordable housing development are profound." -Ariel Aufgang, principal of Aufgang Architects
Schedule an Appointment
To tour any of these properties, just complete the information below.
Or call us at (212) 755-5544
Additional Info About the Building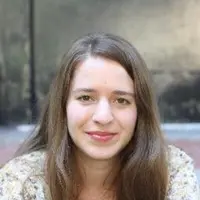 Contributing Writer
Emily Nonko
Emily is a Brooklyn-based writer who has covered New York City real estate, architecture and design for Brownstoner, The Wall Street Journal, Dwell and other publications. You can follow her on Twitter @EmilyNonko.
Off Market Listings
Off-Market Listings
Many apartments are sold off-market
without being publicly listed.
Contact us to learn more about off-market listings.
It's quick and easy. And never any obligations.
. I'm only interested in publicly listed properties.