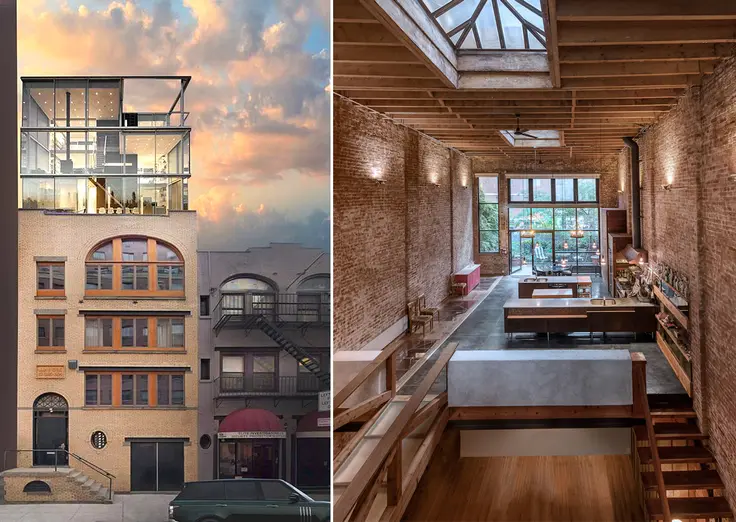 In New York Magazine's
recent review of Hudson Yards
, journalist Justin Davidson's laments the first half of the multi-billion development as "too clean, too flat, too art-directed." He explains, "This para-Manhattan, raised on a platform and tethered to the real thing by one subway line, has no history, no holdover greasy spoons, no pockets of blight or resident eccentrics — no memories at all." This is the common complaint about master planned developments - they go from being nothing to being so much in such a short span of time, with a single vision, relatively few players and no history. Part of what gives cities charm, depth, and meaning comes from a city's growing pains, its evolution, its use, and its reuse. Without those, planned communities shine a bit too bright they make you squint.
So when a characterful residential property like the converted warehouse-turned-townhouse at
536 West 29th
comes on the market, its history and renovation to modern perfection make the city breathe a collective sigh of relief.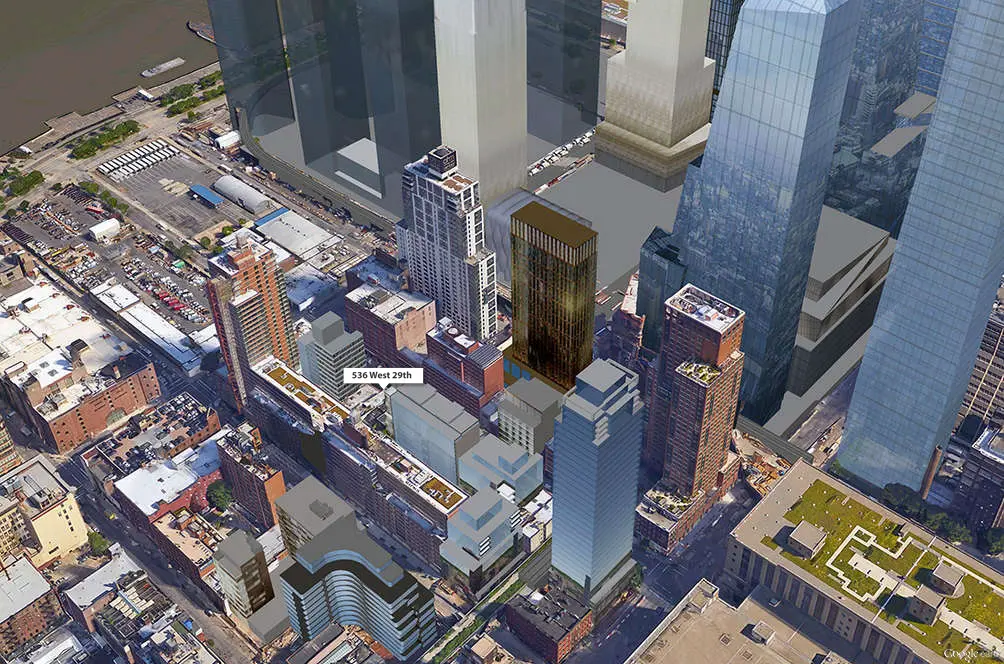 The building, located a block south of
Hudson Yards'
first phase was originally built in 1904 for the theater set designer John H. Young. Young built sets for producers like David Belasco and Florenz Ziegfeld, therefore, 536 West 29th was built with 34-foot ceilings to accommodate those massive backdrops. Additionally, Young had a huge library collection of over 10,000 photographs and 800 books that he used for historical and geographical reference for his designs and needed this space for.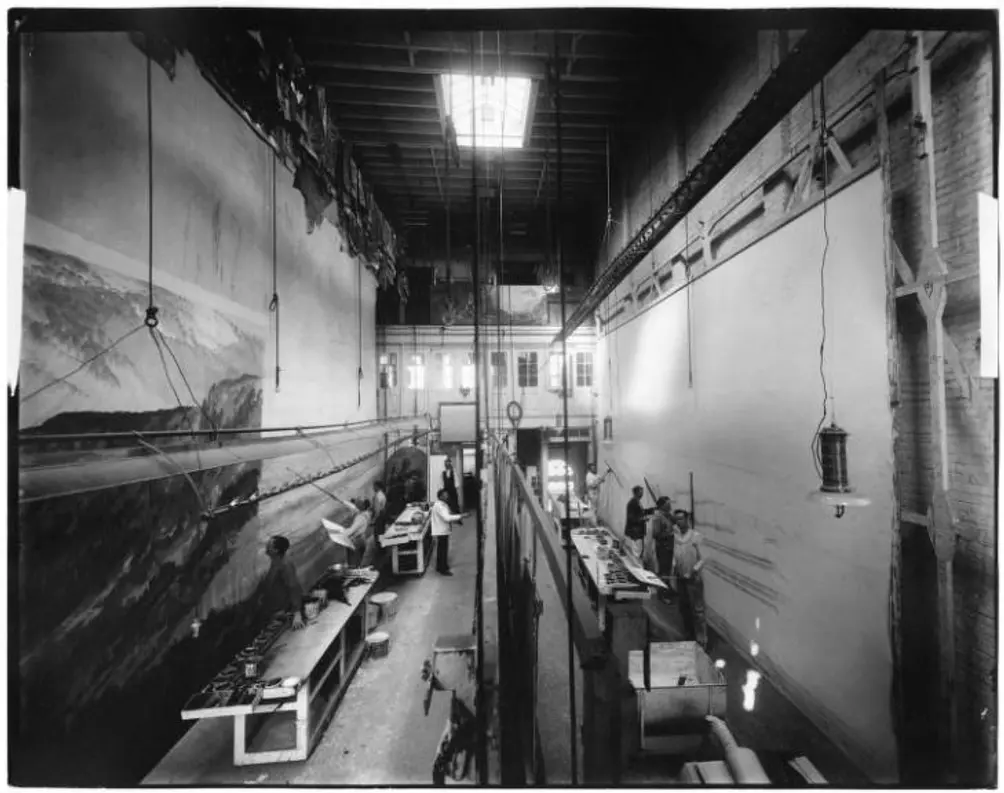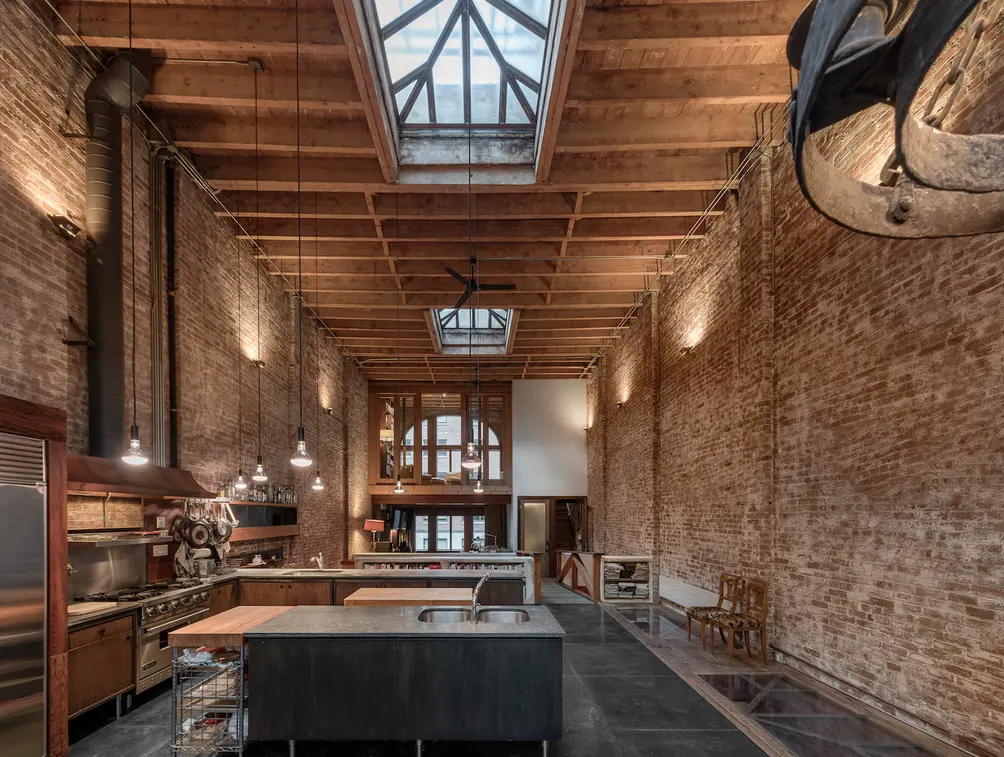 Young was said to first assemble a tiny model using the scale of one-half inch to the foot and then build the set to proper scale on this site. In 1902, the The New York Times said of Young's miniature sets, "The result being a degree of exactitude too marvelous to contemplate." Architect Arthur G. C. Fletcher designed the studio with all of the accommodations a set designer needs: double doors on the street level to allow for the large frames of painted canvas to be moved out (the average frame was 50 feet long by 30 feet high) and the large arched fourth floor loft window to provide enough of the northern light to illuminate the workspace.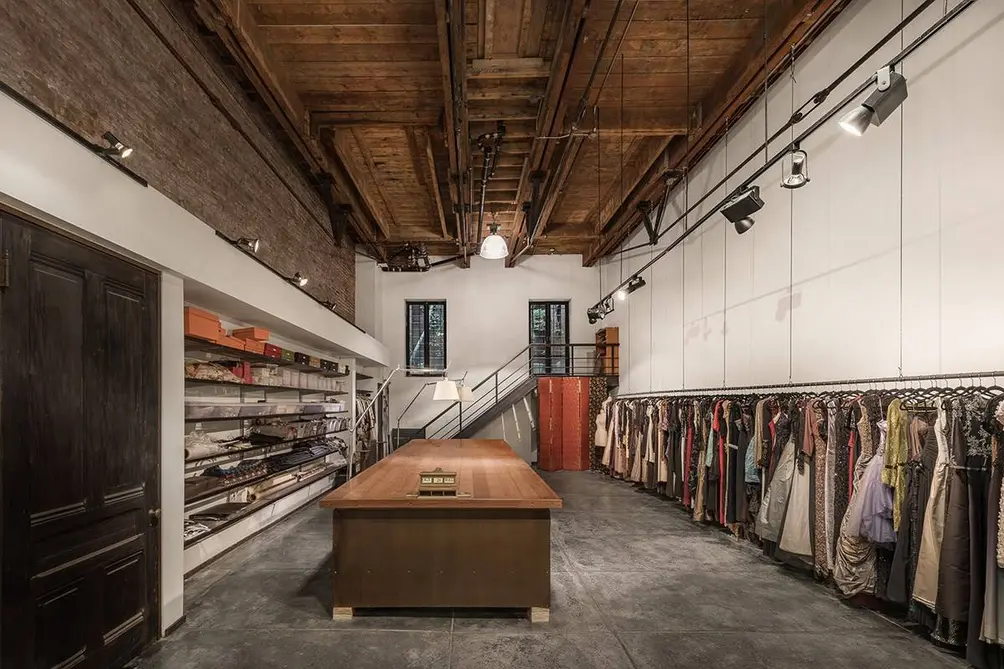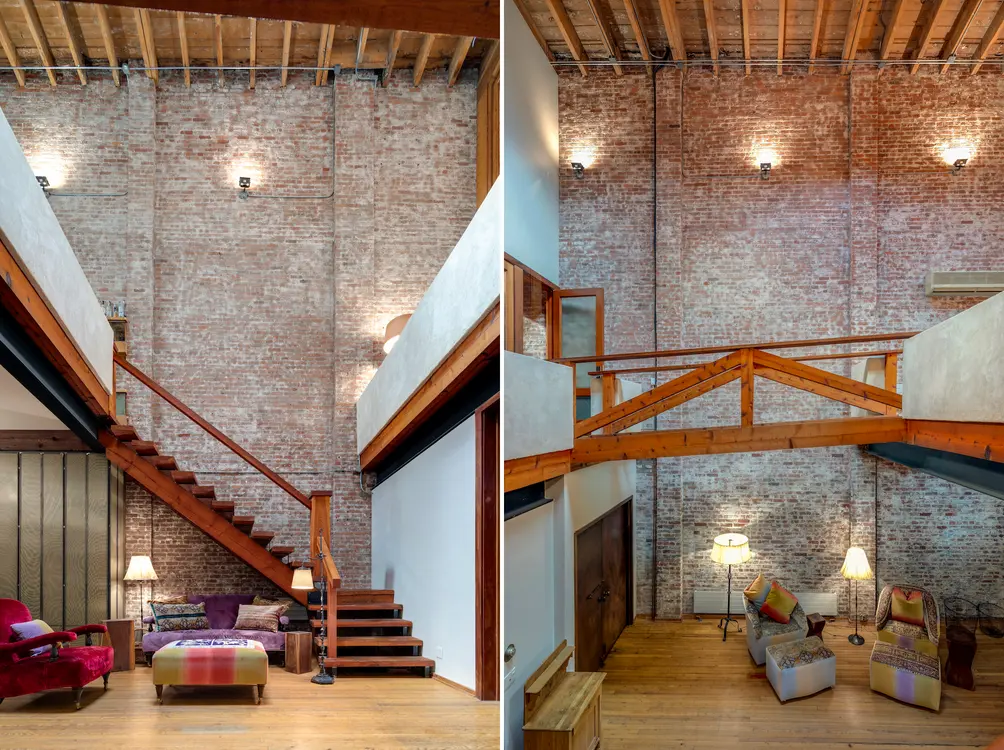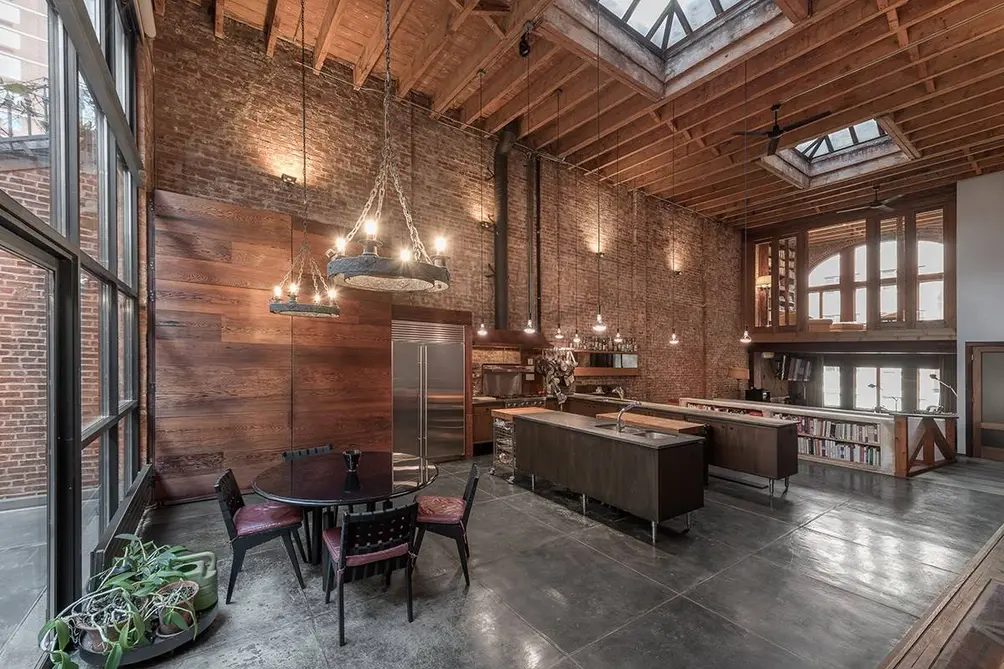 The adaptively-reused warehouse is now a single-family townhouse that was listed in its entirety last month for $18.5 million. According to the listing, marketed by Christie's International, the impressive home has 20' ceilings, a loft-like open-concept kitchen, and a dining and living area with cabinetry custom designed from California redwood and salvaged Cabernet Sauvignon wine barrels. Other timber accents include the custom redwood, walnut, mahogany, pine and cedar carpentry found throughout.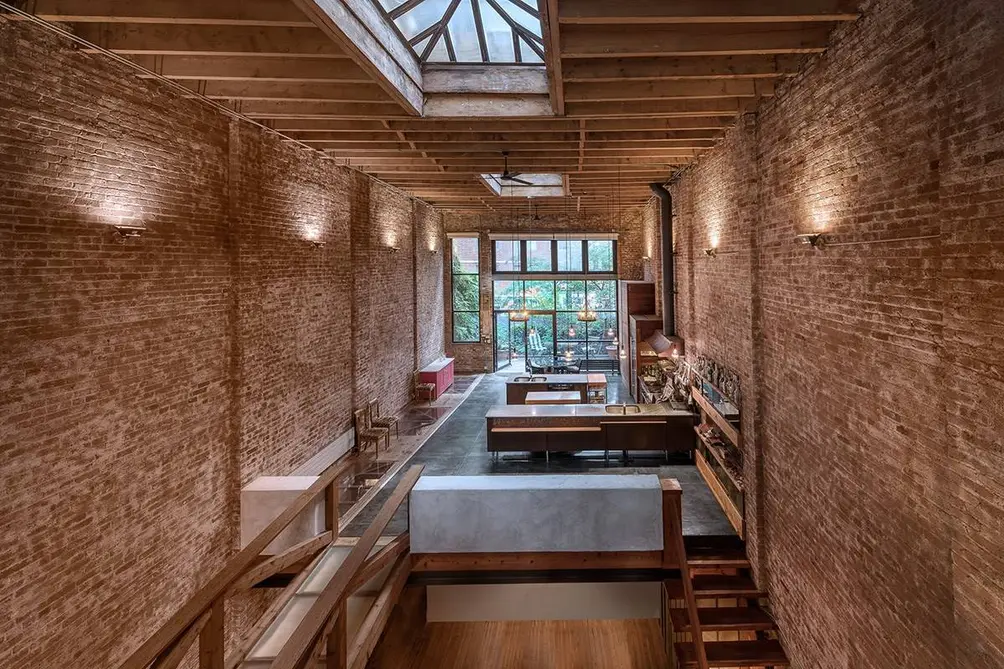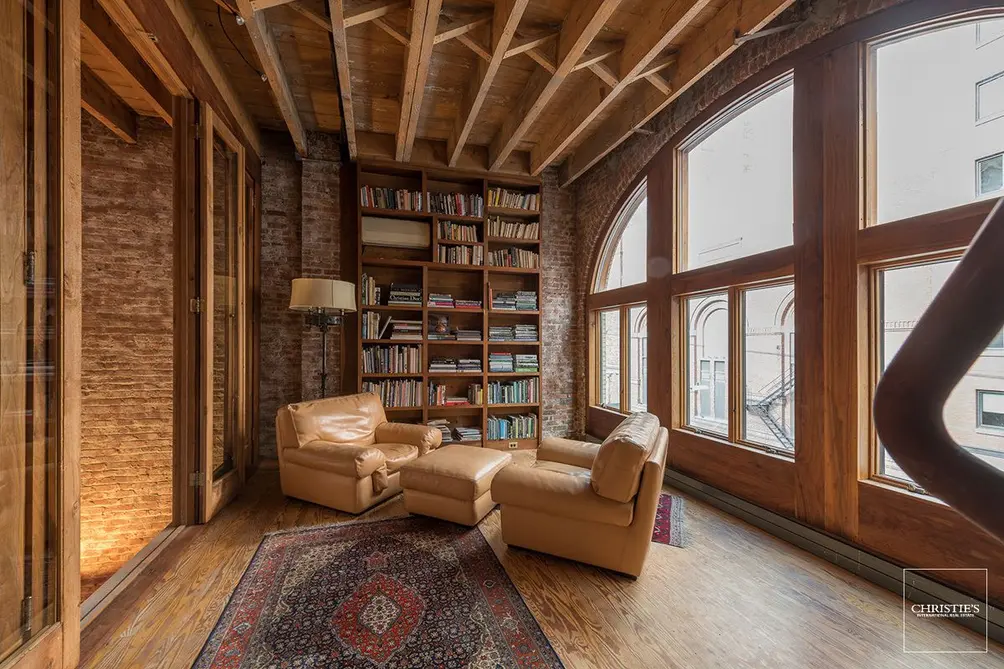 Light pours in through a wall of windows along the southern face of the building and majestic arched window anchors the other side overlooking 29th Street. Behind the building is a private garden framed by 22' tall Cor-Ten steel walls and topped with custom copper flashing.
The first floor is currently configured as a studio and the second floor has two bedrooms including the master. The third floor is the living floor and features the kitchen, dining and third bedroom/den connected via a dramatic glass bridge with custom cedar railings. Topping it all of is a cozy library sheathed in hand milled Hudson Valley walnut. The listing also mentions that unused development right allows for an expansion of up to 12,000 square feet allowing a buyer to nearly triple the size of the three-bed 6,400 square foot home.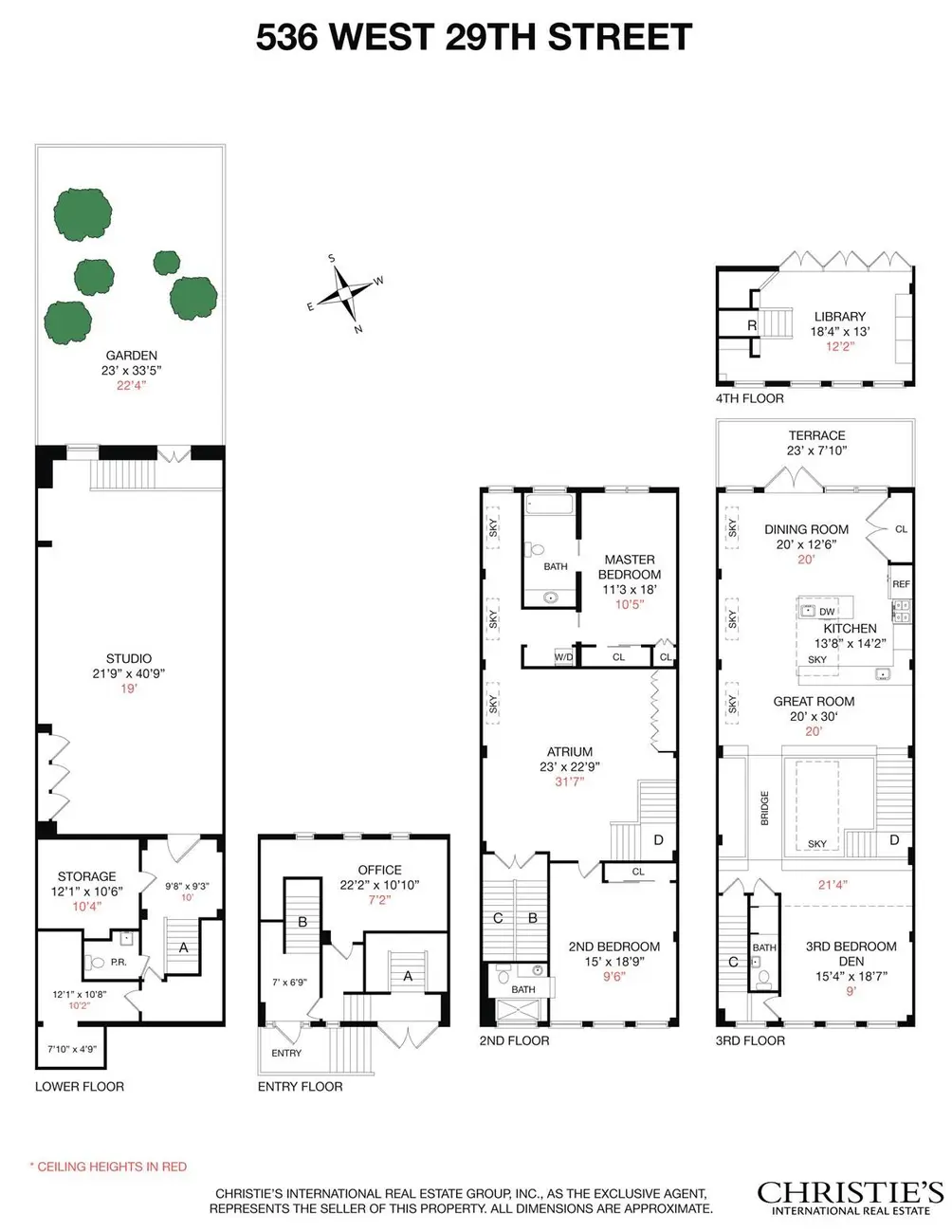 Additional Info About the Building