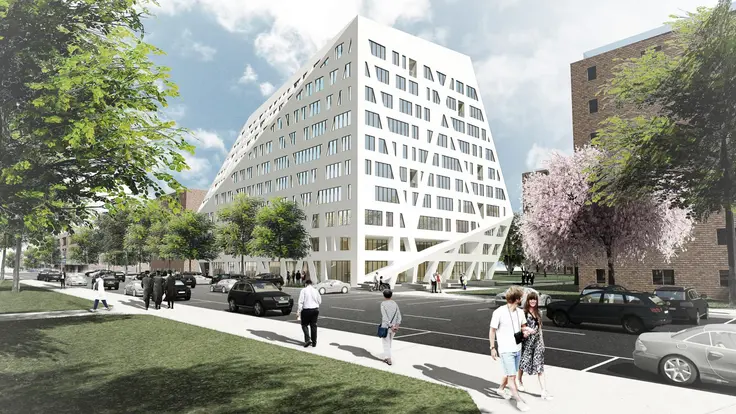 Updated 4/9/2018:
Daniel Libeskind's first ground-up project in New York will rise on the grounds of the Sumner Houses in
Bed-Stuy
, Brooklyn. The
acclaimed architect, artist, and instructor
has designed countless projects around the world including the Jewish Museum in Berlin and the master plan for the World Trade Center.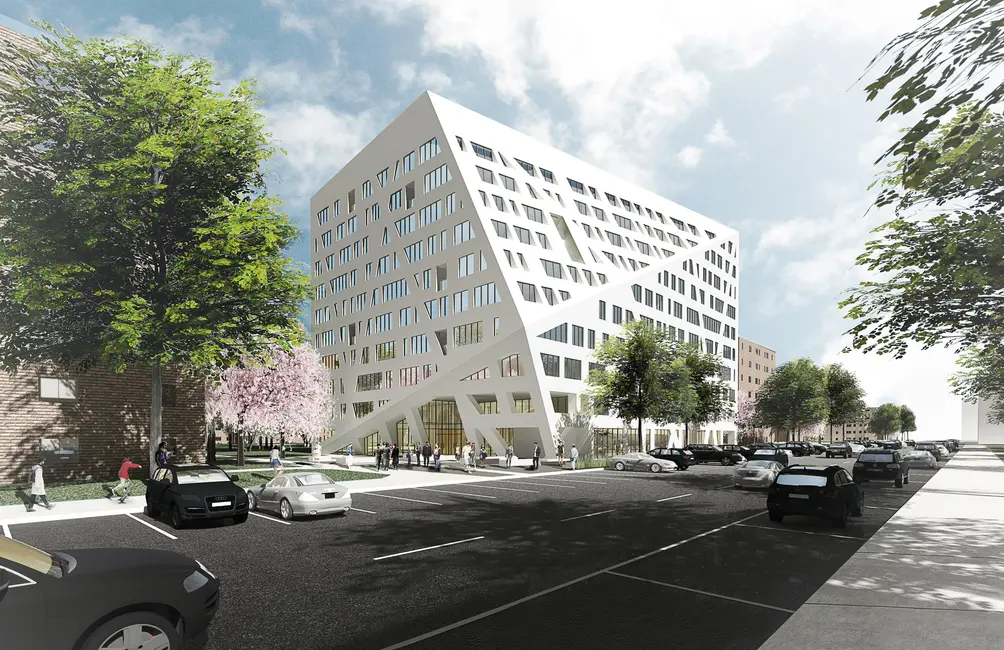 Three renderings posted by
Dezeen
show an angular, white-colored building sliced and diced by firm's signature un-orthogonal approach. A 10,000-square-foot community facility will be placed at ground level facing Marcus Garvey Boulevard.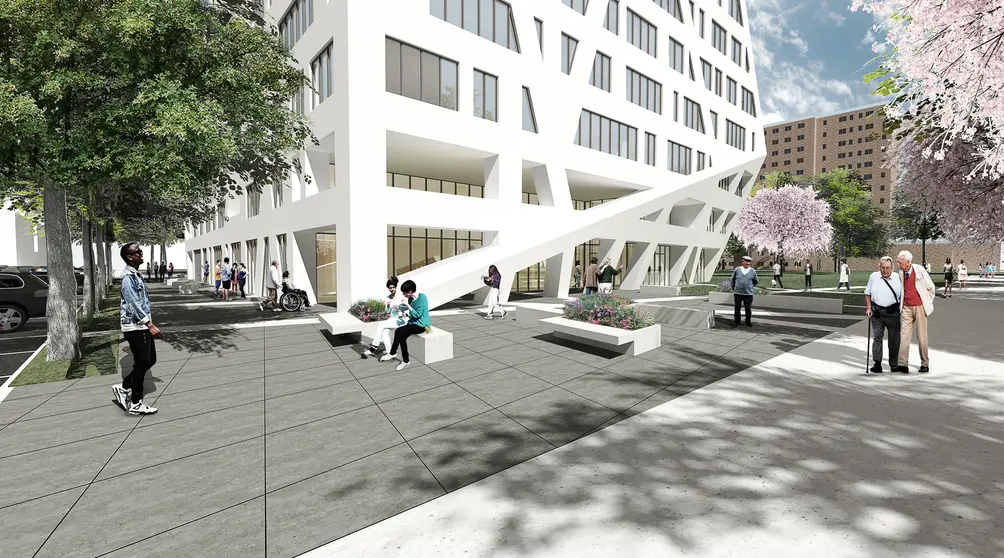 Conceived through city's
NextGen Neighborhoods program
, the new building will create 197 senior affordable housing units and provide more than 20,000 square feet of community space. The apartments will be allocated for "extremely low, very low, and low-income individuals earning up to $40,080," says the press statement. "Sumner contributes to Housing New York 2.0's "Seniors First" program, a commitment to build senior housing on NYCHA-owned land."
The Sumner Houses span two superblocks, cover 22 acres, and have 13 mid-rise buildings home to roughly 2,400 public housing residents. The developers were selected through an "unprecedented community engagement process" which included 15 resident meetings, almost 2,000 notices, and more than 1,200 face-to-face resident engagements. A
fact sheet
distributed by the city explains that 100% of all incoming units will be affordable, no residents will be displaced for existing apartments, nor will rents rise.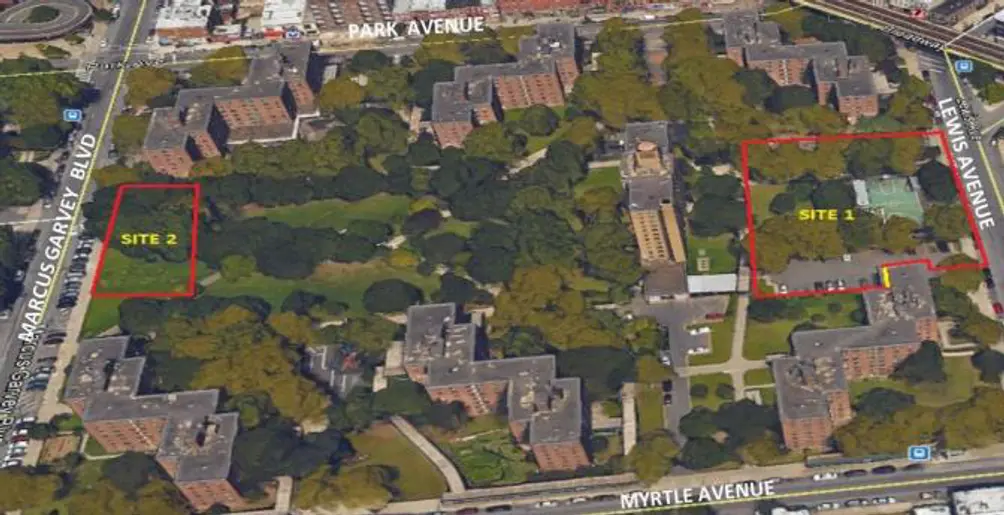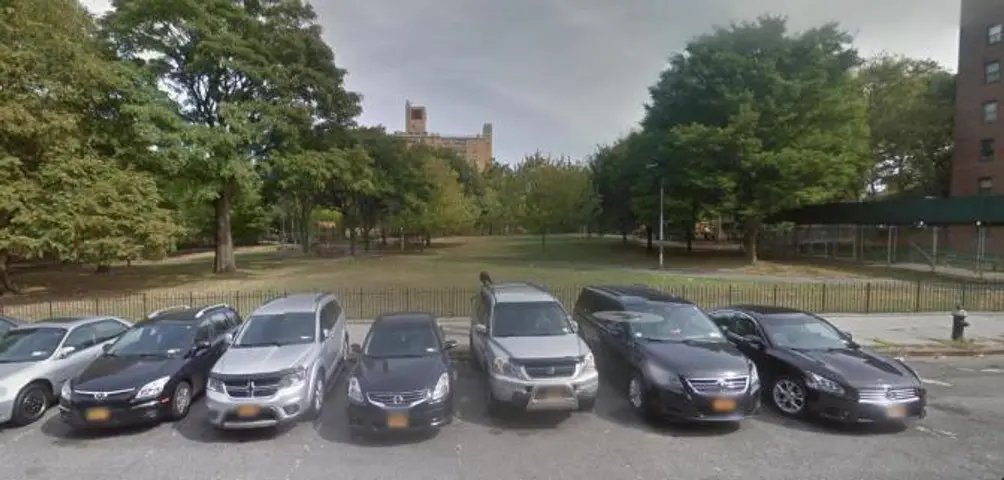 The "Site 2" building will replace a lawn and patch of trees facing Marcus Garvey Boulevard. Another development parcel, "Site 1", is located at the opposite end of the block and will replace a basketball court and parking area. The fact sheet says construction could start before 2019 and could finish before 2020. No building permits have yet to be filed. Below are other unrealized New York works by the 71-year-old architect.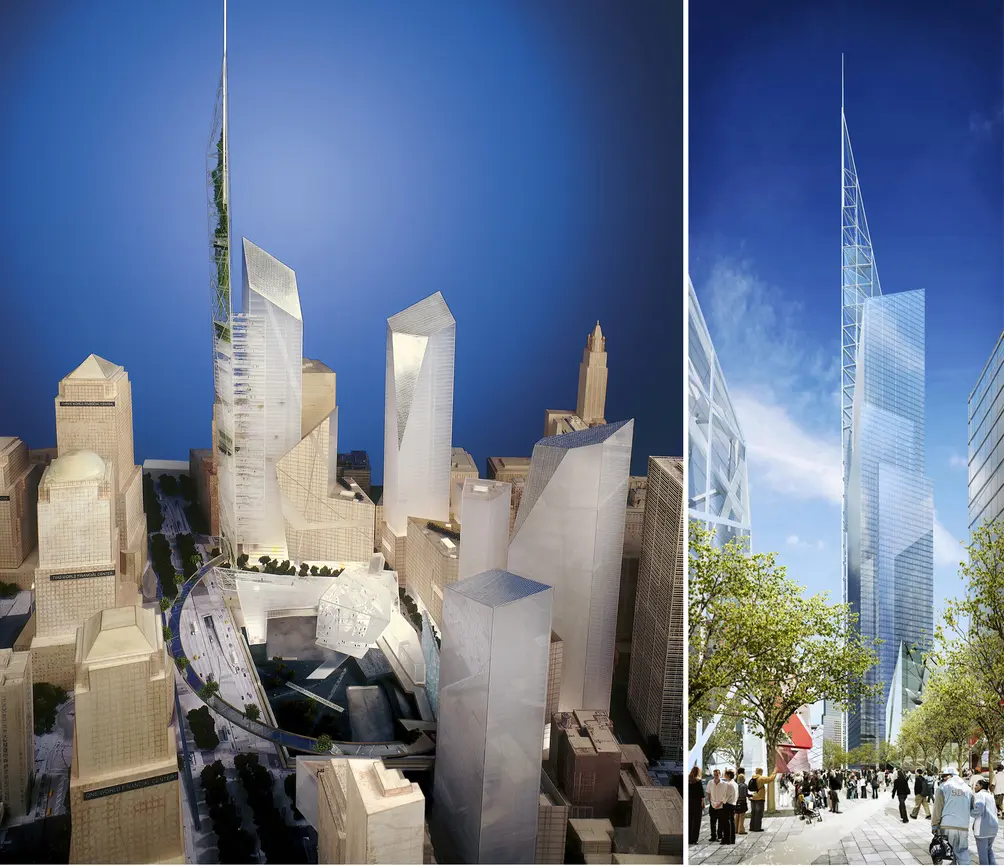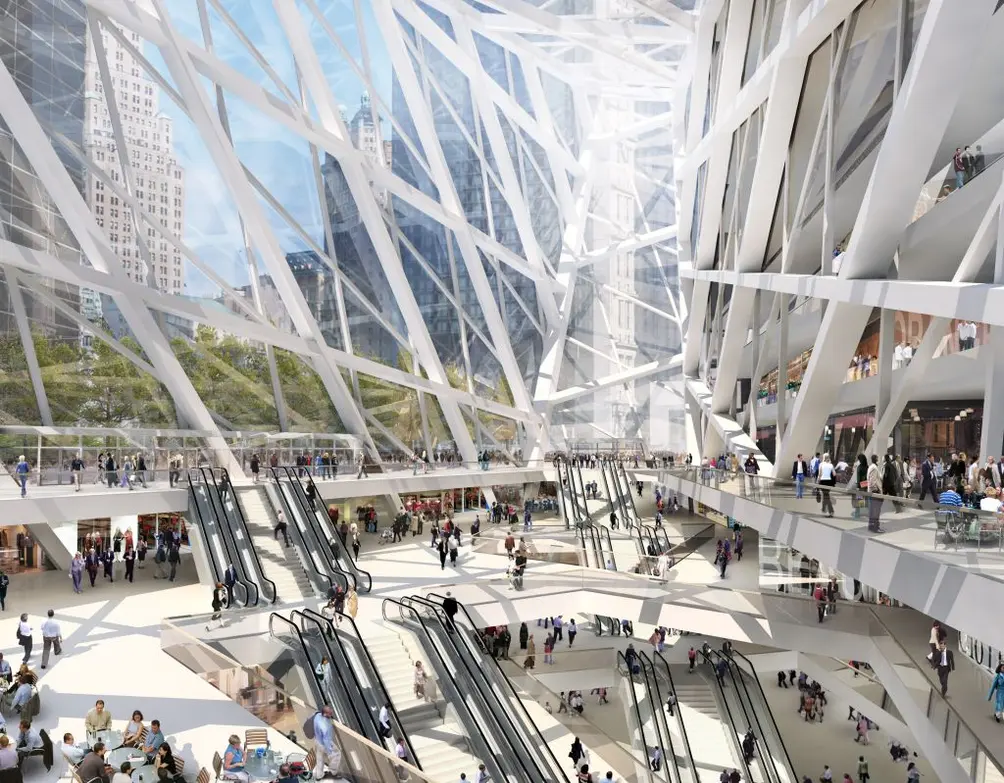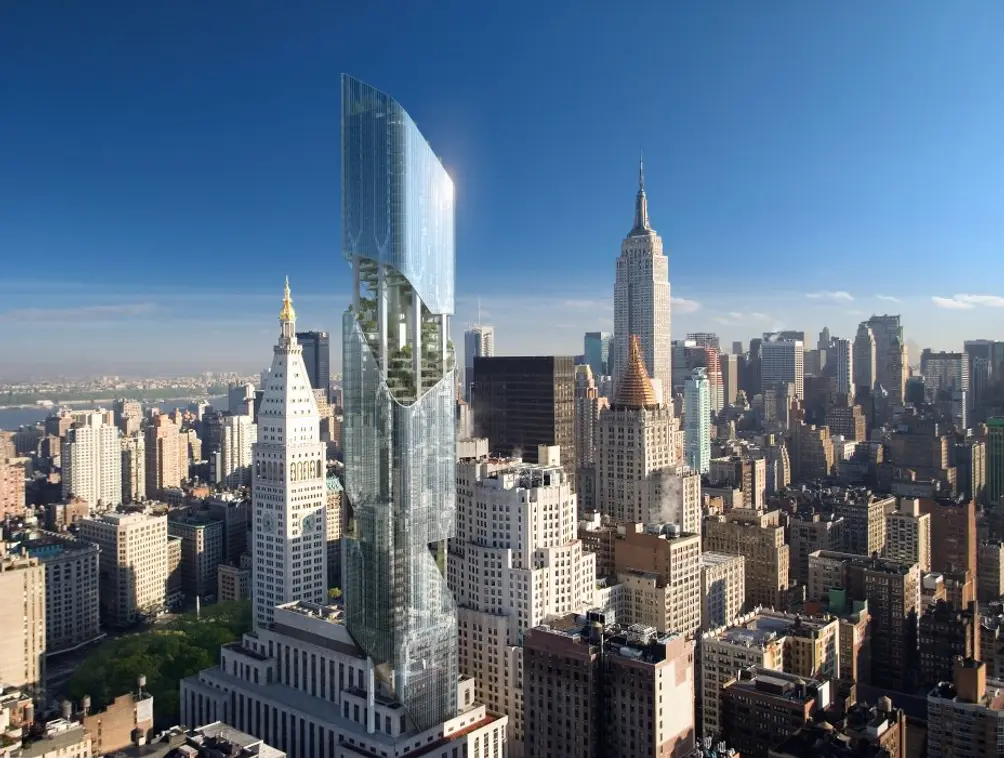 Additional Info About the Building