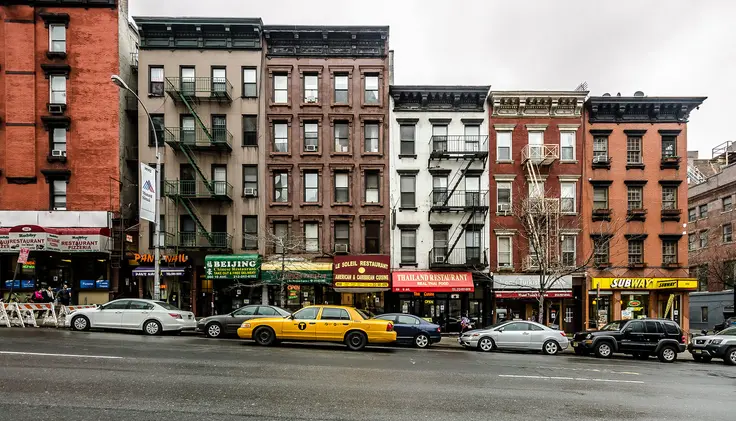 New York rents are notoriously high—
CityRealty listings
show that the median rent is $3,425/month—but a new deal reached in the New York State Senate has granted renters a series of new protections.
The New York Times
notes that the real estate industry was vociferously opposed to the changes, arguing that such legislation would lead to deterioration of housing stock, but a new wave of Democrat state senators was instrumental in beating it back and bringing the deal about. Governor Andrew Cuomo has said he will sign the bill before the current rent regulations expire on Saturday.
Starting in the 1990's, a practice popularly known as vacancy de-control allowed landlords to lift apartments out of regulation when rents passed a threshold of $2,700/month. The new legislation abolishes this, as well as the so-called "vacancy bonus" that allowed landlords to increase the price of a rent-regulated apartment by 20 percent upon the tenant's departure. Changes also include making "preferential rents" permanent.
"These reforms give New Yorkers the strongest tenant protections in history."—Andrea Stewart-Cousins, Senate Majority Leader, and Carl E. Heastie, Assembly Speaker
While real estate lobbyists argued that the measures would prevent landlords from making repairs to their buildings, the bill includes a provision for that: Landlords are still permitted to increase rent to pay for building improvements, but by a significantly smaller amount. And to prevent the privilege from being abused, the state would be required to inspect and audit a portion of improvements.
Tenant groups didn't get everything they wanted, notably a "good cause" eviction bill. However, security deposits have been limited to one month's rent and tenants in eviction proceedings have been granted more time to hire a lawyer, address outstanding problems, and pay overdue rent. On the landlord side, locking tenants out or eviction by force would be a punishable misdemeanor.
This is not just a city issue: As a result of the new legislation, cities and towns across New York State will be able to fashion their own regulations to keep rental apartments affordable. Moreover, the deal makes the changes permanent, allowing tenant activists to turn their attention to other matters rather than lobbying in Albany every few years when the laws expire.
Additional Info About the Building