Views in New York are serious business, literally. As the
New York Times
reports, instead of battling a new development next to their condo with protests and lawsuits, which prove futile when the structure is proposed as-of-right, residents at
206 West 17th Street
protected their Empire State Building views and natural light by buying the air rights from the developer for a record-setting $11 million, surpassing a similar sale valued at $3.7 million at East 67th Street a few years earlier.
NYC building code requires a minimum of "light and air" to be provided for every legally habitable space using facades that may not be blocked, such as those facing the street or the building's own yards. Any number of extra windows may be installed as long as the minimums are met. However, lot-line windows, which open directly onto adjacent property and may be blocked in the future, may not be counted for "light and air," and may be blocked with impunity. When a builder opts to include such apertures in their building, they do so at their own risk.
Such was the builders' course of action when they converted the pre-war factory loft at 206 West 17th Street into luxury condos in 2000. New windows were cut into the lot wall facing the street corner, opening onto panoramas of Midtown Manhattan. The luxe building, which once counted among its residents the likes of actor Harrison Ford and sculptor Don Gummer, Meryl Streep's husband, retained its corner views for 16 years.
But a few years ago, a developer purchased the three pre-war low-rises at the street corner with intent to replace them with a building of a size similar to the pre-war loft, which would obscure the latter's lot-line windows entirely. In turn, the loft's condo owners pooled together $11 million to purchase the developer's air rights, greatly diminishing the future building's allowed size and preserving every single lot-line window. In turn, the developer downscaled their plans to a three-story commercial structure that rises just 44 feet to the roof, or 53 feet to the parapet, well below an otherwise-permitted maximum.
According to the New York Times, lower-floor residents without lot-line windows were excluded from the trade, while residents of the top five floors paid close to $1 million each. However, considering the conservation of Empire State Building views, preserved apartment value, diminished construction noise, and even potential lawyer fees, the seven-figure price paid for city air could be considered a downright bargain.
Even the street passerby ended up as a winner from the transaction, who now gets to gaze upon a crisp, airy structure designed by ARC Architects, nestled beneath a gritty yet attractive wall of pre-war brick and gridded loft windows above.
A New York Times article advises wary buyers concerned about air rights and lot-line windows to contact an architect to learn about local zoning restrictions or hire a title company to find out who owns various rights and examining public records. Likewise, you can read up on air rights in CityRealty's special feature. However, if you plan on buying at 206 West 17th Street, you can rest assured that your corner views will remain protected.
Schedule an Appointment
To tour this property, just complete the information below.
Or call us at (212) 755-5544
Additional Info About the Building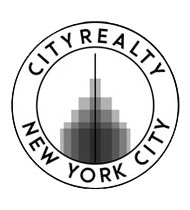 Content & Research Manager
Vitali Ogorodnikov